Abstract
Purpose
Although not a disease, primary snoring often leads to social problems. In an earlier retrospective pilot study, we found hints that individuals were snoring less in a lateral versus a supine head position. The aim of this study is to elucidate on the effect of an anti-snoring pillow which changes the head position.
Methods
We designed an interventional, controlled, and randomized crossover study. It included 22 participants, between 18 and 78 years, who snored, had a BMI ≤ 30, and a sleep partner. Obstructive sleep apnea was ruled out by polysomnography (PSG) or by respiratory polygraphy (PG). Two potential participants dropped out. The first two phases were done at home (4 weeks in total), followed by two nights of polysomnography in our sleep laboratory. During all phases, questionnaires regarding snoring, sleep quality, and pillow tolerance were completed by the patients and, as relevant, by their partners.
Results
The PSG parameters revealed a significant reduction in the snoring index (p = 0.03) when on the activated pillow without a deterioration in other respiratory parameters. This correlated well with the visual analog scale (VAS) that showed a significant decrease in snoring with the activated pillow according to the bed partners (p < 0.001). Subjective acceptance of the pillow during the study period was 100%.
Conclusions
This study shows that by using a pillow to change the head position, it is possible to reduce both subjective and objective snoring severity.
German Clinical Trial Number: DRKS 00008744 and ethics commission registry number registry number 2013-406 M-MA
Access options
Buy single article
Instant access to the full article PDF.
USD 39.95
Price excludes VAT (USA)
Tax calculation will be finalised during checkout.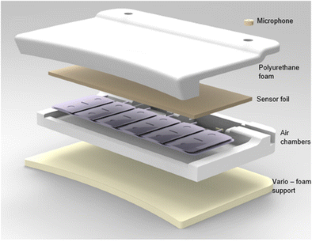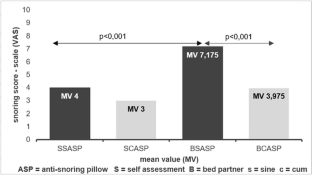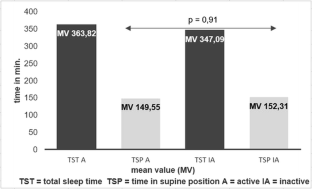 References
Stuck BA, Dreher A, Heiser C, Herzog M, Kuhnel T, Maurer JT, Pistner H, Sitter H, Steffen A, Verse T (2015) Diagnosis and treatment of snoring in adults-S2 k guideline of the German Society of Otorhinolaryngology, head and neck surgery. Sleep Breath = Schlaf & Atmung 19(1):135–148. doi:10.1007/s11325-014-0979-8

Ulfberg J, Carter N, Talback M, Edling C (2000) Adverse health effects among women living with heavy snorers. Health Care Women Int 21(2):81–90. doi:10.1080/073993300245311

Virkkula P, Bachour A, Hytonen M, Malmberg H, Salmi T, Maasilta P (2005) Patient- and bed partner-reported symptoms, smoking, and nasal resistance in sleep-disordered breathing. Chest 128(4):2176–2182. doi:10.1378/chest.128.4.2176

Armstrong MW, Wallace CL, Marais J (1999) The effect of surgery upon the quality of life in snoring patients and their partners: a between-subjects case-controlled trial. Clin Otolaryngol Allied Sci 24(6):510–522

Nakano H, Ikeda T, Hayashi M, Ohshima E, Onizuka A (2003) Effects of body position on snoring in apneic and nonapneic snorers. Sleep 26(2):169–172

Oksenberg A, Arons E, Greenberg-Dotan S, Nasser K, Radwan H (2009) The significance of body posture on breathing abnormalities during sleep: data analysis of 2077 obstructive sleep apnea patients. Harefuah 148(5):304–309, 351, 350

Oksenberg A, Khamaysi I, Silverberg DS, Tarasiuk A (2000) Association of body position with severity of apneic events in patients with severe nonpositional obstructive sleep apnea. Chest 118(4):1018–1024

Oksenberg A, Silverberg DS, Arons E, Radwan H (1997) Positional vs nonpositional obstructive sleep apnea patients: anthropomorphic, nocturnal polysomnographic, and multiple sleep latency test data. Chest 112(3):629–639

Ravesloot MJ, van Maanen JP, Dun L, de Vries N (2013) The undervalued potential of positional therapy in position-dependent snoring and obstructive sleep apnea-a review of the literature. Sleep Breath = Schlaf & Atmung 17(1):39–49. doi:10.1007/s11325-012-0683-5

Richard W, Kox D, den Herder C, Laman M, van Tinteren H, de Vries N (2006) The role of sleep position in obstructive sleep apnea syndrome. Eur Arch Otorhinolaryngol 263(10):946–950. doi:10.1007/s00405-006-0090-2

Benoist LB, Morong S, van Maanen JP, Hilgevoord AA, de Vries N (2014) Evaluation of position dependency in non-apneic snorers. Eur Arch Otorhinolaryngol 271(1):189–194. doi:10.1007/s00405-013-2570-5

van Kesteren ER, van Maanen JP, Hilgevoord AA, Laman DM, de Vries N (2011) Quantitative effects of trunk and head position on the apnea hypopnea index in obstructive sleep apnea. Sleep 34(8):1075–1081. doi:10.5665/SLEEP.1164

de Vries GE, Hoekema A, Doff MH, Kerstjens HA, Meijer PM, van der Hoeven JH, Wijkstra PJ (2015) Usage of positional therapy in adults with obstructive sleep apnea. J Clin Sleep Med: JCSM: Off Publ Am Acad Sleep Med 11(2):131–137. doi:10.5664/jcsm.4458

Safiruddin F, Koutsourelakis I, de Vries N (2014) Analysis of the influence of head rotation during drug-induced sleep endoscopy in obstructive sleep apnea. Laryngoscope 124(9):2195–2199. doi:10.1002/lary.24598

Cazan D, Mehrmann U, Freuschle A, Maurer JT (2014) Der Effekt eines Kissens zur Kopflageänderung auf das Schnarchen. Eine erste Fallserie. Use of a pillow to change head position - effect on snoring preliminary results. Somnologie 18(2):101–106

Braver HM, Block AJ, Perri MG (1995) Treatment for snoring. Combined weight loss, sleeping on side, and nasal spray. Chest 107(5):1283–1288

Koutsourelakis I, Perraki E, Zakynthinos G, Minaritzoglou A, Vagiakis E, Zakynthinos S (2012) Clinical and polysomnographic determinants of snoring. J Sleep Res 21(6):693–699. doi:10.1111/j.1365-2869.2012.01018.x

Mador MJ, Kufel TJ, Magalang UJ, Rajesh SK, Watwe V, Grant BJ (2005) Prevalence of positional sleep apnea in patients undergoing polysomnography. Chest 128(4):2130–2137. doi:10.1378/chest.128.4.2130

Safiruddin F, Koutsourelakis I, de Vries N (2015) Upper airway collapse during drug induced sleep endoscopy: head rotation in supine position compared with lateral head and trunk position. Eur Arch Otorhinolaryngol 272(2):485–488. doi:10.1007/s00405-014-3215-z

Lindberg E, Elmasry A, Gislason T, Janson C, Bengtsson H, Hetta J, Nettelbladt M, Boman G (1999) Evolution of sleep apnea syndrome in sleepy snorers: a population-based prospective study. Am J Respir Crit Care Med 159(6):2024–2027. doi:10.1164/ajrccm.159.6.9805070

Friberg D, Ansved T, Borg K, Carlsson-Nordlander B, Larsson H, Svanborg E (1998) Histological indications of a progressive snorers disease in an upper airway muscle. Am J Respir Crit Care Med 157(2):586–593. doi:10.1164/ajrccm.157.2.96-06049

Friberg D, Gazelius B, Lindblad LE, Nordlander B (1998) Habitual snorers and sleep apnoics have abnormal vascular reactions of the soft palatal mucosa on afferent nerve stimulation. Laryngoscope 108(3):431–436

Poothrikovil RP, Al Abri MA (2012) Snoring-induced nerve lesions in the upper airway. Sultan Qaboos University Med J 12(2):161–168

Svanborg E (2005) Impact of obstructive apnea syndrome on upper airway respiratory muscles. Respir Physiol Neurobiol 147(2–3):263–272. doi:10.1016/j.resp.2005.06.012

Kakosy T, Nemeth L, Kiss G, Martin J, Laszloffy M (2003) Hand-arm vibration syndrome in foundry workers. Orv Hetil 144(43):2129–2135

Waga NC, Tholert KV, Karsten H (1991) Evaluation of occupational disease incidence caused by partial body vibration (occupational disease number 54) in typical foundry work sites 1972-1986. Zeitschrift fur die gesamte Hygiene und ihre Grenzgebiete 37(1):9–12
Acknowledgements
I would particularly like to thank Mr. Alexander Radohs for his wonderful assistance and commitment in supporting the study, as well as his provision of excellent technical support.
Ethics declarations
Funding
Sissel Novacare provided financial support to the Department of Otorhinolaryngology, Head and Neck Surgery of the Medical Faculty Mannheim at the Ruprecht-Karls University Heidelberg in the form of a study grant that covered the costs for the PSG nights in our lab. The two different pillows were also provided by the sponsor. The sponsor had no role in the design or conduct of this research. The authors received no benefit from the study grant.
Conflict of interest
Dorotheea Cazan and Angela Wenzel certify that they have no affiliations with or involvement in any organization or entity with any financial interest. Uwe Mehrmann was a temporary employee at Sissel/Novacare GmbH (company) acting as scientific consultant. Joachim T. Maurer once received an Honorarium for an invited lecture. All authors have no financial interest in the subject matter or the materials discussed in this manuscript.
Ethical approval
All procedures performed in studies involving human participants were in accordance with the ethical standards of the institutional and/or national research committee and in accordance with the 1964 Helsinki declaration and its later amendments or comparable ethical standards. The study protocol was approved by the Medical Ethical Committee of the Medical Faculty Mannheim at the Ruprecht-Karls University Heidelberg (2013-406MA-MA).
Informed consent
Informed consent was obtained individually from all participants included in the study.
About this article
Cite this article
Cazan, D., Mehrmann, U., Wenzel, A. et al. The effect on snoring of using a pillow to change the head position. Sleep Breath 21, 615–621 (2017). https://doi.org/10.1007/s11325-017-1461-1
Received:

Revised:

Accepted:

Published:

Issue Date:

DOI: https://doi.org/10.1007/s11325-017-1461-1
Keywords
Anti-snoring pillow

Snoring

Head position

Snoring index

Respiratory effort-related arousals (RERAs)