Abstract
Introduction
Concussions are a major health concern as they cause significant acute symptoms and in some athletes, long-term neurologic dysfunction. Diagnosis of concussion can be difficult, as are the decisions to stop play.
Objective
To determine if concussions in adolescent male hockey players could be diagnosed using plasma metabolomics profiling.
Methods
Plasma was obtained from 12 concussed and 17 non-concussed athletes, and assayed for 174 metabolites with proton nuclear magnetic resonance and direct injection liquid chromatography tandem mass spectrometry. Data were analysed with multivariate statistical analysis and machine learning.
Results
The estimated time from concussion occurrence to blood draw at the first clinic visit was 2.3 ± 0.7 days. Using principal component analysis, the leading 10 components, each containing 9 metabolites, were shown to account for 82 % of the variance between cohorts, and relied heavily on changes in glycerophospholipids. Cross-validation of the classifier using a leave-one out approach demonstrated a 92 % accuracy rate in diagnosing a concussion (P < 0.0001). The number of metabolites required to achieve the 92 % diagnostic accuracy was minimized from 174 to as few as 17 metabolites. Receiver operating characteristic analyses generated an area under the curve of 0.91, indicating excellent concussion diagnostic potential.
Conclusion
Metabolomics profiling, together with multivariate statistical analysis and machine learning, identified concussed athletes with >90 % certainty. Metabolomics profiling represents a novel diagnostic method for concussion, and may be amenable to point-of-care testing.
This is a preview of subscription content, log in to check access.
Access options
Buy single article
Instant access to the full article PDF.
US$ 39.95
Price includes VAT for USA
Subscribe to journal
Immediate online access to all issues from 2019. Subscription will auto renew annually.
US$ 99
This is the net price. Taxes to be calculated in checkout.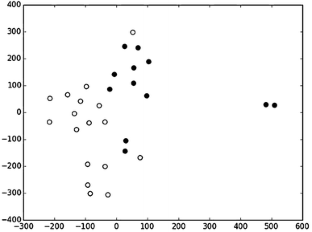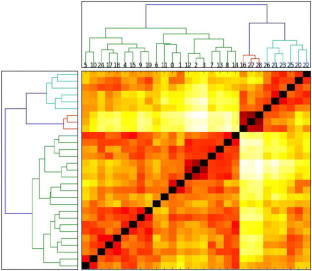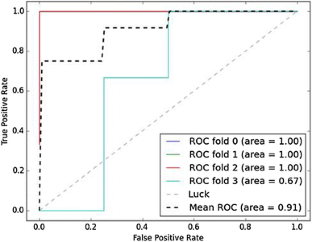 References
Braverman, N. E., & Moser, A. B. (2012). Functions of plasmalogen lipids in health and disease. Biochimica et Biophysica Acta, 1822(9), 1442–1452. doi:10.1016/j.bbadis.2012.05.008.

Brisson, A. R., Matsui, D., Rieder, M. J., & Fraser, D. D. (2012). Translational research in pediatrics: Tissue sampling and biobanking. Pediatrics, 129(1), 153–162. doi:10.1542/peds.2011-0134.

Bujak, R., Struck-Lewicka, W., Markuszewski, M. J., & Kaliszan, R. (2014). Metabolomics for laboratory diagnostics. Journal of Pharmaceutical and Biomedical Analysis. doi:10.1016/j.jpba.2014.12.017.

Di Battista, A. P., Rhind, S. G., & Baker, A. J. (2013). Application of blood-based biomarkers in human mild traumatic brain injury. Frontiers in Neurology, 4, 44. doi:10.3389/fneur.2013.00044.

Farooqui, A. A., Horrocks, L. A., & Farooqui, T. (2000). Glycerophospholipids in brain: their metabolism, incorporation into membranes, functions, and involvement in neurological disorders. Chemistry and Physics of Lipids, 106(1), 1–29.

Gillio-Meina, C., Cepinskas, G., Cecchini, E. L., & Fraser, D. D. (2013). Translational research in pediatrics II: blood collection, processing, shipping, and storage. Pediatrics, 131(4), 754–766. doi:10.1542/peds.2012-1181.

Glaviano, N. R., Benson, S., Goodkin, H. P., Broshek, D. K., & Saliba, S. (2015). Baseline SCAT2 assessment of healthy youth student-athletes: Preliminary evidence for the use of the child-SCAT3 in children younger than 13 years. Clinical Journal of Sport Medicine, 25(4), 373–379. doi:10.1097/JSM.0000000000000154.

Guskiewicz, K. M., Register-Mihalik, J., McCrory, P., McCrea, M., Johnston, K., Makdissi, M., et al. (2013). Evidence-based approach to revising the SCAT2: Introducing the SCAT3. British Journal of Sports Medicine, 47(5), 289–293. doi:10.1136/bjsports-2013-092225.

Hajian-Tilaki, K. (2013). Receiver operating characteristic (ROC) curve analysis for medical diagnostic test evaluation. Caspian Journal of Internal Medicine, 4(2), 627–635.

Halstead, M. E., & Walter, K. D. (2010). Sport-related concussion in children and adolescents. Pediatrics, 126(3), 597–615. doi:10.1542/peds.2010-2005.

Harmon, K. G., Drezner, J. A., Gammons, M., Guskiewicz, K. M., Halstead, M., Herring, S. A., et al. (2013). American Medical Society for sports medicine position statement: Concussion in sport. British Journal of Sports Medicine, 47(1), 15–26. doi:10.1136/bjsports-2012-091941.

Jeter, C. B., Hergenroeder, G. W., Hylin, M. J., Redell, J. B., Moore, A. N., & Dash, P. K. (2013). Biomarkers for the diagnosis and prognosis of mild traumatic brain injury/concussion. Journal of Neurotrauma, 30(8), 657–670. doi:10.1089/neu.2012.2439.

Karlin, A. M. (2011). Concussion in the pediatric and adolescent population: "Different population, different concerns". PM&R, 3(10 Suppl 2), S369–S379. doi:10.1016/j.pmrj.2011.07.015.

Lehmann, R., Zhao, X., Weigert, C., Simon, P., Fehrenbach, E., Fritsche, J., et al. (2010). Medium chain acylcarnitines dominate the metabolite pattern in humans under moderate intensity exercise and support lipid oxidation. PLoS One, 5(7), e11519. doi:10.1371/journal.pone.0011519.

Lovell, M. R., Collins, M. W., Iverson, G. L., Johnston, K. M., & Bradley, J. P. (2004). Grade 1 or "ding" concussions in high school athletes. American Journal of Sports Medicine, 32(1), 47–54.

Lovell, M. R., & Solomon, G. S. (2013). Neurocognitive test performance and symptom reporting in cheerleaders with concussions. Journal of Pediatrics, 163(4), 1192–1195. doi:10.1016/j.jpeds.2013.05.061.

Lutjohann, D., Breuer, O., Ahlborg, G., Nennesmo, I., Siden, A., Diczfalusy, U., et al. (1996). Cholesterol homeostasis in human brain: Evidence for an age-dependent flux of 24S-hydroxycholesterol from the brain into the circulation. Proceedings of the National Academy of Sciences, 93(18), 9799–9804.

McCrory, P., Meeuwisse, W., Aubry, M., Cantu, B., Dvorak, J., Echemendia, R. J., et al. (2013). Consensus statement on concussion in sport—the 4th International conference on concussion in sport held in Zurich, November 2012. Clinical Journal of Sport Medicine, 23(2), 89–117. doi:10.1097/JSM.0b013e31828b67cf.

Meier, T. B., Brummel, B. J., Singh, R., Nerio, C. J., Polanski, D. W., & Bellgowan, P. S. (2015). The underreporting of self-reported symptoms following sports-related concussion. Journal of Science and Medicine in Sport, 18(5), 507–511. doi:10.1016/j.jsams.2014.07.008.

Morrison, G., Fraser, D. D., & Cepinskas, G. (2013). Mechanisms and consequences of acquired brain injury during development. Pathophysiology, 20(1), 49–57. doi:10.1016/j.pathophys.2012.02.006.

O'Brien, J. S., & Sampson, E. L. (1965). Lipid composition of the normal human brain: Gray matter, white matter, and myelin. Journal of Lipid Research, 6(4), 537–544.

Papa, L., Ramia, M. M., Edwards, D., Johnson, B. D., & Slobounov, S. M. (2015). Systematic review of clinical studies examining biomarkers of brain injury in athletes after sports-related concussion. Journal of Neurotrauma, 32(10), 661–673. doi:10.1089/neu.2014.3655.

Pellman, E. J., Lovell, M. R., Viano, D. C., & Casson, I. R. (2006). Concussion in professional football: Recovery of NFL and high school athletes assessed by computerized neuropsychological testing–Part 12. Neurosurgery, 58(2), 263–274. doi:10.1227/01.NEU.0000200272.56192.62.

Psychogios, N., Hau, D. D., Peng, J., Guo, A. C., Mandal, R., Bouatra, S., et al. (2011). The human serum metabolome. PLoS One, 6(2), e16957. doi:10.1371/journal.pone.0016957.

Saude, E. J., Slupksy, C. M., & Sykes, B. D. (2006). Optimization of NMR analysis of biological fluids for quantitative accuracy. Metabolomics, 2(3), 113–123.

Shouval, R., Bondi, O., Mishan, H., Shimoni, A., Unger, R., & Nagler, A. (2014). Application of machine learning algorithms for clinical predictive modeling: A data-mining approach in SCT. Bone Marrow Transplantation, 49(3), 332–337. doi:10.1038/bmt.2013.146.

Stewart, T. C., Gilliland, J., & Fraser, D. D. (2014). An epidemiologic profile of pediatric concussions: Identifying urban and rural differences. Journal of Trauma and Acute Care Surgery, 76(3), 736–742. doi:10.1097/TA.0b013e3182aafdf5.

Toledo, E., Lebel, A., Becerra, L., Minster, A., Linnman, C., Maleki, N., et al. (2012). The young brain and concussion: Imaging as a biomarker for diagnosis and prognosis. Neuroscience and Biobehavioral Reviews, 36(6), 1510–1531. doi:10.1016/j.neubiorev.2012.03.007.

van der Maaten, L., & Hinton, G. (2008). Visualizing data using t-SNE. Journal of Machine Learning Research, 9(11), 2579–2605.

Vitali, C., Wellington, C. L., & Calabresi, L. (2014). HDL and cholesterol handling in the brain. Cardiovascular Research, 103(3), 405–413. doi:10.1093/cvr/cvu148.

Yudkoff, M. (1997). Brain metabolism of branched-chain amino acids. Glia, 21(1), 92–98.

Zhu, W., Zeng, N., Wang, N. (2010). Sensitivity, specificity, accuracy, associated confidence interval and ROC analysis with practical SAS® implementations. In Northeast SAS Users Group Proceedings. Retrived from http://www.lexjansen.com/nesug/nesug10/hl/hl07.pdf
Acknowledgments
We thank Ms. Christy Barreira and Ms. Sandra Shaw for excellent technical support, and Ms. Kathryn Manning and Mr. Kevin Blackney for assistance with data. We graciously acknowledge analytic support from The Metabolomics Innovation Centre at the University of Alberta, Edmonton, AB (Ms. Rupasri Mandal, Ms. Jennifer D. Reid and Dr. David Wishart). This study was supported by the Children's Health Foundation (http://childhealth.ca/) grant to DDF.
Ethics declarations
Conflict of interest
The authors have filed a patent application for metabolomics profiling of central nervous system injury (US Trade and Patent Office No. 62/135886).
Ethical approval
This study was approved by the Human Research Ethics Board at Western University (#103365).
Informed consent
Written informed consent was obtained from the legal guardians and assent was obtained from adolescent subjects.
Electronic supplementary material
Below is the link to the electronic supplementary material.
About this article
Cite this article
Daley, M., Dekaban, G., Bartha, R. et al. Metabolomics profiling of concussion in adolescent male hockey players: a novel diagnostic method. Metabolomics 12, 185 (2016). https://doi.org/10.1007/s11306-016-1131-5
Received:

Accepted:

Published:
Keywords
Concussion

Diagnosis

Biomarker

Metabolomics

Adolescents

Ice hockey