Abstract
Despite numerous research efforts to control tuberculosis, it is still regarded as a global pandemic. It is clear that the infectious agent responsible and its associated disease mechanisms remain poorly understood. Alternative research strategies are therefore urgently needed to better characterize active-TB, especially the adaptations of the host and microbe as they compete to survive. Using a GCxGC-TOFMS metabolomics approach, we identified new urinary TB metabolite markers induced by adaptations of the host metabolome and/or host-pathogen interactions. The most significant of these were the TB-induced changes resulting in abnormal host fatty acid and amino acid metabolism, in particular to tryptophan, phenylalanine and tyrosine, inducing a metabolite profile similar to that of patients suffering from phenylketonuria, mediated through changes to INF-γ and possibly insulin. This subsequently also explains some of the symptoms associated with TB and provides clues to better treatment approaches.
Access options
Buy single article
Instant access to the full article PDF.
USD 39.95
Price includes VAT (USA)
Tax calculation will be finalised during checkout.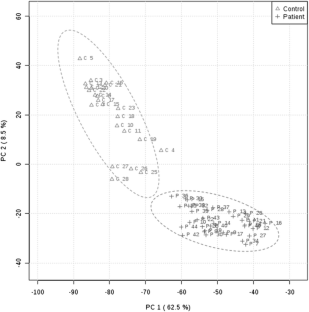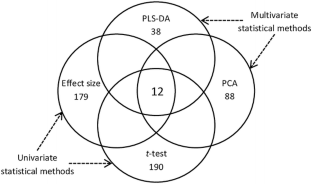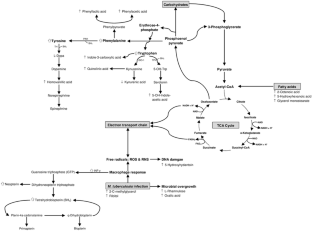 References
Adams, S. H. (2011). Emerging perspectives on essential amino acid metabolism in obesity and the insulin-resistant state. Advances in Nutrition, 2, 445–456.

Alam, S., Khalil, S., Ayub, N., & Rashid, M. (2002). In vitro solubilization of inorganic phosphate by phosphate solubilizing microorganisms (PSM) from maize rhizosphere. International Journal of Agriculture and Biology., 4, 454–458.

Asp, L., Johansson, A. S., Mann, A., et al. (2011). Effects of pro-inflammatory cytokines on expression of kynurenine pathway enzymes in human dermal fibroblasts. Journal of Inflammation (London), 8, 25.

Brereton, R. G. (2003). Chemometrics: Data analysis for the laboratory and chemical plant. Chichester: Wiley.

Cabrera, J., Reiter, R. J., Tan, D., et al. (2000). Melatonin reduces oxidative neurotoxicity due to quinolinic acid: In vitro and in vivo findings. Neuropharmacology, 39, 507–514.

Cansev, M., & Wurtman, R. (2007). Aromatic amino acids in the brain. Handbook of neurochemistry and molecular neurobiology (pp. 59–97). Berlin: Springer.

Choi, A. M., Ryter, S. W., & Levine, B. (2013). Autophagy in human health and disease. New England Journal of Medicine, 368, 651–662.

De Carvalho, L. P. S., Fischer, S. M., Marrero, J., Nathan, C., Ehrt, S., & Rhee, K. Y. (2010). Metabolomics of Mycobacterium tuberculosis reveals compartmentalized co-catabolism of carbon substrates. Chemistry & Biology, 17, 1122–1131.

De Villiers, L., & Loots, D. T. (2013). Using metabolomics for elucidating the mechanisms related to tuberculosis treatment failure. Current Metabolomics, 1, 306–317.

Deretic, V., & Levine, B. (2009). Autophagy, immunity, and microbial adaptations. Cell Host & Microbe, 5, 527–549.

Deter, R. L., & De Duve, C. (1967). Influence of glucagon, an inducer of cellular autophagy, on some physical properties of rat liver lysosomes. Journal of Cell Biology, 33, 437–449.

Dooley, K. E., & Chaisson, R. E. (2009). Tuberculosis and diabetes mellitus: Convergence of two epidemics. The Lancet Infectious Diseases, 9, 737–746.

Drapal, M., Perez-Fons, L., Wheeler, P. R., & Fraser, P. D. (2014). The application of metabolite profiling to Mycobacterium spp.: Determination of metabolite changes associated with growth. Journal of Microbiol Methods, 106, 23–32.

Du Preez, I., & Loots, D. T. (2013). New sputum metabolite markers implicating adaptations of the host to Mycobacterium tuberculosis, and vice versa. Tuberculosis, 93, 330–337.

Ellis, S., & Steyn, H. (2003). Practical significance (effect sizes) versus or in combination with statistical significance (p-values): Research note. Management Dynamics, 12, 51–53.

Eoh, H., Brown, A. C., Buetow, L., et al. (2007). Characterization of the Mycobacterium tuberculosis 4-diphosphocytidyl-2-C-methyl-D-erythritol synthase: Potential for drug development. Journal of Bacteriology, 189, 8922–8927.

Goletti, D., Petruccioli, E., Romagnoli, A., Piacentini, M., & Fimia, G. M. (2013). Autophagy in Mycobacterium tuberculosis infection: A passepartout to flush the intruder out? Cytokine & Growth Factor Reviews, 24, 335–343.

Gutierrez, M. G., Master, S. S., Singh, S. B., Taylor, G. A., Colombo, M. I., & Deretic, V. (2004). Autophagy is a defense mechanism inhibiting BCG and Mycobacterium tuberculosis survival in infected macrophages. Cell, 119, 753–766.

Heyes, M. P., Saito, K., & Markey, S. P. (1992). Human macrophages convert l-tryptophan into the neurotoxin quinolinic acid. Biochemical Journal, 283, 633–635.

Kairamkonda, V., Dalzell, M., Losty, P. D., & Davidson, C. (2003). Perforated duodenal ulcer disclosing medium chain acyl-CoA dehydrogenase deficiency. Archives of Disease in Childhood, 88, 88–89.

Kholodar, S. A., & Murkin, A. S. (2013). DXP reductoisomerase: Reaction of the substrate in pieces reveals a catalytic role for the nonreacting phosphodianion group. Biochemistry, 52, 2302–2308.

Long, N. H., Diwan, V. K., & Winkvist, A. (2002). Difference in symptoms suggesting pulmonary tuberculosis among men and women. Journal of Clinical Epidemiology, 55, 115–120.

Loots, D. T., Mienie, L. J., Bergh, J. J., der Schyf, Van, & Cornelis, J. (2004). Acetyl-L-carnitine prevents total body hydroxyl free radical and uric acid production induced by 1-methyl-4-phenyl-1,2,3,6-tetrahydropyridine (MPTP) in the rat. Life Sciences, 75, 1243–1253.

Loots, D. T., Wiid, I. J., Page, B. J., Mienie, L. J., & Helden, P. D. (2005). Melatonin prevents the free radical and MADD metabolic profiles induced by antituberculosis drugs in an animal model. Journal of Pineal Research, 38, 100–106.

Lübbe, C., Van Pée, K., Salcher, O., & Lingens, F. (1983). The metabolism of tryptophan and 7-chlorotryptophan in Pseudomonas pyrrocinia and Pseudomonas aureofaciens. Hoppe-Seyler's Zeitschrift für physiologische Chemie, 364, 447–454.

Mao, F., Chen, T., Zhao, Y., et al. (2011). Insulin resistance: A potential marker and risk factor for active tuberculosis? Medical Hypotheses, 77, 66–68.

McInnes, R. R., Kaufman, S., Warsh, J. J., et al. (1984). Biopterin synthesis defect: Treatment with L-dopa and 5-hydroxytryptophan compared with therapy with a tetrahydropterin. Journal of Clinical Investigation, 73, 458–469.

Mikusova, K., Mikus, M., Besra, G. S., Hancock, I., & Brennan, P. J. (1996). Biosynthesis of the linkage region of the mycobacterial cell wall. Journal of Biological Chemistry, 271, 7820–7828.

Mizushima, N. (2007). Autophagy: Process and function. Genes & Development, 21, 2861–2873.

Niu, J., Pi, Z., Yue, H., Wang, Y., Yu, Q., & Liu, S. (2012). Effect of ginseng polysaccharide on the urinary excretion of type 2 diabetic rats studied by liquid chromatography–mass spectrometry. Journal of Chromatography B, 907, 7–12.

Philips, J. A., & Ernst, J. D. (2012). Tuberculosis pathogenesis and immunity. Annual Review of Pathology: Mechanisms of Disease, 7, 353–384.

Puri, D. (2006). Textbook of medical biochemistry: Clinical cases Chapter 13.2. Textbook of medical biochemistry (p. 376). New-Delhi: Elsevier.

Rhee, K. Y., Carvalho, De, Sorio, Luiz Pedro, Bryk, R., et al. (2011). Central carbon metabolism in Mycobacterium tuberculosis: An unexpected frontier. Trends in Microbiology, 19, 307–314.

Robitaille, L., Mamer, O. A., Miller, W. H, Jr, et al. (2009). Oxalic acid excretion after intravenous ascorbic acid administration. Metabolism, Clinical and Experimental, 58, 263–269.

Schoeman, J. C., Du Preez, I., & Loots, D. T. (2012). A comparison of four sputum pre-extraction preparation methods for identifying and characterising M. tuberculosis using GCxGC-TOFMS metabolomics. Journal of Microbiol Methods, 91, 301–311.

Sherwin, C. P., & Kennard, K. S. (1919). Toxicity of phenylacetic acid. Journal of Biological Chemistry, 40, 259–264.

Silhavy, T. J., Kahne, D., & Walker, S. (2010). The bacterial cell envelope. Cold Spring Harbor Perspectives in Biology, 2, a000414.

Singh, V., Jamwal, S., Jain, R., Verma, P., Gokhale, R., & Rao, K. V. (2012). Mycobacterium tuberculosis-driven targeted recalibration of macrophage lipid homeostasis promotes the foamy phenotype. Cell Host & Microbe, 12, 669–681.

Singh, V. V., & Toskes, P. P. (2004). Small bowel bacterial overgrowth: Presentation, diagnosis, and treatment. Current Treatment Options in Gastroenterology, 7, 19–28.

Singhal, A., Jie, L., Kumar, P., et al. (2014). Metformin as adjunct antituberculosis therapy. Science Translational Medicine, 6, 263ra159.

Smuts, I., Der Westhuizen, Van, Francois, H., Louw, R., et al. (2013). Disclosure of a putative biosignature for respiratory chain disorders through a metabolomics approach. Metabolomics, 9, 379–391.

Suzuki, Y., Suda, T., Asada, K., et al. (2012). Serum indoleamine 2,3-dioxygenase activity predicts prognosis of pulmonary tuberculosis. Clinical and Vaccine Immunology, 19, 436–442.

Tai, E., Tan, M., Stevens, R., et al. (2010). Insulin resistance is associated with a metabolic profile of altered protein metabolism in Chinese and Asian-Indian men. Diabetologia, 53, 757–767.

Velagapudi, V. R., Hezaveh, R., Reigstad, C. S., et al. (2010). The gut microbiota modulates host energy and lipid metabolism in mice. Journal of Lipid Research, 51, 1101–1112.

Venter, L., Lindeque, Z., Van Rensburg, P. J., Van Der Westhuizen, F., Smuts, I., & Louw, R. (2015). Untargeted urine metabolomics reveals a biosignature for muscle respiratory chain deficiencies. Metabolomics, 11, 111–121.

Wang, S., Kuo, C., & Tseng, Y. J. (2012). Batch normalizer: A fast total abundance regression calibration method to simultaneously adjust batch and injection order effects in liquid chromatography/time-of-flight mass spectrometry-based metabolomics data and comparison with current calibration methods. Analytical Chemistry, 85, 1037–1046.

Warner, D. F. (2014). Mycobacterium tuberculosis metabolism. Cold Spring Harbor Perspectives in Medicine,. doi:10.1101/cshperspect.a021121.

World Health Organization. (2014). Tuberculosis: WHO global tuberculosis report 2014, 1–2.
Author contribution
Both authors contributed equally to this work: DTL conceptionalized the study design, and LDV did the data acquisition/analysis. LDV worked on data interpretation, and drafted the article, and DTL revised it critically for important intellectual content. Both authors approved the final version to be submitted.
Ethics declarations
Conflict of interest
The authors declare that there are no conflicts of interest, and that this manuscript, and the work described therein, is unpublished and has not been submitted for publication elsewhere.
Ethical approval
Ethical approval for this investigation, carried out according to the Declaration of Helsinki and International Conference of Harmonization guidelines, was obtained from the Ethics Committee of the North-West University, South Africa (Number NWU-00127-11-A1). All participants gave written informed consent for collection of urine and its use as described.
Electronic supplementary material
Below is the link to the electronic supplementary material.
About this article
Cite this article
Luier, L., Loots, D.T. Tuberculosis metabolomics reveals adaptations of man and microbe in order to outcompete and survive. Metabolomics 12, 40 (2016). https://doi.org/10.1007/s11306-016-0969-x
Received:

Accepted:

Published:
Keywords
Tuberculosis

Urinary metabolomics

Metabolite markers

Host-pathogen

Adaptations

Interactions