Abstract
Islands provide an evolutionary window, where a simplified natural network combined with unusual environmental conditions promote selective processes that trigger rapid changes in biological constituents of a species. The Mediterranean island of Montecristo, Italy, provides such a situation with a reduced fauna and flora compared to the mainland. We measured body size (SVL) and recorded diet of the two snake species occurring on the island, the Asp Viper (Vipera aspis) and the Western Whip Snake (Hierophis viridiflavus), and compared these data with populations of conspecifics from the mainland. Compared to mainland populations, the three principal results are: (1) no obvious niche shift along the food or habitat axes between the two snake species; (2) significant body size shift (insular dwarfism) of the whip snake by 30 %, and ca. 10 % in the viper; and (3) arboreal ambushing in the viper to add an alternative diet (birds) compared to mainland populations (more mice) to compensate for the lack of suitable micro-mammals on Montecristo Island.
Access options
Buy single article
Instant access to the full article PDF.
USD 39.95
Price excludes VAT (USA)
Tax calculation will be finalised during checkout.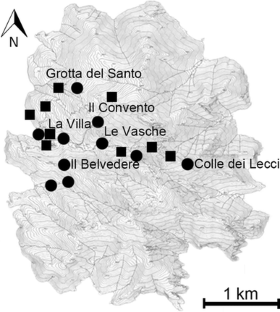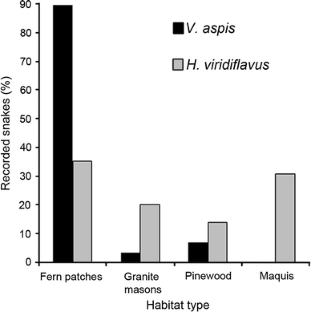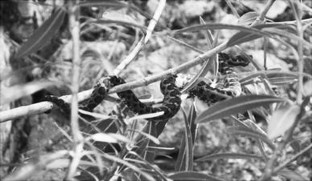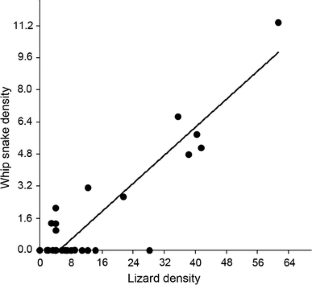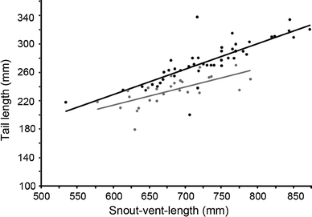 References
Amori G, Masseti M (1996) Does the occurrence of predators on central Mediterranean islands affect the body size of micromammals? Vie et Milieu 46:205–211

Aubret F (2012) Body-size evolution on islands: are adult size variations in tiger snakes a nonadaptive consequence of selection on birth size. Am Nat 179:756–767

Aubret F (2014) Island colonisation and the evolutionary rates of body size in insular neonate snakes. Heredity http://www.ncbi.nlm.nih.gov/pubmed/25074570

Aubret F, Bonnet X, Maumelat S, Bradshaw D, Schwaner T (2004a) Diet divergence, jaw size and scale counts in two neighbouring populations of tiger snakes (Notechis scutatus). Amphibia Reptilia 25:9–17

Aubret F, Shine R, Bonnet X (2004b) Adaptive developmental plasticity in snakes. Nature 431:261

Auliya M (2006) Taxonomy, life history and conservation of giant reptiles in West Kalimantan. Natur und Tier Verlag, Munster

Barbanera F, Zuffi MAL, Guerrini M, Gentilli A, Tofanelli S, Fasola M, Dini F (2009) Molecular phylogeography of the asp viper Vipera aspis (Linnaeus, 1758) in Italy: evidence for introgressive hybridization and mitochondrial DNA capture. Mol Phylogenet Evol 52:103–114

Barone S (2004) Giant snakes of Bygone Days. A collector's selection of old postc ards, prints, and photographs. Reptilia (GB) 37:57–67

Boback SM (2003) Body size evolution in snakes: evidence from island populations. Copeia 2003:81–94

Boback SM (2006) A morphometric comparison of island and mainland boas (Boa constrictor) in Belize. Copeia 2006:261–267

Buckland ST, Anderson DR, Burnham KP, Laake JI (1993) Distance sampling: Estimating abundance of biological populations. Chapman and Hall, London

Buckland ST, Anderson DR, Burnham KP, Laake JI, Borchers DL, Thomas L (2001) Introduction to distance sampling. Oxford University Press, Oxford

Burness GP, Diamond J, Flannery T (2001) Dinosaurs, dragons, and dwarfs: the evolution of maximal body size. Proc Natl Acad Sci 98:14518–14523

Capizzi D, Luiselli L (1996) Feeding relationships and competitive interactions between phylogenetically unrelated predators (owls and snakes). Acta Oecol 17:265–284

Capula M, Luiselli L (1990) Contributo allo studio della microteriofauna di un'area dell'Italia centrale (monti della Tolfa, Lazio) mediante analisi del contenuto stomacale di Vipera aspis (Reptilia, Viperidae). Hystrix 2:101–107

Case TJ (1978) A general explanation for insular body size trends in terrestrial vertebrates. Ecology 59:1–18

Delaugerre M-J (2013) Going out tonight? When insular Hierophis viridiflavus breaks the Whip Snakes Rules. Acta Herpetol 8:47–52

Delaugerre M, Cheylan M (1992) Atlas de Répartition des Batraciens et Reptiles de Corse. L'Oikéma, Pamplona

Evans AR (2012) The maximum rate of mammal evolution. Proc Natl Acad Sci USA 109:4187–4190

Fornasiero S, Corti C, Luiselli L, Zuffi MAL (2007) Sexual Size Dimorphism, morphometry and phenotypic variation in the whip snake Hierophis viridiflavus from a central Mediterranean area. Revue Écologie (Terre et Vie) 62:73–85

Gentilli A, Pupin P, Fasola M (2004) Aspetti di sistematica e morfometrica di Vipera aspis (Reptilia, Viperidae). Ricerche Naturalistiche a Bosco della Fontana. Quaderni Conservazione Habitat 3:41–47

Hasegawa M, Moriguchi H (1989) Geographic variation in food habits, body size, and life history traits of the snakes of the Izu Islands. In: Matsui M, Hikida T, Goris RC (eds) Current herpetology in east Asia. Herpetological Association of Japan, pp 414–432

Herrel A, Huyghe K, Vanhooydonck B, Backeljau T, Breugelmans K, Grbac I, Van Damme R, Irschick DJ (2008) Rapid large scale evolutionary divergence in morphology and performance associated with exploitation of a different dietary resource. Proc Natl Acad Sci USA 105:4792–4795

Herridge, VL (2010) Dwarf elephants on Mediterranean islands: a natural experiment in parallel evolution. Doctoral thesis, UCL (University College London)

Keogh JS, Scott IAW, Hayes C (2005) Rapid and repeated origin of insular gigantism and dwarfism in Australian tiger snakes. Evolution 59:226–233

King RB (2002) Predicted and observed maximum prey size: snake size allometry. Funct Ecol 16:766–772

Kohno H, Ota H (1991) Reptiles in a seabird colony: herpetofauna of Nakanokamishima island of the Yaeyama group, Ryukyu archipelago. Isl Stud Okinawa 9:73–89

Lomolino MV (1985) Body size of mammals on islands: the island rule reexamined. Am Nat 125:310–316

Luiselli L (2006) Resource partitioning and interspecific competition in snakes: the search for general geographical and guild patterns. Oikos 114:193–211

Luiselli L, Agrimi U (1991) Composition and variation of the diet of Vipera aspis francisciredi in relation to age and reproductive stage. Amphibia Reptilia 12:137–144

Luiselli L, Angelici FM (1996) The prey spectrum of terrestrial snakes in the Tolfa Mountains (Latium, Central Italy) a synthesis from earlier analyses. Herpetozoa 9:111–119

Luiselli L, Rugiero L (1991) Food niche partitioning by water snakes (Genus Natrix) at a freshwater environment in Central Italy. J Freshw Ecol 6:439–444

Luiselli L, Zuffi MAL (2002) Female life-history traits of the aspic viper (Vipera aspis) and sand viper (V. ammodytes) from the Mediterranean region. In: Schuett GW, Höggren M, Douglas ME, Greene HW (eds) Biology of vipers. CPG/Biological Sciences Press, Carmel, pp 279–284

Luiselli L, Capula M, Rugiero L, Salvi D, Akani GC (2012) Does interspecific competition with a stronger competitor explain the rarity of an endangered snake on a Mediterranean island? Ecol Res. doi:10.1007/s11284-012-0936-6

Madsen T, Shine R (1993) Phenotypic plasticity in body sizes and sexual size dimorphism in European grass snakes. Evolution 47:321–325

Mallow D, Ludwig D, Nilson G (2003) True vipers: natural history and toxinology of old world vipers. Krieger Publishing Company, Malabar

Marques OAV, Martins M, Sazima I (2002) A new insular species of pitviper from Brazil, with comments on evolutionary biology and conservation of the Bothrops jararaca group (Serpentes, Viperidae). Herpetologica 58:303–312

Martins M, Marques OAV, Sazima I (2002) Ecological and phylogenetic correlates of feeding habits in Neotropical pitvipers of the genus Bothrops. In: Schuett G, Höggren M, Greene HW (eds) Biology of the Vipers. Eagle Mountain Publishing, Eagle Mountain, Utah

Masseti M, Zuffi MAL (2011) Hypotheses on the origin of the population of asp viper, Vipera aspis hugyi Schinz, 1833, of the island of Montecristo, in the Northern Tyrrhenian Sea (Tuscan archipelago, Italy). Br Herpetol Bull 117:1–9

Meik JM, Lawing AM, Pires-daSilva A (2010) Body size evolution in insular speckled rattlesnakes (Viperidae: Crotalus mitchellii). PLoS One 5(3):e9524

Miller DE, Mushinsky HR (1990) Foraging ecology and prey size in the mangrove water snake, Nerodia fasciata compressicauda. Copeia 1990:1099–1106

Mori A (1994) Ecological and morphological characteristics of the Japanese rat snake, Elaphe climacophora, on Kammuri-jima island: a possible case of insular gigantism. Snake 26:11–18

Mushinsky HR, Hebrard JJ, Vodopich DS (1982) Ontogeny of water snake foraging ecology. Ecology 63:1624–1629

Nilson G, Andrén C, Ioannidis Y, Dimaki M (1999) Ecology and conservation of the Milos viper, Macrovipera schweizeri (Werner, 1935). Amphibia Reptilia 20:355–375

Pianka ER (1986) Ecology and natural history of desert lizards. Princeton University Press, Princeton

Pough FH (1980) The advantages of ectotherrmy for tetrapods. Am Nat 115:92–112

Prothero DR, Sereno PC (1982) Allometry and paleoecology of medial Miocene dwarf rhinoceroses from the Texas Gulf Coastal Plain. Paleobiology 8:16–30

Raia P, Meiri S (2006) The island rule in large mammals: paleontology meets ecology. Evolution 60:1731–1742

Rugiero L, Luiselli L (1995) Food habits of the snake Coluber viridiflavus in relation to prey availability. Amphibia Reptilia 16:407–411

Rugiero L, Milana G, Capula M, Amori G, Luiselli L (2012) Long term variations in small mammal composition of a snake diet do not mirror climate change trends. Acta Oecol 43:158–164

Saviozzi P, Zuffi MAL (1997) An integrated approach to the study of the diet of Vipera aspis. Herpetol Rev 28:23–24

Schwaner TD (1985) Population structure of black Tiger snakes, Notechis ater niger, on offshore islands of South Australia. In: Shine R, Ehmann H, Grigg G (eds) Biology of Australasian frogs and reptiles. Surrey Beatty and Sons, Sydney, pp 35–46

Schwaner TD, Sarre SD (1988) Body size of tiger snakes in southern Australia, with particular reference to Notechis ater serventyi (E1apidae) on Chappel1 Island. J Herpetol 22:24–33

Shine R (1987) Ecological comparisons of island and mainland populations of Australian tiger snakes (Notechis: Elapidae). Herpetologica 43:233–240

Shine R, Xi Lin S (2002) Arboreal ambush site selection by pit-vipers Gloydius shedaoensis. Anim Behav 63:565–576

Sondaar PY (1977) Insularity and its effect on mammal evolution. In: Hecht MN, Goody PC, Hecht BM (eds) Major patterns in vertebrate evolution. Plenum Publishing Corporation, New York, pp 671–707

Tanaka K (2011) Phenotypic plasticity of body size in an insular population of a snake. Herpetologica 67:46–57

Van Den Bergh GD, Rokhus DA, Morwood MJ, Sutikna T, Jatmiko W, Saptomo E (2008) The youngest Stegodon remains in Southeast Asia from the Late Pleistocene archaeological site Liang Bua, Flores, Indonesia. Quat Int 182:16–48

Vanni S, Zuffi MAL (2011) Hierophis viridiflavus (Lacépède, 1789). In: Corti C, Capula M, Luiselli L, Razzetti E, Sindaco R (eds) Fauna d'Italia. Reptilia. Ministero dell'Ambiente e della Tutela del Territorio, Calderini, Bologna, pp 509–516

Vignoli L, Mocaer I, Luiselli L, Bologna MA (2009) Can a large metropolis sustain complex herpetofauna communities? An analysis of the suitability of green space fragments in Rome. Anim Conserv 12:456–466

Zuffi MAL (2007) Patterns of phenotypic variation in the European Whip snake, Hierophis viridiflavus (Lacépède, 1789). Unpublished PhD thesis, Università di Pisa

Zuffi MAL, Fornasiero S, Picchiotti R, Mele M, Poli P (2010) Adaptive significance of food income in European snakes: body size is related to prey energetics. Biol J Linn Soc 100:307–317

Zuffi MAL, Gentilli A, Luiselli L (2011) Vipera aspis (Linnaeus, 1758). In: Corti C, Capula M, Luiselli L, Razzetti E, Sindaco R (eds) Fauna d'Italia. Reptilia. Ministero dell'Ambiente e della Tutela del Territorio, Calderini, Bologna,pp 608–617
Acknowledgments
We thank for their help, support, and information Leonardo Pettinari, Enrico Lupetti, Luciana Andriolo, Giorgio Marsiaj, Alessio Orsini, Maurizio Mannini, Gianpiero Sammuri, and Davide Zenobi. Two anonymous referees considerably improved the submitted draft. Ministero Politiche Agricole e Forestaly kindly gave permission of access to the Montecristo island, and snakes were captured under authorization of the Ministry of Environment and the Parco nazionale dell'Arcipelago Toscano. The Parco nazionale dell'Arcipelago Toscano funded the present research project (CIG Z9A0C38542).
Electronic supplementary material
Below is the link to the electronic supplementary material.
About this article
Cite this article
Luiselli, L., Petrozzi, F., Mebert, K. et al. Resource partitioning and dwarfism patterns between sympatric snakes in a micro-insular Mediterranean environment. Ecol Res 30, 527–535 (2015). https://doi.org/10.1007/s11284-015-1250-x
Received:

Accepted:

Published:

Issue Date:

DOI: https://doi.org/10.1007/s11284-015-1250-x
Keywords