Abstract
Objectives
Lipomas are the most common benign mesenchymal tumors of soft tissue. According to previous studies, 1–4% of the cases has been observed in the oral cavity. A histological variant of lipoma featuring bone formation is called osteolipoma and has been very rarely observed (less than 1% of the total). In order to make a meaningful addition to this rare knowledge base, our study aims to provide a literature review and to report an additional case of osteolipoma.
Methods
An electronic search in the PubMed database with the keyword "osteolipoma" was conducted. Among 69 search results, only the cases of osteolipoma located in the "oral cavity" were included in this study. The findings of the previously reported 20 cases (in English) of osteolipoma of the oral cavity were organized in a table along with a new case of osteolipoma located in the mandibular buccal vestibule with radiological and histopathological findings provided by the authors.
Results
Osteolipoma affects both sexes and usually emerges in middle-aged or elderly patients with a long history of slow progression. Different imaging techniques may be utilized in the radiographic evaluation.
Conclusion
Differential diagnosis includes a wide range of lesions; therefore, the clinical and radiographic evaluation should be confirmed by histopathological examination. The suggested treatment is complete surgical excision and follow-up, and the prognosis is generally good.
Access options
Buy single article
Instant access to the full article PDF.
US$ 39.95
Tax calculation will be finalised during checkout.
Subscribe to journal
Immediate online access to all issues from 2019. Subscription will auto renew annually.
US$ 79
Tax calculation will be finalised during checkout.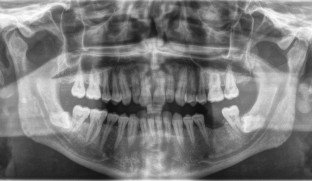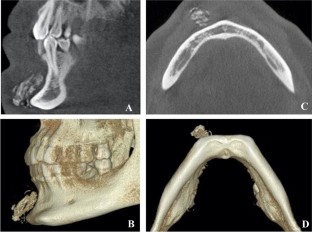 References
1.

Omonte SV, De Andrade BAB, Leal RM, Capistrano HM, Souza PEA, Horta MCR. Osteolipoma: a rare tumor in the oral cavity. Oral Surg Oral Med Oral Pathol Oral Radiol. 2016;122:e8-13. https://doi.org/10.1016/j.oooo.2015.09.013.

2.

Firth NA, Allsobrook OFL, Patel M. Osteolipoma of the buccal mucosa: a case report. Aust Dent J. 2017;62:378–81.

3.

Saghafi S, Mellati E, Sohrabi M, Raahpeyma A, Salehinejad J, Zare-Mahmoodabadi R. Osteolipoma of the oral and pharyngeal region: report of a case and review of the literature. Oral Surg Oral Med Oral Pathol Oral Radiol Oral Endod. 2008;105:e30-4.

4.

Adebiyi KE, Ugboko VI, Maaji SM, Ndubuizu GTU. Osteolipoma of the palate: Report of a case and review of the literature. Niger J Clin Pract. 2011;14:242–4.

5.

Arantes DCB, Gomez RS, Noronha VRAS. Osteolipoma: a painless mandibular mass. Oral Sci Int [Internet] Jpn Stomatol Soc. 2018;15:18–21. https://doi.org/10.1016/S1348-8643(17)30022-8.

6.

Raviraj J, Kumar-Bokkasam V, Suresh D, Venkata S. Osteolipoma of buccal mucosa: case report and literature review. J Clin Exp Dent. 2016;8:e214-8.

7.

Amaral MBF, Borges CF, de Freitas JB, Capistrano HM, Mesquita RA. Osteolipoma of the oral cavity: a case report. J Maxillofac Oral Surg. 2015;14:195–9.

8.

de Castro A, de Castro E-V-F-L, Felipini R-C, Ribeiro A-C-P, Soubnia A-M-P. Osteolipoma of the buccal mucosa. Med Oral Patol Oral Cir Bucal. 2010;15:347–9.

9.

Fritchie KJ, Renner JB, Rao KW, Esther RJ. Osteolipoma: Radiological, pathological, and cytogenetic analysis of three cases. Skelet Radiol. 2012;41:237–44.

10.

Gaskin CM, Helms CA. Lipomas, lipoma variants, and well-differentiated liposarcomas (atypical lipomas): results of MRI evaluations of 126 consecutive fatty masses. Am J Roentgenol. 2004;182:733–9.

11.

Piattelli A, Fioroni M, Iezzi G, Rubini C. Osteolipoma of the tongue. Oral Oncol. 2001;37:468–70.

12.

Raghunath V, Manjunatha BS. Osteolipoma of floor of the mouth. BMJ Case Rep. 2015;1–3.

13.

H Yoshimura S Ohba Y Imamura 2018 Sano K Osseous choristoma of the tongue. A case report with dermoscopic study Mol Clin Oncol 8 242 5

14.

Soulard R, Nguyen AT, Souraud JB, Oddon PA, Fouet B, Cathelinaud O. Osteochondrolipoma of the submandibular region: a case report and review of the literature. Head Neck Pathol. 2012;6:486–91.

15.

Seelam S, Beeram RK. Osteolipoma in the retromolartrigone: a case report and review of literature. Ann Maxillofac Surg. 2016;6:304–7.

16.

Godby A, Drez P, Field J. Sublingual lipoma with ectopic bone formation: report of a case. Oral Surg Oral Med Oral Pathol. 1961;14:625–9.

17.

Hughes CL. Intraoral lipoma with osseous metaplasia. Report of a case. Oral Surgery, Oral Med Oral Pathol. 1966;21:576–8.

18.

Allard RHB, Blok P, van der Kwast WAM, van der Waal I. Oral lipomas with osseous and chondrous metaplasia; report of two cases. J Oral Pathol Med. 1982;11:18–25.

19.

Castilho RM, Squarize CH, Nunes FD, Pinto DS. Osteolipoma: a rare lesion in the oral cavity. Br J Oral Maxillofac Surg. 2004;42:363–4.

20.

Gokul S, Ranjini KV, Kirankumar K, Hallikeri K. Congenital osteolipoma associated with cleft palate: a case report. Int J Oral Maxillofac Surg. 2009;38:91–3.

21.

Kuyama K, Fifita SF, Komiya M, Sun Y, Akimoto Y, Yamamoto H. Rare lipomatous tumors with osseous and/or chondroid differentiation in the oral cavity report of two cases and review of the literature. Int J Dent. 2009;2009:1–6.

22.

Juliasse LER, Nonaka CFW, Pinto LP, Freitas RDA, Miguel MCDC. Lipomas of the oral cavity: clinical and histopathologic study of 41 cases in a Brazilian population. Eur Arch Oto-Rhino-Laryngology. 2010;267:459–65.

23.

Hsu H, Lee L, Chang K. Pathology Quiz Case 2. Arch Otolaryngol Head Neck Surg. 2012;138(1):97.

24.

Silva PA, de Fernandes MT, F, Freire FS, . Raro caso de osteolipoma na cavidade oral. Rev Assoc Paul Cir Dent. 2013;67:198–201.

25.

Bajpai M, Kumar M, Agarwal D, Agrawal S, Gupta S, Kumar M. Osteolipoma of the palate: an unusual presentation. Natl J Maxillofac Surg. 2014;5:250–1.
Acknowledgements
No external or internal funding was used.
Ethics declarations
Conflict of interest
Author Hulya CAKIR KARABAS, Author Ilknur OZCAN, Author Merva SOLUK TEKKESIN, and Author Sabri Cemil ISLER declare that they have no conflict of interest.
Human rights statements and informed consent/Animal rights statements
This article does not contain any studies with human or animal subjects performed by the any of the authors. Regarding informed consent, patient information and consent form that grants consent to the university for the anonymous use of medical images for scientific research are required to be signed by each patient prior to every radiological examination.
Additional information
Publisher's Note
Springer Nature remains neutral with regard to jurisdictional claims in published maps and institutional affiliations.
The original version of this article was revised due to the reference citations were published incorrectly and it has been corrected.
About this article
Cite this article
Cakir Karabas, H., Ozcan, I., Soluk Tekkesin, M. et al. Osteolipoma: a review of the literature and a rare case report. Oral Radiol (2021). https://doi.org/10.1007/s11282-020-00500-8
Received:

Accepted:

Published:
Keywords
Oral lipoma

Osteolipoma

CBCT

Oral pathology