Abstract
Teachers of radiology often employ the use of classic signs to help learners identify the typical appearance of various pathologies. This article is a compendium of simply-described classic signs in oral and maxillofacial radiology, including their use in differential diagnoses.
This is a preview of subscription content, log in to check access.
Access options
Buy single article
Instant access to the full article PDF.
US$ 39.95
Price includes VAT for USA
Subscribe to journal
Immediate online access to all issues from 2019. Subscription will auto renew annually.
US$ 99
This is the net price. Taxes to be calculated in checkout.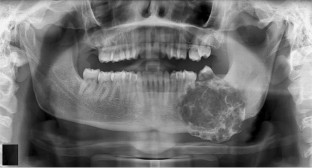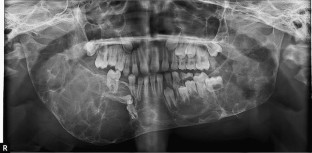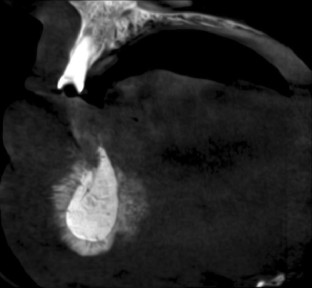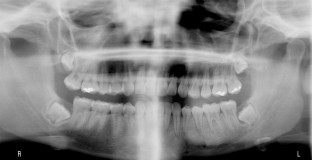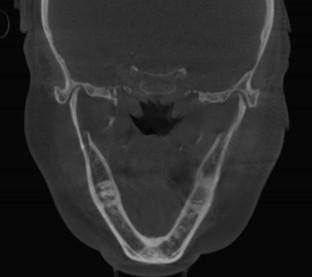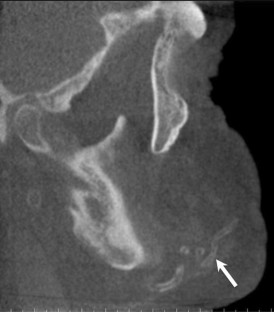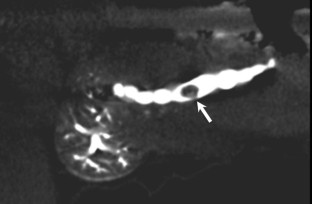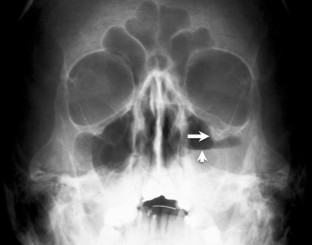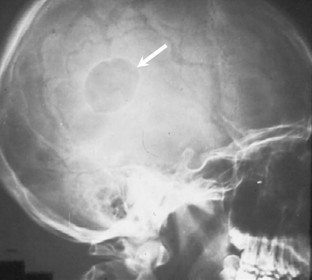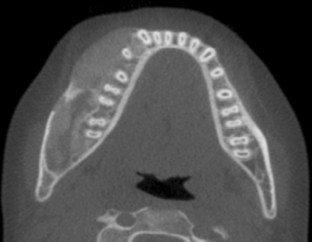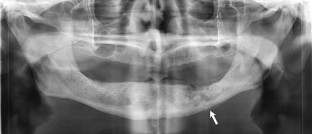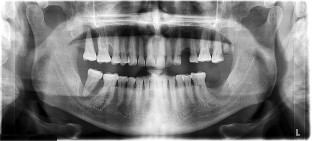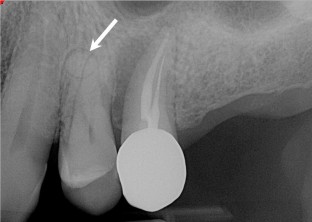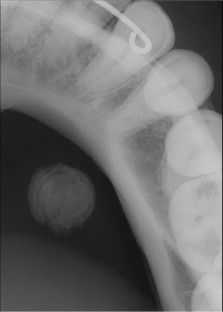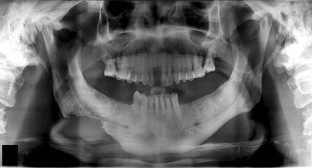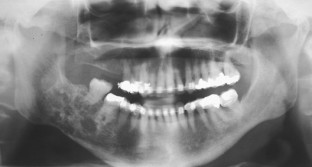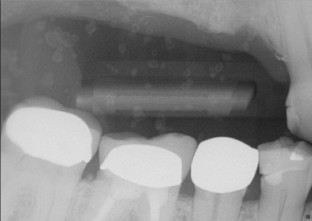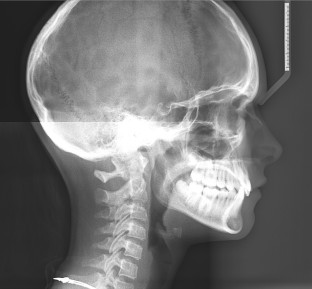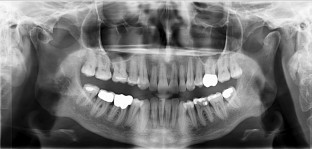 References
1.

Kim SG, Jang HS. Ameloblastoma: a clinical, radiographic, and histopathologic analysis of 71 cases. Oral Surg Oral Med Oral Pathol Oral Radiol Endod. 2001;91:649–53.

2.

Kruse-Lösler B, Diallo R, Gaertner C, Mischke KL, Joos U, Kleinheinz J. Central giant cell granuloma of the jaws: a clinical, radiologic and histopathologic study of 26 cases. Oral Surg Oral Med Oral Pathol Oral Radiol Endod. 2006;101:346–54.

3.

Bennett JH, Thomas G, Evans AW, Speight PM. Osteosarcoma of the jaws: a 30-year retrospective review. Oral Surg Oral Med Oral Pathol Oral Radiol Endod. 2000;90:323–32.

4.

Wang S, Shi H, Yu Q. Osteosarcoma of the jaws: demographic and CT imaging features. Dentomaxillofac Radiol. 2012;41:37–42.

5.

Ida M, Tetsumura A, Kurabayashi T, Sasaki T. Periosteal new bone formation in the jaws: a computed tomographic study. Dentomaxillofac Radiol. 1997;26:169–76.

6.

Kawai N, Wakasa T, Asaumi J, Kishi K. A radiographic study on resorption of tooth root associated with malignant tumors. Oral Radiol. 2000;16:55–65.

7.

Garrington GE, Scofield HH, Cornyn J, Hooker SP. Osteosarcoma of the jaws: analysis of 56 cases. Cancer. 1967;20:377–91.

8.

Gynther GW, Tronje G, Holmlund AB. Radiographic changes in the temporomandibular joint in patients with generalized osteoarthritis and rheumatoid arthritis. Oral Surg Oral Med Oral Pathol Oral Radiol Endod. 1996;81:613–8.

9.

Lanzer P, Boehm M, Sorribas V, Thiriet M, Janzen J, Zeller T, et al. Medial vascular calcification revisited: review and perspectives. Eur Heart J. 2014;35:1515–25.

10.

Amann K. Media calcification and intima calcification are distinct entities in chronic kidney disease. Clin J Am Soc Nephrol. 2008;3:1599–605.

11.

Yousem DM, Kraut MA, Chalian AA. Major salivary gland imaging. Radiographics. 2000;216:19–29.

12.

Takagi Y, Sumi M, Van Cauteren M, Nakamura T. Fast and high-resolution MR sialography using a small surface coil. J Magn Reson Imaging. 2005;22:29–37.

13.

Lee HJ, Jilani M, Frohman L, Baker S. CT of orbital trauma. Emerg Radiol. 2004;10:168–72.

14.

Witt C, Borges AC, Klein K, Neumann HJ. Radiographic manifestations of multiple myeloma in the mandible: a retrospective study of 77 patients. J Oral Maxillofac Surg. 1997;55:450–3.

15.

Ricalde P, Magliocca KR, Lee JS. Craniofacial fibrous dysplasia. Oral Maxillofacial Surg Clin North Am. 2012;24:427–41.

16.

White SC, Pharoah MJ. Other bone diseases. In: White SC, Pharoah MJ, editors. Oral radiology: principles and interpretation. 7th ed. St. Louis: Elsevier; 2013. pp. 402–25.

17.

Schuknecht B, Valavanis A. Osteomyelitis of the mandible. Neuroimaging Clin N Am. 2003;13:605–18.

18.

Kilborn TN, Teh J, Goodman TR. Paediatric manifestations of Langerhans cell histiocytosis: a review of the clinical and radiological findings. Clin Radiol. 2003;58:269–78.

19.

Dagenais M, Pharoah MJ, Sikorski PA. The radiographic characteristics of histiocytosis X: a study of 29 cases that involve the jaws. Oral Surg Oral Med Oral Pathol Oral Radiol Endod. 1992;74:230–6.

20.

Deutsch A, Resnick D. Eccentric cortical metastases to the skeleton from bronchogenic carcinoma. Radiology. 1980;137:49–52.

21.

Hendrix RW, Rogers LF, Davis TM Jr. Cortical bone metastases. Radiology. 1991;181:409–13.

22.

Omami G. "Cookie-bite" lesion of the mandible. J Am Dent Assoc. 2017;148:530–4.

23.

Zlotogorski A, Buchner A, Kaffe I, Schwartz-Arad D. Radiological features of central haemangioma of the jaws. Dentomaxillofac Radiol. 2005;34:292–6.

24.

Shigehara H, Honda Y, Kishi K, Sugimoto T. Radiographic and morphologic studies of multiple miliary osteomas of cadaver skin. Oral Surg Oral Med Oral Pathol Oral Radiol Endod. 1998;86:121–5.

25.

Tuite GF, Evanson J, Chong WK, Thompson DN, Harkness WF, Jones BM, et al. The beaten copper cranium: a correlation between intracranial pressure, cranial radiographs, and computed tomographic scans in children with craniosynostosis. Neurosurgery. 1996;39:691–9.

26.

Larheim TA, Abrahamsson AK, Kristensen M, Arvidsson LZ. Temporomandibular joint diagnostics using CBCT. Dentomaxillofac Radiol. 2015;44:20140235.
Ethics declarations
Conflict of interest
Galal Omami declares that he has no conflict of interest.
Research involving human and/or animal rights
This article does not contain any studies with human or animal subjects performed by any of the authors.
Additional information
Galal Omami: Diplomate, American Board of Oral and Maxillofacial Radiology.
About this article
Cite this article
Omami, G. Twenty classic signs in oral and maxillofacial radiology. Oral Radiol 35, 3–10 (2019). https://doi.org/10.1007/s11282-018-0351-y
Received:

Accepted:

Published:

Issue Date:
Keywords
Classic signs

Education

Oral radiology

Diagnostic imaging