Abstract
Objective
Magnetic resonance imaging (MRI) plays an important role in the evaluation of temporomandibular disorders (TMDs). At our institution, we perform additional head and neck screening using head coils when performing MRI screening of the temporomandibular joint (TMJ) to detect lesions in areas other than the TMJ (lesions discovered by chance, or incidental findings; IFs) and to conduct a diagnosis of exclusion. The objective of this study was to determine the number and frequency of IFs detected during head and neck screening, according to sites and diseases.
Materials and methods
The study evaluated 1717 patients with clinically suspected TMDs who underwent MRI of the TMJ. IFs were assessed on horizontal sections of images of the craniofacial region obtained by the short tau inversion recovery imaging technique.
Results
The patients undergoing MRI of the TMJ comprised 433 males and 1284 females. Among the patients, at least one IF was detected on images in 461 patients. The most common IF site was the maxillary sinus. Based on diagnostic imaging, there were 21 IFs (1.2%) associated with TMD symptoms, or for which an association with TMD symptoms could not be ruled out.
Conclusions
Combination of conventional MRI imaging of the TMJ with craniofacial MRI screening may allow detection of lesions other than TMDs, thereby confirming the usefulness of MRI. Detection of IFs may require development of different therapeutic strategies than those for TMDs.
This is a preview of subscription content, log in to check access.
Access options
Buy single article
Instant access to the full article PDF.
US$ 39.95
Price includes VAT for USA
Subscribe to journal
Immediate online access to all issues from 2019. Subscription will auto renew annually.
US$ 99
This is the net price. Taxes to be calculated in checkout.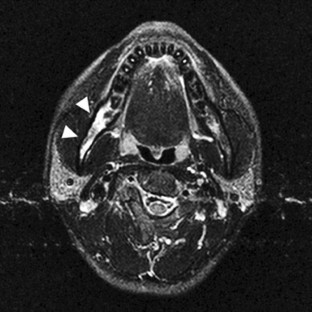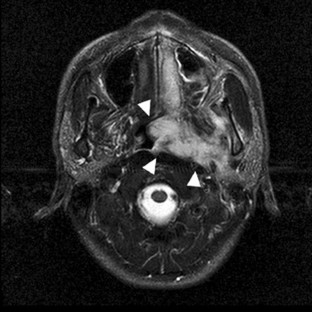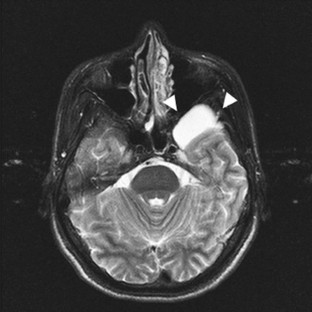 References
1.

Iizuka T, Kakudo K, Kino K, Kawano M, Kobayashi K, Koyano K, et al. Concept and differential diagnosis for temporomandibular joint disorders. In: Iizuka T, editor. Tokyo: Japanese Society for the Temporomandibular Joint; 2001. p. 1–5 (in Japanese).

2.

Roberts D, Schenck J, Joseph P, Foster T, Hart H, Pettigrew J, et al. Temporomandibular joint: magnetic resonance imaging. Radiology. 1985;154:829–30.

3.

Katzberg RW. Temporomandibular joint imaging. Anesth Prog. 1990;37:121–6.

4.

Tasaki MM, Westesson PL. Temporomandibular joint: diagnostic accuracy with sagittal and coronal MR imaging. Radiology. 1993;186:723–9.

5.

Brooks SL, Brand JW, Gibbs SJ, Hollender L, Lurie AG, Omnell KA, et al. Imaging of the temporomandibular joint. A position paper of the American Academy of Oral and Maxillofacial Radiology. Oral Surg Oral Med Oral Pathol Oral Radiol Endod. 1997;83:609–18.

6.

Harms SE, Wilk RM, Wolford LM, Chiles DG, Milam SB. The temporomandibular joint: magnetic resonance imaging using surface coils. Radiology. 1985;157:133–6.

7.

Katzberg RW, Bessette RW, Tallents RH, Plewes DB, Manzione JV, Schenck JF, et al. Normal and abnormal temporomandibular joint: MR imaging with surface coil. Radiology. 1986;158:183–9.

8.

Wolf SM, Lawrenz FP, Nelson CA, Kahn JP, Cho MK, Clayton EW, et al. Managing incidental findings in human subjects research: analysis and recommendations. J Law Med Ethics. 2008;36:219–48.

9.

ICD-10 Volume-2 Instruction Manual. World Health Organization, International Classification of Diseases, 10th Revision (ICD-10). Geneva: World Health Organization. http://www.who.int/classifications/icd/ICD-10_2nd_ed_volume2.pdf (2010). Accessed 14 Nov 2014.

10.

R Development Core Team. R: a language and environment for statistical computing. Vienna: R Foundation for Statistical Computing. http://www.R-project.org/ (2013).

11.

Morin SH, Cobbold JF, Lim AK, Eliahoo J, Thomas EL, Mehta SR, et al. Incidental findings in healthy control research subjects using whole-body MRI. Eur J Radiol. 2009;72:529–33.

12.

Orme NM, Fletcher JG, Siddiki HA, Harmsen WS, O'Byrne MM, Port JD, et al. Incidental findings in imaging research: evaluating incidence, benefit, and burden. Arch Intern Med. 2010;170:1525–32.

13.

Lumbreras B, González-Alvárez I, Lorente MF, Calbo J, Aranaz J, Hernández-Aguado I. Unexpected findings at imaging: predicting frequency in various types of studies. Eur J Radiol. 2010;74:269–74.

14.

Morris Z, Whiteley WN, Longstreth WT Jr, Weber F, Lee YC, Tsushima Y, et al. Incidental findings on brain magnetic resonance imaging: systematic review and meta-analysis. BMJ. 2009;339:b3016.

15.

Radhamma A, Halligan S, Bloom S, McCartney S, Taylor SA. MRI enterography: what is the clinical impact of unsuspected extra-enteric findings? Br J Radiol. 2012;85:e766–9.

16.

Allareddy V, Vincent SD, Hellstein JW, Qian F, Smoker WR, Ruprecht A. Incidental findings on cone beam computed tomography images. Int J Dent. 2012;2012:871532.

17.

Cha JY, Mah J, Sinclair P. Incidental findings in the maxillofacial area with 3-dimensional cone-beam imaging. Am J Orthod Dentofac Orthop. 2007;132:7–14.

18.

Edwards R, Altalibi M, Flores-Mir C. The frequency and nature of incidental findings in cone-beam computed tomographic scans of the oral and maxillofacial region: a systematic review. J Am Dent Assoc. 2013;144:161–70.

19.

Price JB, Thaw KL, Tyndall DA, Ludlow JB, Padilla RJ. Incidental findings from cone beam computed tomography of the maxillofacial region: a descriptive retrospective study. Clin Oral Implants Res. 2012;23:1261–8.

20.

Kaneda T, Minami M, Ozawa K, Akimoto Y, Utsunomiya T, Yamamoto H, et al. Magnetic resonance imaging of osteomyelitis in the mandible. Comparative study with other radiologic modalities. Oral Surg Oral Med Oral Pathol Oral Radiol Endod. 1995;79:634–40.

21.

Lee K, Kaneda T, Mori S, Minami M, Motohashi J, Yamashiro M. Magnetic resonance imaging of normal and osteomyelitis in the mandible: assessment of short inversion time inversion recovery sequence. Oral Surg Oral Med Oral Pathol Oral Radiol Endod. 2003;96:499–507.

22.

Orhan K, Avsever H, Aksoy S, Seki U, Bozkurt P. Temporomandibular joint MR images: incidental head and neck findings and pathologies. Cranio. 2017;17:1–8.

23.

Panelli SKC, Fujita M, Oliveira JX, Yanagi Y, Asaumi J. Should incidental findings in diagnostic imaging be reported? Minerva Stomatol. 2017;66:75–80.

24.

Makdissi J, Pawar RR, Radon M, Holmes SB. Incidental findings on MRI of the temporomandibular joint. Dentomaxillofac Radiol. 2013;42:20130175.

25.

Ariji Y, Izumi M, Gotoh M, Naitoh M, Katoh M, Kuroiwa Y, et al. MRI features of mandibular osteomyelitis: practical criteria based on an association with conventional radiography features and clinical classification. Oral Surg Oral Med Oral Pathol Oral Radiol Endod. 2008;105:503–11.

26.

Chaudhuri R, Bingham JB, Crossman JE, Gleeson MJ. Magnetic resonance imaging of the parotid gland using the STIR sequence. Clin Otolaryngol Allied Sci. 1992;17:211–7.

27.

Müller-Lisse GU, Kretschmar UL, Jäger L, Dreher A, Grevers G, Reiser M. Value of fat signal suppression MRI pulse sequences for diagnosis of malignant tumors in the area of the head-neck. Radiologe. 1996;36:199–206. (German).

28.

Cimino R, Steenks MH, Michelotti A, Farella M, PierFrancesco N. Mandibular condyle osteochondroma. Review of the literature and report of a misdiagnosed case. J Orofac Pain. 2003;17:254–61.

29.

Karasu HA, Ortakoglu K, Okcu KM, Gunhan O. Osteochondroma of the mandibular condyle: report of a case and review of the literature. Mil Med. 2005;170:797–801.

30.

Orhan K, Orhan AI, Oz U, Pekiner FN, Delilbasi C. Misdiagnosed fibrosarcoma of the mandible mimicking temporomandibular disorder: a rare condition. Oral Surg Oral Med Oral Pathol Oral Radiol Endod. 2007;104:e26–9.

31.

Yanagi Y, Asaumi J, Maki Y, Murakami J, Hisatomi M, Matsuzaki H, et al. Incidentally found and unexpected tumors discovered by MRI examination for temporomandibular joint arthrosis. Eur J Radiol. 2003;47:6–9.
Ethics declarations
Conflict of interest
Takashi Kamio, Takashi Yakushiji, Takashi Takaki, Takahiko Shibahara, Kenichi Imoto, and Mamoru Wakoh declare that they have no conflict of interest.
Human rights statement
All procedures followed were in accordance with the ethical standards of the responsible committee on human experimentation (institutional and national) and with the Helsinki Declaration of 1964 and later versions.
Informed consent
Informed consent was obtained from all patients for being included in the study.
About this article
Cite this article
Kamio, T., Yakushiji, T., Takaki, T. et al. Incidental findings during head and neck MRI screening in 1717 patients with temporomandibular disorders. Oral Radiol 35, 135–142 (2019). https://doi.org/10.1007/s11282-018-0327-y
Received:

Accepted:

Published:

Issue Date:
Keywords
Temporomandibular disorders

MRI

Screening

Incidental findings