Abstract
The smart grid is the next-generation electrical power system that combines operations technology (OT) and information technology (IT) for the efficient generation, delivery, and consumption of electrical energy. We aim to provide a brief overview of machine to machine (M2M) communication and its history, its application in the smart grid, security issues affecting M2M data on the smart grid, and some available solutions to detect and prevent cyber threats. With the emergence of 5G networks, we also provide an introduction to this evolving technology, how the smart grid will benefit from its deployment, and some security concerns.
This is a preview of subscription content, log in to check access.
Access options
Buy single article
Instant access to the full article PDF.
US$ 39.95
Price includes VAT for USA
Subscribe to journal
Immediate online access to all issues from 2019. Subscription will auto renew annually.
US$ 199
This is the net price. Taxes to be calculated in checkout.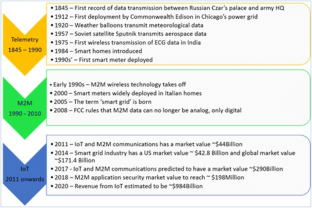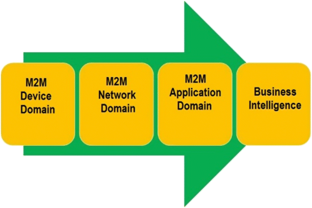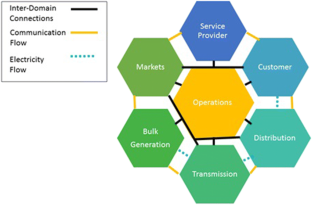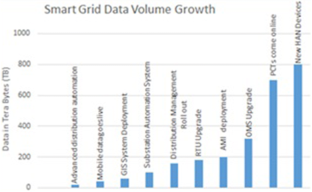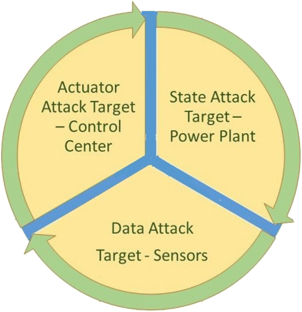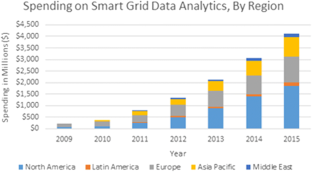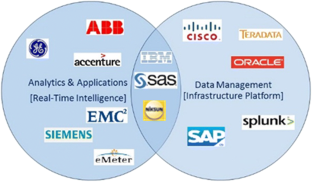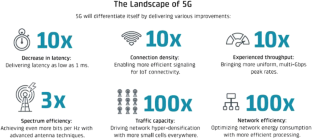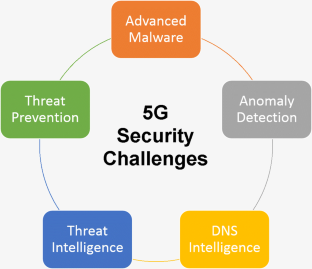 References
1.

Infographic—the History of M2M infographic.

2.

Galetic, V., et al. (2011). Basic principles of Machine-to-Machine communication and its impact on telecommunications industry. In 2011 proceedings of the 34th international convention, MIPRO.

3.

Liu, J., Xiao, Y., et al. (2012). Cyber security and privacy issues in smart grids. In 3rd IEEE PES innovative smart grid technologies Europe (ISGT Europe). Berlin.

4.

M2M—Concept and Architectural Overview. (2013). CSI communications.

5.

ETSI (European Telecommunications Standards Institute).

6.

Fan, Zhong, Chen, Qipeng, et al. (2012). The power of data: Data analytics for M2M and smart grid. In IEEE PES innovative smart grid technologies Europe (ISGT Europe). Berlin.

7.

Wang, W., & Lu, Z. (2013). Cyber security in the smart grid: Survey and challenges. Computer Networks: The International Journal of Computer and Telecommunications Networking, 57(5), 1344–1371.

8.

IEEE Smart Grid (http://sgpubs.ieee.org/publications/interactive-search-tool).

9.

US Department of Energy. www.smartgrid.gov. Accessed June 2015.

10.

Radio-Electronics.com. https://www.radio-electronics.com. Accessed June 2015.

11.

Data management and analytics for utilities. http://www.smartgridupdate.com. Accessed June 2015.

12.

Vyas, A., & Gupta, A. (2013). Big data analytics in MDM and smart grid. http://www.energycentral.com/gridtandd/metering/articles/2678/Big-Data-Analytics-in-MDM-and-Smart-Grid. Accessed July 2015.

13.

Henschen, D. Oracle says utilities botch smart meter data analysis. http://www.informationweek.com. Accessed Aug 2015.

14.

Mashima, D., & Cardenas, A. A. (2012). Evaluating electricity theft detectors in smart grid networks. Lecture Notes in Computer Science. Berlin: Springer.

15.

Edison Electric Institute. (EEI).

16.

Smart Grid Data Analytics for Grid Optimization. (2013). http://www.navigantresearch.com/research/smart-grid-data-anaytics. Accessed Sept 2015.

17.

The soft grid 2013–2020: Big data and utility analytics for smart grid. http://www.sas.com/news/analysts/Soft_Grid_2013_2020_Big_Data_Utility_Analytics_Smart_Grid.pdf. Accessed Sept 2015.

18.

Sascha Segan. What is 5G?" http://www.PCMag.com. Accessed Nov 2015.

19.

Hawk, C., & Kaushiva, A. (2014). Cybersecurity and the smarter grid. The Elsevier Electricity Journal, 27(8), 84–95.

20.

Leligou, H. C., & Voulkidis, A. Smart grid: A demanding use case for 5G technologies. H2020-NRG-5 Project.

21.

Saghezchi, F., Mantas, G., et al. (2017). Towards a secure network architecture for smart grids in 5G era. In 13th international wireless communications and mobile computing conference (IWCMC).

22.

Bag, G., Thrybom, L., & Hovila, P. (2017). Challenges and opportunities of 5G in power grids. In 24th international conference & exhibition on electricity distribution (CIRED).
Additional information
Publisher's Note
Springer Nature remains neutral with regard to jurisdictional claims in published maps and institutional affiliations.
About this article
Cite this article
De Dutta, S., Prasad, R. Security for Smart Grid in 5G and Beyond Networks. Wireless Pers Commun 106, 261–273 (2019). https://doi.org/10.1007/s11277-019-06274-5
Keywords
Smart grid

M2M

Cybersecurity

AMI

5G