Abstract
Through Software Defined Network, routes obtained through Border Gateway Protocol can be modified to improve latency or select a shorter path. With the same tool that perform the above actions, you can modify routes, for example, to avoid autonomous systems in certain countries or some other policy that may help, for example, security.
This is a preview of subscription content, log in to check access.
Access options
Buy single article
Instant access to the full article PDF.
US$ 39.95
Price includes VAT for USA
Subscribe to journal
Immediate online access to all issues from 2019. Subscription will auto renew annually.
US$ 99
This is the net price. Taxes to be calculated in checkout.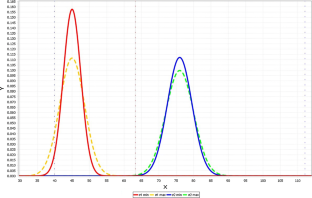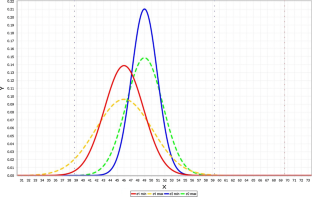 References
1.

Cisco. (2010). Performance-comparison testing of IPv4 and IPv6 throughput and latency on key Cisco router platforms. A summary of findings (Vol. 1, pp. 1–25).

2.

Elguea, L. M., & Martinez-Rios, F. (2017). An efficient method to compare latencies in order to obtain the best route for SDN. Procedia Computer Science116, 393 – 400. https://doi.org/10.1016/j.procs.2017.10.076. https://www.sciencedirect.com/science/article/pii/S1877050917321269. Discovery and innovation of computer science technology in artificial intelligence era: The 2nd international conference on computer science and computational intelligence (ICCSCI 2017).

3.

Elguea, L. M., & Martinez-Rios, F. (2018). A new method to optimize BGP routes using SDN and reducing latency. Procedia Computer Science, 135, 163–169. https://doi.org/10.1016/j.procs.2018.08.162. http://www.sciencedirect.com/science/article/pii/S1877050918314509. The 3rd International conference on computer science and computational intelligence (ICCSCI 2018) : Empowering smart technology in digital era for a better life.

4.

Gamperli, A., Kotronis, V., & Dimitropoulos, X. (2016). Evaluating the effect of centralization on routing convergence on a hybrid BGP-SDN emulation framework. arXiv preprint: arXiv:1611.03113.

5.

Gao, L., Zhang, Z. L., & Towsley, D. (1999). Catching and selective catching: Efficient latency reduction techniques for delivering continuous multimedia streams. In: Proceedings of the seventh ACM international conference on multimedia (part 1), (pp. 203–206). ACM.

6.

Iyer, S., & Lanka, S. (2006). Method and apparatus for determining latency between multiple servers and a client. US Patent 7,058,706. https://www.google.com/patents/US7058706.

7.

Joglekar, C. A. (2017). Route manipulation using Sdn and Quagga. Interdisciplinary Telecommunications Graduate Theses & Dissertations. 25. https://scholar.colorado.edu/tlen_gradetds/25. Accessed 5 Feb 2019.

8.

Kreutz, D., Ramos, F. M., Verissimo, P., Rothenberg, C. E., Azodolmolky, S., & Uhlig, S. (2015). Software-defined networking: A comprehensive survey. Proceedings of the IEEE, 103(1), 14–76.

9.

Medved, J., Varga, R., Tkacik, A., & Gray, K. (2014). Opendaylight: Towards a model-driven SDN controller architecture. In: 2014 IEEE 15th International Symposium on a World of Wireless, Mobile and Multimedia Networks 2014 (pp. 1–6). IEEE.

10.

Mitchell, J. (2013). Autonomous system (as) reservation for private use. Technical report. http://www.rfc-editor.org/info/rfc6996. http://www.rfc-editor.org/info/rfc6996. Accessed 1 Feb 2019.

11.

Thekkath, C. A., & Levy, H. M. (1993). Limits to low-latency communication on high-speed networks. ACM Transactions on Computer Systems (TOCS), 11(2), 179–203.

12.

Yi, Z., Yiqiang, H., & Xiaofeng, H. (2013). Characteristics, development and future of sdn. Telecommunications Science, 29(9), 102–107.

13.

Zhang, B., Massey, D., & Zhang, L. (2004). Destination reachability and BGP convergence time [border gateway routing protocol]. In: Global telecommunications conference 2004 (GLOBECOM'04) (vol. 3, pp. 1383–1389). IEEE.
Acknowledgements
I want to thank Luis Enrique and Carlos Chavez for their support and patience for these tests in the production network. Finally, we thank the anonymous reviewers for their helpful suggestions.
Additional information
Publisher's Note
Springer Nature remains neutral with regard to jurisdictional claims in published maps and institutional affiliations.
About this article
Cite this article
Elguea, L.M., Martinez-Rios, F. New metrics to modify BGP routes based on SDN. Wireless Netw 26, 5623–5630 (2020). https://doi.org/10.1007/s11276-019-02025-3
Keywords
BGP

Latency

SDN

Other policies