Abstract
The objective of this study was to isolate Streptomyces sp. from north paddy soils of Iran and investigation and identification of the bioactive compounds by carrying out GC-MS analysis. Antimicrobial activity was investigated by well diffusion agar technique against the pathogenic microorganisms including Enterococcus faecalis ATCC 29212, Micrococcus luteus ATCC 4698, Bacillus cereus ATCC 11778, Staphylococcus aureus ATCC 9144, Pseudomonas aeruginosa ATCC 27853, Proteus mirabilis ATCC 43071. Based on the results of gene sequencing of gene 16S rRNA and phylogenetic analysis, the isolated sample belongs to the genus Streptomyces with the highest degree of resemblance (99/87%) to the Streptomyces pactum strain ACT12. The isolate showed a broad spectrum of antibacterial activity against test microorganisms. This isolate showed maximum antibacterial activity against M. luteus (25 ± 0.5 mm) and the most resistant microorganism against antibacterial activity of this isolate was P. aeruginosa (9 ± 0.5 mm). The contact bioautography method was used to detect compounds that were responsible for antimicrobial activity and showed the active compounds with Rf values of 0.8–0.9. The identification of bioactive metabolites were performed using gas chromatography-mass spectrometry (GC-MS). GC-MS analysis of the extract showed the presence of 15 volatile compounds. The main compounds were Methyl-3-(3,5-ditertbutyl-4-hydroxyphenyl) (10.88%) and Dibutyl phthalate (8.34%) in comparison with other bioactive compounds. The results showed that north paddy soils of Iran are a rich source of microbial flora for the production of antimicrobial compounds and useful for antimicrobial compounds discovery from Streptomyces sp.
This is a preview of subscription content,
to check access.
Access this article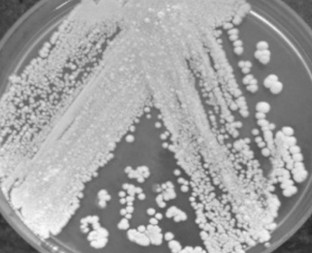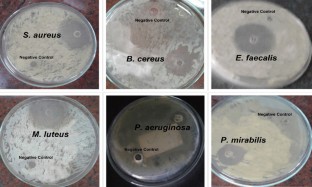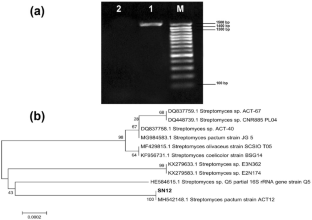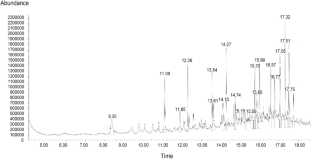 Similar content being viewed by others
Data availability
The data in this study are available from the corresponding author on reasonable request.
References
Attimarad SL, Ediga GN, Karigar AA, Karadi R, Chandrashekhar N, Shivanna C (2012) Screening, isolation and purification of antibacterial agents from marine Actinomycetes. Int Curr Pharm J 1(12):394–402

Azman A, Othman I, Fang C (2017) Antibacterial, Anticancer and Neuroprotective Activities of Rare Actinobacteria from Mangrove Forest Soils. Indian J Microbiol 57(2):177–187

Beema Shafreen RM, Seema S, Alagu Lakshmi S, Srivathsan A, Tamilmuhilan K, Shrestha A, Balasubramanian B, Dhandapani R, Paramasivam R, Obaid SA, Salmen SH, Amin MFM, Muthupandian S (2022) In Vitro and In Vivo Antibiofilm Potential of Eicosane Against Candida albicans. Appl Biochem Biotechnol 194:4800–4816. https://doi.org/10.1007/s12010-022-03984-8

Begum I, Mohankumar R, Jeevan M, Ramani K (2016) GC–MS Analysis of Bio-active Molecules Derived from Paracoccus pantotrophus FMR19 and the Antimicrobial Activity against Bacterial Pathogens and MDROs. Indian J Microbiol 56(4):426–432. https://doi.org/10.1007/s12088-016-0609-1

Bredhold H, Fjaervik E, Zotchev B (2008) Actinomycetes from sediments the trondheim Fjord،Norway: Diversity and Biological Activity. Mar Drugs 6(1):12–24

Charousova I, Javorekov S, Medo J, Schade R (2016) Characteristic of selected soil Streptomycetes with antimicrobial potential against phytopathogenic microorganisms. J Microbiol Biotech Food Sci. https://doi.org/10.15414/jmbfs.2016.5.special1.64-68

Chawawisit K, Bhoopong P, Worrapong Phupong W, Lertcanawanichakul M (2015) 2,4-Di-tert-butylphenol, the bioactive compound produced by Streptomyces sp. KB1. J Appl Pharm Sci 5(3):007–12. https://doi.org/10.7324/JAPS.2015.510.S2

Claessen D, De Jong W, Dijkhuizen L, Wosten HA (2006) Regulation of Streptomyces development: reach for the sky. Trends Microbiol 14:313–319

Dhandapani R, Thangavelu S, Ragunathan L, Paramasivam R, Velmurugan P, Muthupandian S (2022) Potential Bioactive Compounds from Marine Streptomyces sp. and Their In Vitro Antibiofilm and Antibacterial Activities Against Antimicrobial-Resistant Clinical Pathogens. Appl Biochem Biotechnol 194:4702–4723. https://doi.org/10.1007/s12010-022-04072-7

Dharni S, Sanchita Maurya A, Samad A, Srivastava S, Sharma A, Patra D (2014) Purification, characterization, and in vitro activity of 2, 4-Di-tert-butylphenol from Pseudomonas monteilii PsF84: conformational and molecular docking studies. J Agric Food Chem 62:6138–6146

Elangovan D, Rahman HBH, Dhandapani R, Palanivel V, Thangavelu S, Parramasivam R, Muthupandian S (2022) Coating of wallpaper with green synthesized silver nanoparticles from Passiflora foetida fruit and its illustrated antifungal mechanism. Process Biochem 112:177–182. https://doi.org/10.1016/j.procbio.2021.11.027

Gebreyohannes G, Moges F, Sahile S, Raja N (2013) Isolation and characterization of potential antibiotic producing actinomycetes from water and sediments of Lake Tana. Ethiopia Asian Pac J Trop Biomed 3(6):426–435. https://doi.org/10.1016/S2221-1691(13)60092-1

Li W, Li X, Huang T, Teng Q, Crnovcic I, Rader C (2016) Engineered production of cancer targeting peptide (CTP)-containing C-1027 in Streptomyces globisporus and biological evaluation. Bioorg Med Chem. https://doi.org/10.1016/j.bmc.2016.04.017

Narayana KJP, Vijayalakshmi M (2009) Chitinase production by Streptomyces sp. ANU 6277. Braz J Microbiol 4:725–733

Ntsaluba L, Agundiade Q, Mabinya L, Okoh A (2011) Studies on bioflocculant production by Methylobacterium sp. Obi isolated from a freshwater environment in South Africa. Afr J Microbiol Res 5:4533–4540

Öner Ö, Ekiz G, Hameş EE, Demir V, Gübe Ö, Özkaya F (2014) Cultivable sponge-associated actinobacteria from coastal area of Eastern Mediterranean Sea. Adv Microbiol 4(6):306–316

Oskay A, Üsame T, Azeri C (2004) Antibacterial activity of some actinomycetes isolated from farming soils of Turkey. Afr J Biotechnol 3:441–446

Pabba SK, Samatha B, Prasad MR, Nidadavolu SH, Charya MAS (2011) Isolation and screening of marine bacteria for antimicrobial activity along Vishakapatanam Coast. J Microbiol Biotechnol Res 1:86–89

Pérez M, Schleissner C, Fernández R, Rodríguez P, Reyes F, Zuñiga P (2016) PM100117 and PM100118, new antitumor macrolides produced by a marine Streptomyces caniferus GUA-06-05-006A. J Antibiot 69:388–394

Rammali S, HilaliL, Dari K, Bencharki B, Rahim A, Timinouni M, Gaboune F, Mohamed El, Aalaoui ME, khattabi A (2022) Antimicrobial and antioxidant activities of Streptomyces species from soils of three different cold sites in the Fez-Meknes region Morocco. Sci Rep 12:17233. https://doi.org/10.1038/s41598-022-21644-z

Rotich MC, Magiri E, Bii C, And Maina N (2017) Bio-Prospecting for broad spectrum antibiotic producing actinomycetes isolated from virgin soils in Kericho county, Kenya. Adv Microbiol 7:56–70

Roy R, Laskar S, Sen S (2006) Dibutyl phthalate the bioactive compound produced by Streptomyces albidoflavus 321.2. Microbiol Res. https://doi.org/10.1016/j.micres.2005.06.007

Shantikumar L, Bora TC (2006) Actinomycetes of Loktak habitat: isolation and screening for antimicrobial activities. Biotech 5(2):217–221

Shetty B, Buddana S, Tatipamula V, Naga Y, Ahmad J (2014) Production of polypeptide antibiotic from Streptomyces parvulus and its antibacterial activity. Braz J Microbiol 45(1):303–312

Sripreechasak P, Suwanborirux K, Tanasupawat S (2014) Characterization and antimicrobial activity Streptomyces strains from soils in southern Thailand. J App Pharm Sci 4:024–31

Stackebrandt E, Liesack W, Webb R, Wett D (1991) Towards a molecular identification of Streptomyces species in pure culture and in environmental samples. Actino 5:38–44

Sudha S, Masilamani SM (2012) Characterization of cytotoxic compound from marine sediment derived actinomycete Streptomyces avidinii strain SU4. Asian Pac J Trop Biomed 2:770–773

Sujatha P, Bapi Raju KVVSN, Ramana T (2005) Studies on a new marine streptomycete BT-408 producing polyketide antibiotic SBR-22 effective against methicillin resistant Staphylococcus aureus. Microbiol Res 160:119–126. https://doi.org/10.1016/j.micres.2004.10.006

Tweldemedhin M, Muthupandian S, Gebremeskel TK, Mehari K, Abay GK, Teklay Gebrecherkos TekluTG, Dhandapani R, Ragul Paramasivam R, Tsehaye Asmelash T (2022) Multidrug resistance from a one health perspective in Ethiopia: A systematic review and meta-analysis of literature (2015–2020). One Health 14:100390. https://doi.org/10.1016/j.onehlt.2022.100390

Thirumalairaj J, Shanmugasundaram T, Sivasankari K, Natarajaseenivasan K, Balagurunathan R (2015) Isolation, Screening and Charactrization of potent Marine Streptomyces sp. PM105 against antibiotic resistant pathogenes. Asian J Pharm Clin Res 8(2):439–443

Usha Nandhini S, Masilamani Selvam M (2013) Bioactive compounds produced by Streptomyces strain. Int J Pharm Pharm Sci 5:176–178

Usha N, Sangareshwari S, Lata K (2015) Gas chromatography-mass spectrometry analysis of bioactive constituents from the marine Streptomyces. Asian J Pharm Clin Res 8:244–246

Valli S, Suvathi SS, Aysha OS, Nirmala P, Vinoth Kumar P, Reena A (2012) Antimicrobial potential of actinomycetes species isolated from marine environment. Asian Pac J Trop Biomed 2(6):469–473

Zhou Z, Gu J, Li Y, Wang Y (2012) Genome plasticity and systems evolution in Streptomyces. BMC Bioinformatics 13:(Suppl 10):S8
Acknowledgements
The support from the microbiology research laboratory in Islamic Azad University, Lahijan Branch, is greatly acknowledged.
Funding
The authors declare that no funds and grants were received during the preparation of this manuscript.
Ethics declarations
Conflict of interest
The authors declare that they have no conflict of interest.
Ethical approval
Not applicable
Consent to participate
Not applicable
Consent for publication
Not applicable
Additional information
Publisher's Note
Springer Nature remains neutral with regard to jurisdictional claims in published maps and institutional affiliations.
Rights and permissions
Springer Nature or its licensor (e.g. a society or other partner) holds exclusive rights to this article under a publishing agreement with the author(s) or other rightsholder(s); author self-archiving of the accepted manuscript version of this article is solely governed by the terms of such publishing agreement and applicable law.
About this article
Cite this article
Mirsonbol, S.Z., Issazadeh, K., Zarrabi, S. et al. Evaluation of antimicrobial activity of Streptomyces pactum isolated from paddy soils and identification of bioactive volatile compounds by GC-MS analysis. World J Microbiol Biotechnol 39, 63 (2023). https://doi.org/10.1007/s11274-022-03508-w
Received:

Accepted:

Published:

DOI: https://doi.org/10.1007/s11274-022-03508-w
Keywords