Abstract
Respiratory tract and device associated infections caused by biofilm forming Pseudomonas aeruginosa play a primary role in the pathogenesis and prognosis of cystic fibrosis (CF) diseases. The biofilm formed by these pathogens attributes to the antibiotic resistance and protection from host immune response. Once established, the pathogens respond poorly to therapeutic agents. Recently medicinal plants are largely explored as potential source of bioactive agents. In this context the present study reports the antibiofilm activity of the folkloric medicinal plant Andrographis paniculata against biofilm forming CF causative Pseudomonas aeruginosa isolated from CF sputum. P. aeruginosa was also assessed for their growth and development of the biofilm, phylogenetic relationship and antibiotic susceptibility. Antibiogram of the strains indicated that they were resistant to more than one antibiotic. Six extracts of A. paniculata showed significant antibiofilm activity. P. aeruginosa strains, KMS P03 and KMS P05, were found to be maximally inhibited by the methanol extract to an extent of 88.6 and 87.5% respectively. This is the first report on antibiofilm activity of A. paniculata extracts, and our results indicate scope for development of complementary medicine for biofilm associated infections.
This is a preview of subscription content, log in to check access.
Access options
Buy single article
Instant access to the full article PDF.
US$ 39.95
Tax calculation will be finalised during checkout.
Subscribe to journal
Immediate online access to all issues from 2019. Subscription will auto renew annually.
US$ 199
Tax calculation will be finalised during checkout.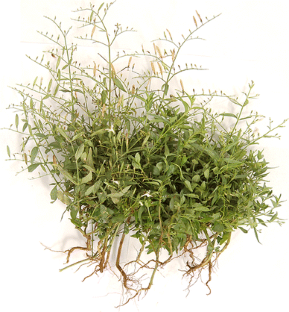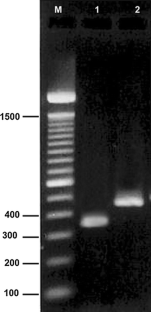 Refrences
Adlard PA, Kirov SM, Sanderson KG, Cox GE (1998) Pseudomonas aeruginosa as a cause of infectious diarrhoea. Epidemiol Infect 121:237–241. doi:10.1017/S095026889800106X

AhmedKhan N, Siddiqui R, Elsheikha H (2010) Enemy within: strategies to kill 'superbugs' in hospitals. Int J Antimicrob Agents. doi:10.1016/j.ijantimicag.2010.05.002

Akowuah GA, Zhari I, Norhayati I, Mariam A (2006) HPLC and HPTLC densitometric determination of andrographolides and antioxidant potential of Andrographis paniculata. J Food Compost Anal 19:118–126. doi:10.1016/j.jfca.2005.04.007

Amorena B, Gracia E, Monzon M, Leiva J, Oteiza C, Perez M, Alabart JL, Hernandez-Yago J (1999) Antibiotic susceptibility assay for Staphylococcus aureus in biofilms developed in vitro. J Antimicrob Chemother 44:43–55

Ankri S, Mirel D (1999) Antimicrobial properties of allicin from garlic. Microbes Infect 2:125–129. doi:10.1016/S1286-4579(99)80003-3

Balunas MJ, Kinghorn AD (2005) Drug discovery from medicinal plants. Life Sci 78:431–441. doi:10.1016/j.lfs.2005.09.012

Banerjee D, Stableforth D (2000) The treatment of respiratory Pseudomonas infection in cystic fibrosis: what drug and which way? Drugs 60:1053–1064

Bauer AN, Kirby WMM, Sherris J et al (1966) Antibiotic susceptibility testing by a standardized single disk method. Am J Clin Pathol 45:493–496

Bavington C, Page C (2005) Stopping bacterial adhesion: a novel approach to treating infections. Respiration 72:335–344. doi:10.1159/000086243

Bjarnsholt T, Nielsen TT, Høiby N, Givskov M (2010) Interference of Pseudomonas aeruginosa signalling and biofilm formation for infection control. Expert Rev Mol Med 12:e11. doi:10.1017/S1462399410001420

Bobbarala V, Koteswara Rao P, Srinivasa Rao G, Aryamithra D (2009) Bioactivity of Andrographis paniculata against selected phytopathogens. JPR 2:480-482. http://jpronline.info/article/view/235/199

Bozin B, Mimica-Dukic N, Samojlik I, Jovin E (2007) Antimicrobial and antioxidant properties of rosemary and sage (Rosmarinus officinalis L. and Salvia officinalis L., Lamiaceae) essential oils. J Agric Food Chem 19:7879–7885. doi:10.1021/jf0715323

Campana S, Taccetti G, Ravenni N, Masi I, Audino S, Sisi B, Repetto T, Do¨ring G, Maurizio de Martino (2004) Molecular epidemiology of Pseudomonas aeruginosa, Burkholderia cepacia complex and methicillin-resistant Staphylococcus aureus in a cystic fibrosis center. J Cyst Fibros 3:159–163. doi:10.1016/j.jcf.2004.03.010

Christensen GD, Simpson WA, Bisno AL, Beachey EH (1982) Adherence of slime producing strains of Staphylococcus epidermidis to smooth surfaces. Infect Immun 37: 318–326. 0019-9567/82/070318-09$02.00/0

Coetzee G, Marx IJ, Pengilly M, Bushula VS, Joubert E, Bloom M (2008) Effect of rooibos and honeybush tea extracts against Botrytis cinerea. S Afr J Enol Vitic 29: 33–38. www.sasev.org/journal-sajev/sajev-articles/volume-29-2

Coon JT, Ernst E (2004) Andrographis paniculata in the treatment of upper respiratory tract infections: a systematic review of safety and efficacy. Planta Med 70:293–298. doi:10.1055/s-2004-818938

Dua VK, Ojha VP, Roy R, Joshi BC, Valecha N, Devi CU, Bhatnagar MC, Sharma VP, Subbarao SK (2004) Anti-malarial activity of some xanthones isolated from the roots of Andrographis paniculata. J Ethnopharmacol 95:247–251. doi:10.1016/j.jep.2004.07.008

Freeman DJ, Falkiner FR, Keane CT (1989) New method for detecting slime production by coagulase negative Staphylococci. J Clin Pathol 42:872–874. doi:10.1136/jcp.42.8.872

Fux CA, Costerton JW, Stewart PS, Stoodley P (2005) Survival strategies of infectious biofilms. Trends Microbiol 13:34–40. doi:10.1016/j.tim.2004.11.010

Gillgan PH (1995) Pseudomonas aeruginosa and Burkholderia. In: Murrey PR, Baron EJ, Pfaler AA et al (eds) Manual of Clinical Microbiology, 6th edn. American Society for Microbiology, Washington DC, pp 509–519

Govan JRW (1996) Pseudomonas, Stenotrophomonas, Burkholdelia. In: Collee JG, Fraser AG, Marmion BP, Simmons A (eds) Mackie and McCarttney practical medical microbiology, vol 14, 14th edn. Churchill Livingstone, New York, pp 413–424

Govan JR, Deretic V (1996) Microbial pathogenesis in cystic fibrosis: mucoid Pseudomonas aeruginosa and Burkholderia cepacia. Microbiol Rev 60:539–574

Guarrera PM (2005) Traditional phytotherapy in Central Italy (Marche, Abruzzo, and Latium). Fitoterapia 76:1–25. doi:10.1016/j.fitote.2004.09.006

Hattab FN (1997) Miswak: the natural toothbrush. J Clin Dent 8:125–129

Kumar RA, Sridevi K, Kumar NV, Nanduri S, Rajagopal S (2004) Anticancer and immunostimulatory compounds from Andrographis paniculata. J Ethnopharmacol 92:291–295. doi:10.1016/j.jep.2004.03.004

Lindsay D, von Holy A (2006) Bacterial biofilms within the clinical setting, what healthcare professionals should know. J Hosp Infect 64:313–325. doi:10.1016/j.jhin.2006.06.028

Martz W (1992) Plants with a reputation with snakebite. Toxicon 30:1131–1142. doi:10.1016/0041-0101(92)90429-9

Olson ME, Ceri H, Morck DW, Buret AG, Read RR (2002) Biofilm bacteria: formation and comparative susceptibility to antibiotics. Can J Vet Res 66:86.92. PMCID: PMC226988

Pitts B, Hamilton MA, Zelver N, Stewart PS (2003) A microtiter plate method for biofilm disinfection and removal. J Microbiol Methods 54:269–276. doi:10.1016/S0167-7012(03)00034-4

Prashant GM, Chandu GN, Murulikrishna KS, Shafiulla (2007) The effect of mango and neem extract on four organisms causing dental caries: Streptococcus mutans, Streptococcus salivarius, Streptococcus mitis and Streptococcus sanguis: an in vitro study. Indian J Dent Res 18:148–151. doi:10.4103/0970-9290.35822

Puri HS (2003) Kalmegh. In: Hardman R (ed) Rasayana: ayurvedic herbs for longevity and rejuvenation. Taylor & Francis Group, London and New York, pp 151–156

Rahman NNNA,, Furuta T, Kojima S, Takane K, Mohd MA (1999) Antimalarial activity of extracts of Malaysian medicinal plants. J. Ethnopharmacol. 64: 249–254. PII: S0378-8741(98)00135-4

Rosenthal VD, Maki DG, Mehta A, Alvarez-Moreno C, Leblebicioglu H, Higuera F, Cuellar LE, Madani N, Mitrev Z, Duenas L, Navoa-Ng JA, Garcell HG, Raka L, Hidalgo RF, Medeiros EA, Kanj SS, Abubakar S, Nercelles P, Pratesi RD (2008) International nosocomial infection control consortium report, data summary for 2002–2007, issued January 2008. Am J Infect Control 36:627–637. doi:10.1016/j.ajic.2008.03.003

Roy S, Rao K, Bhuvaneswari C, Giri A, Mangamoori LN (2010) Phytochemical analysis of Andrographis paniculata extract and its antimicrobial activity. World J Microbiol Biotechnol 26:85–91. doi:10.1007/s11274-009-0146-8

Sambrook J, Fritsch EF, Maniatis T (1989) Molecular Cloning; a Laboratory Manual, 2nd edn. Cold Spring Harbor, Cold Spring Harbor Laboratory, New York

Sandasi M, Leonard CM, Viljoen AM (2010) The in vitro antibiofilm activity of selected culinary herbs and medicinal plants against Listeria monocytogenes. Lett Appl Microbiol 50:30–35. doi:10.1111/j.1472-765X.2009.02747.x

Saxena RC, Singh R, Kumar P, Yadav SC, Negi MPS, Saxena VS, Joshua AJ, Vijayabalaji V, Goudar KS, Venkateshwarlu K, Ami A (2010) A randomized double blind placebo controlled clinical evaluation of extract of Andrographis paniculata (KalmColdTM) in patients with uncomplicated upper respiratory tract infection. Phytomedicine 17:178–185. doi:10.1016/j.phymed.2009.12.001

Schempp CM, Pelz K, Wittmer A, Schopf E, Simon JC (1999) Antibacterial activity of hyperforin from St John's wort against multiresistant Staphylococcus aureus and Gram-positive bacteria. Lancet 353:2129. doi:10.1016/S0140-6736(99)00214-7

Sihorkar V, Vyas SP (2001) Biofilm consortia on biomedical and biological surfaces: Delivery and targeting strategies reference style. Pharm Res 18:1247–1254. doi:10.1023/A:1013073508318

Simo˜es M, Simo˜es L C, Vieira MJ (2010) A review of current and emergent biofilm control strategies. LWT - Food Sci Technol 43:573–583. doi:10.1016/j.lwt.2009.12.008

Singha PK, Roy S, Dey S (2003) Antimicrobial activity of Andrographis paniculata. Fitoterapia 74:692–694. doi:10.1016/S0367-326X(03)00159-X

Song Z, Kong KF, Wu H, Maricic N, Ramalingam B, Priestap H, Schneper L, Quirke JME, Høiby N, Mathee K (2010) Panax ginseng has anti-infective activity against opportunistic pathogen Pseudomonas aeruginosa by inhibiting quorum sensing, a bacterial communication process critical for establishing infection. Phytomedicine. doi:10.1016/j.phymed.2010.03.015

Stuart B, Lin JH, Mogayzel PJ (2010) Early Eradication of Pseudomonas aeruginosa in patients with cystic fibrosis. Paediatr Respir Rev. doi:10.1016/j.prrv.2010.05.003

Tart AH, Wozniak DJ (2008) Shifting paradigms in Pseudomonas aeruginosa biofilm research. In: Romeo T (ed) Bacterial biofilms Current topics in microbiology and immunology. Springer-Verlag, Berlin, Heidelberg, pp 193–206

Vallet I, Olson JW, Lory S, Lazdunski A, Filloux A (2001) The chaperone/usher pathways of Pseudomonas aeruginosa: identification of fimbrial gene clusters (cup) and their involvement in biofilm formation. Proc Natl Acad Sci USA 98:6911–6916. doi:10.1073/pnas.111551898

Vlietinck AJ, Van Hoof L, Totté J, Lasure A, Vanden Berghe D, Rwangabo PC, Mvukiyumwami J (1995) Screening of hundred Rwandese medicinal plants for antimicrobial and antiviral properties. J Ethnopharmacol 46:31–47. doi:10.1016/0378-8741(95)01226-4

Wongkittipong R, Prat L, Damronglerd S, Gourdon C (2004) Solid-liquid extraction of andrographolide from plants—experimental study, kinetic reaction and model. Sep Purif Technol 40:147–154. doi:10.1016/j.seppur.2004.02.002

Xavier JB, Foster KR (2007) Cooperation and conflict in microbial biofilms. Proc Natl Acad Sci USA 104:876–881. doi:10.1073/pnas.0607651104
About this article
Cite this article
Murugan, K., Selvanayaki, K. & Al-Sohaibani, S. Antibiofilm activity of Andrographis paniculata against cystic fibrosis clinical isolate Pseudomonas aeruginosa . World J Microbiol Biotechnol 27, 1661–1668 (2011). https://doi.org/10.1007/s11274-010-0620-3
Received:

Accepted:

Published:

Issue Date:
Keywords
Antibiofilm activity

A. paniculata
P.aeruginosa