Abstract
Rallids are good biological models to monitor anthropogenic changes to wetlands. The distribution of the Rallidae was mapped up during a survey of all major wetlands across Algeria and nest site selection, phenology, and breeding parameters of the Purple Swamp-Hen Porphyrio porphyrio were monitored at two distinct sites under contrasting conditions. Data were collected at Boussedra, an unprotected freshwater marsh during the years 2005 and 2008, and at Lake Tonga, a protected freshwater marsh during 2009. The onset of egg-laying was found to occur earlier (mid-February) than was recorded previously (end-March). There was much variation in the egg laying patterns and in the clutch sizes which dropped significantly from 5.8 ± 0.9 (Boussedra 2009) to 3.4 ± 0.9 (Boussedra 2008) and 3.9 ± 1.0 (Tonga 2009). This study, the first investigation of the ecology and conservation of the Purple Swamp-Hen in North Africa, suggests a decline in breeding success associated with steady habitat loss and ineffective enforcement of legislation.
Access options
Buy single article
Instant access to the full article PDF.
US$ 39.95
Tax calculation will be finalised during checkout.
Subscribe to journal
Immediate online access to all issues from 2019. Subscription will auto renew annually.
US$ 79
Tax calculation will be finalised during checkout.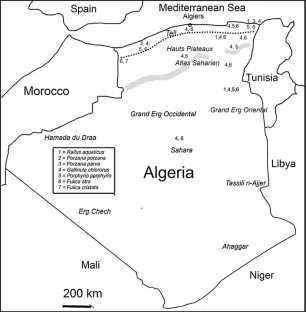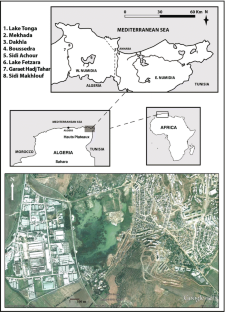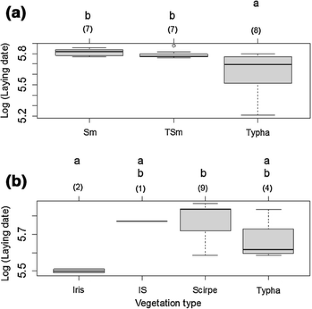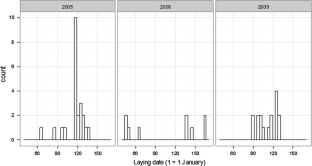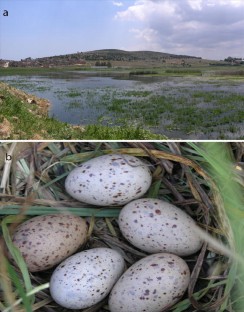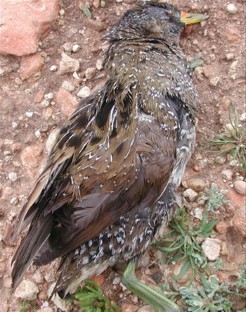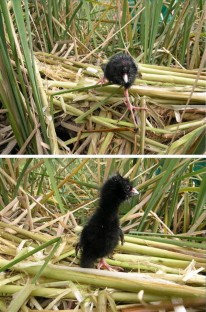 References
Anderson DW, Keith JO (1980) The human influence on seabird nesting success: conservation implications. Biol Conserv 18:65–80

Battisti C, Luiselli L, Pantano D, Teofili C (2008) On threats analysis approach applied to a Mediterranean remnant wetland: is the assessment of human-induced threats related to different level of expertise of respondents? Biodivers Conserv 17:1529–1542

Benassi G, Battisti C, Luiselli L, Boitani L (2009) Area-sensitivity of three reed bed bird species breeding in Mediterranean marshland fragments. Wetl Ecol Manag 17:555–564

BirdLife International (2004) Birds in Europe: population estimates, trends and conservation status. BirdLife International, Cambridge

Carney KM, Sydeman WJ (1999) A review of human disturbance effects on nesting colonial waterbirds. Waterbirds 22:68–79

Craig JL (1980) Pair and group breeding behavior of a communal gallinule, the Pukeko, Porphyrio p. melanotus. Anim Behav 28:593–603

Craig JL, Jamieson IG (1985) The relationship between presumed gamete contribution and parental investment in a communally breeding bird. Behav Ecol Sociobiol 17:207–211

Craig JL, Jamieson IG (1988) Incestuous mating in a communal bird: a family affair. Am Nat 131:58–70

Cramp S, Simmons KL (1980) The birds of the Western Palearctic, vol II. University Press, Oxford

Cresswell W, McCleery R (2003) How great tits maintain synchronization of their hatch date with food supply in response to long-term variability in temperature. J Anim Ecol 72:356–366

de Bélair G, Samraoui B (1994) Death of a lake: lac Noir in northeastern Algeria. Environ Conserv 21:169–172

Finlayson CM, Hollis GE, Davis TJ (eds) (1992) Managing mediterranean wetlands and their birds. IWRB Special Publication 20, Slimbridge

Fishpool LDC, Evans MI (eds) (2001) Important bird areas in Africa and associated islands: priority sites for conservation. Pisces Publications and BirdLife International (BirdLife Conservation series no 11), Newbury and Cambridge

Fredrickson LH (1970) Breeding biology of American coots in Iowa. Wilson Bull 82:445–458

Green AJ, El Hamzaoui M, El Agbani MA, Franchimont J (2002) The conservation status of Moroccan wetlands with particular reference to waterbirds and to changes since 1978. Biol Conserv 104:71–82

Gregory RD, Vorisek P, Noble DG, Van Strien A, Klvanova A, Eaton M, Gmelig Meyling AW, Joys A, Foppen RPB, Burfield IJ (2008) The generation and use of bird population indicators in Europe. Bird Conserv Int 18:S223–S244

Grussu M (1999) Status and breeding ecology of the Purple Swamp-Hen in Italy. Br Birds 92:183–192

Hamdi N, Charfi-Cheikhrouha F (2012) Characterization of the waterbird communities wintering in Tunisian coastal lagoons. Hydrobiologia 699:111–118

de Balsac HH, Mayaud N (1962) Les Oiseaux du Nord-Ouest de l'Afrique. Paul Lechevalier, Paris

Hollis GE (1992) The causes of wetland loss and degradation in the Mediterranean. In: Finlayson CM, Davis TJ (eds) Managing mediterranean wetlands and their birds, 20. IWRB, Slimbridge, pp 83–90

Hoyt DF (1979) Practical methods of estimating volume and fresh weight of bird eggs. Auk 96:73–77

Hulme M, Doherty R, Ngara T, News M, Lister D (2001) African climate change: 1900–2100. Clim Res 17:145–168

Isenmann P, Moali A (2000) Birds of Algeria. SEOF, Paris

Isenmann P, Gaultier T, El Hili A, Azafzaf H, Dlensi H, Smart M (2005) Birds of Tunisia. SEOF, Paris

Jacob JP, Jacob A (1980) Nouvelles données sur l'avifaune du lac de Boughzoul (Algérie). Alauda 48:209–220

Kasparek M, Bilgin CC, Akin A (1989) The purple Gallinule, Porphyrio porphyrio in the Eastern Mediterranean. Zool Middle East 3:19–30

Lack D (1950) The breeding seasons of European birds. Ibis 92:288–316

Ledant JP, Jacobs JP, Jacobs P, Malher F, Ochando B, Roché J (1981) Mise à jour de l'avifaune algérienne. Gerfault 71:295–398

Meziane N, Samraoui F, Samraoui B (2014) Status and diurnal activity budget of non-breeding white-headed ducks Oxyura leucocephala in Algeria. Ostrich 85:177–183

Mocci Demartis A (1972) Le statut de la Poule sultane (Porphyrio porphyrio) en Sardaigne. Aves 9:187–197

Monaghan P, Uttley YD, Burns MD (1992) Effect of changes in food availability on reproductive effort in Arctic Terns Sterna paradisaea. Ardea 80:71–81

O'Connell M (2000) Threats to waterbirds and wetlands: implications for conservation, inventory and research. Wildfowl 51:1–15

Pacheco C, McGregor PK (2004) Conservation of the purple gallinule (Porphyrio porphyrio L.) in Portugal: cause of decline, recovery and expansion. Biol Conserv 119:115–120

Paracuellos M (2008) Effects of long-term habitat fragmentation on a wetland bird community. Rev Ecol (Terre Vie) 63:1–12

Perennou C, Beltrame C, Tomas Vives P, Caessteker P (2012) Existing areas and past changes of wetland extent in the Mediterranean region: an overview. Ecol Mediterr 38:53–66

Perrins CM (1996) Eggs, egg formation and the timing of breeding. Ibis 138:2–15

Qninba A, Dakki M, El Agbani MA, Benhoussa A, Thevenot M (1999) Hivernage au Maroc des gravelots et pluviers (aves, charadrii, charadriinae) et identification des sites d'importance international. Alauda 67:161–172

R Development Core Team (2014) R: a language and environment for statistical computing. R Development Core Team, Vienna

Samraoui B, de Bélair G, Benyacoub S (1992) A much threatened lake: Lac des Oiseaux (N.E. Algeria). Env Conserv 19:264–267

Samraoui B, Samraoui F (2007) The reproductive ecology of the common coot (Fulica atra) in the Hauts Plateaux, northeast Algeria. Waterbirds 30:133–139

Samraoui F, Menaï R, Samraoui B (2007) Reproductive ecology of the cattle Egret (Bubulcus ibis) at Sidi Achour, northeast Algeria. Ostrich 78:481–487

Samraoui B, Samraoui F (2008) An ornithological survey of the wetlands of Algeria: important Bird Areas, Ramsar sites and threatened species. Wildfowl 58:71–98

Samraoui B, Boudot JP, Riservato E, Ferreira S, Jovic M, Kalkman VJ, Schneider W (2010) The status and distribution of dragonflies. In: García N, Cuttelod A, Abdul Malak D (eds) The status and distribution of freshwater biodiversity in northern Africa. IUCN, Gland, Cambridge and Malaga, pp 51–70

Samraoui F, Alfarhan AH, Al-Rasheid KAS, Samraoui B (2011) An appraisal of the status and distribution of waterbirds of Algeria: indicators of global changes? Ardeola 58:137–163

Samraoui F, Nedjah R, Boucheker A, Alfarhan AH, Samraoui B (2012) Breeding ecology of the little bittern Ixobrychus minutus in northeast Algeria. Bird Study 59:496–503

Samraoui F, Nedjah R, Alfarhan AH, Samraoui B (2013) Status and breeding ecology of the common Moorhen Gallinula chloropus in Algeria. Ostrich 84:137–144

Sánchez-Lafuente AM, Rey P, Valera F, Muñoz-Cobo J (1992) Past and current distribution of the Purple Swamp-Hen Porphyrio porphyrio L. in the Iberian Peninsula. Biol Conserv 61:23–30

Sánchez-Lafuente AM (1993) Breeding systems related to incubation investment in the Purple Swamphen Porphyrio porphyrio porphyrio (L.). Ardea 81:121–124

Sánchez-Lafuente AM, Alcántara JM, Romero M (1998) Nest-site selection and nest predation in the Purple Swamp-Hen. J Field Ornithol 69:563–576

Sánchez-Lafuente AM, Valera F, Godino A, Muela F (2001) Natural and human-mediated factors in the recovery and subsequent expansion of the Purple swamp-Hen Porphyrio porphyrio L. (Rallidae) in the Iberian Peninsula. Biodivers Conserv 10:851–867

Sánchez-Lafuente AM (2004) Trade-off between clutch size and egg mass and their effects on hatchability and chick mass in semi-precocial Purple Swamp-Hen. Ardeola 51:319–330

Saunders DA, Hobbs RJ, Margules CR (1991) Biological consequences of ecosystem fragmentation. A review. Conserv Biol 5:18–32

Smart M, Essghaier MF, Etayeb K, Hamza A, Azafzaf H, Baccetti N, Defos du Rau P, Dlensi H (2006) Wetlands and wintering waterbirds in Libya, January 2005 and 2006. Wildfowl 56:172–191

Smith LA, Chow Fraser P (2010) Impacts of adjacent land use and isolation on marshbird communities. Env Manag 45:1040–1051

Sutherland JM, Maher WJ (1987) Nest-site selection of the American Coot in the Aspen Parklands of Saskatchewan. Condor 89:804–810

Temple SA, Wiens JA (1989) Bird populations and environmental changes: can birds be bio-indicators? Am Birds 43:260–270

Thévenot M, Vernon R, Bergier P (2003) The birds of Morocco. British Ornithologists'Union/British Ornithologists'Club, Tring

Vieilliard J (1974) The purple Gallinule in the marismas of the Guadalquivir. Brit Birds 76:230–237

Voorbergen A, De Boer WF, Underhill LG (2012) Natural and human-induced predation on Cape Cormorants at Dyer Island. Bird Conserv Int 22:82–93

Weimerskirch H (1992) Reproductive effort in long-lived birds: age-specific patterns of condition, reproduction and survival in the Wandering Albatross. Oikos 64:464–473

Weller M (1999) Wetland birds: habitat resources and conservation implications. Cambridge University Press, Cambridge
Acknowledgments
We are grateful to two anonymous referees for their valuable comments on the manuscript. We thank A. Boucheker for help during fieldwork and are most grateful to Luc Hoffmann and staff of the Station Biologique de la Tour du Valat for free access to the Station's library. This project was supported by NSTIP strategic technologies programs, number (12-ENV2569-02) in the Kingdom of Saudi Arabia.
About this article
Cite this article
Samraoui, F., Nedjah, R., Alfarhan, A.H. et al. An overview of the Rallidae of Algeria with particular reference to the breeding ecology of the Purple Swamp-Hen Porphyrio porphyrio . Wetlands Ecol Manage 23, 505–517 (2015). https://doi.org/10.1007/s11273-014-9404-0
Received:

Accepted:

Published:

Issue Date:
Keywords
Clutch size

Nest-site selection

North Africa

Rallidae

Waterbirds

Wetlands