Integrated Geophysical and Geochemical Assessment for the Comprehensive Study of the Groundwater
Abstract
Groundwater studies often involve using any one of geophysical, geological, geochemical, or chemical data in the assessment of its characteristics. An integrated method in using all the above had been carried out for more comprehensive and confirmative assessments along the Thandava River basin, India. The geophysical data included the recording of the vertical electrical soundings by Schlumberger array configuration in 50 stations along the basin. Thirty soil samples and rainfall data of 5 years included the geological data. Chemical characterizations for 117 groundwater water samples were carried for two seasons. This study proposes the advantages besides delineating the approach in carrying integrated rather than mere single parameter-based speculative study. This correlative and computer modeling aided study led to an in-depth along with confirmative assessments on various geological, geophysical, and chemical characteristics of the groundwater along with the pollution status. Comprehensive details of groundwater like geomorphology, potential water zones, flow pattern, soil types, geochemical evolution of ions, chemical status, and suitability can be accessed by applying this type of integrated study.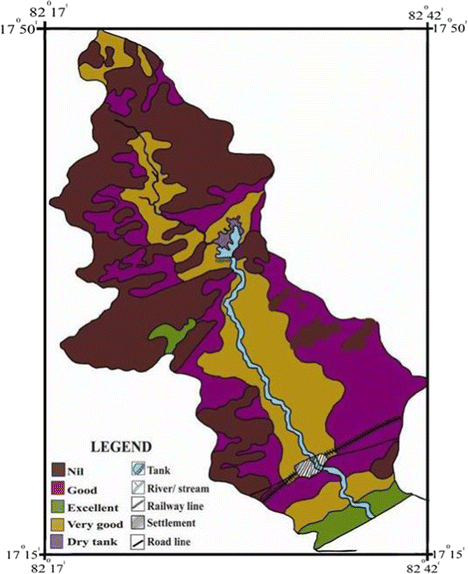 Keywords
Groundwater 
Chemical 
Geological 
Geophysical 
Integrated assessment 
Notes
Compliance with Ethical Standards
Conflict of Interest
The authors express that the paper does not carry any conflict of interest.
Copyright information
© Springer International Publishing Switzerland 2016