Abstract
Dams accumulate sediment by interrupting the continuity of rivers, resulting in a loss of reservoir water storage capacity and decreased productive life. These issues raise a growing concern about the decreasing benefits of projects. This paper contributes to the implementation of sediment transit strategies and operating rules of reservoirs to reduce overflows and recover the technical–economic viability of sedimented reservoirs by maintaining ecological flow. The main difficulty lies in the fact that sedimentation of the reservoir limits the mobility of dredging equipment and blocks the intake. To regain the viability of the reservoir, the commonly used strategies to manage water resources and reservoir sedimentation were analyzed. To control reservoir sedimentation and restore the generation capacity, different sediment management strategies were implemented and evaluated at the entrance, body of the reservoir and intake; these strategies included reduction of the entry of sediments, restoration of the storage capacity, clearing of the water intake for the turbines to restore power generation, trash rack cleaning during the power generation process and modification of the hydroelectric power plant operating rules to optimize the economic income. The implemented strategies successfully reduced overflows from 88 to 40% in 3 years and stabilized the reservoir storage capacity by balancing the inflow and removal of sediments. Although the water intake for the turbines was cleaned, accumulation increased in other areas of the reservoir. Finally, root cause analysis (RCA) was employed, and solutions were proposed to increase the capacity of the reservoir and reduce overflows to 15%.
Access options
Buy single article
Instant access to the full article PDF.
US$ 39.95
Tax calculation will be finalised during checkout.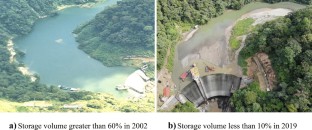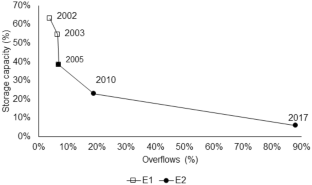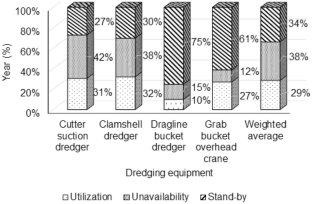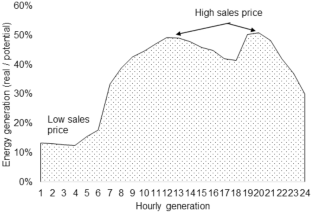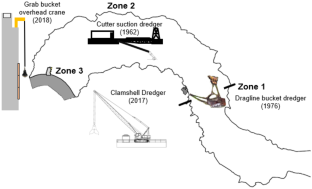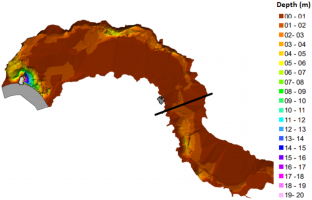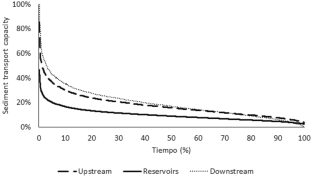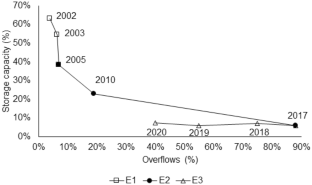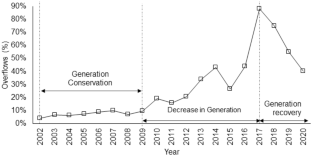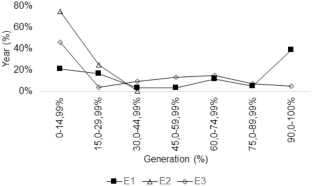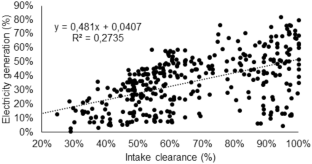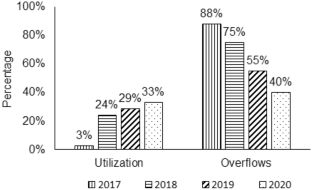 Data Availability
Data and material are available upon request to the corresponding author.
Abbreviations
AMFE:

Faolure mode and effect analysis

BOD:

Biochemical oxygen demand

DO:

Dissolved oxygen

E:

Dredgind capacity (m3/h)

E1:

Storage capacity greater than 30%

E2:

Storage capacity less than 6% (without sediment transit strategy)

E3:

Storage capacity less than 6% (with sediment transit strategy)

Eflow:

Ecological flow

h:

Dredgind (h/year)

LCC:

Life cycle cost analysis

MTBF:

Mean time between failures

MTTF:

Mean time to repair

RCA:

Root cause analysis

SAccumulated :

Accumulated sediment mass

Sinflow :

Inflow sediment mass

SOverflows :

Overflows sediment mass

SR :

Sediments removed (m3/year)

STurbine :

Turbine sediment mass

TDS:

Total dissolved solids

TOC:

Total organic carbon

U:

Utilization rate

W:

Participation of each equipment in the global balance of sediments removed

WQI:

Water Quality Index
References
Anand A, Beg M, Kumar N (2021) Experimental studies and analysis on mobilization of the cohesionless sediments through alluvial channel: a review. Civil Eng J 7(5):915–936. https://doi.org/10.28991/cej-2021-03091700

Beiranvand B, Komasi M (2021) An Investigation on performance of the cut off wall and numerical analysis of seepage and pore water pressure of Eyvashan earth dam. Iran J Sci Technol Trans Civil Eng 45:1723–1736. https://doi.org/10.1007/s40996-021-00613-y

Clement D, Djebou S (2018) Assessment of sediment inflow to a reservoir using the SWAT model under undammed conditions: A case study for the Somerville reservoir, Texas, USA. Int Soil Water Conser Res 6:222–229. https://doi.org/10.1016/j.iswcr.2018.03.003

Ćosić-Flajsig G, Vučković I, Karleuša B (2020) An innovative holistic approach to an e-flow assessment model. Civil Eng J 6(11):2188–2202. https://doi.org/10.28991/cej-2020-03091611

Duque O, Posada L (2011) Simulación hidráulica de confluencias y difluencias, aplicación al rio Leo en el Urabá antioqueño, Colombia. Quinto Simposio Regional sobre Hidráulica de ríos. Santiago del estero, Argentina

Eslami V, Ashofteh PS, Golfam P, Loáiciga HA (2021) Multi-criteria decision-making approach for environmental impact assessment to reduce the adverse effects of dams. Water Resour Manage. https://doi.org/10.1007/s11269-021-02932-1

Ferreira A, Santos J (2012) LCCA system for pavement management: sensitivity analysis to the discount rate. Procedia Social Behav Sci 53:1174–1183. https://doi.org/10.1016/j.sbspro.2012.09.966

Huffaker R, Hotchkiss R (2006) Economic dynamics of reservoir sedimentation management: optimal control with singularly perturbed equations of motion. J Econ Dyn Control 30(12):2553–2575. https://doi.org/10.1016/j.jedc.2005.08.003

Jimenez O, Farias HD, Rodriguez C (2005) Procesos de sedimentación en embalses en ambientes tropicales. Estudios de casos en costa rica y república dominicana. Ingenieria Del Agua 12(3):1–16. https://doi.org/10.4995/ia.2005.2561

Kambanou ML (2020) Life cycle costing: understanding how it is practised and its relationship to life cycle management—a case study. Sustainability 12(8):32–52. https://doi.org/10.3390/su12083252

Khaba L, Griffiths JA (2017) Calculation of reservoir capacity loss due to sediment deposition in the Muela reservoir, Northern Lesotho. Int Soil Water Conserv Res 5:130–140. https://doi.org/10.1016/j.iswcr.2017.05.005

Kim C, Lee E, Harvey JT, Fong A, Lott R (2015) Automated sequence selection and cost calculation for maintenance and rehabilitation in highway life-cycle cost analysis (LCCA). Int J Transp Sci Technol 4(1):61–76. https://doi.org/10.1260/2046-0430.4.1.61

Kondolf GM, Gao Y, Annandale GW, Morris GL, Jiang E, Zhang J, Cao Y, Carling P, Fu K, Guo O, Hotchkiss R, Peteuil C, Sumi T, Wang H, Wang Z, Wei Z, Wu B, Wu C, Yang CT (2014) Sustainable sediment management in reservoirs and regulated rivers: experiences from five continents. Earth's Future 2:256–280. https://doi.org/10.1002/2013EF000184

Morris GL (2020) Classification of management alternatives to combat reservoir sedimentation. Water 12(3):861. https://doi.org/10.3390/w12030861

Mubeen A, Ruangpan L, Vojinovic Z, Sanchez A, Plavšić J (2021) Planning and suitability assessment of large-scale nature-based solutions for flood-risk reduction. Water Resour Manage 35:3063–3081. https://doi.org/10.1007/s11269-021-02848-w

Palmieri A, Shah F, Dinar A (2001) Economics of reservoir sedimentation and sustainable management of dams. J Environ Manage 61(2):149–163. https://doi.org/10.1006/jema.2000.0392

Sawaske SR, Freyberg DL (2012) A comparison of past small dam removals in highly sediment-impacted systems in the US. Geomorphology 151:50–58

Schleiss AJ, Franca MJ, Juez C, De Cesare G (2016) Reservoir sedimentation. J Hydraul Res 54(6):595–614. https://doi.org/10.1080/00221686.2016.1225320

Shin EC, Kim DH, Lee JK, Kang JK (2021) Assessment of the engineering conditions of small dams using the analytical hierarchy process. Iran J Sci Technol Trans Civil Eng 45:1297–1305. https://doi.org/10.1007/s40996-020-00456-z

Wang Z, Hu C (2009) Strategies for managing reservoir sedimentation. Int J Sedim Res 24(2):369–384. https://doi.org/10.1016/S1001-6279(10)60011-X

Zamarron I, Yepes V, Moreno-Jimenez JM (2017) A systematic review of application of multi-criteria decision analysis for aging-dam management. J Clean Prod 147:217–230. https://doi.org/10.1016/j.jclepro.2017.01.092

Zhang L (2019) Big data, knowledge mapping for sustainable development a water quality index case study. Emerg Sci J 3(4):249–254. https://doi.org/10.28991/esj-2019-01187
Funding
No funding was received to assist with the preparation of this manuscript.
Ethics declarations
Consent to Participate
Not applicable.
Consent to Publish
All authors agree to publish.
Conflict of Interest
The authors declare no conflicts of interest.
Additional information
Publisher's Note
Springer Nature remains neutral with regard to jurisdictional claims in published maps and institutional affiliations.
About this article
Cite this article
Castro, P.W., Mantilla, C.A. Implementation of Strategies for the Management of Dams with Sedimented Reservoirs. Water Resour Manage 35, 4399–4413 (2021). https://doi.org/10.1007/s11269-021-02956-7
Received:

Accepted:

Published:

Issue Date:
Keywords
Dam management

Dredging

Overflows

Reservoir sedimentation

Water resource management