Abstract
Droughts and water demand for competing uses such as municipal supply, nature-based recreation, and fisheries have added challenges in lake management. Sustaining the benefit of nature-based recreation at public lakes requires understanding the economic significance of water resources used for nature-based recreation and its sensitivity to water levels. By using the case of Canton Lake, a municipal water source and regional recreation hotspot in Oklahoma, this study characterizes the economic value of recreation use under normal water conditions and attempts to project a lower bound estimate of the reduction in visitor welfare due to municipal drawdown or drought. This was achieved by combining on-site visitor survey data with a truncated negative binomial regression model to estimate the non-market value of recreation access at Canton. Aggregation of the benefit across the visitor population yielded $8.4 million in the total economic value of recreation access at Canton. Survey responses on contingent behavior indicated that the welfare impact of a potential reduction in water level due to municipal drawdown could be as high as $4.6 million. Findings suggest the importance of water level for visitation and the economic value of nature-based recreational use at a rural lake. It also highlights the enormity of the impact that managers may anticipate from a decline in visitation due to drawdown or drought. Stakeholders including conservation groups, lake managers, recreation user groups, and regional economic planners may find this information useful in advocating for conservation, negotiating water rights, and balancing between uses (i.e. consumption and nature conservation) at Canton and other similar lakes.
Access options
Buy single article
Instant access to the full article PDF.
US$ 39.95
Tax calculation will be finalised during checkout.
Subscribe to journal
Immediate online access to all issues from 2019. Subscription will auto renew annually.
US$ 79
Tax calculation will be finalised during checkout.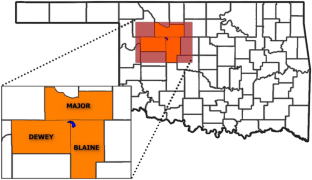 Data Availability
Survey instruments and recruiting materials used in this study are available from authors upon request.
References
American Automobile Association (2018) Your Driving Costs. Available at: https://exchange.aaa.com/wp-content/uploads/2018/09/18-0090_2018-Your-Driving-Costs-Brochure_FNL-Lo-5-2.pdf

Beken S (2014) Water equity-Contrasting tourism water use with that of the local community. Water Resour Ind 7:9–22

Bowker JM, Bergstrom JC, Gill J (2007) Estimating the Economic Value and Impacts of Recreational Trails: A Case Study of the Virginia Creeper Rail Trail. Tour Econ 13(2):241–260. https://doi.org/10.5367/000000007780823203

Bowker JM, English DB, Donovan JA (1996) Toward a value for guided rafting on southern rivers. J Appl Econ 28(2), 423-432

Boyer TA, Melstrom RT, Sanders LD (2017) Effects of climate variation and water levels on reservoir recreation. Lake Reserv Manag 33(3):223–233. https://doi.org/10.1080/10402381.2017.1285375

Census BUS (2017) Quick Facts Oklahoma Retrieved from https://www.census.gov/quickfacts/fact/table/ok/INC110217#INC110217

Chapagain BP, Poudyal NC, Bowker JM, Askew AE, English DBK, Hodges DG (2018) Potential Effects of Climate on Downhill Skiing and Snowboarding Demand and Value at U.S. National Forests 36(2). https://doi.org/10.18666/jpra-2018-v36-i2-8365

Chizinski CJ, Pope KL, Willis DB, Wilde GR, Rossman EJ (2005) Economic Value of Angling at a Reservoir with Low Visitation. North Am J Fish Manag 25(1):98–104. https://doi.org/10.1577/M03-102.1

Crespo D, Albiac J, Kahil T, Esteban E, Baccour S (2019) Tradeoffs between water uses and environmental flows: a hydroeconomic analysis in the Ebro basin. Water Resour Manage 33(7):2301–2317

Crum W (2013) Water released from Canton lake on its way to Oklahoma City. https://www.oklahoman.com/article/3750383/water-released-from-cantonlake-on-its-way-to-oklahoma-city

Debnath D, Boyer Tracy A, Stoecker Arthur L, Sanders Larry D (2015) Nonlinear Reservoir Optimization Model with Stochastic Inflows: Case Study of Lake Tenkiller. J Water Resour Plan Manag 141(1):04014046. https://doi.org/10.1061/(ASCE)WR.1943-5452.0000409

Deely J, Hynes S, Curtis J (2019) Combining actual and contingent behaviour data to estimate the value of coarse fishing in Ireland. Fish Res 215:53–61. https://doi.org/10.1016/j.fishres.2019.03.008

Dillman DA (2007) Mail and internet surveys: The Tailored Design Method 2000 update with new internet, visual, and mixed-mode guide. Hoboken, New Jersey John Wiley & Sons, Inc.

Doughty R, Xiao X, Wu X, Zhang Y, Bajgain R, Zhou Y, Friedman J (2018) Responses of gross primary production of grasslands and croplands under drought, pluvial, and irrigation conditions during 2010–2016, Oklahoma, USA. Agric Water Manag 204:47–59

Frakes A (2019) An assessment of economic impact and visitor satisfaction: A case study from Canton lake, Oklahoma. Masters Thesis at Oklahoma State University, Stillwater, OK

Freeman MA. Herriges J, Kling C (2003) The Measurement of Environmental and Resource Values: Theory and Methods

Grossmann M (2011) Impacts of boating trip limitations on the recreational value of the Spreewald wetland: a pooled revealed/contingent behaviour application of the travel cost method. J Environ Planning Manage 54(2):211–226. https://doi.org/10.1080/09640568.2010.505827

Haab TC, McConnell KE (2002) Valuing Environmental and Natural Resources: The Econometrics of Non-Market Valuation. Edward Elgar Publishing, Northampton

Hanson TR, Hatch LU, Clonts HC (2002) Reservoir water level impacts on recreation, property and nonuser values. J Am Water Resour A 38(4):1007-1018

Hoteling H (1947) The Economics of Public Recreation Retrieved from

Hutt CP, Hunt KM, Steffan SF, Grado SC, Miranda LE (2013) Economic values and regional economic impacts of recreational fisheries in Mississippi reservoirs. North Am J Fish Manag 33:44–55

Jakus PM, Dowell P, Murray MN (2000) The Effect of Fluctuating Water Levels on Reservoir Fishing. J Agric Resour Econ 25(2) 520–532. Retrieved from http://www.jstor.org/stable/40987074

Khand K, Taghvaeian S, Ajaz A (2017) Drought and its impact on agricultural water resources in Oklahoma.

Lankia T, Neuvonen M, Pouta E (2019) Effects of water quality changes on the recreation benefits of swimming in Finland: Combined travel cost and contingent behavior model. Water Resources and Economics 25:2–12. https://doi.org/10.1016/j.wre.2017.10.002

Layden L (2013) Canton businesses on the brink months after Oklahoma City water withdrawal. https://stateimpact.npr.org/oklahoma/2013/11/07/cantonbusinessowners-on-the-brink-months-after-oklahoma-city-water-withdrawl/

Loomis J, Walsh RG (1997) Recreation economic decisions; comparing benefits and costs. Venture Publishing Inc, State College, Pennsylvania

Martínez-Espiñeira R, Amoako-Tuffour J (2008) Recreation demand analysis under truncation, overdispersion, and endogenous stratification: An application to Gros Morne National Park. J Environ Manage 88(4): 1320-1332

McConnell KE (1992) On-Site Time in the Demand for Recreation. Am J Agr Econ 74(4):918–925. https://doi.org/10.2307/1243189

Miranda LE, Meals KO (2013) Water levels shape fishing participation in flood-control reservoirs. Lake Reserv Manag 29(1):82–86. https://doi.org/10.1080/10402381.2013.775200

Ojumu O, Hite D, Fields D (2009) Estimating demand for recreational fishing in Alabama using travel cost model. In.

Parsons GR (2003) The Travel Cost Model. In: Champ PA, Boyle KJ, Brown TC (eds) A Primer on Nonmarket Valuation. Springer, Netherlands, Dordrecht, pp 269–329

Pueyo-Ros J, Garcia X, Ribas A, Fraguell RM (2018) Ecological Restoration of a Coastal Wetland at a Mass Tourism Destination. Will the Recreational Value Increase or Decrease? Ecol Econ 148:1–14. https://doi.org/10.1016/j.ecolecon.2018.02.002

Rightnar J, Dinar A (2020) The Welfare Implications of Bankruptcy Allocation of the Colorado River Water: The Case of the Salton Sea Region. Water Resour Manage 34:2353–2370

Rosenberger RS. Loomis JB (2003) Benefit transfer. In A primer on nonmarket valuation 445–482. Springer

Sardana K, Bergstrom J, Bowker JM. (2016) Valuing setting-based recreation for selected visitors to national forests in the southern United States. J Environ Manage 183: 972-979

Shaw D (1988) On-site samples' regression: Problems of non-negative integers, truncation, and endogenous stratification. J Econ 37(2): 211-223

Snellings P. (2015) Economic value of the tournament black bass fishery on Lake Guntersville, Alabama. [master's thesis]. [Auburn (AL)]: Auburn University

Vaske JJ (2008) Survey Research and Analysis: Applications in Parks. Pa Venture Publishing, Recreation and Human Dimensions State College

Ward FA, Roach BA, Henderson JE (1996) The Economic Value of Water in Recreation: Evidence from the California Drought. Water Resour Res 32(4):1075–1081. https://doi.org/10.1029/96WR00076

Yan D, Yao M, Ludwig F, Kabat P, Huang HQ, Hutjes RW, Werners SE (2018) Exploring future water shortage for large river basins under different water allocation strategies. Water Resour Manage 32(9):3071–3086

Yen ST, Adamowicz WL (1993) Statistical Properties of Welfare Measures from Count-Data Models of Recreation Demand. Appl Econ Perspect Policy 15(2):203–215. https://doi.org/10.2307/1349443

Zubaidi SL, Ortega-Martorell S, Kot P, Alkhaddar RM, Abdellatif M, Gharghan SK, Hashim K (2020) A method for predicting long-term municipal water demands under climate change. Water Resour Manage 34(3):1265–1279
Funding
This work was supported by the Sports Fish Restoration Program at the Oklahoma Department of Wildlife Conservation (F18AF00045).
Ethics declarations
Ethical Approval
The study protocols associated with this research were approved by Oklahoma State University's Institutional Review Board for human subject research (Approval #: AG-18–25).
Consent to Participate
Researchers obtained consent from human subjects surveyed in this research to participate in the study.
Consent to Publish
Authors have consent from the relevant institutions to publish the findings.
Competing Interest
Authors declare no conflict of interest or competing interest.
Additional information
Publisher's Note
Springer Nature remains neutral with regard to jurisdictional claims in published maps and institutional affiliations.
About this article
Cite this article
Darby, Z., Poudyal, N.C., Frakes, A. et al. Economic Analysis of Recreation Access at a Lake Facing Water Crisis due to Municipal Water Demand. Water Resour Manage 35, 2909–2920 (2021). https://doi.org/10.1007/s11269-021-02876-6
Received:

Accepted:

Published:

Issue Date:
Keywords
Travel Cost Model

Nonmarket Valuation

Lake Levels

Recreation

Oklahoma

Drawdown

Drought