Abstract
Objectives
Perform an assessment of the environmental and health impacts of the Aswan High Dam (AHD) after nearly 50 years of operation. This paper describes the effect the AHD had on (1) the prevalence and incidence of schistosomiasis in Egypt, (2) sedimentation in the reservoir formed by the AHD (Lake Nasser in Egypt and Lake Nubia in North Sudan), (3) soil water logging and subsequent soil salinization in the Nile Delta (4) coastal retreat along the Egyptian Mediterranean Sea.
Results
• Schistosomiasis has decreased in Egypt since the AHD.
• Agricultural fields in the Nile Valley and Delta tend to waterlogged and since the water is not flushed out annually, the soils are saltier and so less fertile. However, the AHD affords multi-cropping during the year and Egyptian farmers have adopted better seeds and harvesting methods. Overall, agricultural production in Egypt has increased.
• Coastal erosion is severe in some areas, especially at the Rosetta and Damietta promontories. Efforts to stop the overall coastline retreat have been largely unsuccessful. Other areas of the Egyptian Mediterranean coastline are stable or have accreted.
• Reservoir-induced seismicity is not an issue.
• Deterioration of low-lying ancient Egyptian monuments due to seepage water from irrigation is a problem.
Access options
Buy single article
Instant access to the full article PDF.
US$ 39.95
Tax calculation will be finalised during checkout.
Subscribe to journal
Immediate online access to all issues from 2019. Subscription will auto renew annually.
US$ 79
Tax calculation will be finalised during checkout.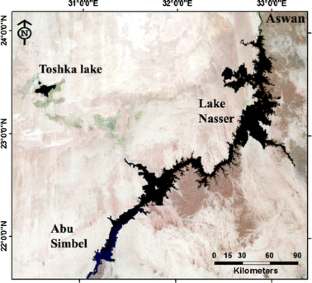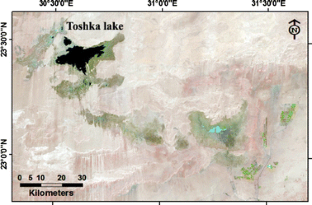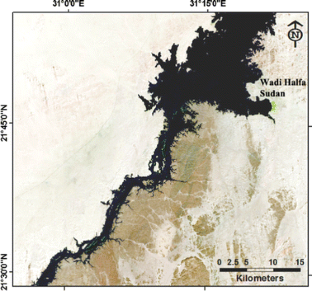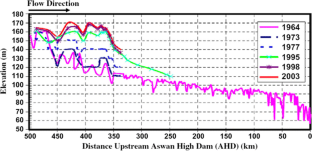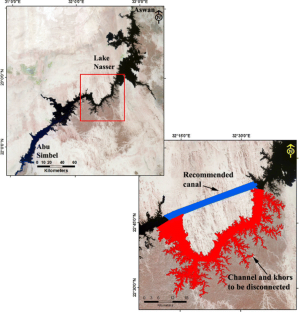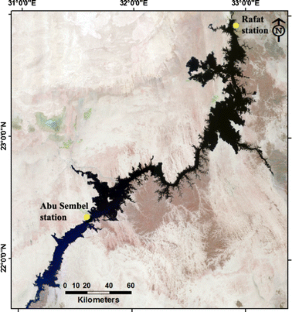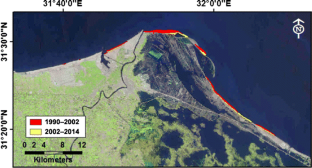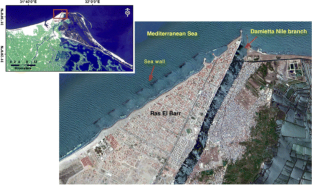 References
Abu-Zeid M (1987) Environmental impact assessment for the Aswan High Dam. Nat Resour Environ Ser

Baralat R (2013) Epidemiology of Schistosomiasis in Egypt: travel through time: review. J Adv Res 4(5):425–432

De Wolfe-Miller F, Hussein, Mancy K, Hilbert M (1978) Impacts of the Aswan High Dam on the prevalence of schistosomiasis in Egypt. In: Proceedings of the Environmental Effects of Hydraulic Engineering Works, p 459–468

El Alamy M, Cline B (1977) Prevalence and intensity of Schistosoma Haematobium and S. mansoni infection in Qalyub, Egypt. AmJTrop Med Hyg 26(3):470–472

Elba E, Farghaly D, Urban B (2014) Modeling high Aswan Dam reservoir morphology using remote sensing to reduce evaporation. Int J Geosci 5:156–169

Farvar M, Milton J (eds) 1972 The careless technology: ecology and international development. In: Proceedings, Conference on Ecological Aspects of International Development. Natural History Press, Garden City, NY, pp 456–472

Kalifa E, Redy R, Alhayawei S (2012) Estimation of evaporation losses from Lake Nasser: neural network based modeling versus multivariate linear regression. J Appl Sci Res 8(5):2785–2799

Malek E (1975) Effect of the Aswan High Dam on prevalence of schistosomiasis in Egypt. Trop Geogr Med 27(4):359–364

Moustafa A (2013) Predicting deposition in the Aswan High Dam Reservoir using a 2-D model. Ain Shams Eng J Elsevier 4:143–153

Sadek M, Shahin M, Stigter C (1997) Evaporation from the reservoir of the High Aswan Dam, Egypt: a new comparison of relevant methods with limited data. Theor Appl Climatol 56(1–2):57–66

Smith S (1986) General impacts of the Aswan High Dam. J Water Resour Plan Manag 112:551–562

Smith S (1990) A revised estimate of the life span of Lake Nasser. J Env Geol Water Resour 15:123–129

Smith S, Abdel-Kader A (1988) Coastal erosion along the Egyptian Delta. J Coast Res 4:245–255

Sterling C (1971a) The Aswan Disaster. National Parks and Conservation Magazine May 1971. p 10

Sterling C (1971b) Headaches spill over Aswan Dam. Washington Post, April 4, 1971

Sterling C (1971c) Aswan Dam looses a flood of problems. Life Magazine, March 5, 1971

Sterling C (1972) The Aswan disaster. In: Giddens J, Monroe M (eds) Our chemical environment. Canfield Press, San Francisco, pp 278–297
About this article
Cite this article
Abd-El Monsef, H., Smith, S.E. & Darwish, K. Impacts of the Aswan High Dam After 50 Years. Water Resour Manage 29, 1873–1885 (2015). https://doi.org/10.1007/s11269-015-0916-z
Received:

Accepted:

Published:

Issue Date:
Keywords
Aswan High Dam

Egypt

Nile

Environmental impact