Abstract
Understanding the uncertainty of climate models in space and time is necessary to help water resources managers and hydrologists in the selection of appropriate model for a specific application. In this paper, we use three separate methods to evaluate and compare the utility of 14 climate models for seven basins with area range of 2,656–26,355 km2 on the South Korean Peninsula. On the one hand, the method of probabilistic uncertainty analysis is used to evaluate the capability of the studied General Circulation Models (GCMs) in recognizing the extreme events. On the other hand, we use two statistical tests (correlation coefficient and root mean square error) to examine the capability of the GCMs in simulating quantitatively each event. The results show that, for the first method, the performance of climate model varies depending on the number of climate model nodes used for a specific application of given basin, especially for monthly time scale. In addition, we find that, there are several GCMs showing good results for the probabilistic uncertainty test but poor results for the statistical test and conversely. Therefore, climate models should be evaluated for specific applications and specific regions. The results indicated quite clearly that, it is not easy to select an optimal climate model which can satisfy both applications using precipitation and temperature projections. However, the results of this study suggest that, there are several GCMs which are more useful than the others for general hydrological application in South Korean peninsula.
Access options
Buy single article
Instant access to the full article PDF.
USD 39.95
Price includes VAT (USA)
Tax calculation will be finalised during checkout.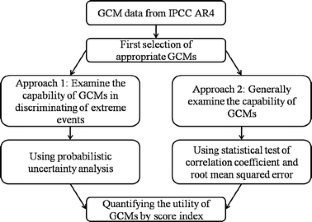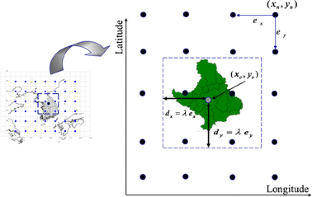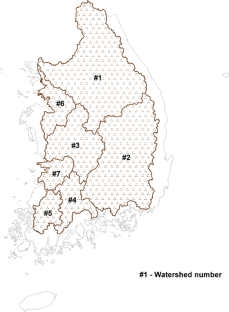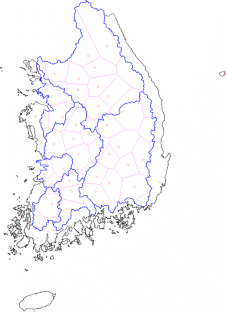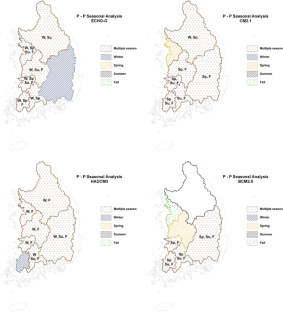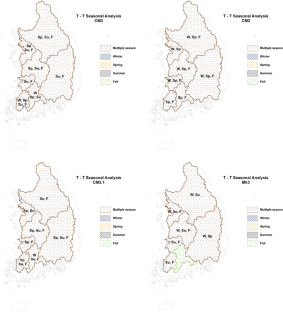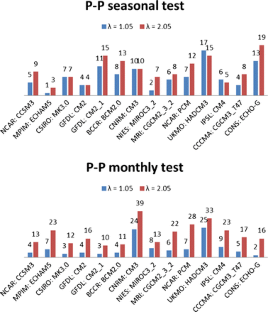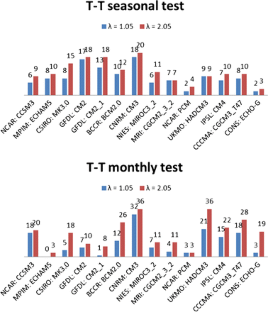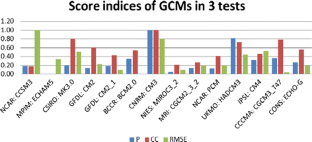 References
Bae D-H, Georgakakos KP, Kim S (2007) Screening the utility of climate information for watershed applications in Korea. J Hydrol 336:38–47

Bae D-H, Jung I-W, Chang H-J (2008) Potential changes in Korean water resources estimated by high-resolution climate simulation. Clim Res 35:213–226

Bekele EG, Knapp HV (2010) Watershed modeling to assessing impacts of potential climate change on water supply availability. Water Resour Manag 24:3299–3320

Braconnot P, Harrison S, Kageyama M, Bartlein P, Masson-Delmotte V, Abe-Ouchi A et al (2012) Evaluation of climate models using palaeoclimatic data. Nat Clim Chang 2:417–424

Chen S-C (2002) Model mismatch between global and regional simulations. Geophys Res Lett 29(5):41–44

Fischer E, Schär C (2010) Consistent geographical patterns of changes in high-impact European heatwaves. Nat Geosci 3:398–403

Georgakakos KP (2003) Probabilistic climate-model diagnostics for hydrologic and water resources impact studies. J Hydrometeorol 4:92–105

Georgakakos AP, Graham NE (1998) Assessment of benefits of climate forecasts for reservoir management in the GCIP region. GEWEX News 8(3):5–7

Georgakakos KP, Graham NE, Georgakakos AP (2000) Can forecasts accrue benefits for reservoir management? The Folsom Lake Study. Climate Rep 1(4):7–10

Georgakakos KP, Bae D-H, Jeong C-S (2005) Utility of ten-day climate model ensemble simulations for water resources planning and management of Korean watersheds. Water Resour Manag 19:849–872

Hind A, Moberg A, Sundberg R (2012) Statistical framework for evaluation of climate model simulations by use of climate proxy data from the last millennium — Part 2: a pseudo-proxy study addressing the amplitude of solar forcing. Clim Past 8:1355–1365

Hulme M (1995) Estimating global changes in precipitation. Weather 50:34–42

Irving B, Perkins S, Brown J, Gupta E, Moise A, Murphy B et al (2011) Evaluating global climate models for the Pacific island region. Clim Res 49:169–187

Jeong C-S, Heo J-H, Bae D-H, Georgakakos KP (2005) Utility of high-resolution climatemodel simulations for water resources prediction over the Korean peninsula: a sensitivity study. Hydrol Sci J 50(1):139–154

Kharin VV, Zwiers FW (2000) Changes in the extremes in an ensemble of transient climate simulations with a coupled atmosphere–ocean GCM. J Climate 13:3760–3788

Klocke D, Pincus R, Quaas J (2011) On constrainingestimates of climate sensitivity with present-day observations through model weighting. J Climate 24:6092–6099

Krol MS, Vries MJ, Oel PR, Araujo JC (2011) Sustainability of small reservoirs and large scale water availability under current conditions and climate change. Water Resour Manag 25(12):3017–3026

Mason SJ, Goddard L, Graham NE, Yulaeva E, Sun L, Arkin PA (1999) The IRI seasonal climate prediction system and the 1997/98 El Nino event. Bull Am Meteorol Soc 80:1853–1873

McCollum JR, Krajewski WF (1998) Uncertainty of monthly rainfall estimates from rain gauges in the Global Precipitation Climatology Project. Water Resour Res 34:2647–2654

Murphy J (1999) An evaluation of statistical and dynamical techniques for downscaling local climate. J Climate 12:2256–2284

Perkins S, Pitman A, Sisson S (2012) Systematic differences in future 20 year temperature extremes in AR4 model projections over Australia as a function of model skill. Int J Climatol

Räisänen J, Ruokolainen L, Ylhäisi J (2010) Weighting of model results for improving best estimates of climate change. Clim Dyn 35:407–422

Schaller N, Mahlstein I, Cermak J, Knutti R (2011) Analyzing precipitation projections: a comparison of different approaches to climate model evaluation. J Geophys Res D10118

Veijalainen N, Dubrovin T, Marttunen M, Vehviläinen B (2010) Climate change impacts on water resources and lake regulation in the Vuoksi watershed in Finland. Water Resour Manag 24(13):3437–3459

von Lany PH, Choudhury F, Hepworth N, Akande K (2013) Applying optimisation and uncertainty analysis to help develop an integrated water resources plan for south east England. Water Resour Manage 27:1111–1122

Wade SD, Rance J, Reynard N (2013) The UK climate change risk assessment 2012: assessing the impacts on water resources to inform policy makers. Water Resour Manage 27:1085–1109

Wang XL, Zwiers FW (1999) Interannual variability of precipitation in an ensemble of AMIP climate simulations conducted with the CCC GCM2. J Climate 12:1322–1335

Xu C (1999) Climate change and hydrologic models. A review of existing gaps and recent research developments. Water Resour Manag 13(5):369–382
Acknowledgments
This study was supported by the Construction Technology Innovation Program (09-Tech-Innovation -C01) through the Climate Change Assessment and Projection for Hydrology (CCAPH-K) under Korea Institute of Construction & Transportation Technology Evaluation and Planning (KICTEP) of Ministry of Land, Transport and Maritime Affairs (MLTM) and also was supported by the National Research Foundation of Korea (NRF) grant funded by the Korea government (MEST) (No. 2011-0030839). And we thank Moon Hwan Lee and Sang Hun Lee for their help with data analyses of this study. We would like to thank three anonymous referees for their thorough reviews and insightful comments, which have led to considerable improvements in this work.
About this article
Cite this article
Le, T., Bae, DH. Evaluating the Utility of IPCC AR4 GCMs for Hydrological Application in South Korea. Water Resour Manage 27, 3227–3246 (2013). https://doi.org/10.1007/s11269-013-0338-8
Received:

Accepted:

Published:

Issue Date:
Keywords
Extreme events

Correlation coefficient

Root mean square error

Comparisons

Overall effectiveness