Abstract
South Africa's Succulent Karoo is home to unmatched numbers of dryland plant species. Unfortunately, decades of overstocking these rangelands with small livestock and historical ploughing for fodder have led to extensive degradation. Some areas are severely degraded, negatively affecting both agricultural livestock productivity and ecosystem health. Land degradation reduces land use options and leaves land users, and the ecosystems on which they depend, more vulnerable to environmental and economic stressors. Ecological restoration is promoted as an effective and cost-efficient option for building the resilience of local and regional ecosystems. However, dryland restoration confronts many environmental challenges that have limited its success to date. Here, we present the results of a local-scale participatory restoration trial and an assessment of the costs of regional-scale ecological restoration in the Nama Khoi area in Namaqualand, South Africa. In combination, these analyses are useful for identifying opportunities and barriers for the improved efficiency and effectiveness of dryland restoration. In Namaqualand, we find that ecological restoration is difficult and expensive. The expected impacts of climate change will only exacerbate these challenges. However, we argue that a holistic suite of land management actions that include sound management, the prevention of further degradation, and prudent investments in restoration even where costs are high is likely to be the only real option for sustaining land-based livelihoods in this region over the longer term.
Access options
Buy single article
Instant access to the full article PDF.
USD 39.95
Price excludes VAT (USA)
Tax calculation will be finalised during checkout.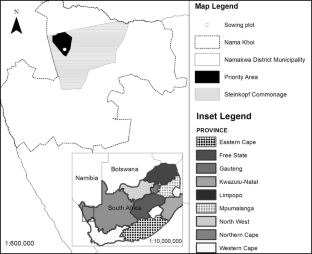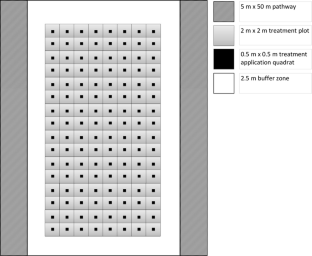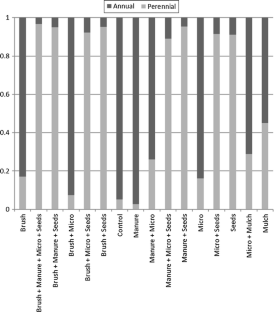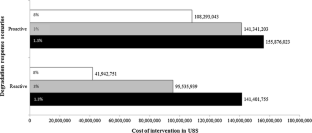 Notes
Data provided by the Department of Agriculture, Forestry, and Fisheries.

Data provided by the Department of Agriculture, Forestry, and Fisheries.
References
Araya YN, Schmiedel U, von Witt C (2009) Linking 'citizen scientists' to professionals in ecological research, examples from Namibia and South Africa. Conserv Evid 6:11–17

Archer E, Oettle N, Louw RM, Tadross M (2008) Farming on the edge in arid western South Africa: climate change and agriculture in marginal environments. Geography 93(2):98–107

Beukes PC, Cowling RM, Higgins SI (2002) An ecological economic simulation model of a non-selective grazing system in the Nama Karoo, South Africa. Ecol Econ 42:221–242

Blignaut J, Esler KJ, de Wit MP, Le Maitre D, Milton SJ, Aronson J (2013) Establishing the links between economic development and the restoration of natural capital. Curr Opin Environ Sust 5:94–101

Blood JR (2006) Monitoring rehabilitation success on Namakwa Sands Heavy Minerals mining operations, Namaqualand, South Africa. Dissertation, University of Stellenbosch

Carrick PJ, Kruger R (2007) Restoring degraded landscapes in lowland Namaqualand: lessons from the mining experience and from regional ecological dynamics. J Arid Environ 70(4):767–781

Carrick PJ, Erickson TE, Becker CH, Mayence CE, Bourne AR (2015) Comparing ecological restoration in South Africa and Western Australia: the benefits of a travelling workshop. Ecol Manag Restor 16(2):86–94

Coetzee K, Stroebel W (2011) Practical soil erosion control and veld rehabilitation in the Little Karoo. Ostrich Industry Business Chamber, South Africa

Costanza R, D'Arge R, de Groot R, Farber S, Grasso M, Hannon B et al (1997) The value of the world's ecosystem services and natural capital. Nature 387(6630):253–260

Cowling RM, Richardson DM, Pierce SM (1997) Vegetation of Southern Africa. Cambridge University Press, Cambridge

De Abreu P (2011) The effect of rehabilitation on ecosystem services in the semi-arid Succulent Karoo lowlands of the Little Karoo, South Africa. Dissertation, University of Cape Town

De Lange AO (1994) Communal farming in arid regions. Karoo Agric 6(1):12–16

De Malach N, Kigel J, Voet H, Ungar E (2014) Are semi-arid shrubs resilient to drought and grazing? Differences and similarities among species and habitats in a long-term study. J Arid Environ 102:1–8

Dean WRJ, McDonald IAW (1994) Historical changes in stocking rates of domestic livestock as a measure of semi arid and arid rangeland degradation in the Cape Province, South Africa. J Arid Environ 26(3):281–298

Desmet P (2007) Namaqualand—a brief overview of the physical and floristic environment. J Arid Environ 70(4):570–587

Desmet P, Marsh A (2008) Namakwa District Biodiversity Sector Plan. South African National Botany Institute (SANBI). http://bgis.sanbi.org/namakwa/project. Accessed 24 April 2013

Du Toit PCV (1996) Development of a model to estimate grazing index values for Karoo plants and species. Dissertation, University of Pretoria

Ellis JE (1994) Climate variability and complex ecosystem dynamics: implications for pastoral development. In: Scoones I (ed) Living with uncertainty. New directions in pastoral development in Africa. Intermediate Technology Publications, London

Erickson TE (2015) Seed dormancy and germination traits of 89 arid zone species targeted for mine-site restoration in the Pilbara region of Western Australia. Dissertation, University of Western Australia

Erickson TE, Barrett R, Merritt D, Dixon K (2016) Pilbara seed atlas and field guide: plant restoration in Australia's arid northwest. CSIRO Publishing, Western Australia

Esler KJ, Phillips N (1994) Experimental effects of water-stress on semiarid karoo seedlings: implications for field seedling survivorship. J Arid Environ 26:325–337

Foster ID, Rowntree KM, Boardman J, Mighall TM (2012) Changing sediment yield and sediment dynamics in the Karoo Uplands, South Africa: post-european impacts. Land Degrad Dev 23(6):508–522

Fourcade M (2011) Cents and sensibility: economic valuation and the nature of "nature". Am J Sociol 116(6):1721–1777

Goddard R, Colloff MJ, Wise RM, Ware D, Dunlop M (2016) Values, rules and knowledge: adaptation as change in the decision context. Environ Sci Policy 57:60–69

Hanke W, Gröngröft A, Jürgens N, Schmiedel U (2011) Rehabilitation of arid rangelands: intensifying water pulses from low-intensity winter rainfall. J Arid Environ 75:185–193

Herling MC, Cupido CF, O'Farrell PJ, Du Plessis L (2009) The financial costs of ecologically not sustainable farming practices in a semiarid system. Restor Ecol 17(6):827–836

Hobbs RJ, Higgs ES, Hall C (2013) Novel ecosystems: intervening in the new ecological world order. Wiley-Blackwell, West Sussex

Hobson FO (1984) Understanding defoliation—essential for sound veld management. Karoo regional newsletter, spring. Dept Agric and Water Supply 19–20

Hoffman MT, Ashwell A (2001) Nature divided: land degradation in South Africa. University of Cape Town Press, Cape Town

Hoffman MT, Rohde R (2007) From pastoralism to tourism: the historical impact of changing land use practices in Namaqualand. J Arid Environ 70(4):641–658

Hulvey KB, Standish RJ, Hallett LM, Starzomski BM, Murphy SD, Nelson CR, Gardener MR, Kennedy PL, Seastedt TR, Suding KN (2013) In: Hobbs RJ, Higgs ES, Hall C (eds) Novel ecosystems: intervening in the new ecological world order. Wiley-Blackwell, West Sussex, pp 157–171

Kent M, Coker P (1992) Vegetation description and analysis. Wiley, West Sussex, pp 96–97

Klug JR, van Heerden JM, Lishman AW (1999) Fodder production planning and livestock production systems. In: Tainton NM (ed) Veld management in South Africa. University of Natal Press, Pietermaritzburg, pp 389–411

Le Maitre DC, O'Farrell P, Milton SJ, Atkinson D, Lange WD, Egoh B, Reyers B, Colvin C, Maherry A, Blignaut JN (2009) Assessment and evaluation of ecosystem services in the Succulent Karoo Biome. Report prepared for the Succulent Karoo Ecosystem Programme (SKEP) Coordination Unit, Report number CSIR/NRE/ECO/ER/2009/0043/B. Natural Resources and the Environment, CSIR, Stellenbosch

Le Roux A, Kyriacou XL, Orshan G (1984) The pheno-morphology of selected plants in mediterranean-type ecosystems of South Africa. B Soc Bot Fr-Actual 131(2–4):441–450

Madsen MD, Davies KW, Williams CJ, Svejcar TJ (2012) Agglomerating seeds to enhance native seedling emergence and growth. J App Ecol 49:431–438

Merrit DJ, Dixon KW (2011) Restoration seed banks—a matter of scale. Science 332:424–425

Milton SJ (2001) Rethinking ecological rehabilitation in arid and winter rainfall regions of southern Africa. S Afr J Sci 97:47–48

Milton SJ, Dean WRJ (1995) South Africa's arid and semi-arid rangelands: why are they changing and can they be restored? Environ Monit Assess 37:245–264

Milton SJ, Dean WRJ (2015) Repairing compound damage in arid ecosystems–challenges and controversies. Transact R Soc S Afr 70(2):127–133

Milton SJ, Dean WRJ, du Plessis MA, Siegfried WR (1994) A conceptual model of arid rangeland degradation. The escalating cost of declining productivity. Bioscience 44:70–76

Milton SJ, Dean WRJ, Richard DM (2003) Economic incentives for restoring natural capital: trends in southern African rangelands. Front Ecol Environ 1:244–254

Milton-Dean S (2010) Feasibility and benefits of veld rehabilitation following control of invasive Prosopis in the Calvinia area. Working for Water: Namakwa-District Municipality. http://www.renu-karoo.co.za. Accessed 23 April 2013

Mucina L, Rutherford MC (eds) (2006) The vegetation of South Africa, Lesotho, and Swaziland. Strelitzia 19. South African national biodiversity institute, Pretoria

Mugido W (2011) A financial cost-benefit analysis of the implementation of a small-camp system in ostrich farming to allow veld restoration. Dissertation, Stellenbosch University

Mullins D, Mosaka DD, Green AB, Downing R, Mapekula PG (2007) A manual for cost benefit analysis in South Africa with specific reference to water resource development. Water Research Commission, Report No. TT 305.07, 2nd edn. Conningarth Economists, South Africa

Myers N, Mittermeier RA, Mittermeier CG, da Fonseca GAB, Kent J (2000) Biodiversity hotspots for conservation priorities. Nature 403:853–858

NDM (Namakwa District Municipality) (2012) Annual report 2011/2012. http://www.namakwa-dm.gov.za. Accessed 23 April 2013

O'Connor TG (1991) Local extinction in perennial grasslands: a life-history approach. Am Nat 137:753–773

O'Connor TG, Roux PW (1995) Vegetation changes (1949–71) in a semi-arid, grassy dwarf shrubland in the Karoo, South Africa: influence of rainfall variability and grazing by sheep. J Appl Ecol 32:612–626

Pauw MJ (2011) Monitoring Ecological Rehabilitation on a Coastal Mineral Sands Mine in Namaqualand, South Africa. Dissertation, University of Stellenbosch

Roberts D, Boon R, Diederichs N, Douwes E, Govender N, Mcinnes A, Mclean C, O'Donoghue S, Spires M (2012) Exploring ecosystem-based adaptation in Durban, South Africa: "learning-by-doing" at the local government coal face. Environ Urban 24:167–195

Roux PW, Opperman DPJ (1986) Soil erosion. In: Cowling RM, Roux PW, Pieterse AJH (eds) The Karoo Biome: a preliminary synthesis. Part I—Physical environment. South African National Scientific Programmes Report 124:92–111

R Development Core Team (2015) R: a language and environment for statistical computing. R Foundation for Statistical Computing, Vienna. Retrieved from http://www.R-project.org/. Accessed 15 May 2016

Sampson CG (1986) Veld damage in the Karoo caused by its pretrekboer inhabitants: preliminary observations in the Seacow Valley. Naturalist 30:37–42

Samuels MI, Cupido C, Swarts MB, Palmer AR, Paulse JW (2015) Feeding ecology of four livestock species under different management in a semi-arid pastoral system in South Africa. Afr J Range Sci 33(1):1–9

Simons L (2005) Rehabilitation as a method of understanding vegetation change in Paulshoek, Namaqualand. Dissertation, University of the Western Cape

Sloan S, Jenkins CN, Joppa LN, Gaveau DLA, Laurance WF (2014) Remaining natural vegetation in the global biodiversity hotspots. Biol Conserv 177:12–24

Smith AB (1994) Hunters and herders in the Karoo landscape. In: Dean WRJ, Milton SJ (eds) The Karoo: ecological patterns and processes. Cambridge University Press, Cambridge

Snyman HA (2003) Revegetation of bare patches in a semi-arid rangeland of South Africa: an evaluation of various techniques. J Arid Environ 55:417–432

Stern N (2006) The economics of climate change—The Stern review. Cambridge University Press, Cambridge

Suding KN, Gross KL, Houseman GR (2004) Alternative states and positive feedbacks in restoration ecology. Trends Ecol Evol 19:46–53

Tadross M, Davis C, Engelbrecht F, Joubert A, Archer van Garderen E (2011) Regional scenarios of future climate change over southern Africa. In: Davis C (ed) Climate risk and vulnerability: a handbook for Southern Africa. CSIR, Pretoria

TEEB (2010) Mainstreaming the economics of nature: a synthesis of the approach, conclusions and recommendations of TEEB. United Nations Environment Programme. Progress Press, Malta

Thompson M, Vlok J, Rouget M, Hoffman MT, Balmford A, Cowling RM (2009) Mapping grazing-induced degradation in a semi-arid environment: a rapid and cost-effective approach for assessment and monitoring. Environ Manag 43:585–596

Tinley K, Pringle H (2014) Rangeland rehydration 1: field guide. Printline Graphics, Western Australia

Turner SR, Steadman KJ, Vlahos S, Koch JM, Dixon KW (2013) Seed treatment optimizes benefits of seed bank storage for restoration-ready seeds: the feasibility of prestorage dormancy alleviation for mine-site revegetation. Restor Ecol 21:186–192

Turpie JK, Marais C, Blignaut JN (2008) The working for water programme: evolution of a payments for ecosystem services mechanism that addresses both poverty and ecosystem service delivery in South Africa. Ecol Econ 65:788–798

Van der Merwe FJ, Smith WA (1991) Dierevoeding. Printomatic, Long Street, Cape Town, South Africa

Van der Merwe H, Van Rooyen MW (2011) Life form and species diversity on abandoned croplands, Roggeveld, South Africa. Afr J Range Sci 28(2):99–110

Vetter S (2003) What are the costs of land degradation to communal livestock farmers in South Africa? The case of the Herschel district, Eastern Cape. Dissertation, University of Cape Town

Vetter S (2009) Drought, change and resilience in South Africa's arid and semi-arid rangelands. S Afr J Sci 105(1–2):29–33

Vorster M (1982) The development of the ecological index method for assessing veld condition in the Karoo. Proc Grassl Soc Southern Africa 17:84–89

Webley L (1986) Pastoralist ethnoarchaeology in Namaqualand. S Afr Archaeol Soc 5:57–61

Westoby M, Walker B, Noy-Meir I (1989) Opportunistic management for rangelands not at equilibrium. J Range Manag 42:266–274

Wiegand T, Milton SJ, Esler KJ, Midgley GF (2000) Live fast, die young: estimating size-age relations and mortality pattern of shrubs species in the semi-arid Karoo, South Africa. Plant Ecol 150:115–131

Wise RM, Fazey I, Stafford Smith M, Park SE, Eakin HC, Archer van Garderen ERM, Campbell B (2014) Reconceptualising adaptation to climate change as part of pathways of change and response. Global Environ Chang 28:325–336
Acknowledgments
This research was undertaken as part of the International Climate Initiative. All work undertaken was funded by the German Federal Ministry for the Environment, Nature Conservation and Nuclear Safety, which supports this initiative on the basis of a decision adopted by the German Bundestag. The authors thank Nkosinathi Nama for invaluable field support, as well as the farmers of Steinkopf iKosis Ward and the municipal officials of the Nama Khoi Local Municipality for their time, information, and access to land. We thank Dr. Nalini Rao for her early work on the economic analysis, Dr. Heidi Hawkins and Dr. Peter Carrick for their input into the restoration trial study design and analysis, Dr. Todd Erickson for his assistance with the data presentation, our many partner organisations for access to their records, and two anonymous reviewers for their very constructive feedback which has contributed to a greatly improved manuscript. The guest editorial team for this special issue also provided very valuable feedback and guidance.
Additional information
Communicated by Dr. Olga Kildisheva, Dr. Lauren Svejcar and Dr. Erik Hamerlynck.
About this article
Cite this article
Bourne, A., Muller, H., de Villiers, A. et al. Assessing the efficiency and effectiveness of rangeland restoration in Namaqualand, South Africa. Plant Ecol 218, 7–22 (2017). https://doi.org/10.1007/s11258-016-0644-3
Received:

Accepted:

Published:

Issue Date:

DOI: https://doi.org/10.1007/s11258-016-0644-3
Keywords