Abstract
Guided by the "constructivism in practice" dilemmas framework developed by Windschitl (Rev Educ Res 72(2):131–175, 2002) we investigated the conceptual, pedagogical, cultural, and political barriers that 24 K-12 mathematics teachers working in a high-poverty urban school district in Texas encountered when trying to implement student-centered teaching practices learned through a rigorous professional development program. Themes that emerged from this qualitative analysis included barriers concerning lack of awareness of constructivist theory, difficulties facilitating student-centered activities in the classroom, poverty, lack of instructional autonomy, and high-stakes testing. Identifying a wide breadth of barriers to student-centered teaching may inform teacher educators and school administrators working in urban contexts in developing strategies to overcome these obstacles.
Access options
Buy single article
Instant access to the full article PDF.
US$ 39.95
Tax calculation will be finalised during checkout.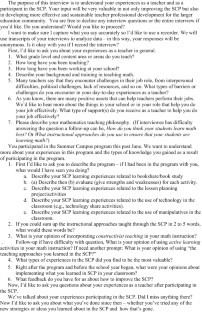 References
Andersen, I. G., & Andersen, S. C. (2017). Student-centered instruction and academic achievement: Linking mechanisms of educational inequality to schools' instructional strategy. British Journal of Sociology of Education, 38(4), 533–550.

Au, W. (2011). Teaching under the new Taylorism: High-stakes testing and the standardization of the 21st century curriculum. Journal of Curriculum Studies, 43(1), 25–45.

Baker, A., & Baker, J. (2006). Natural math strategies. Melbourne: Blake Education.

Ball, D. (1993). With an eye on the mathematical horizon: Dilemmas of teaching elementary school mathematics. Elementary School Journal, 93(4), 373–397.

Berry, R. Q., Bol, L., & McKinney, S. E. (2009). Addressing the principles for school mathematics: A case study of elementary teachers' pedagogy and practices in an urban high-poverty school. International Electronic Journal of Mathematics Education, 4(1), 1–22.

Crocco, M. S., & Costigan, A. T. (2007). The narrowing of curriculum and pedagogy in the age of accountability urban educators speak out. Urban Education, 42(6), 512–535.

Francis, D. I. C. (2015). Dispelling the notion of inconsistencies in teachers' mathematics beliefs and practices: A 3-year case study. Journal of Mathematics Teacher Education, 18(2), 173–201.

Franke, M. L., Carpenter, T., Levi, L., & Fennema, E. (2001). Capturing teachers' generative change: A follow-up study of professional development in mathematics. American Educational Research Journal, 38(3), 653–689.

Garet, M., Porter, A., Desimone, L., Birman, B., & Yoon, K. (2001). What makes professional development effective? Results from a national sample of teachers. American Educational Research Journal, 38(4), 915–945.

Gningue, S. M., Peach, R., & Schroder, B. (2013). Developing effective mathematics teaching: Assessing content and pedagogical knowledge, student-centered teaching, and student engagement. The Mathematics Enthusiast, 10(3), 621–646.

Goff, S., Madore, A., & Sanborn, R. (2012). Doing more with less? Looking beyond public schools: The impact of the 2011 Texas Public Education Legislative budget cuts on non-profit organizations. Texas: Children at Risk. Retrieved June, 2017, from http://childrenatrisk.org.

Hennessey, M. N., Higley, K., & Chesnut, S. R. (2012). Persuasive pedagogy: A new paradigm for mathematics education. Educational Psychology Review, 24(2), 187–204.

Jones, B. D., & Egley, R. J. (2004). Voices from the frontlines: Teachers' perceptions of high-stakes testing. Education Policy Analysis Archives, 12(39), 1–29.

Joyce, B., & Showers, B. (2002). Student achievement through staff development (3rd ed.). Alexandria: Association for Supervision and Curriculum Development.

Kelly, A. M., Gningue, S. M., & Qian, G. (2015). First-year urban mathematics and science middle school teachers: Classroom challenges and reflective solutions. Education and Urban Society, 47(2), 132–159.

Kim, J. S. (2005). The effects of a constructivist teaching approach on student academic achievement, self-concept, and learning strategies. Asia Pacific Education Review, 6(1), 7–19.

Ladson-Billings, G. (1995). Toward a theory of culturally relevant pedagogy. American Educational Research Journal, 32(3), 465–491.

Leonard, J., Brooks, W., Barnes-Johnson, J., & Berry, R. Q. (2010). The nuances and complexities of teaching mathematics for cultural relevance and social justice. Journal of Teacher Education, 61(3), 261–270.

Lesh, R., & Doerr, H. (Eds.). (2003). Beyond constructivism: A models & modeling perspective on mathematics teaching, learning, and problems solving. Hillsdale: Lawrence Erlbaum Associates.

Loucks-Horsley, S., Stiles, K. E., Mundry, S., Love, N., & Hewson, P. W. (2010). Designing professional development for teachers of science and mathematics (3rd ed.). Thousand Oaks: Corwin Press.

McKinney, S. E., Berry, R. Q., & Jackson, J. M. (2007). Preparing mathematics teachers for elementary high-poverty schools: Perceptions and suggestions from preservice teachers. Journal of Urban Learning, Teaching, and Research, 3, 89–110.

McKinney, S. E., Chappell, S., Berry, R. Q., & Hickman, B. T. (2009). An examination of the instructional practices of mathematics teachers in urban schools. Preventing School Failure, 53(4), 278–284.

McKinney, S. E., & Frazier, W. (2008). Embracing the principles and standards for school mathematics: An inquiry into the pedagogical and instructional practices of mathematics teachers in high-poverty middle schools. The Clearing House, 81, 201–210.

Milner, H. R., & Laughter, J. C. (2015). But good intentions are not enough: Preparing teachers to center race and poverty. The Urban Review, 47(2), 341–363.

National Council of Teachers of Mathematics. (2014). Principles to actions: Ensuring mathematical success for all. Reston: Author.

National Center for Education Statistics. (2018). Concentration of public school students eligible for free or reduced-price lunch. Retrieved August, 2018, from https://nces.ed.gov/programs/coe/indicator_clb.asp.

National Science Foundation. (2002). Professional development that supports school mathematics reform. In Foundations: A monograph for professionals in science, mathematics, and technology education (Volume 3). 1–130. Arlington, VA: Author. Retrieved June, 2017, from https://www.nsf.gov/pubs/2002/nsf02084/start.htm.

Oakes, J., Quartz, K. H., Ryan, S., & Lipton, M. (2000). Becoming good American schools: The struggle for civic virtue in education reform. The Phi Delta Kappan, 81(8), 568–575.

O'Shea, J., & Leavy, A. (2013). Teaching mathematical problem-solving from an emergent constructivist perspective: Experiences of Irish primary teachers. Journal of Mathematics Teacher Education, 16(4), 293–318.

Patton, M. Q. (2015). Qualitative research and evaluation methods (4th ed.). Thousand Oaks: Sage.

Pitsoe, V. J., & Maila, W. M. (2012). Towards constructivist teacher professional development. Journal of Social Sciences, 8(3), 318–324.

Popham, W. J. (2003). The seductive allure of data. Educational Leadership, 60(5), 48–51.

Rao, K., Slovin, H., Zenigami, F., & Black, R. (2017). Challenges and supports for struggling learners in a student-centered mathematics classroom. Investigations in Mathematics Learning, 9(2), 69–85.

Ross, A., & Willson, V. (2012). The effects of representations, constructivist approaches, and engagement on middle school students' algebraic procedure and conceptual understanding. School Science & Mathematics, 112(2), 117–128.

Schifter, D., & Simon, M. A. (1992). Assessing teachers' development of a constructivist view of mathematics learning. Teaching and Teacher Education, 8(2), 187–197.

Simon, N. S., & Johnson, S. M. (2015). Teacher turnover in high-poverty schools: What we know and can do. Teachers College Record, 117(3), 1–36.

Spillane, J. P., & Zeuli, J. S. (1999). Reform and teaching: Exploring patterns of practice in the context of national and state mathematics reforms. Educational Evaluation and Policy Analysis, 21(1), 1–27.

Star, J. R., & Hoffmann, A. J. (2005). Assessing the impact of standards-based curricula: Investigating students' epistemological conceptions of mathematics. Mathematics Educator, 15(2), 25–34.

Thompson P. W. (2013). Constructivism in mathematics education. In S. Lerman (Ed.) Encyclopedia of mathematics education (pp. 96–102), Berlin: Springer. Retrieved June, 2017, from http://cepa.info/2952.

Turner-Bisset, R. (1999). The knowledge bases of the expert teacher. British Educational Research Journal, 25(1), 39–55.

Ullucci, K., & Howard, T. (2015). Pathologizing the poor: Implications for preparing teachers to work in high-poverty schools. Urban Education, 50(2), 170–193.

Wilson, P., Sztajn, P., Edgington, C., & Confrey, J. (2014). Teachers' use of their mathematical knowledge for teaching in learning a math learning trajectory. Journal of Mathematics Teacher Education, 17(2), 149–175.

Windschitl, M. (2002). Framing constructivism in practice as the negotiation of dilemmas: An analysis of the conceptual, pedagogical, cultural, and political challenges facing teachers. Review of Educational Research, 72(2), 131–175.

Wolters, C. A., & Daugherty, S. G. (2007). Goal structures and teachers' sense of efficacy: Their relation and association to teaching experience and academic level. Journal of Educational Psychology, 99(1), 181–193.
Acknowledgements
This study is based, in part, on a project partially funded by Teacher Quality Grants Program at the Texas Higher Education Coordinating Board under Grant #531. The Teacher Quality Grants Program is supported through federal funds under NCLB Title II, Part A. We would like to thank Christopher Brehm, Seth Berggren, and Sherry Ning for their assistance in transcribing interviews.
About this article
Cite this article
Serrano Corkin, D., Coleman, S.L. & Ekmekci, A. Navigating the Challenges of Student-Centered Mathematics Teaching in an Urban Context. Urban Rev 51, 370–403 (2019). https://doi.org/10.1007/s11256-018-0485-6
Keywords
High-stakes tests

Mathematics teachers

Professional development

Constructivism

Poverty