Abstract
Purpose
Five-year kidney graft loss currently stands at about 30%. We evaluate the clinical utility of a blood test measuring donor-derived cell-free DNA that detects rejection earlier and, potentially, improves diagnostic and therapeutic accuracy.
Methods
In a randomized controlled experiment, we measured the clinical practice of 175 practicing nephrologists, both with and without the use of dd-cfDNA testing. Providers cared for six simulated post-renal transplant patient cases whose ages ranged from 30 to 75 years and were 3–24 months post-transplant with typical presentations.
Results
154 nephrologists completed two rounds of simulated cases. At baseline, the study arms performed similarly, demonstrating no significant differences either in primary diagnosis (p = 0.853), decisions to biopsy or refer to transplant center (p = 1.000), or therapeutic management (p = 0.488). After introduction of the dd-cfDNA test, intervention nephrologists were more likely to arrive at the diagnosis of rejection (OR 4.00, 95% CI 1.93–8.30), make a correct decision on biopsy/transplant center referral (OR 11.07, 95% CI 4.87–25.16), and properly adjust therapeutic management (OR 2.37, 95% CI 1.07–5.24).
Conclusion
A sample of nationally representative, practicing nephrologists given dd-cfDNA to evaluate post-transplant patients were more likely to correctly diagnose early and subclinical allograft rejection, to send for biopsy or refer to transplant center, and to appropriately change treatment than those nephrologists without dd-cfDNA access.
Access options
Buy single article
Instant access to the full article PDF.
USD 39.95
Price includes VAT (USA)
Tax calculation will be finalised during checkout.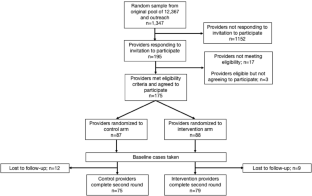 Abbreviations
CPV:

Clinical performance and value

dd-cfDNA:

Donor-derived cell-free DNA

mmPCR:

Massively multiplexed polymerase chain reaction

NGS:

Next-generation sequencing

SNP:

Single nucleotide polymorphisms
References
1.

Wang J, Skeans M, Israni A (2016) Current status of kidney transplant outcomes: dying to survive. Adv Chronic Kidney Dis 23(5):281–286

2.

Salvadori M, Tsalouchos A (2017) Biomarkers in renal transplantation: an updated review. World J Transplant 7(3):161–178

3.

Kidney Disease: Improving Global Outcomes (KDIGO) Transplant Work Group (2009) KDIGO clinical practice guideline for the care of kidney transplant recipients. Am. J. Transplant. Supp. 3:S1–S155

4.

Moreso F, Ibernon M, Gomà M et al (2006) Subclinical rejection associated with chronic allograft nephropathy in protocol biopsies as a risk factor for late graft loss. Am. J. Transplant. 6(4):747–752. https://doi.org/10.1111/j.1600-6143.2005.01230.x

5.

Beck J, Bierau S, Balzer S et al (2013) Digital droplet PCR for rapid quantification of donor DNA in the circulation of transplant recipients as a potential universal biomarker of graft injury. Clin. Chem. 59(12):1732–1741

6.

De Vlaminck I, Valantine HA, Snyder TM et al (2014) Circulating cell-free DNA enables noninvasive diagnosis of heart transplant rejection. Sci Transl Med 6(241):241ra277

7.

Sigdel T, Vitalone MJ, Tran TQ et al (2013) A rapid noninvasive assay for the detection of renal transplant injury. Transplantation 96(1):97–101

8.

Loupy A, Haas M, Solez K et al (2017) The Banff 2015 kidney meeting report: current challenges in rejection classification and prospects for adopting molecular pathology. Am. J. Transplant. 17:28–41

9.

Sigdel TK, Archila FA, Constantin T et al (2018) Optimizing detection of kidney transplant injury by assessment of donor-derived cell-free DNA via massively multiplex PCR. J Clin Med 8(1):E19. https://doi.org/10.3390/jcm/8010019

10.

Peabody J, Strand V, Shimkada R, Lee R, Chernoff D (2013) Impact of rheumatoid arthritis disease activity test on clinical practice. PLoS ONE 8:e63215

11.

Peabody J, Martin M, DeMaria L et al (2016) Clinical utility of a comprehensive, whole genome CMA testing platform in pediatrics: a prospective randomized controlled trial of simulated patients in physician practices. PLoS ONE 11(12):e0169064

12.

Peabody JW, DeMaria LM, Tamondong-Lachica D et al (2017) Impact of a protein-based assay that predicts prostate cancer aggressiveness on urologists' recommendations for active treatment or active surveillance: a randomized clinical utility trial. BMC Urol 17:51

13.

Burgon TB, Cox-Chapman J, Czarnecki C et al (2018) Engaging primary care providers to reduce unwanted clinical variation and support ACO cost and quality goals: a unique provider-payer collaboration. Popul Health Manag. https://doi.org/10.1089/pop.2018.0111

14.

Peabody J, Tran M, Paculdo D, Schrecker J, Valdenor C, Jeter E (2018) Clinical utility of definitive drug-drug interaction testing in primary care. J Clin Med 7(11):E384

15.

Bergmann S, Tran M, Robison K et al (2019) Standardising hospitalist practice in sepsis and COPD care. BMJ Qual Saf. https://doi.org/10.1136/bmjqs-2018-008829

16.

Peabody J, Luck J, Glassman P, Dresselhaus TR, Lee M (2000) Comparison of vignettes, standardized patients, and chart abstraction: a prospective validation study of 3 methods for measuring quality. JAMA 283(13):1715–1722

17.

Solon O, Woo K, Quimbo SA, Peabody JW, Florentino J, Shimkhada R (2009) A novel method for measuring health care system performance: experience from QIDS in the Philippines. Health Policy Plan 24(3):167–174

18.

Harada KM, Mandia-Sampaio EL, de Sandes-Freitas TV et al (2009) Risk factors associated with graft loss and patient survival after kidney transplantation. Transplant Proc 41(9):3667–3670. https://doi.org/10.1016/j.transproceed.2009.04.013

19.

National Kidney Foundation (2002) K/DOQI clinical practice guidelines for chronic kidney disease: evaluation, classification, and stratification. Am J Kidney Dis 39(2 Suppl 1):S1–S266

20.

Peabody J, Billings P, Valdenor C et al (2019) Variation in assessing renal allograft rejection: a national assessment of nephrology practice. Int J Nephrol. https://doi.org/10.1155/2019/5303284

21.

Rambod M, Shabani M, Shokrpour N, Rafii F, Mohammadalliha J (2011) Quality of life of hemodialysis and renal transplantation patients. Health Care Manag (Frederick) 30(1):23–28

22.

Axelrod DA, Schnitzler MA, Xiao H et al (2018) An economic assessment of contemporary kidney transplant practice. Am. J. Transplant. 18(5):1168–1176

23.

Organ Procurement and Transplant Network. National Data. https://www.optn.transplant.hrsa.gov/data/view-data-reports/national-data/#. Accessed Mar 2019

24.

Weems L, Strong J, Plummer D et al (2018) A quality collaboration in heart failure and pneumonia inpatient care at Novant Health: standardizing hospitalist practices to improve patient care and system performance. Jt Comm J Qual Patient Saf 45:199–206
Funding
This study was funded by Natera, Inc., San Carlos, California.
Ethics declarations
Conflict of interest
QURE, LLC, was contracted by Natera, Inc., to perform the study. PB, ZD, and SM are employees of Natera, Inc. JP, CV, MT, and DP are employees of QURE, LLC.
Additional information
Publisher's Note
Springer Nature remains neutral with regard to jurisdictional claims in published maps and institutional affiliations.
Electronic supplementary material
Below is the link to the electronic supplementary material.
About this article
Cite this article
Peabody, J., Billings, P., Valdenor, C. et al. Randomized clinical trial of a novel donor-derived cfDNA test to detect rejection in CPV-simulated renal transplant patients. Int Urol Nephrol 52, 1593–1601 (2020). https://doi.org/10.1007/s11255-020-02491-1
Received:

Accepted:

Published:

Issue Date:
Keywords
Allograft rejection

Renal transplant

Biopsy

Clinical practice

Donor-derived cell-free DNA