This is a preview of subscription content, log in to check access.
Access options
Buy single article
Instant access to the full article PDF.
US$ 39.95
Price includes VAT for USA
Subscribe to journal
Immediate online access to all issues from 2019. Subscription will auto renew annually.
US$ 99
This is the net price. Taxes to be calculated in checkout.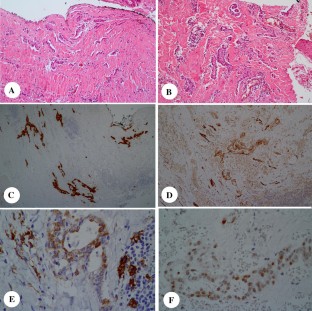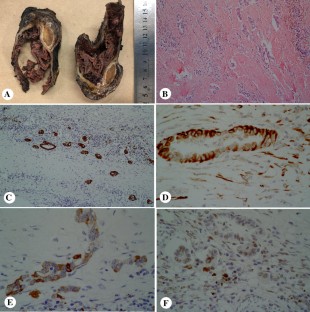 References
1.

Lee S, Illei PB, Han JS, Epstein JI (2014) Florid mesothelial hyperplasia of the tunica vaginalis mimicking malignant mesothelioma: a clinicopathologic study of 12 cases. Am J Surg Pathol 38(1):54–59

2.

Chekol SS, Sun CC (2012) Malignant mesothelioma of the tunica vaginalis; diagnostic studies and differential diagnoses. Arch Pathol Lab Med 136:113–117

3.

Churg A, Colby TV, Cagle P et al (2000) The separation of benign and malignant mesothelial proliferations. Am J Surg Pathol 24:1183–1200

4.

Attanoos RL, Griffin A, Gibbs AR (2003) The use of immunohistochemistry in distinguishing reactive from neoplastic mesothelium. A novel use for desmin and comparative evaluation with epithelial membrane antigen, p53, platelet-derived growth factor-receptor, P-glycoprotein and Bcl-2. Histopathology 43:231–238

5.

King JE, Thatcher N, Pickering CA, Hasleton PS (2006) Sensitivity and specificity of immunohistochemical markers used in the diagnosis of epithelioid mesothelioma: a detailed systematic analysis using published data. Histopathology 48(3):223–232

6.

Addis B, Roche H (2009) Problems in mesothelioma diagnosis. Histopathology 54(1):55–68
Ethics declarations
Conflict of interest
The authors declare that they have no conflict of interest.
Additional information
Publisher's Note
Springer Nature remains neutral with regard to jurisdictional claims in published maps and institutional affiliations.
About this article
Cite this article
Athanazio, D.A., Cruz, A.O., Barbosa, L.O. et al. Florid mesothelial hyperplasia of the tunica vaginalis: report of two cases with immunohistochemical findings. Int Urol Nephrol 51, 971–973 (2019). https://doi.org/10.1007/s11255-019-02153-x
Received:

Accepted:

Published:

Issue Date:
Keywords
Mesothelial hyperplasia

Testis

Tunica vaginalis