Abstract
Purpose
Chronic kidney disease of unknown etiology (CKDu), having epidemic characteristics, is being diagnosed increasingly in certain tropical regions of the world, mainly Latin America and Sri Lanka. They have been observed primarily in farming communities and current hypotheses point toward many environmental and occupational triggers. CKDu does not have common etiologies of chronic kidney disease (CKD) such as hypertension, diabetes, or autoimmune disease. We aimed to understand the molecular processes underlying CKDu in Sri Lanka using transcriptome analysis.
Methods
RNA extracted from whole blood was reverse transcribed and used for microarray analysis using the Human HT-12 v.4 array (Illumina). Pathway analysis was carried out using ingenuity pathway analysis (IPA—Qiagen). Microarray results were validated using real-time PCR of five selected genes.
Results
Pathways related to innate immune response, including interferon signaling, inflammasome signaling and TREM1 signaling had the most significant positive activation z scores, where as EIF2 signaling and mTOR signaling had the most significant negative activation z scores. Pathways previously linked to fluoride toxicity; G-protein activation, Cdc42 signaling, Rac signaling and RhoA signaling were activated in CKDu patients. The most significantly activated biological functions were cell death, cell movement and antimicrobial response. Significant toxicological functions were mitochondrial dysfunction, oxidative stress and apoptosis.
Conclusions
Based on the molecular pathway analysis in CKDu patients and review of literature, viral infections and fluoride toxicity appear to be contributing to the molecular mechanisms underlying CKDu.
This is a preview of subscription content, log in to check access.
Access options
Buy single article
Instant access to the full article PDF.
US$ 39.95
Tax calculation will be finalised during checkout.
Subscribe to journal
Immediate online access to all issues from 2019. Subscription will auto renew annually.
US$ 79
Tax calculation will be finalised during checkout.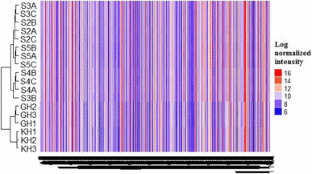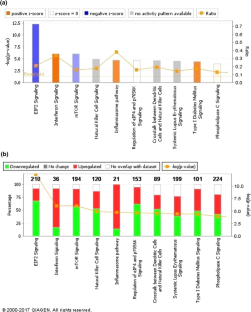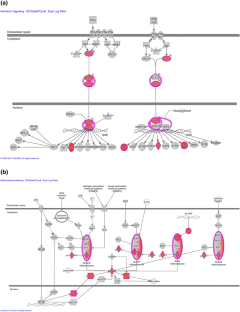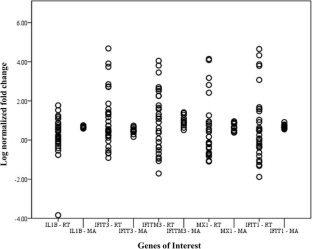 References
1.

Hamer RA, El Nahas AM (2006) The burden of chronic kidney disease: is rising rapidly worldwide. BMJ 332(7541):563–564

2.

Jha V, Prasad N (2016) CKD and infectious diseases in Asia Pacific: challenges and opportunities. Am J Kidney Dis 68(1):148–160

3.

Jha V, Garcia-Garcia G, Iseki K, Li Z, Naicker S, Plattner B et al (2013) Chronic kidney disease: global dimension and perspectives. Lancet 382(9888):260–272

4.

Brooks DR, Ramirez-Rubio O, Amador JJ (2012) CKD in Central America: a hot issue. Am J Kidney Dis 59(4):481–484

5.

El Minshawy O (2011) End-stage renal disease in the El-Minia Governorate, upper Egypt: an epidemiological study. Saudi J Kidney Dis Transpl 22(5):1048–1054

6.

Reddy DV, Gunasekar A (2013) Chronic kidney disease in two coastal districts of Andhra Pradesh, India: role of drinking water. Environ Geochem Health 35(4):439–454

7.

Dissanayake CB, Chandrajith R (2007) Medical geology in tropical countries with special reference to Sri Lanka. Environ Geochem Health 29(2):155–162

8.

Liyanage M, Magana-arachchi D, Priyadarshika C, Abeysekara T, Guneratne L (2016) Cyanobacteria and cyanotoxins in well waters of the girandurukotte, ckdu endemic area in Sri Lanka; do they drink safe water? J Ecotechnol Res 18(1):17–21

9.

Dharma-Wardana MW, Amarasiri SL, Dharmawardene N, Panabokke CR (2015) Chronic kidney disease of unknown aetiology and ground-water ionicity: study based on Sri Lanka. Environ Geochem Health 37(2):221–231

10.

Jayatilake N, Mendis S, Maheepala P, Mehta FR, Team CKNRP. (2013) Chronic kidney disease of uncertain aetiology: prevalence and causative factors in a developing country. BMC Nephrol 14:180

11.

Wasana HM, Aluthpatabendi D, Kularatne WM, Wijekoon P, Weerasooriya R, Bandara J (2016) Drinking water quality and chronic kidney disease of unknown etiology (CKDu): synergic effects of fluoride, cadmium and hardness of water. Environ Geochem Health 38(1):157–168

12.

Weaver VM, Fadrowski JJ, Jaar BG (2015) Global dimensions of chronic kidney disease of unknown etiology (CKDu): a modern era environmental and/or occupational nephropathy? BMC Nephrol 16:145

13.

Nanayakkara S, Senevirathna ST, Parahitiyawa NB, Abeysekera T, Chandrajith R, Ratnatunga N et al (2015) Whole-exome sequencing reveals genetic variants associated with chronic kidney disease characterized by tubulointerstitial damages in North Central Region, Sri Lanka. Environ Health Prev Med 20(5):354–359

14.

Nanayakkara S, Senevirathna ST, Abeysekera T, Chandrajith R, Ratnatunga N, Gunarathne ED et al (2014) An integrative study of the genetic, social and environmental determinants of chronic kidney disease characterized by tubulointerstitial damages in the North Central Region of Sri Lanka. J Occup Health 56(1):28–38

15.

Sayanthooran S, Magana-Arachchi DN, Gunerathne L, Abeysekera TDJ, Sooriyapathirana SS (2016) Upregulation of oxidative stress related genes in a chronic kidney disease attributed to specific geographical locations of Sri Lanka. Biomed Res Int. https://doi.org/10.1155/2016/7546265

16.

Gamage CD, Yoshimatsu K, Sarathkumara YD, Kulendiran T, Nanayakkara N, Arikawa J (2017) Serological evidence of hantavirus infection in Girandurukotte, an area endemic for chronic kidney disease of unknown aetiology (CKDu) in Sri Lanka. Int J Infect Dis 57:77–78

17.

Herath KRPK, Ileperuma OA, Dharmagunawardhane HA, Haller KJ (eds) (2005) Environmental health risk for the chronic renal failure in Sri Lanka. 31st Congress on Science and Technology of Thailand. Suranaree University of Technology, Nakhon Ratchasima

18.

Bandara JM, Senevirathna DM, Dasanayake DM, Herath V, Bandara JM, Abeysekara T et al (2008) Chronic renal failure among farm families in cascade irrigation systems in Sri Lanka associated with elevated dietary cadmium levels in rice and freshwater fish (Tilapia). Environ Geochem Health 30(5):465–478

19.

Wasana HM, Perera GD, Gunawardena PS, Fernando PS, Bandara J (2017) WHO water quality standards Vs Synergic effect(s) of fluoride, heavy metals and hardness in drinking water on kidney tissues. Sci Rep 7:42516

20.

Athuraliya NT, Abeysekera TD, Amerasinghe PH, Kumarasiri R, Bandara P, Karunaratne U et al (2011) Uncertain etiologies of proteinuric-chronic kidney disease in rural Sri Lanka. Kidney Int 80(11):1212–1221

21.

Gifford F, Kimmitt R, Herath C, Webb DJ, Melville V, Siribaddana S et al (2016) Arterial stiffness & Sri Lankan chronic kidney disease of unknown origin. Sci Rep 6:32599

22.

Wittchen F, Suckau L, Witt H, Skurk C, Lassner D, Fechner H et al (2007) Genomic expression profiling of human inflammatory cardiomyopathy (DCMi) suggests novel therapeutic targets. J Mol Med 85(3):257–271

23.

Sorlie T, Tibshirani R, Parker J, Hastie T, Marron JS, Nobel A et al (2003) Repeated observation of breast tumor subtypes in independent gene expression data sets. Proc Natl Acad Sci USA 100(14):8418–8423

24.

Dunning MJ, Smith ML, Ritchie ME, Tavare S (2007) beadarray: R classes and methods for Illumina bead-based data. Bioinformatics 23(16):2183–2184

25.

Huber W, Carey VJ, Gentleman R, Anders S (2015) Orchestrating high-throughput genomic analysis with bioconductor. Nat Methods 12(2):115–121

26.

Wickham H, Francois R, Henry L (2017) Müller K. dplyr: a grammar of data manipulation. Available at: https://cran.r-project.org/web/packages/dplyr/index.html. Accessed version 0.7.5.2017

27.

Gu Z, Eils R, Schlesner M (2016) Complex heatmaps reveal patterns and correlations in multidimensional genomic data. Bioinformatics 32:2847–2849

28.

Johnson WE, Rabinovic A, Li C (2007) Adjusting batch effects in microarray expression data using Empirical Bayes methods. Biostatistics 8(1):118–127

29.

Livak KJ, Schmittgen TD (2001) Analysis of relative gene expression data using real-time quantitative PCR and the 2(-delta delta C(T)) method. Methods 25(4):402–408

30.

Lodish H, Berk A, Zipursky SL, Matsudaira P, Baltimore D, Darnell J (2004) Molecular cell biology, 5th edn. W. H. Freeman & Company, New York

31.

Nanayakkara S, Komiya T, Ratnatunga N, Senevirathna ST, Harada KH, Hitomi T et al (2012) Tubulointerstitial damage as the major pathological lesion in endemic chronic kidney disease among farmers in North Central Province of Sri Lanka. Environ Health Prev Med 17(3):213–221

32.

Fogo AB, Cohen HC, Colvin RB, Jennette JC, Alpers CE (2014) Fundamentals of renal pathology, 2nd edn. Springer, Berlin

33.

Farris AB, Colvin RB (2012) Renal interstitial fibrosis: mechanisms and evaluation in: current opinion in nephrology and hypertension. Curr Opin Nephrol Hypertens 21(3):289–300

34.

Stark GR, Kerr IM, Williams BR, Silverman RH, Schreiber RD (1998) How cells respond to interferons. Annu Rev Biochem 67:227–264

35.

Schoggins JW, Rice CM (2011) Interferon-stimulated genes and their antiviral effector functions. Curr Opin Virol 1(6):519–525

36.

Schneider WM, Chevillotte MD, Rice CM (2014) Interferon-stimulated genes: a complex web of host defenses. Annu Rev Immunol 32:513–545

37.

Der SD, Zhou A, Williams BRG, Silverman RH (1998) Identification of genes differentially regulated by interferon α, β, or γ using oligonucleotide arrays. Proc Natl Acad Sci 95(26):15623–15628

38.

Hervas-Stubbs S, Perez-Gracia JL, Rouzaut A, Sanmamed MF, Le Bon A, Melero I (2011) Direct effects of type I interferons on cells of the immune system. Clin Cancer Res 17(9):2619–2627

39.

Barsoum RS (2006) Chronic kidney disease in the developing world. N Engl J Med 354(10):997–999

40.

Shrestha N, Bahnan W, Wiley DJ, Barber G, Fields KA, Schesser K (2012) Eukaryotic initiation factor 2 (eIF2) signaling regulates proinflammatory cytokine expression and bacterial invasion. J Biol Chem 287(34):28738–28744

41.

Toribio R, Ventoso I (2010) Inhibition of host translation by virus infection in vivo. Proc Natl Acad Sci 107(21):9837–9842

42.

Zhang J, Zhu Y, Shi Y, Han Y, Liang C, Feng Z et al (2017) Fluoride-induced autophagy via the regulation of phosphorylation of mammalian targets of rapamycin in mice leydig cells. J Agric Food Chem 65(40):8966–8976

43.

Carpenter RL, Jiang BH (2013) Roles of EGFR, PI3K, AKT, and mTOR in heavy metal-induced cancer. Curr Cancer Drug Targets 13(3):252–266

44.

Liang Q, Luo Z, Zeng J, Chen W, Foo S-S, Lee S-A et al (2016) Zika virus NS4A and NS4B proteins deregulate Akt-mTOR signaling in human fetal neural stem cells to inhibit neurogenesis and induce autophagy. Cell Stem Cell 19(5):663–671

45.

Buchkovich NJ, Yu Y, Zampieri CA, Alwine JC (2008) The TORrid affairs of viruses: effects of mammalian DNA viruses on the PI3K-Akt-mTOR signalling pathway. Nat Rev Microbiol 6(4):266–275

46.

Fillerova R, Gallo J, Radvansky M, Kraiczova V, Kudelka M, Kriegova E (2017) Excellent diagnostic characteristics for ultrafast gene profiling of DEFA1-IL1B-LTF in detection of prosthetic joint infections. J Clin Microbiol 55(9):2686–2697

47.

Kamińska T, Tustanowska-Stachura A, Słotwińska M, Szuster-Ciesielska A, Stasiak M, Kandefer-Szerszeń M (2007) Cell death and cytokine production induced by cadmium in leukocytes of cord blood and peripheral blood of adults. J Pre Clin Clin Res 1(1):30–34

48.

Loftenius A, Andersson B, Butler J, Ekstrand J (1999) Fluoride augments the mitogenic and antigenic response of human blood lymphocytes in vitro. Caries Res 33(2):148–155

49.

Tatin F, Grise F, Reuzeau E, Genot E, Moreau V (2010) Sodium fluoride induces podosome formation in endothelial cells. Biol Cell 102(9):489–498

50.

Yokel AR, Golub MS (eds) (1997) Research issues in aluminium toxicity: proceedings of the workshop on research issues in aluminium toxicity. International symposium on aluminium toxicity, 1995. CRC Press, Vancouver

51.

Agalakova NI, Gusev GP (2012) Molecular mechanisms of cytotoxicity and apoptosis induced by inorganic fluoride. ISRN Cell Biol 2012:1–16

52.

Alarcon-Herrera MT, Bundschuh J, Nath B, Nicolli HB, Gutierrez M, Reyes-Gomez VM et al (2013) Co-occurrence of arsenic and fluoride in groundwater of semi-arid regions in Latin America: genesis, mobility and remediation. J Hazard Mater 262:960–969

53.

González-Horta C, Ballinas-Casarrubias L, Sánchez-Ramírez B, Ishida MC, Barrera-Hernández A, Gutiérrez-Torres D et al (2015) A concurrent exposure to arsenic and fluoride from drinking water in Chihuahua, Mexico. Int J Environ Res Public Health 12(5):4587–4601

54.

Shanthi M, Reddy BV, Venkataramana V, Gowrisankar S, Reddy BVT, Chennupati S (2014) Relationship between drinking water fluoride levels, dental fluorosis, dental caries and associated risk factors in 9–12 years old school children of Nelakondapally Mandal of Khammam District, Andhra Pradesh, India: a cross-sectional survey. J Int Oral Health 6(3):106–110

55.

Rani A, Kumar A, Lal A, Pant M (2014) Cellular mechanisms of cadmium-induced toxicity: a review. Int J Environ Health Res 24(4):378–399

56.

Niess H, Camaj P, Mair R, Renner A, Zhao Y, Jackel C et al (2015) Overexpression of IFN-induced protein with tetratricopeptide repeats 3 (IFIT3) in pancreatic cancer: cellular "pseudoinflammation" contributing to an aggressive phenotype. Oncotarget 6(5):3306–3318

57.

Zhao B, Wang H, Zong G, Li P (2013) The role of IFITM3 in the growth and migration of human glioma cells. BMC Neurol 13(1):210

58.

Martinez JM, Afshari CA, Bushel PR, Masuda A, Takahashi T, Walker NJ (2002) Differential toxicogenomic responses to 2,3,7,8-tetrachlorodibenzo-p-dioxin in malignant and nonmalignant human airway epithelial cells. Toxicol Sci 69(2):409–423

59.

Tang K-F, Ren H, Cao J, Zeng G-L, Xie J, Chen M et al (2008) Decreased Dicer expression elicits DNA damage and up-regulation of MICA and MICB. J Cell Biol 182(2):233–239

60.

Hedl M, Abraham C (2011) Distinct roles for Nod2 protein and autocrine interleukin-1beta in muramyl dipeptide-induced mitogen-activated protein kinase activation and cytokine secretion in human macrophages. J Biol Chem 286(30):26440–26449

61.

Koop K, Eikmans M, Baelde HJ, Kawachi H, De Heer E, Paul LC et al (2003) Expression of podocyteassociated molecules in acquired human kidney diseases. J Am Soc Nephrol 14(8):2063–2071
Acknowledgements
The authors thank the staff of the Renal Research Centre, District Hospital, Girandurukotte for their support in sample collection.
Funding
The real-time PCR machine used in this study was funded by the National Research Council, Sri Lanka (NRC Grant 11-059).
Ethics declarations
Conflict of interest
The authors declare that they have no conflict of interest.
Electronic supplementary material
Below is the link to the electronic supplementary material.
. Materials and Methods for Illumina Human HT-12 array. (DOC 52 KB)
. Canonical pathways in CKDu. (PDF 153 KB)
. Diseases and bio functions in CKDu. (PDF 199 KB)
About this article
Cite this article
Sayanthooran, S., Gunerathne, L., Abeysekera, T.D.J. et al. Transcriptome analysis supports viral infection and fluoride toxicity as contributors to chronic kidney disease of unknown etiology (CKDu) in Sri Lanka. Int Urol Nephrol 50, 1667–1677 (2018). https://doi.org/10.1007/s11255-018-1892-z
Received:

Accepted:

Published:

Issue Date:
Keywords
EIF2 signaling

Innate immunity

Interferon signaling

Microarray

mTOR signaling

RT-qPCR