Abstract
Background and aim
Chronic kidney disease mineral and bone disorder (CKD-MBD) is associated with increased morbidity and mortality. Several cross-sectional studies investigated the association of serum sclerostin levels with mortality and vascular calcification. We aimed to investigate the effect of sclerostin on cardiovascular events (CVE), all-cause/cardiovascular mortality and vascular calcification in patients with CKD through systematic review and meta-analysis. The primary outcome was the association between sclerostin level and development of fatal and nonfatal CVE and all-cause mortality.
Materials and methods
A literature search was performed using electronic databases Medline Ovid/Medline, PubMed/Medline, EMBASE and ISI Web of Science. Extracted hazard ratios from the included study protocols were pooled separately using the random-effects model (DerSimonian Laird). The equivalent z test was performed for each pooled HR, and if p < 0.05 it was considered statistically significant.
Results
In our final analysis, we included nine observational prospective studies involving 1788 patients (minimum 91 and maximum 673 patients). For the all-cause mortality, three studies with 503 patients showed that sclerostin levels were not significantly associated with all-cause mortality risk (HR = 1.01, 95 % CI 0.99–1.03, p = 0.16; heterogeneity χ 2 = 12.24, I 2 = 84 %, p = 0.002). For cardiovascular mortality, two studies with 412 patients showed that sclerostin levels were not significantly associated with cardiovascular mortality risk (HR = 1.03, 95 % CI 0.99–1.07, p = 0.17; heterogeneity χ 2 = 10.74, I 2 = 91 %, p = 0.001).
Conclusion
Although the studies are mostly small in size, heterogeneous and have conflicting results, we have demonstrated that serum sclerostin levels were not associated with all-cause and cardiovascular mortality.
Access options
Buy single article
Instant access to the full article PDF.
US$ 39.95
Tax calculation will be finalised during checkout.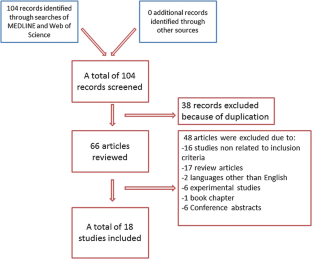 References
1.

Regidor DL, Kovesdy CP, Mehrotra R, Rambod M, Jing J, McAllister CJ et al (2008) Serum alkaline phosphatase predicts mortality among maintenance hemodialysis patients. J Am Soc Nephrol 19(11):2193–2203

2.

Gutierrez OM, Mannstadt M, Isakova T, Rauh-Hain JA, Tamez H, Shah A et al (2008) Fibroblast growth factor 23 and mortality among patients undergoing hemodialysis. N Engl J Med 359(6):584–592

3.

Floege J, Kim J, Ireland E, Chazot C, Drueke T, de Francisco A et al (2011) Serum iPTH, calcium and phosphate, and the risk of mortality in a European haemodialysis population. Nephrol Dial Transplant 26(6):1948–1955

4.

Drueke TB, Lafage-Proust MH (2011) Sclerostin: just one more player in renal bone disease? Clin J Am Soc Nephrol 6(4):700–703

5.

Ardawi MS, Al-Kadi HA, Rouzi AA, Qari MH (2011) Determinants of serum sclerostin in healthy pre- and postmenopausal women. J Bone Miner Res 26(12):2812–2822

6.

Cejka D, Marculescu R, Kozakowski N, Plischke M, Reiter T, Gessl A et al (2014) Renal elimination of sclerostin increases with declining kidney function. J Clin Endocrinol Metab 99(1):248–255

7.

Morales-Santana S, Garcia-Fontana B, Garcia-Martin A, Rozas-Moreno P, Garcia-Salcedo JA, Reyes-Garcia R et al (2013) Atherosclerotic disease in type 2 diabetes is associated with an increase in sclerostin levels. Diabetes Care 36(6):1667–1674

8.

Claes KJ, Viaene L, Heye S, Meijers B, d'Haese P, Evenepoel P (2013) Sclerostin: another vascular calcification inhibitor? J Clin Endocrinol Metab 98(8):3221–3228

9.

Qureshi AR, Olauson H, Witasp A, Haarhaus M, Brandenburg V, Wernerson A et al (2015) Increased circulating sclerostin levels in end-stage renal disease predict biopsy-verified vascular medial calcification and coronary artery calcification. Kidney Int 88(6):1356–1364

10.

Morena M, Jaussent I, Dupuy AM, Bargnoux AS, Kuster N, Chenine L et al (2015) Osteoprotegerin and sclerostin in chronic kidney disease prior to dialysis: potential partners in vascular calcifications. Nephrol Dial Transplant 30(8):1345–1356

11.

Pelletier S, Confavreux CB, Haesebaert J, Guebre-Egziabher F, Bacchetta J, Carlier MC et al (2015) Serum sclerostin: the missing link in the bone-vessel cross-talk in hemodialysis patients? Osteoporos Int 26(8):2165–2174

12.

Balci M, Kirkpantur A, Turkvatan A, Mandiroglu S, Ozturk E, Afsar B (2015) Sclerostin as a new key player in arteriovenous fistula calcification. Herz 40(2):289–297

13.

Kirkpantur A, Balci M, Turkvatan A, Afsar B (2016) Serum sclerostin levels, arteriovenous fistula calcification and 2-years all-cause mortality in prevalent hemodialysis patients. Nefrologia 36(1):24–32

14.

Delanaye P, Krzesinski JM, Warling X, Moonen M, Smelten N, Medart L et al (2014) Clinical and biological determinants of sclerostin plasma concentration in hemodialysis patients. Nephron Clin Pract 128(1–2):127–134

15.

Yang CY, Chang ZF, Chau YP, Chen A, Yang WC, Yang AH et al (2015) Circulating Wnt/beta-catenin signalling inhibitors and uraemic vascular calcifications. Nephrol Dial Transplant 30(8):1356–1363

16.

Evenepoel P, Goffin E, Meijers B, Kanaan N, Bammens B, Coche E et al (2015) Sclerostin serum levels and vascular calcification progression in prevalent renal transplant recipients. J Clin Endocrinol Metab 100(12):4669–4676

17.

Lee YT, Ng HY, Chiu TT, Li LC, Pei SN, Kuo WH et al (2016) Association of bone-derived biomarkers with vascular calcification in chronic hemodialysis patients. Clin Chim Acta 452:38–43

18.

Brandenburg VM, Kramann R, Koos R, Kruger T, Schurgers L, Muhlenbruch G et al (2013) Relationship between sclerostin and cardiovascular calcification in hemodialysis patients: a cross-sectional study. BMC Nephrol 14:219

19.

Higgins JPT GSe. (2011) Handbook for systematic reviews of interventions version 5.1.0 [updated March 2011]

20.

Review Manager (Rev Man) (2012) [Computer program]. Version 5.2. The Nordic Cochrane Centre, The Cochrane Collaboration, Copenhagen

21.

Nowak A, Artunc F, Serra AL, Pollock E, Krayenbuhl PA, Muller C et al (2015) Sclerostin quo vadis?—is this a useful long-term mortality parameter in prevalent hemodialysis patients? Kidney Blood Press Res 40(3):266–276

22.

Drechsler C, Evenepoel P, Vervloet MG, Wanner C, Ketteler M, Marx N et al (2015) High levels of circulating sclerostin are associated with better cardiovascular survival in incident dialysis patients: results from the NECOSAD study. Nephrol Dial Transplant 30(2):288–293

23.

Goncalves FL, Elias RM, dos Reis LM, Graciolli FG, Zampieri FG, Oliveira RB et al (2014) Serum sclerostin is an independent predictor of mortality in hemodialysis patients. BMC Nephrol 15:190

24.

Viaene L, Behets GJ, Claes K, Meijers B, Blocki F, Brandenburg V et al (2013) Sclerostin: another bone-related protein related to all-cause mortality in haemodialysis? Nephrol Dial Transplant 28(12):3024–3030

25.

Jean G, Chazot C, Bresson E, Zaoui E, Cavalier E (2016) High serum sclerostin levels are associated with a better outcome in haemodialysis patients. Nephron 132:181–190

26.

Kanbay M, Siriopol D, Saglam M, Kurt YG, Gok M, Cetinkaya H et al (2014) Serum sclerostin and adverse outcomes in nondialyzed chronic kidney disease patients. J Clin Endocrinol Metab 99(10):E1854–E1861

27.

Desjardins L, Liabeuf S, Oliveira RB, Louvet L, Kamel S, Lemke HD et al (2014) Uremic toxicity and sclerostin in chronic kidney disease patients. Nephrol Ther 10(6):463–470

28.

Moyses RM, Jamal SA, Graciolli FG, dos Reis LM, Elias RM (2015) Can we compare serum sclerostin results obtained with different assays in hemodialysis patients? Int Urol Nephrol 47(5):847–850

29.

Budoff MJ, Rader DJ, Reilly MP, Mohler ER 3rd, Lash J, Yang W et al (2011) Relationship of estimated GFR and coronary artery calcification in the CRIC (chronic renal insufficiency cohort) study. Am J kidney Dis 58(4):519–526

30.

Kramann R, Kunter U, Brandenburg VM, Leisten I, Ehling J, Klinkhammer BM et al (2013) Osteogenesis of heterotopically transplanted mesenchymal stromal cells in rat models of chronic kidney disease. J Bone Miner Res 28(12):2523–2534

31.

Koos R, Brandenburg V, Mahnken AH, Schneider R, Dohmen G, Autschbach R et al (2013) Sclerostin as a potential novel biomarker for aortic valve calcification: an in vivo and ex vivo study. J Heart Valve Dis 22(3):317–325

32.

Bover J, Urena P, Brandenburg V, Goldsmith D, Ruiz C, DaSilva I et al (2014) Adynamic bone disease: from bone to vessels in chronic kidney disease. Semin Nephrol 34(6):626–640

33.

Makras P, Delaroudis S, Anastasilakis AD (2015) Novel therapies for osteoporosis. Metab Clin Exp 64(10):1199–1214
Ethics declarations
Conflict of interest
Authors declare no conflict of interest.
About this article
Cite this article
Kanbay, M., Solak, Y., Siriopol, D. et al. Sclerostin, cardiovascular disease and mortality: a systematic review and meta-analysis. Int Urol Nephrol 48, 2029–2042 (2016). https://doi.org/10.1007/s11255-016-1387-8
Received:

Accepted:

Published:

Issue Date:
Keywords
Sclerostin

Cardiovascular event

Chronic kidney disease