Abstract
The agricultural impacts of the Red Imported Fire Ant, Solenopsis invicta Buren 1972, have been well studied in North America, but have received less emphasis in Asia where the species was first detected in the early 2000's. Simultaneously, with urbanization rapidly expanding in Asia, S. invicta impacts on the socio-economic benefits of urban farming are to this point unknown. Our study focuses on establishing a baseline on the geographic distribution of the S. invicta spread in Hong Kong urban agroecosystems and its potential impacts on native ant communities and farmers through a series of field surveys and interviews. Our results show that in 15 years, S. invicta has invaded half of the Hong Kong urban agroecosystems, with infestation levels slightly varying in farming practices (organic vs. traditional) but greatly among the different types of cultures. Ecologically, the presence of S. invicta and its increased abundance were associated with a decrease in ant community species richness and evenness. Economically, the farmers' perception indicated that S. invicta could have impacts on crops production ranging from 10% to 80%, as well as important public health issues associated to indirect economic costs due to the aggressive stinging and consequences on other educational activities. Finally, all control methods used were mainly inefficient and maladjusted to these environments. With dense infested farm locations and current management, S. invicta prevalence and its cost are expected to expand. This prospective situation requests the development of professional guidance and management plans to impede S. invicta spread and rising impacts.
Access options
Buy single article
Instant access to the full article PDF.
USD 39.95
Price excludes VAT (USA)
Tax calculation will be finalised during checkout.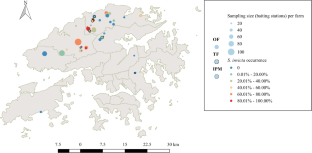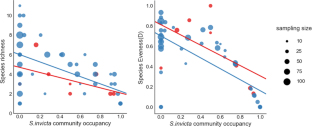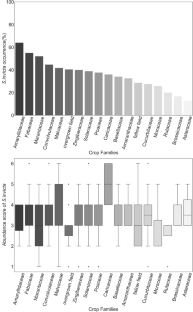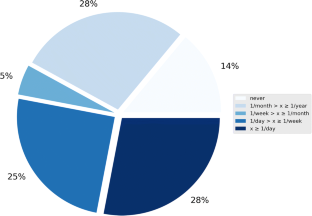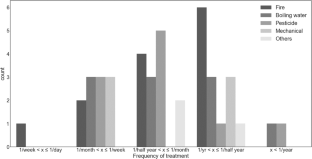 References
Adams CT (1986) Agricultural and medical impact of the imported fire ant. In: Vander Meer RK (ed) Lofgren C.S. Westview Press, London, Fire ants and leaf-cutting ants biology and management, pp 48–57

Agricultural, Fisheries and Conservation Department, The Government of the Hong Kong Special Administrative Region (2017) Agriculture in HK. https://www.afcd.gov.hk/english/agriculture/agr_hk/agr_hk.html/. Accessed 3 Dec 2017

Ali AD, Hudnall WH, Reagan TE (1986) Effects of soil types and cultural practices on the fire ant, Solenopsis invicta, in sugarcane. Agric Ecosyst Environ 18:63–71

Andersen A (1997) Functional groups and patterns of organization in north American ant communities: a comparison with Australia. J Biogeogr 24(4):433–460

Atchison RA, Hulcr J, Lucky A (2018) Managed fire frequency significantly influences the litter arthropod community in longleaf pine Fflatwoods. Environ Entomol 47(3):575–585

Blüthgen N, Gottsberger G, Fiedler K (2004) Sugar and amino acid composition of ant-attended nectar and honeydew sources from an Australian rainforest. Austral Ecol 29(4):418–429

Bradshaw CJ, Leroy B, Bellard C, Roiz D, Albert C, Fournier A et al (2016) Massive yet grossly underestimated global costs of invasive insects. Nat Commun 7:12986

Calcaterra LA, Livore JP, Delgado A, Briano JA (2008) Ecological dominance of the red imported fire ant, Solenopsis invicta, in its native range. Oecologia 156(2):411–421

Callcott AMA, Collins HL (1992) Temporal changes in a red imported fire ant (Hymenoptera: Formicidae) colony classification system following an insecticidal treatment. J Entomol Sci 27(4):345–353

Dabney SM, Delgado JA, Reeves DW (2001) Using winter cover crops to improve soil and water quality. Commun Soil Sci Plant Anal 32(7–8):1221–1250

Dawson W, Moser D, van Kleunen M, Kreft H, Pergl J, Pyšek P, Weigelt P, Winter M, Lenzner B, Blackburn TM, Dyer EE, Cassey P, Scrivens SL, Economo EP, Guénard B, Capinha C, Seebens H, García-Díaz P, Nentwig W, García-Berthou E, Casal C, Mandrak NE, Fuller P, Meyer C, Essl F (2017) Global hotspots and correlates of alien species richness across taxonomic groups. Nat Eco Evol 1(7):0186

Drees, B. M. (2002) A review of "organic" and other alternative methods for fire ant control. Fire Ant Plan Fact Sheet FAPFS012. Texas Imported Fire Ant Research & Management Project, Texas A&M University System, College Station, Texas. http://gregg.agrilife.org/files/2011/09/organicmethodsfireantcontrol_8.pdf/. Accessed 3 Dec 2017

Drees BM, Lard CF (2006). Imported fire ant: economic impacts justifying integrated pest management programs. In: Proceedings of the XV Congress of the International Union for the Study of Social Insects, Washington, DC, Juy (p. 2006)

Dunn OJ (1964) Multiple comparisons using rank sums. Technometrics 6(3):241–252

Early R, Bradley BA, Dukes JS, Lawler JJ, Olden JD, Blumenthal DM, Gonzalez P, Grosholz ED, Ibañez I, Miller LP, Sorte CJB, Tatem AJ (2016) Global threats from invasive alien species in the twenty-first century and national response capacities. Nat Commun 7:12485

Eubanks MD (2001) Estimates of the direct and indirect effects of red imported fire ants on biological control in field crops. Biol Control 21:35–43

Food and Agricultural Organization of the United Nations (2011) The place of urban and peri-urban agriculture (UPA) in national food security programmes. Intergrated Food Security Support Service (TCSF), Policy and Programme Development Support Division, Technical Cooperation Department, Food and Agricultural Organization of the United Nations. http://www.fao.org/3/i2177e/i2177e00.pdf/. Accessed 7 Jul 2019

Fritz CO, Morris PE, Richler JJ (2012) Effect size estimates: current use, calculations, and interpretation. J Exp Psychol Gen 141(1):2–18

Gotelli NJ, Arnett AE (2000) Biogeographic effects of red fire ant invasion. Ecol Lett 3(4):257–261

Hahn DA, Wheeler DE (2002) Seasonal foraging activity and bait preferences of ants on Barro Colorado Island, Panama. Biotropica 34(3):348–356

Hashimoto Y, Yoshimura M, Huang RN (2019) Wasabi versus red imported fire ants: preliminary test of repellency of microencapsulated allyl isothiocyanate against Solenopsis invicta (Hymenoptera: Formicidae) using bait traps in Taiwan. Appl Entomol Zool 54(2):193–196

Hill SL, Hoy MA (2003) Interactions between the red imported fire ant Solenopsis invicta and the parasitoid Lipolexis scutellaris potentially affect classical biological control of the aphid Toxoptera citricida. Biol Control 27(1):11–19

Holway DA, Lach L, Suarez AV, Tsutsui ND, Case TJ (2002) The causes and consequences of ant invasions. Annu Rev Ecol Syst 33(1):181–233

Kafle L, Shih CJ (2013) Toxicity and repellency of compounds from clove (Syzygium aromaticum) to red imported fire ants Solenopsis invicta (Hymenoptera: Formicidae). J Econ Entomol 106(1):131–135

Kafle L, Shih CJ (2017) Insecticidal activities of compounds from sweet flag (Acorus Calamus) against red imported fire ants Solenopsis invicta (Hymenoptera: Formicidae). Sociobiology 64(4):398–403

Kafle L, Wu WJ, Kao SS, Shih CJ (2011) Efficacy of Beauveria bassiana against the red imported fire ant, Solenopsis invicta (Hymenoptera: Formicidae), in Taiwan. Pest Manag Sci 67(11):1434–1438

Kemp SF, deShazo RD, Moffitt JE, Williams DF, Buhner WA (2011) Expanding habitat of the imported fire ant (Solenopsis invicta): a public health concern. J Allergy Clin Immun 105:683–691

King JR, Tschinkel WR (2006) Experimental evidence that the introduced fire ant, Solenopsis invicta, does not competitively suppress co-occurring ants in a disturbed habitat. J Anim Ecol 75(6):1370–1378

Kruskal WH, Wallis WA (1952) Use of ranks in one-criterion variance analysis. J Am Stat Assoc 47(260):583–621

Lach L, Hooper-Bùi LM (2010) Consequences of ant invasions. In: Lach L, Parr CL, Abbott KL (eds) Ant ecology. Oxford University Press, Oxford, pp 261–286

Lange D, Calixto ES, Del-Claro K (2017) Variation in extrafloral nectary productivity influences the ant foraging. PLoS One 12(1):e0169492

LeBrun EG, Plowes RM, Gilbert LE (2012) Imported fire ants near the edge of their range: disturbance and moisture determine prevalence and impact of an invasive social insect. J Anim Ecol 81(4):884–895

Li WS, Zhou Y, Li H, Wang K, Cheng DM, Zhang ZX (2014) Insecticidal effect of volatile compounds from fresh plant materials of Tephrosia vogelii against Solenopsis invicta workers. Sociobiology 61(1):28–34

Lowe S, Browne M, Boudjelas S, De Poorter M (2000) 100 of the world's worst invasive alien species: a selection from the global invasive species database (Vol. 12). Invasive species specialist group, Auckland

Mann HB, Whitney DR (1947) On a test of whether one of two random variables is stochastically larger than the other. Ann Math Stat 18:50–60

Moffitt JE, Golden DB, Reisman RE, Lee R, Nicklas R, Freeman T et al (2004) Stinging insect hypersensitivity: a practice parameter update. J Allergy Clin Immun 114(4):869–886

Morris JR, Steigman KL (1993) Effects of polygyne fire ant invasion on native ants of a blackland prairie in Texas. Southwest Nat 38:136–140

Morris EK, Caruso T, Buscot F, Fischer M, Hancock C, Maier TS, Meiners T, Müller C, Obermaier E, Prati D, Socher SA, Sonnemann I, Wäschke N, Wubet T, Wurst S, Rillig MC (2014) Choosing and using diversity indices: insights for ecological applications from the German biodiversity Exploratories. Ecol Evol 4(18):3514–3524

Morrison LW, Porter SD (2003) Positive association between densities of the red imported fire ant, Solenopsis invicta (Hymenoptera: Formicidae), and generalized ant and arthropod diversity. Environ Entomol 32(3):548–554

Oi DH, Williams DF (2002) Impact of Thelohania solenopsae (microsporidia: Thelohaniidae) on polygyne colonies of red imported fire ants (Hymenoptera: Formicidae). J Econ Entomol 95(3):558–562

Parr CL (2008) Dominant ants can control assemblage species richness in a south African savanna. J Anim Ecol 77(6):1191–1198

Parys KA, Johnson SJ (2012) Impact of the red imported fire ant, Solenopsis invicta (Hymenoptera: Formicidae), on biological control of Salvinia minima (Hydropteridales: Salviniaceae) by Cyrtobagous salviniae (Coleoptera: Curculionidae). Fla Entomol 95:136–142

Pimentel D, Zuniga R, Morrison D (2005) Update on the environmental and economic costs associated with alien-invasive species in the United States. Ecol Econ 52:273–288

Porter SD, Savignano DA (1990) Invasion of polygyne fire ants decimates native ants and disrupts arthropod community. Ecology 71(6):2095–2106

Pullaro TC, Marino PC, Jackson DM, Harrison HF, Keinath AP (2006) Effects of killed cover crop mulch on weeds, weed seeds, and herbivores. Agric Ecosyst Environ 115(1):97–104

Python Software Foundation (2017) Python. https://www.python.org/. Accessed 24 Dec 2017

QGIS development team (2017) QGIS A Free and Open Source Geographic Information System. https://www.qgis.org/en/site/index.html/. Accessed 5 Oct 2017

R core team (2017) The R Project for Statistical Computing. https://www.r-project.org/. Accessed 5 Oct 2017

R documentation (2018) Moran I. https://www.rdocumentation.org/packages/ape/versions/5.2/topics/Moran.I/. Accessed 19 Feb 2017

Rabitsch W (2011) The hitchhiker's guide to alien ant invasions. BioControl 56(4):551–572

Ramakrishna A, Tam HM, Wani SP, Long TD (2006) Effect of mulch on soil temperature, moisture, weed infestation and yield of groundnut in northern Vietnam. Field Crop Res 95(2):115–125

Rust MK, Su NY (2012) Managing social insects of urban importance. Annu Rev Entomol 57:355–375

Stiles JH, Jones RH (1998) Distribution of the red imported fire ant, shape Solenopsis invicta, in road and powerline habitats. Landsc Ecol 13(6):335–346

Stuble KL, Kirkman LK, Carroll CR (2009) Patterns of abundance of fire ants and native ants in a native ecosystem. Ecol Entomol 34(4):520–526

Vogt JT, Shelton TG, Merchant ME, Russell SA, Tanley MJ, Appel AG (2002) Efficacy of three citrus oil formulations against Solenopsis invicta Buren (Hymenoptera: Formicidae), the red imported fire ant. J Agric Urban Entomol 19(3):159–171

Wang L, Lu Y, Xu Y, Zeng L (2013) The current status of research on Solenopsis invicta Buren (Hymenoptera: Formicidae) in mainland China. Asian Myrmecol 5:125–137

Weber MG, Keeler KH (2012) The phylogenetic distribution of extrafloral nectaries in plants. Ann Bot 111(6):1251–1261

Wilcoxon F (1945) Individual comparisons by ranking methods. Biom Bull 1:80–83

Zhang R, Li Y, Liu N, Porter SD (2007) An overview of the red important fire ant (Hymenoptera: Formicidae) in mainland China. Fla Entomol 90:723–731
Acknowledgements
This research is financially supported by the Woo Ting Sang Agricultural Development Research Fund. We are also greatly thankful to Agriculture, Fisheries, Conservation Department of Hong Kong SAR and all the local farmers who agree and participate in our research by referring contacts and opening farm access for the field survey.
About this article
Cite this article
Chan, K.H., Guénard, B. Ecological and socio-economic impacts of the red import fire ant, Solenopsis invicta (Hymenoptera: Formicidae), on urban agricultural ecosystems. Urban Ecosyst 23, 1–12 (2020). https://doi.org/10.1007/s11252-019-00893-3
Published:

Issue Date:

DOI: https://doi.org/10.1007/s11252-019-00893-3
Keywords
Biological invasions

Hong Kong

Socio-economic costs

Solenopsis invicta

Urban farming