Abstract
There is growing public interest and participation in food-producing urban community gardens in North America, yet little research has examined agricultural production and ecological processes in these spaces. We describe the agroecological and social characteristics of 61 food-producing gardens in New York City, drawing on gardener interviews, land-use maps, plant species inventories, arthropod scouting, and soil sampling and analysis. Gardens contained agricultural crops, food production infrastructure, ornamental plants, and recreational areas in varying proportions, indicating that gardens serve multiple and distinct purposes depending on community needs and interests. On average, gardeners devoted the greatest proportion of garden area (44 %) to food production, and supplied a large share of their households' produce needs from their community gardens. Solanaceae, Brassicaceae, and Cucurbitaceae crops dominated food crop areas, hindering effective crop rotation to prevent disease and pest problems. Most gardeners grew crops in raised beds constructed with clean fill and compost. These soils generally had sandy textures, low water-holding capacity, high organic matter levels (with a large proportion from recent inputs) and excessive nutrient levels. Soil water content at field capacity increased exponentially with total soil carbon, suggesting that organic matter enhances water-holding capacity. Insect pest densities greatly exceeded action thresholds in nearly all gardens for aphids and whiteflies on Brassica crops, aphids on Cucurbit crops, and two-spotted spider mites on tomatoes. Predator and parasitoid densities were generally low (less than one per plant on average), perhaps partially due to low floral and woody perennial cover in most gardens (12 % and 9 % on average, respectively). Dominant groups of natural enemies were minute pirate bugs, spiders, and parasitoid wasps. A wide variety of people of differing experience levels, incomes, and ethnicities participate in community gardening in NYC, and most gardens host multiple languages. Promising directions for urban gardening research, education, and practice include: 1) Cover cropping to improve soil quality and nutrient management, and diversify crop rotations; 2) Improving access to soil testing and guidance on appropriate use of soil amendments, 3) Enhancing habitat for arthropod natural enemies that provide biological control of insect pests with floral and woody perennial plantings; and 4) Incorporating ecological knowledge and inquiry-based approaches into gardening workshops, educational materials, and technical support, and offering these resources in multiple languages.
Access options
Buy single article
Instant access to the full article PDF.
US$ 39.95
Tax calculation will be finalised during checkout.
Subscribe to journal
Immediate online access to all issues from 2019. Subscription will auto renew annually.
US$ 79
Tax calculation will be finalised during checkout.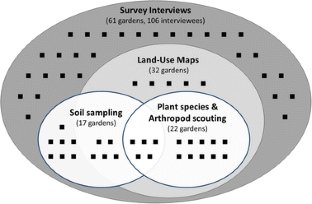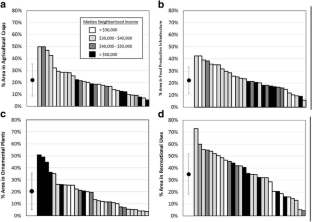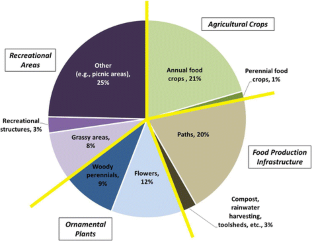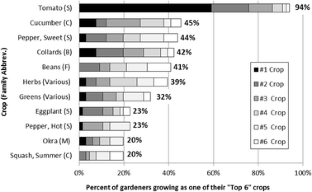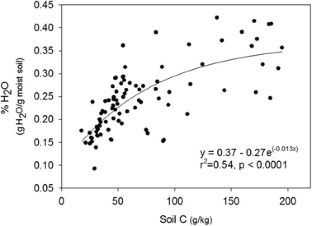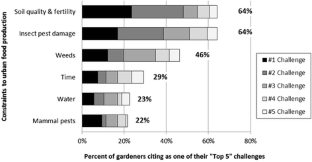 References
Alaimo K, Packnett E, Miles RA, Kruger DJ (2008) Fruit and vegetable intake among urban community gardeners. J Nutr Educ Behav 40:94–101

Algert SJ, Agrawal A, Lewis DS (2006) Disparities in access to fresh produce in low-income neighborhoods in Los Angeles. Am J Prev Med 30:365–370

Altieri MA, Nichols CI, Fritz MA (2010) Manage insects on your farm: a guide to ecological strategies. Sustainable Agriculture Network, Beltsville, MD

Andow DA (1991) Vegetational diversity and arthropod population response. Annu Rev Entomol 36:561–586

Armstrong D (2000) A survey of community gardens in upstate New York: implications for health promotion and community development. Health Place 6:319–327

Baker L (2002) Seeds of our city: Case studies from 8 diverse gardens in Toronto. Foodshare Education and Research Office, Toronto, Canada

Baker LE (2004) Tending cultural landscapes and food citizenship in Toronto's community gardens. Geogr Rev:305–325

Blair D, Giesecke CC, Sherman S (1991) A dietary, social and economic evaluation of the Philadelphia urban gardening project. J Nutr Educ 23:161–167

Blesh J, Drinkwater LE (2013) The impact of nitrogen source and crop rotation on nitrogen mass balances in the Mississippi river basin. Ecol Appl 23:1017–1035

Brady NC, Weil RR (2008) The nature and properties of soils, Fourteenth edn. Prentice Hall, Upper Saddle River, NJ

Braun AR, Duveskog D (2008) The farmer field school approach – History, global assessment, and success stories. International Fund for Agricultural Development: Rome, Italy. http://www.ifad.org/rpr2011/background/1.pdf. Accessed 25 Oct 2015

Cameira MR, Tedesco S, Leitao TE (2014) Water and nitrogen budgets under different production systems in Lisbon urban farming. Biosyst Eng 125:65–79

Carney PA, Hamada JL, Rdesinski R, Sprager L, Nichols KR, Liu BY, Pelayo J, Sanchez MA, Shannon J (2012) Impact of a community gardening project on vegetable intake, food security and family relationships: a community-based participatory research study. J Community Health 37:874–881

Castagnoli M, Caccia R, Liguori M, Simoni S, Marinari S, Soressi GP (2003) Tomato transgenic lines and Tetranychus urticae: changes in plant suitability and susceptibility. Exp Appl Acarol 31:177–189

Chaplin-Kramer R, O'Rourke ME, Blitzer EJ, Kremen C (2011) A meta-analysis of crop pest and natural enemy response to landscape complexity. Ecol Lett 14:922–932

Clark A (2007) Managing cover crops profitably. Sustainable Agriculture Network, Beltsville, MD. http://www.sare.org/Learning-Center/Books/Managing-Cover-Crops-Profitably-3rd-Edition. Accessed 28 Oct 2015

Clark HF, Hausladen DM, Brabander DJ (2008) Urban gardens: lead exposure, recontamination mechanisms, and implications for remediation design. Environ Res 107:312–319

Cohen N, Reynolds K (2015) Resource needs for a socially just and sustainable urban agriculture system: lessons from New York city. Renewable Agric Food Syst 30:103–114

Cohen N, Reynolds K, Sanghvi R (2012) Five borough farm: seeding the future of urban agriculture in New York city. Design trust for public space, New York, NY

Cole KW, Lewis EE, Day ER (2009) Whiteflies. Virginia Cooperative Extension Publication #444–280. Online at: http://pubs.ext.vt.edu/444/444-280/444-280.html. (verified 18 December 2013)

Cregg BM, Dix ME (2001) Tree moisture stress and insect damage in urban areas in relation to heat island effects. J Arboric 27:8–17

D'Abundo ML, Carden AM (2008) Growing wellness: The possibility of promoting collective wellness through community gardening education programs. Community Dev 39(4):83–94

Dale AG, Frank SD (2014) Urban warming trumps natural enemy regulation of herbivorous pests. Ecol Appl 24:1596–1607

Day L (2007) Field guide to the natural world of New York city. Johns Hopkins University Press, Baltimore, MD

Del Tredici P (2010) Wild urban plants of the northeast: a field guide. Cornell University Press, Ithaca, NY

Dewaelheyns V, Elsen A, Vandendriessche H, Gulinck H (2013) Garden management and soil fertility in Flemish domestic gardens. Landsc Urban Plan 116:25–35

Diehl J, Ellsworth P, Naranjo S (1997) Whiteflies in Arizona: Binomial sampling of nymphs. University of Arizona College of Agriculture. http://ag.arizona.edu/crop/cotton/insects/wf/wfly11.pdf. Accessed 27 Nov 2015

Dimson EV (2001) Crop profile for collards in Arizona. University of Arizona College of Agriculture, Tuscon. http://www.ipmcenters.org/cropprofiles/docs/azcollards.pdf. Accessed 27 Nov 2015

Drake L, Lawson LJ (2015) Results of a US and Canada community garden survey: shared challenges in garden management amid diverse geographical and organizational contexts. Agric Hum Values 32:241–254

Draper C, Freedman D (2010) Review and analysis of the benefits, purposes, and motivations associated with community gardening in the United States. J Community Pract 18:458–492

Drinkwater LE, Snapp SS (2007) Nutrients in agroecosystems: Rethinking the management paradigm. Adv Agron 92:163–186

Drinkwater LE, Schipanski M, Snapp SS, Jackson LE (2008) Ecologically based nutrient management. In: Snapp S, Pound B (eds) Agricultural systems: agroecology and rural innovation for development. Elsevier/Academic Press, Boston, pp. 159–208

Fiedler AK, Landis DA (2007a) Attractiveness of Michigan native plants to arthropod natural enemies and herbivores. Environ Entomol 36:751–765

Fiedler AK, Landis DA (2007b) Plant characteristics associated with natural enemy abundance at Michigan native plants. Environ Entomol 36:878–886

Gardiner MM, Prajzner SP, Burkman CE, Albro S, Grewal PS (2014) Vacant land conversion to community gardens: influences on generalist arthropod predators and biocontrol services in urban greenspaces. Urban Ecosystems 17:101–122

Gee GW, Bauder JW (1986) Particle size analysis. In: Klute A (ed) Methods of soil analysis. Part 1. Physical and mineralogical methods. Agronomy Monograph #9, 2nd edn. American Society of Agronomy, Madison, WI, pp. 383–411

Gentile R, Vanlauwe B, Kavoo A, Chivenge P, Six J (2010) Residue quality and N fertilizer do not influence aggregate stabilization of C and N in two tropical soils with contrasting texture. Nutr Cycl Agroecosyst 88:121–131

Gibb H, Hochuli DF (2002) Habitat fragmentation in an urban environment: large and small fragments support different arthropod assemblages. Biol Conserv 106:91–100

Gittleman M, Libbrizi L, Stone E (2011) Community garden survey – New York city, results 2009/2010. GrowNYC: New York, NY. http://www.grownyc.org/files/GrowNYC_CommunityGardenReport.pdf. Accessed 29 Oct 2015

Gittleman M, Jordan K, Brelsford E (2012) Using citizen science to quantify community garden crop yields. Cities and the Environment 5:Article 4, 14 pp. Online at: http://digitalcommons.lmu.edu/cate/vol5/iss1/4/. Accessed 27 Nov 2015

Grubinger V (2005) Flea beetle management. University of Vermont Extension, Brattleboro, VT. Online at: http://www.uvm.edu/vtvegandberry/factsheets/fleabeetle.html (verified 16 March 2014)

Gugino BK, Idowu OJ, Schindelbeck RR, van Es HM, Wolfe DW, Moebius-Clune BN, Thies JE, Abawi GS (2009) Cornell soil health assessment training manual, Second edition. Cornell University Agricultural Experiment Station, Geneva, NY. Online at: http://soilhealth.cals.cornell.edu/(verified 20 August 2015)

Guitart D, Pickering C, Byrne J (2012) Past results and future directions in urban community gardens research. Urban For Urban Green 11:364–373

Haynes RJ (2005) Labile organic matter fractions as central components of the quality of agricultural soils: an overview. Adv Agron 85:221–268

Haynes RJ, Beare MH (1997) Influence of six crop species on aggregate stability and some labile organic matter fractions. Soil Biol Biochem 29:1647–1653

Horowitz B (2009) Recession grows interest in seeds, vegetable gardening. USA Today, 20 February 2009. Online at: http://usatoday30.usatoday.com/money/industries/food/2009-02-19-recession-vegetable-seeds_N.htm (verified 8 November 2013)

Isaacs R, Tuell J, Fiedler A, Gardiner M, Landis D (2009) Maximizing arthropod-mediated ecosystem services in agricultural landscapes: the role of native plants. Front Ecol Environ 7:196–203

Kanyama-Phiri G, Wellard K, Snapp SS (2008) Introduction. In: Snapp S, Pound B (eds) Agricultural systems: agroecology and rural innovation for development. Elsevier/Academic Press, Boston, pp. 1–26

Klass C (1996) Whiteflies. Cornell Cooperative Extension of Suffolk County, Riverhead, NY. Online at: https://s3.amazonaws.com/assets.cce.cornell.edu/attachments/5174/Whiteflies.pdf?1418397942 (verified 29/April 2015)

Krasny ME, Tidball KG (2009) Community gardens as contexts for science, stewardship, and civic action learning. Cities and the Environment 2: Article 8, 18 pp. http://digitalcommons.lmu.edu/cate/vol2/iss1/8/. Accessed 27 Nov 2015

Kroma MA (2006) Organic farmer networks: facilitating learning and innovation for sustainable agriculture. J Sustain Agric 28:5–28

Landis D, Wratten S, Gurr G (2000) Habitat management to conserve natural enemies of arthropod pests in agriculture. Annu Rev Entomol 45:175–201

Larson NI, Story MT, Nelson MC (2009) Neighborhood environments: disparities in access to healthy foods in the US. Am J Prev Med 36:74–81

Lawson LJ (2005) City bountiful : a century of community gardening in America. University of California Press, Berkeley

Lawson L, Drake L (2012) Community garden organization survey, 2011–2012. American Community Gardening Association, Columbus, OH and Rutgers University, New Brunswick. http://agriurban.rutgers.edu/Documents/Lawson%20and%20Drake%20community%20garden%20survey%20report.pdf. Accessed 29 Oct 2015

Levkoe CZ (2006) Learning democracy through food justice movements. Agric Hum Values 23:89–98

Liebman M, Dyck E (1993) Crop rotation and intercropping strategies for weed management. Ecol Appl 3:92–122

Litt JS, Soobader M, Turbin MS, Hale JW, Buchenau M, Marshall JA (2011) The influence of social involvement, neighborhood aesthetics, and community garden participation on fruit and vegetable consumption. Am J Public Health 101:1466–1473

MacNair E (2002) Seeds of success: Growing healthy communities through community gardening. POLIS Project on Ecological Governance, University of Victoria, Victoria. Online at: http://www.polisproject.org/PDFs/seeds%20of%20success.pdf (verified 11 February 2010)

Marriott EE, Wander MM (2006) Qualitative and quantitative differences in particulate organic matter fractions in organic and conventional farming systems. Soil Biol Biochem 38:1527–1536

McDaniel MD, Tiemann LK, Grandy AS (2014) Does agricultural crop diversity enhance soil microbial biomass and organic matter dynamics? A meta-analysis. Ecol Appl 24(3):560–570

McIntyre NE (2000) Ecology of urban arthropods: a review and a call to action. Ann Entomol Soc Am 93:825–835

Miller JR (2005) Biodiversity conservation and the extinction of experience. Trends Ecol Evol 20:430–434

Mitchell RG, Spliethoff HM, Ribaudo LN, Lopp DM, Shayler HA, Marquez-Bravo LG, Lambert VT, Ferenz GS, Russell-Anelli JM, Stone EB, McBride MB (2014) Lead (Pb) and other metals in New York city community garden soils: factors influencing contaminant distributions. Environ Pollut 187:162–169

Miyake KK, Maroko AR, Grady KL, Maatay JA, Arno PS (2010) Not just a walk in the park: Methodological improvements for determining environmental justice implications of park access in New York City for the promotion of physical activity. Cities and the Environment 3:Article 8, 17 pp. http://digitalcommons.lmu.edu/cate/vol3/iss1/8/. Accessed 27 Nov 2015

Mohler C, Johnson SE (2009) Crop rotation on organic farms: A planning manual. Natural Resource, Agriculture, and Engineering Service (NRAES). Cooperative Extension, Cornell University, Ithaca NY. http://www.sare.org/Learning-Center/Books/Crop-Rotation-on-Organic-Farms. Accessed Nov 2015

Morandin LA, Long RF, Kremen C (2014) Hedgerows enhance beneficial insects on adjacent tomato fields in an intensive agricultural landscape. Agric Ecosyst Environ 189:164–170

New York State Department of Health (2011) Healthy gardening: Tips for new and experienced gardeners. Online at: http://www.health.ny.gov/publications/1301.pdf. Accessed 27 Nov 2015

Nihoul P, Vanimpe G, Hance T (1991) Characterizing indexes of damage to tomato by the 2-spotted spider mite, Tetranychus urticae Koch (acari, tetranychidae) to achieve biological control. J Hortic Sci 66:643–648

NJAES (2014) Mehlich-3 values for relative level categories. New Jersey Agricultural Experiment Station/Rutgers Soil Testing Laboratory, New Brunswick Online at: https://njaes.rutgers.edu/soiltestinglab/pdfs/rellev.pdf (verified 20 August 2015)

Ohmer ML, Meadowcroft P, Freed K, Lewis E (2009) Community gardening and community development: individual, social, and community benefits of a community conservation program. J Community Pract 17(4):377–399

Peterson GD (2005) Ecological management: control, uncertainty, and understanding. In: Cuddington K, Beisner B (eds) Ecological paradigms lost: routes of theory change. Elsevier/Academic Press, Boston, pp. 371–395

Pfeiffer A, Silva S, Colquhoun J (2014) Innovation in urban agricultural practices: responding to diverse production environments. Renewable Agric Food Syst 30:79–91

Philpott SM, Cotton J, Bichier P, Friedrich RL, Moorhead LC, Uno S, Valdez M (2014) Local and landscape drivers of arthropod abundance, richness, and trophic composition in urban habitats. Urban Ecosystems 17:513–532

Pickett STA, Cadenasso ML, Grove JM, Nilon CH, Pouyat RV, Zipperer WC, Costanza R (2001) Urban ecological systems: linking terrestrial ecological, physical, and socioeconomic components of metropolitan areas. Annu Rev Ecol Syst 32:127–157

Po EA, Snapp SS, Kravchenko A (2009) Rotational and cover crop determinants of soil structural stability and carbon in a potato system. Agron J 101:175–183

Reiners S, Petzoldt CH (2014) Integrated crop and pest management guidelines for commercial vegetable production. Pesticide Management Education Program, Cornell University, Ithaca, NY. Online at: http://veg-guidelines.cce.cornell.edu.proxy.library.cornell.edu (verified 15 March 2014)

Saldivar-Tanaka L, Krasny ME (2004) Culturing community development, neighborhood open space, and civic agriculture: the case of Latino community gardens in New York city. Agric Hum Values 21:399–412

Schmelzkopf K (2002) Incommensurability, land use, and the right to space: community gardens in New York city. Urban Geography 23:323–343

Seaman AJ, Petzoldt CH, Bellinder R, Dillard H, Hoffman MP, Kline W, McGrath MT, Mutschler M, Pedersen LH, Reiners S, Zitter TA (2000) Fresh market and processing tomato IPM scouting procedures. New York State Integr Pest Manag Program Bull 112

Settle W (2000) Living soils: Training exercises for integrated soils management. Food and Agricultural Organization of the United Nations, Programme for Community IPM in Asia, Jakarta, Indonesia. Online at: http://www.share4dev.info/ffsnet/documents/3144.pdf (verified 3 October 2015)

Shava S, Krasny ME, Tidball KG, Zazu C (2010) Agricultural knowledge in urban and resettled communities: applications to social-ecological resilience and environmental education. Environ Educ Res 16:575–589

Shayler H, McBride MB, Harrison E (2009) Soil contaminants and best practices for healthy gardens. Cornell Waste Management Institute, Department of Crop and Soil Sciences, Cornell University. Online at: http://cwmi.css.cornell.edu/Soil_Contaminants.pdf. Accessed 27 Nov 2015)

Shennan C (2008) Biotic interactions, ecological knowledge and agriculture. Philos Transac R Soc B-Biol Sci 363:717–739

Snapp SS, Swinton SM, Labarta R, Mutch D, Black JR, Leep R, Nyiraneza J, O'Neil K (2005) Evaluating cover crops for benefits, costs and performance within cropping system niches. Agron J 97:322–332

Svendsen ES, Campbell LK (2008) Urban ecological stewardship: Understanding the structure, function and network of community-based urban land management. Cities and the Environment 1:Article 4, 31 pp. http://digitalcommons.lmu.edu/cate/vol1/iss1/4/. Accessed 27 Nov 2015

Teasdale JR, Mohler CL (1993) Light transmittance, soil temperature, and soil moisture under residue of hairy vetch and rye. Agron J 85:673–680

Teig E, Amulya J, Bardwell L, Buchenau M, Marshall JA, Litt JS (2009) Collective efficacy in Denver, Colorado: strengthening neighborhoods and health through community gardens. Health Place 15:1115–1122

Tonitto C, David MB, Drinkwater LE (2006) Replacing bare fallows with cover crops in fertilizer-intensive cropping systems: a meta-analysis of crop yield and N dynamics. Agric Ecosyst Environ 112:58–72

Tscharntke T, Klein AM, Kruess A, Steffan-Dewenter I, Thies C (2005) Landscape perspectives on agricultural intensification and biodiversity - ecosystem service management. Ecol Lett 8:857–874

U.S. EPA (2012) Integrated pest management (IPM) principles. United States Environmental Protection Agency (U.S. EPA). Online at: http://www.epa.gov/opp00001/factsheets/ipm.htm (verified 29 March 2014)

U.S. House of Representatives (2010) 111th Congress, 2nd Session. H.R. 4971: A bill to increase the emphasis on urban agricultural issues in the Department of Agriculture. Government Printing Office, Washington, D.C. http://www.gpo.gov/fdsys/pkg/BILLS-111hr4971ih/pdf/BILLS-111hr4971ih.pdf. Accessed 27 Nov 2015

Uva RH, Neal JC, DiTomaso JM (1997) Weeds of the northeast. Comstock Publishing Associates/Cornell University Press, Ithaca, NY

Vaughan KB, Kaczynski AT, Stanis SAW, Besenyi GM, Bergstrom R, Heinrich KM (2013) Exploring the distribution of park availability, features, and quality across Kansas city, Missouri by income and race/ethnicity: an environmental justice investigation. Ann Behav Med 45:S28–S38

Vitiello D, Nairn M (2009) Community Gardening in Philadelphia: 2008 Harvest Report. Penn Planning and Urban Studies, University of Pennsylvania. Online at: https://sites.google.com/site/harvestreportsite/philadelphia-report. Accessed Nov 2015)

Wakefield S, Yeudall F, Taron C, Reynolds J, Skinner A (2007) Growing urban health: community gardening in south-east Toronto. Health Promot Int 22:92–101

Wander MM (2004) Soil organic matter fractions and their relevance to soil function. In: Magdoff F, Weil RR (eds) Soil organic matter in sustainable agriculture. CRC Press LLC, New York, NY, pp. 67–102

Warner KD (2007) Agroecology in action : extending alternative agriculture through social networks. MIT, Cambridge, Mass

Wekerle GR (2004) Food justice movements: policy, planning, and networks. J Plan Educ Res 23:378

Witzling L, Wander M, Phillips E (2010) Testing and educating on urban soil lead: a case of Chicago community gardens. J Agric Food Syst Community Dev 1:167–185

Wolf AM, Beegle DB (1995) Recommended soil tests for macronutrients: Phosphorous, potassium, calcium, and magnesium. Sims JT, Wolf A (eds) Recommended soil testing procedures for the northeastern United States. Northeast Regional Bulletin #493. Agricultural Experiment Station, University of Delaware, Newark, DE. Online at: http://extension.udel.edu/lawngarden/soil-health-composting/recommended-soil-testing-procedures-for-the-northeastern-united-states/ (verified 3 October 2015). pp 25–34
Acknowledgments
Our thanks and appreciation go to all of the community gardeners in NYC who welcomed us into their gardens, shared their knowledge and experiences, and facilitated ecological data collection. We thank our colleagues in the Healthy Soils, Healthy Communities project, particularly Hannah Shayler, for facilitating initial contacts with NYC gardeners and assisting in development of our interview guides. Bilen Berhanu of GreenThumb NYC, David Vigil and Deborah Greig of East New York Farms!, and Hannah Riseley-White of Green Guerillas also generously shared their knowledge of community gardening in NYC and introduced us to many gardens and gardeners. John Ameroso shared his extensive knowledge of agricultural management challenges in NYC urban gardens and helped us select key insect pest problems for further research. Charles Day of Wave Hill Botanical Garden helped us identify many ornamental and weedy plants in the gardens. Finally, we are grateful for the help of field and lab assistants Erin Eck, Abigail Cohen, Bonnie Schiffman, Margaret Pickoff, Alicia Miggins, Ross Hathaway, Sarah Zipfel, Melissa Harbut, Johanna Katz, and Rob Meyer. Funding for this project was provided by the Toward Sustainability Foundation, United States Department of Agriculture (USDA) Hatch and Smith-Lever Grant No. 2010-11-293, and the Food Dignity Project (supported by USDA/ National Institute of Food and Agriculture / Agricultural and Food Research Initiative Competitive Grant #2011-68004-30074). MMG was supported by an National Science Foundation Graduate Research Fellowship (2009-2012) and a Land Grant Fellowship from Cornell University's College of Agriculture and Life Sciences (2012-2014).
Ethics declarations
Prior to administering garden coordinator and gardener surveys, we submitted the interview guides (including an oral informed consent protocol) to the Institutional Review Board for Human Participants in the Cornell University Office of Research Integrity and Assurance. They were deemed exempt from review due to the non-sensitive nature of the information sought. Participating gardeners received updates via mailings, a project website (http://blogs.cornell.edu/gep/), and presentations.
Electronic supplementary material
About this article
Cite this article
Gregory, M.M., Leslie, T.W. & Drinkwater, L.E. Agroecological and social characteristics of New York city community gardens: contributions to urban food security, ecosystem services, and environmental education. Urban Ecosyst 19, 763–794 (2016). https://doi.org/10.1007/s11252-015-0505-1
Keywords
Community gardens

Ecological knowledge

Ecosystem services

Food security

Gardening education

Insect pest management

Land-use

New York City

Soil fertility

Soil quality

Urban agriculture

Urban arthropods