Abstract
Urban development has profound impacts on ecological patterns and processes making the scientific information required for developing environmental ordinances central for mitigating these negative ecological impacts. Washington State requires that planners use the best available science (BAS) to formulate land use ordinances as part of the state's Growth Management Act (GMA). We present empirical findings describing challenges to planners in defining "best available science" and using BAS to create local ordinances that balance development needs with natural resource protection. We interviewed city and county planners (and their consultants) in western Washington to determine what they find useful about BAS, whether or not BAS is applicable to their jurisdictions, and what constraints they experience in reviewing and using BAS to create or update their land use ordinances. Our results suggest that applying the BAS requirement is particularly difficult in urban areas. Specifically, planners had difficulty applying results from research conducted in systems dissimilar to their urban landscapes. These challenges to planners were exacerbated by (1) a lack of resources and (2) political tensions among stakeholders with competing values in urban settings. We conclude with recommendations for improving the consideration of science in statewide land-use planning.
Access options
Buy single article
Instant access to the full article PDF.
US$ 39.95
Tax calculation will be finalised during checkout.
Subscribe to journal
Immediate online access to all issues from 2019. Subscription will auto renew annually.
US$ 79
Tax calculation will be finalised during checkout.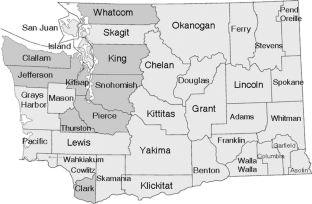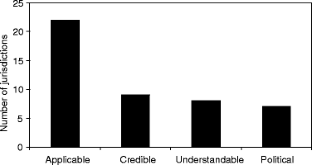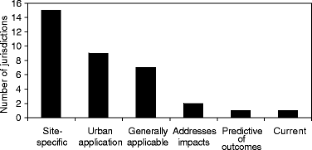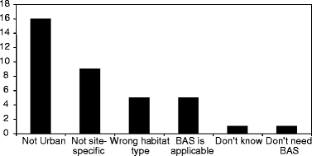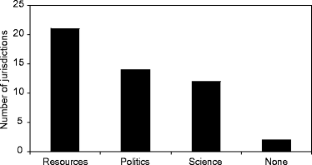 References
Ahern J (1999) Spatial concepts, planning strategies and future scenarios: a framework method for integrating landscape ecology and landscape planning. In: Klopatek J, Gardner R (eds) Landscape ecological analysis: issues and applications. Springer, Berlin Heidelberg New York

Andrews C (2002) Humble analysis: the practice of joint fact-finding. Praeger, Westport, CT

Barbour I (1980) Technology, environment, and human values. Praeger, NewYork

Barthel S, Colding J, Elmqvist T et al (2005) History and local management of a biodiversity-rich, urban cultural landscape. Ecology and Society 10(2):10–37, http://www.ecologyandsociety.org/vol10/iss2/art10/ Cited 24 Apr 2007

Beatley T (2000) Preserving biodiversity: challenges for planners. J Am Plann Assoc 66(1):5–20 doi:10.1080/01944360008976080

Beier P, Noss RF (1998) Do habitat corridors provide connectivity? Conserv Biol 12:643–663 doi:10.1046/j.1523-1739.1998.98036.x

Bocking S (2005) Protecting the rain barrel: discourses and the roles of science in a suburban environmental controversy. Env Polit 14(5):611–628 doi:10.1080/09644010500257896

Botkin DB, Beveridge CE (1997) Cities as environments. Urban Ecosyst 1(1):3–19 doi:10.1023/A:1014354923367

Boyer T, Polasky S (2004) Valuing urban wetlands: a review of non-market valuation studies. Wetlands 24(4):744–755 doi:10.1672/0277-5212(2004)024[0744:VUWARO]2.0.CO;2

Bradshaw G, Borchers J (2000) Uncertainty as information: narrowing the science-policy gap. Conservation Ecology 4:7 http://www.consecol.org/Journal/vol4/iss1/art7 Cited 24 Apr 2007

Brazel A, Selover N, Vose R et al (2000) The tale of two climates: Baltimore and Phoenix urban LTER sites. Clim Res 15(2):123–135 doi:10.3354/cr015123

Carden K (2006) Bridging the divide: the role of science in species conservation law. HELR Harvard Environ Law Rev 30(165)

Carpenter S, Folke C (2006) Ecology of transformation. Trends Ecol Evol 21(6):309–315 doi:10.1016/j.tree.2006.02.007

Cash D, Borck J, Patt A (2006) Countering the loading-dock approach to linking science and decision making: comparative analysis of El Nino/Southern Oscillation (ENSO) Forecasting Systems. Sci Technol Human Values 31(4):465–494 doi:10.1177/0162243906287547

Christensen N, Bartuska A, Brown J et al (1996) The report of the ecological society of America committee on the scientific basis for ecosystem management. Ecol Appl 6:665–691 doi:10.2307/2269460

Citations of Recommended Sources of Best Available Science—Washington State Office of Community Development (March 2002). http://www.cted.wa.gov/uploads/BAS_Citations_Final.pdf Cited May 19, 2008.

Collinge S (1996) Ecological consequences of habitat fragmentation: implications for landscape architecture and planning. Landsc Urban Plan 36:59–77 doi:10.1016/S0169-2046(96)00341-6

Copsey A (1999) Including best available science in the designation and protection of critical areas under the Growth Management Act. Seattle Univ Law Rev 23(1):97–143

Cort C (1996) A survey of the use of natural heritage data in local land-use planning. Conserv Biol 10(2):632–637 doi:10.1046/j.1523-1739.1996.10020632.x

Crane P, Kinzig A (2005) Nature in the metropolis. Science 27:1225 doi:10.1126/science.1114165

Daily G (1997) Nature's services: societal dependence on natural ecosystems. Island Press, Washington, DC

Dale V, Brown S, Haeuber R et al (2000) Ecological principles and guidelines for managing the use of land. Ecol Appl 10:639–670

Edgar B, Shofield N, Campbell A (2001) Informing river management policies and programs with science. Water Sci Technol 43(9):185–195

Evans J (2006) Lost in translation? Exploring the interface between environmental research and policymaking. Environ Plan A 38(3):517–531 doi:10.1068/a37393

Flores A, Pickett STA, Zipperer WC et al (1998) Adopting a modern ecological view of the metropolitan landscape: the case of a greenspace system for the New York City region. Landsc Urban Plan 39:295–308 doi:10.1016/S0169-2046(97)00084-4

Francis T, Whittaker K, Shandas V et al (2005) Incorporating science into the environmental policy process: a case study from Washington State. Ecology and Society 10(1):35–52 http://www.ecologyandsociety.org/vol10/iss1/art35/ Cited 24 Apr 2007

Glaser B, Anselm S (1967) The discovery of grounded theory: strategies for qualitative research. Aldine Publishing Company, Chicago

Grimm N, Sheibley R, Crenshaw C et al (2005) N retention and transformation in urban streams. J N Am Benthol Soc 24(3):626–642

Growth Management Act, Revised Code of Washington, Title 36, Chapter 70A (1990)

Innes JE, Booher DE (1999) Metropolitan development as a complex system: a new approach to sustainability. Econ Dev Q 13(2):141–156 doi:10.1177/089124249901300204

IPCC (Intergovernmental Panel on Climate Change) (2007) The Physical Science Basis: summary of Policymakers in Geneva. World Meteorological Organization (WMO) and UN Environment Programme (UNEP). http://ipcc-wg1.ucar.edu/ Cited 28 May 2008

Jackson JBC, Kirby MX, Berger WH et al (2001) Historical overfishing and the recent collapse of coastal ecosystems. Science 293(5530):629–637 doi:10.1126/science.1059199

Jenerette G, Larsen L (2006) A global perspective on changing sustainable urban water supplies. Global Planet Change 50(3–4):202–211 doi:10.1016/j.gloplacha.2006.01.004

Johnson B, Hill K (2002) Ecology and design: frameworks for learning. Island Press, Washington, DC

Kaiser EJ, Godschalk DR, Chapin FS (1995) Urban land use planning,, 4thth edn. University of Illinois Press, Urbana, IL

Kinzig A, Starrett D (2003) Coping with uncertainty: a call for a new science-policy forum. Ambio 32(5):330–335 doi:10.1639/0044-7447(2003)032[0330:CWUACF]2.0.CO;2

Kline JD (2006) Public demand for preserving local open space. Soc Nat Resour 19(7):645–659 doi:10.1080/08941920600742419

Knight A, Cowling R, Campbell B (2006) An operational model for implementing conservation action. Conserv Biol 20(2):408–419 doi:10.1111/j.1523-1739.2006.00305.x

Leschine T, Ferriss B, Bell K et al (2003) Challenges and strategies for better use of scientific information in the management of coastal estuaries. Estuaries 26(4B):1189–1204

Lubchenco J (1998) Entering the century of the environment: a new social contract for science. Science 279:491–497 doi:10.1126/science.279.5350.491

McKinney M (2002) Urbanization, biodiversity, and conservation. Bioscience 52(10):883–890 doi:10.1641/0006-3568(2002)052[0883:UBAC]2.0.CO;2

McPherson G, Simpson J, Peper P et al (2005) Municipal forest benefits and costs in five US cities. J For 103(8):411–416

Meyer J, Paul M, Taulbee W (2005) Stream ecosystem function in urbanizing landscapes. J N Am Benthol Soc 24(3):602–612

National Oceanic & Atmospheric Administration Fisheries Service, Northwest Regional Office. (2005) ESA Salmon Listings: Salmon Populations. http://www.nwr.noaa.gov/ESA-Salmon-Listings/Salmon-Populations/Index.cfm Cited 24 Apr 2007

Norton B (1998) Improving ecological communication: the role of ecologists in environmental policy formation. Ecol Appl 8(2):350–364 doi:10.1890/1051-0761(1998)008[0350:IECTRO]2.0.CO;2

Nowak D, Dwyer J (2000) Understanding the benefits and costs of urban forest ecosystems. In: Kuser J (ed) Urban and community forestry in the northeast. Plenum Publishing, New York

Owens S, Petts J, Bulkeley H (2006) Boundary work: knowledge, policy, and the urban environment. Environ Plann C 24:633–643 doi:10.1068/c0606j

Pierce S, Cowling R, Knight A et al (2005) Systematic conservation planning products for land-use planning: Interpretation for implementation. Biol Conserv 125(4):441–458 doi:10.1016/j.biocon.2005.04.019

Pohl C (2008) From science to policy through transdisciplinary research. Environ Sci Policy 11:46–53 doi:10.1016/j.envsci.2007.06.001

Policansky D (1998) Science and decision making for water resources. Ecol Appl 8(3):610–618 doi:10.1890/1051-0761(1998)008[0610:SADMFW]2.0.CO;2

Randolph J (2004) Environmental land use planning and management. Island Press, Washington, DC

Regan H, Colyvan M, Markovchick-Nicholls L (2006) A formal model for consensus and negotiation in environmental management. J Environ Manage 80:167–176 doi:10.1016/j.jenvman.2005.09.004

Roux D, Rogers K, Biggs H et al (2006) Bridging the science–management divide: moving from unidirectional knowledge transfer to knowledge interfacing and sharing. Ecology and Society 11(1):4–23 http://www.ecologyandsociety.org/vol11/iss1/art4/ Cited 24 Apr 2007

Shandas V (2007) An empirical study of streamside landowners' interest in riparian conservation. J Am Plann Assoc 73(2). doi:10.1080/01944360708976151

Slocombe D (1998) Lessons from experience with ecosystem-based management. Landsc Urban Plan 40:31–39 doi:10.1016/S0169-2046(97)00096-0

Soule M (1991) Preserving biodiversity: challenges for planners. J Am Plann Assoc 57(3):313–324 doi:10.1080/01944369108975502

Steinitz C (ed) The Students of the Fall 1996 Design Studio (1997) An alternative future for the region of Camp Pendleton, California. Harvard Graduate School of Design. Cambridge, MA, USA. http://www.gsd.harvard.edu/depts/larchdep/research/pendleton/ Cited 24 Apr 2007

Strauss A, Corbin J (1990) Basics of qualitative research. Sage Publications, London

Szaro R, Boyce D, Puchlerz T (2005) The challenges associated with developing science-based landscape scale management plans. Landsc Urban Plan 72:3–12 doi:10.1016/j.landurbplan.2004.09.011

Vedwan N et al (2008) Institutional evolution in Lake Okeechobee management in Florida: characteristics, impacts, and limitations. Water Resour Manage 22:699–718 doi:10.1007/s11269-007-9187-7

Washington Administrative Code (WAC) Title 365, chapter 195 (2001).

Washington State Department of Community Trade, and Economic Development. (2003) Critical areas assistance handbook: protecting critical areas within the framework of the Washington Growth Management Act. http://cted.wa.gov/site/745/default.aspx Cited 24 Apr 2007

Watson-Wright W (2005) Policy and science: different roles in the pursuit of solutions to common problems. Mar Ecol Prog Ser 300:241–296 doi:10.3354/meps300241

Weber J, Word C (2001) The communication process as evaluative context: what do nonscientists hear when scientists speak? Bioscience 51(6):487–495 doi:10.1641/0006-3568(2001)051[0487:TCPAEC]2.0.CO;2

White D, Minotti P, Barczak M et al (1997) Assessing risks to biodiversity from future landscape change. Conserv Biol 11(2):349–360 doi:10.1046/j.1523-1739.1997.95458.x

Yli-Pelkonen V, Niemela J (2006) Use of ecological information in urban planning: experiences from the Helsinki metropolitan area, Finland. Urban Ecosyst 9(3):211–226 doi:10.1007/s11252-006-8591-8

Zipperer W, Wu J, Pouyat R et al (2000) The application of ecological principles to urban and urbanizing landscapes. Ecol Appl 10(3):685–688 doi:10.1890/1051-0761(2000)010[0685:TAOEPT]2.0.CO;2
Acknowledgements
We are grateful to Gordon Bradley, Clare Ryan, Marina Alberti and the Urban Ecology Integrative Graduate Education and Research Traineeship Program for suggestions to improve the manuscript. This research was supported by the National Science Foundation (IGERT-0114351).
Appendix
Appendix
The following is the full interview conducted with planners in western Washington State, as well as the consultants they hired, associated with the update of critical areas ordinances (CAOs) in their jurisdictions. The interviews were conducted primarily face-to-face, and the questions are a mix of three types: open–ended, fixed response, i.e. yes/no, and scale questions. The interviews were taped and later transcribed, and the text was used in analyses presented in the main article. We do not present results from all of the data collected below in the present article.
Introduction spoken to interviewee prior to beginning interview
We are interested in the science–policy relationship, and our goal is to understand how the critical areas ordinance update process varies across jurisdictions and what factors can explain this variation. Specifically, we are focusing on wetlands, fish and wildlife habitat conservation areas, and anadromous fish.
Questions to planners:
1.

Within your department, please explain the main steps in the update process, and identify the main people involved and their roles.

2.

What other groups are part of the update process and how are they related to your department and each other?

3.

What stage in the update is your jurisdiction currently in?
Questions to consultants:
1.

Please explain what you were specifically hired to do for the city or county's CAO update.

2.

How extensive of a review were you tasked with?

3.

How far into this process are you?
Questions to all:
1.

Has your jurisdiction completed a critical areas inventory? How detailed is it?

2.

Has your current CAO changed since the last CAO?

3.

In a general sense, how much has it changed?

4.

More specifically, what types of changes occurred?

5.

Do you expect that this update process lead to additional variances or exemptions in your new ordinance?

6.

Considering all the changes you've just described, what are the main factors you think are responsible for these changes?

7.

Are any of the changes being made to the current CAO a direct result of your BAS review? If yes, which ones? Please describe why. If no, please describe why not.

8.

(If update not fully completed) Do you anticipate the final draft of your Critical Areas Ordinance will be different from your current draft? On a scale of 1–5, how much do you expect it will change?

| | | | | | |
| --- | --- | --- | --- | --- | --- |
| 1 | 2 | 3 | 4 | 5 | ? |
| No | minor change | moderate change | significant change | very sig. change | don't know change (too early) |

9.

In addition to your Critical Areas Ordinance, does your jurisdiction have other measures or regulations to protect or conserve specific critical area types?

10.

What is your working definition of BAS?

11.

What types of scientific information constitute BAS?

12.

How did you compile your BAS list? For example, did you start with an existing list?

13.

Are you familiar with the BAS list prepared by the state Office of Community Development?

a.

Does your bibliography vary from it?

b.

How?

c.

Why?

14.

What qualities or characteristics of BAS make it useful to you?

15.

When there is conflict in BAS, how do you decide what BAS to include in making recommendations for the CAO?

16.

What types of information do you pull from BAS?

17.

Using an example, could you describe how you synthesize multiple ideas, numbers, or information found in BAS?

18.

If BAS suggests a range of biophysical criteria to protect a critical area type, how do you decide what criteria to recommend for the CAO?

19.

How well does BAS apply to the critical areas in your jurisdiction?

a.

Can you describe why/why not using an example?

20.

Are there any constraints on your review of BAS?

21.

(Only for those who have completed their update process) Did your BAS review lead to any specific biophysical changes?

(If YES) Was one of those changes in your buffer widths?

(If YES) Can you identify any specific BAS that led to the buffer width change?

If the BAS didn't lead to that change, how did you arrive at the specific change?

(If NO) Why not?

Were there any other specific changes to the biophysical criteria?

22.

We're interested in three main types of critical areas. I'd like to know which of them this jurisdiction has.

a.

Wetlands?

b.

Fish & Wildlife Habitat Conservation Areas?

c.

Anadromous Fish?

23.

I'm going to read you a direct quote from the RCW (36.70A.172) related to Critical Areas Ordinances and then ask you to interpret three parts of it.

24.

"In designating and protecting critical areas under this chapter, counties and cities shall include the best available science in developing policies and development regulations to protect the functions and values of critical areas."

a.

For each CA type you just listed, how do you interpret "designating and protecting"?

b.

For these same critical areas, how do you interpret "functions and values"?

c.

How do you interpret "shall include the best available science"?

25.

Are you working with scientific experts on this update? (If yes) What kind?

26.

On a scale of 1–5, what is the priority of the update process for your jurisdiction?

| | | | | |
| --- | --- | --- | --- | --- |
| 1 | 2 | 3 | 4 | 5 |
| No priority Please explain. | minimum priority | moderate priority | high priority | very high priority |

27.

Is there a specific person or group who is making the update a priority? (If yes) Who and why?

28.

Does this priority impact the way the science is reviewed or how the ordinance is updated? (If yes) How?

29.

What proportion of your time is devoted to the update process?

30.

Are there any competing environmental regulatory issues you are dealing with?
About this article
Cite this article
Mills, A., Francis, T., Shandas, V. et al. Using best available science to protect critical areas in Washington state: challenges and barriers to planners. Urban Ecosyst 12, 157 (2009). https://doi.org/10.1007/s11252-008-0071-x
Keywords
Best available science

Critical areas

Planning

Policy

Urban