Abstract
Fifteen herbaceous perennial grass and herb species were planted into experimental green roofs in spring 2001. The species differed widely in their origins, heights, flowering times, life spans and growth forms but all were typical of dry and nutrient-stressed habitats. Three individuals of each species of a standardised size were randomly assigned to a planting grid at 20 cm apart in each experimental replicate plot at substrate depth of either 100 or 200 mm. Each treatment was replicated three times. During each growing season, the mean height and spread of each individual was recorded, together with flowering performance and % vegetation cover. In addition the numbers and % covers of all spontaneous colonised species were recorded. Greatest survival, diversity, size and flowering performance of planted species occurred at 200 mm depth. Bare ground and moss cover was greatest at 100 mm, as was diversity of colonising species. Differences between the early years and the final years of the experiment indicate the need for long-term monitoring of green roofs in addition to short-term experiments.
Access options
Buy single article
Instant access to the full article PDF.
US$ 39.95
Tax calculation will be finalised during checkout.
Subscribe to journal
Immediate online access to all issues from 2019. Subscription will auto renew annually.
US$ 79
Tax calculation will be finalised during checkout.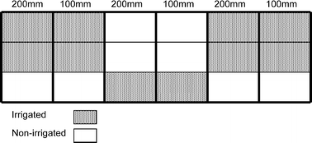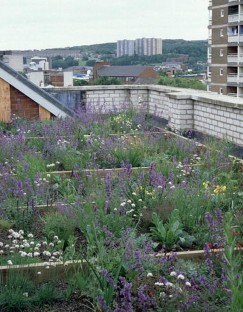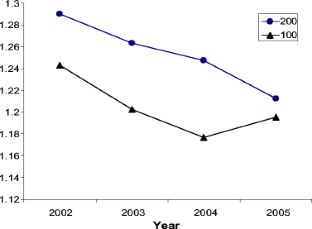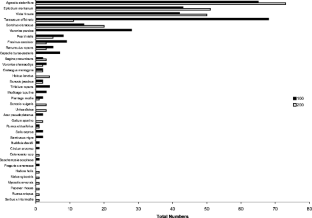 References
Boivin M, Lamy M, Gosselin A, Dansereau B (2001) Effect of artificial substrate depth on freezing injury of six herbaceous perennials grown in a green roof system. HortTechnology 11:409–412

Brenneisen S (2006) Space for wildlife: designing green roofs for habitat in Switzerland. Urban Habitats 4:27–36. http://www.urbanhabitats.org

Dunnett N, Kingsbury N (2004) Planting green roofs and living walls. Timber Press, Portland, Oregon

Dunnett NP, Nolan A (2004) The effect of substrate depth and supplementary watering on the growth of nine herbaceous perennials in a semi-extensive green roof. Proceedings of the International Conference on Urban Horticulture, Acta Horticulturae 643:305–310

Dunnett N, Nagase A, Booth R, Grime J (2005) Vegetation composition and structure significantly influence green roof performance. Proceedings of the third North American Green roof conference: greening rooftops for sustainable communities, Washington DC. The Cardinal Group, Toronto

Durhman AK, Rowe DB, Rugh CL (2006) Effect of watering regimen on chlorophyll fluorescence and growth of selected green roof plant taxa. HortScience 41(7):1623–1628

Gedge D, Kadas G (2004) Bugs, bees and spiders: green roof design for rare invertebrates. Proceedings of the second North American green roof conference: greening rooftops for sustainable communities, Portland Oregon. The Cardinal Group, Toronto

Grant G (2006) Extensive green roofs in London. Urban Habitats 4(1):Fall 2006. http://www.urbanhabitats.org/v04n01/london_full.html

Mentens J, Raes D, Hermy M (2006) Green roofs as a tool for solving the rainwater runoff problem in the urbanised 21st century. Landsc Urban Plan 77:216–226

Monterusso MA, Rowe DB, Rugh CL (2005) Establishment and persistence of Sedum ssp and native taxa for green roof applications. HortScience 40:391–396

Onmura S, Matsumoto M, Hokoi S (2001) Study on evaporative cooling effect of roof lawn gardens. Energy Build 33:653–666

Snodgrass E, Snodgrass L (2006) Green roof plants. Timber Press, Portland, Oregon
Acknowledgements
The work in this paper is part of a wider research programme on greening buildings, the 'Ryokka Project', to which in addition to the authors the following persons are also acknowledged as contributors: Max Fordham O.B.E., engineering; Steve Wickham, structures; Wolfram Kircher, aquatic systems; Virginia Stovin, hydrology, and David Buck, cost engineering.
About this article
Cite this article
Dunnett, N., Nagase, A. & Hallam, A. The dynamics of planted and colonising species on a green roof over six growing seasons 2001–2006: influence of substrate depth. Urban Ecosyst 11, 373–384 (2008). https://doi.org/10.1007/s11252-007-0042-7
Received:

Accepted:

Published:

Issue Date:
Keywords
Green roof

Substrate

Biodiversity

Survival

Colonisation