Abstract
Porcine teschovirus (PTV) previously classified as porcine enteroviruses in the family Picornaviridae are associated with a wide range of illnesses in swine ranging from asymptomatic infection to acute fatal encephalomyelitis, diarrhea, and pneumonia. This study was planned to investigate whether porcine teschovirus is prevalent among pigs in India and to characterize the PTV identified in the study population. The study conducted in certain farms of North India revealed that 13 of 190 (6.84%) fecal samples were PTV positive by RT-PCR. Three viruses were successfully isolated from fecal samples using IB-RS-2 cell lines which were confirmed by RT-PCR and sequencing. Molecular characterization based on the VP1 region of the viral genome identified the isolated viruses as serotype 5 and serotype 8 of PTV. A new variant of teschovirus was also identified which showed significant nucleotide diversity from the known serotypes of the teschoviruses. This is the first report of isolation, identification, and characterization of porcine teschoviruses in India.
Access options
Buy single article
Instant access to the full article PDF.
US$ 39.95
Tax calculation will be finalised during checkout.
Subscribe to journal
Immediate online access to all issues from 2019. Subscription will auto renew annually.
US$ 79
Tax calculation will be finalised during checkout.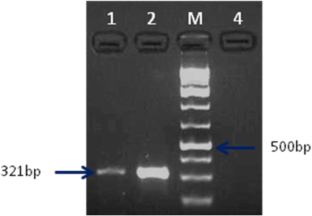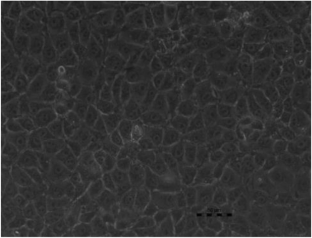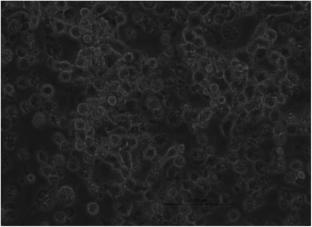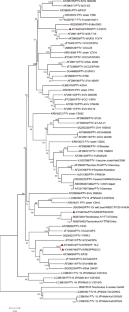 References
Bangari, D.S., Pogranichniy, R.M., Gillespie, T., Stevenson, G.W., 2010. Genotyping of Porcine teschovirus from nervous tissue of pigs with and without polioencephalomyelitis in Indiana. Journal of Veterinary Diagnostic Investigation, 22, 594–597.

Boros, Á., Nemes, C,, Pankovics, P., Kapusinszky, B., Delwart, E. and Reuter, G., 2012. Porcine teschovirus in wild boars in Hungary. Archives of Virology, 157:1573–1578.

Borrego, B., Carra, E., Garcia-Ranea, J.A., Brocchi, E., 2002. Characterization of neutralization sites on the circulating variant of swine vesicular disease virus (SVDV): a new site is shared by SVDV and the related coxsackie B5 virus. Journal of General Virology, 83, 35–44.

Bunke, J., Receveur, K., A Christin Oeser, A., Fickenscherl, H., Zell, R., Krumbholz, A., 2018.High genetic diversity of porcine enterovirus G in Schleswig-Holstein, Germany. Archives of Virology, 163:489–493. https://doi.org/10.1007/s00705-017-3612-x

Cano-Gómez, C., Palero, F., Buitrago, M.D., García-Casado, M.A., Fernández-Pinero, J.,Fernández-Pacheco, P., Agüero, M., Gómez-Tejedor, C. and Jiménez-Clavero, M.Á., 2011. Analyzing the genetic diversity of teschoviruses in Spanish pig populations using complete VP1 sequences. Infection Genetics and Evolution, 11, 2144-2150.

Cano-Gómez, C., Fernández-Pinero, J., García-Casado, M.A., Zell, R. and Jiménez-Clavero, M.Á., 2017. Characterization of PTV-12, a newly described porcine teschovirus serotype: in vivo infection and cross-protection studies. Journal of General Virology, 98, 1636-1645.

Carnero, J., Prieto, C., Polledo, L., Martínez-Lobo, F.J., 2017. Detection of Teschovirus type 13 from two swine herds exhibiting nervous clinical signs in growing pigs Transboundary and Emerging Diseases, 65(2), e489-e493.https://doi.org/10.1111/tbed.12762.

Chiu, S.C., Hu, S.C., Chang, C.C., Chang, C.Y., Huang, C.C., Pang, V.F. and Wang, F.I., 2012. The role of porcine teschovirus in causing diseases in endemically infected pigs. Veterinary Microbiology, 161, 88-95.

Deng, M. Y., Max, M., Jacques-Simon, R., Flanagan, J. K., Bracht, A. J., Carrillo, C.,Barrette, R. W., Fabian, A., Mohamed, F., Moran, K., Rowland, J., Swenson, S. L., Jenkins-Moore, M., Koster, L., Thomsen, B. V., Mayr, G., Pyburn, D., Morales, P., Shaw, J., Burrage, T., White, W., McIntosh, M. T. and Metwally, S., 2012. Diagnosis of porcine teschovirus encephalomyelitis in the Republic of Haiti. Journal of veterinary diagnostic investigation, 24(4), 4671-678.

Donin, D.G, de Arruda Leme, R., Alfieri, A.F., Alberton, G.C. and Alfieri, A.A., 2014. First report of Porcine Teschovirus (PTV), Porcine sapelovirus (PSV) and Enterovirus G (EV-G) in pig herds of Brazil. Tropical Animal Health Production 46(3), 523-528.

Dunne, H.W., Gobble, J.L., Hokanson, J.F., Kradel, D.C. and Bubash, G.R., 1965 Porcine reproductive failure associated with a newly identified 'SMEDI' group of picornavirus. American Journal of Veterinary Research, 26, 1284-1297.

Feng, L., Shi, H.Y., Liu, S.W., Wu, B.P., Chen, J.F., Sun, D.E., Tong, Y.E., Fu, M.S., Wang, Y.F. and Tong, G.Z., 2007. Isolation and molecular characterization of a Porcine teschovirus 1 isolate from China. Acta Virologica, 51, 7-11.

Harding, J.D.J., Done, J.T. and Kershaw G.F., 1957. A transmissible polio-encephalomyelitis of pigs (Talfan Disease). Veterinary Record, 69, 824-832.

Honda, E., Hattori, I., Oohara, Y., Taniguchi, T., Ariyama, K. I., Kimata, A., Nagamine, N. and Kumagai, T., 1990. Sero- and CPE-types of porcine enteroviruses isolated from healthy and diarrheal pigs: possible association of CPE type II with diarrhea. Japanese Journal of Veterinary Science, 52(1), 85-90.

Izawa, H., Bankowski, R. A. & Howarth, J. A., 1962. Porcine enteroviruses. I. Properties of three isolates from swine with diarrhea and one from apparently normal swine. American Journal of Veterinary Research, 23, 1131-1141.

Kaku, Y., Murakami, Y., Sarai, A., Wang, Y., Ohashi, S., Sakamoto, K., 2007. Antigenic properties of porcine teschovirus 1 (PTV-1) Talfan strain and molecular strategy for serotyping of PTVs. Archives of Virology, 152, 929–940.

Knowles, N.J., 2006. Porcine enteric picornaviruses. In: Straw, B.E., Zimmerman, J.J., D'Allaire, S., Taylor, D.J. (Eds.), Diseases of Swine (Blackwell Publishing, Ames Iowa)

Knowles, N.J., Buckley L.S. and Pereira H.G., 1979 Classification of porcine enteroviruses by antigenic analysis and cytopathic effects in tissue culture: description of 3 new serotypes. Archives of Virology, 62(3), 201-208.

Krumbholz, A., Dauber, M., Henke, A., Birch-Hirschfeld, E., Knowles, N.J., Stelzner, A. and Zell R., 2002. Sequencing of porcine Enterovirus groups II and III reveals unique features of both virus groups. Journal of Virology, 76(11), 5813-5821.

La Rosa, G., Muscillo, M., Di Grazia, A., Fontana, S., Iaconelli, M., Tollis, M., 2006. Validation of RT-PCR assays for molecular characterization of porcine teschoviruses and enteroviruses. Journal of Veterinary Medicine B, 53, 257–265.

Lin, W., Cui S, Zell R., 2012. Phylogeny and evolution of porcine teschovirus 8 isolated from pigs in China with reproductive failure. Archives of Virology, 157, 1387–1391.

Mahnel, H., Ottis, K., Herlyn, M., 1977. Stability in drinking and surface water of nine virus species from different genera (author's transl). Zentralbl Bakteriol Orig B, 164: 64–84.

Mei-jun, W., Xiao-wen, G., Zhi-bang, Z,, Jiao, N.I., Lian-guo, J. and Yarong Z., 2012. Isolation and identification of one porcine teschovirus strain. China Animal Husbandry and Veterinary Medicine, 39, 212–214

Meyer, R. C., Woods, G. T. & Simon, J., 1966. Pneumonitis in an enterovirus infection in swine. Journal of Comparative Pathology, 76, 397-405.

OIE, 2008. Chapter 2.8.10. – Teschovirus encephalomyelitis (previously enterovirus encephalomyelitis or Teschen/Talfan disease), Manual of Diagnostic Tests & Vaccines for Terrestrial Animals, OIE Office International des Epizooties, Paris, pp. 1146–1152

Pogranichniy, R.M., Janke, B.H., Gillespie, S. and Yoon, K.J., 2003. A prolonged outbreak of polioencephalomyelitis due to infection with a group I porcine enterovirus. Journal of Veterinary Diagnostic Investigation, 15, 191-194.

Qiu, Z., Wang, Z., Zhang, B., Zhang, J. and Cui, S., 2013. The prevalence of porcine teschovirus in the pig population in northeast of China. Journal of Virological methods, 193, 209-214.

Ray, P.K., Desingu, P.A., Kumari, S. , John, J.K., Sethi, M., Sharma, G.K., Pattnaik, B., Singh, R.K. and Saikumar, G. 2018. Porcine sapelovirus among diarrhoeic piglets in India. Transboundary Emerging Diseases, 65(1):261-263

Salles, M.W., Scholes, S.F., Dauber, M., Strebelow, G., Wojnarowicz, C., Hassard, L., Acton, A.C. and Bollinger T.K., 2011. Porcine teschovirus polioencephalomyelitis in western Canada. Journal of Veterinary Diagnostic Investigation, 23, 367-373.

Saitou N. and Nei M., 1987. The neighbor-joining method: A new method for reconstructing phylogenetic trees. Molecular Biology and Evolution, 4:406-425.

Sozzi, E., Barbieri, I., Lavazza, A., Lelli, D., Moreno A., Canelli E., Bugnetti M. and Cordioli P., 2010. Molecular Characterization and Phylogenetic Analysis of VP1 of Porcine Enteric Picornaviruses Isolates in Italy. Transboundary and Emerging Diseases, 57, 434-442.

Sun, H., Gao, H., Chen, M., Lan, D., Hua, X., Wang, C., Yuan, C., Yang, Z., Cui, L. 2015. New serotypes of porcine teschovirus identified in Shanghai, China. Archives of Virology, 160, 831-835.

Tamura, K., Stecher, G., Peterson, D., Filipski, A. and Kumar, S., 2013. MEGA6: Molecular evolutionary genetics analysis version 6.0. Molecular Biology and Evolution, 30(12), 2725-2729.

Trefny, L. (1930). The massive illness of swine in Teschen area (in Czech). Zverolekarske Obzory, 23, 235-236.

Usherwood, E.J. and Nash, A.A., 1995. Lymphocyte recognition of picornaviruses. Journal of General Virology, 76(3), 499-508.

Wang, B., Tian, Z.J., Gong, D.Q., Li, D.Y., Wang, Y,, Chen J.Z., An T.Q., Peng J.M. and Tong, G.Z., 2010. Isolation of serotype 2 porcine teschovirus in China: evidence of natural recombination. Veterinary Microbiology, 146, 138–143

Yamada, M., Kozakura, R., Ikegami, R., Nakamura, K., Kaku, Y., Yoshii, M. and Haritani, M., 2004. Enterovirus encephalomyelitis in pigs in Japan caused by porcine teschovirus. Veterinary Record, 155, 304-306.

Zell, R., Krumbholz, A., Henke, A., Birch-Hirschfeld, E., Stelzner, A., Doherty, M., Hoey, E., Dauber, M., Prager, D. and Wurm, R., 2000. Detection of porcine enteroviruses by nRT-PCR: differentiation of CPE groups I-III with specific primer sets. Journal of Virological Methods, 88, 205-218.

Zell, R., Dauber, M., Krumbholz, A., Henke, A., Birch-Hirschfeld, E., Stelzner, A., Prager, D. and Wurm R., 2001. Porcine teschoviruses comprise at least eleven distinct serotypes: molecular and evolutionary aspects. Journal of Virology, 75(4), 1620-1631.

Zhang, C., Cui, S., Hu, S., Zhang, Z., Guo, Q., Zell, R., 2010. Isolation and characterization of the first Chinese strain of porcine Teschovirus-8. Journal of Virological methods, 167, 208- 213.
Acknowledgments
We are very grateful to Indian Council of Agriculture Research, Ministry of Agriculture and Farmer's Welfare, New Delhi, for providing necessary funds to conduct this study and to the laboratory staff of the Division of Pathology and Farm Management for providing samples and technical assistance.
Ethics declarations
Conflict of interest
The authors declare that they have no conflict of interest.
Statement of ethical approval
This article does not contain any experimental studies with animals performed by any of the authors. The fecal samples were collected from live animals after the informed consent from the rightful owners of the animals. The samples from dead animals were collected at post-mortem facility of Indian Veterinary Research Institute where they were presented for post-mortem examination with written requests.
Additional information
Publisher's note
Springer Nature remains neutral with regard to jurisdictional claims in published maps and institutional affiliations.
About this article
Cite this article
Ray, P.K., Desingu, P.A., Anoopraj, R. et al. Identification and genotypic characterization of porcine teschovirus from selected pig populations in India. Trop Anim Health Prod 52, 1161–1166 (2020). https://doi.org/10.1007/s11250-019-02114-7
Received:

Accepted:

Published:

Issue Date:
Keywords
Porcine teschovirus

RT-PCR

Genotyping

India