Abstract
The aim of this study was to determine the impact of on-site feeding practices on the reproductive indices of pigs reared under educated smallholder system in Imo State, southeastern Nigeria. The smallholder pig farms (S1, S2, M, L1, and L2) visited were divided into small-, medium-, and large-size farms, with small farms stocking 70–80, medium 120–130, and larger 230–270 pigs. In each farm, six weaner pigs comprising Large White, Landrace, and Duroc breeds were selected and their ages and initial body weights determined. The feeds offered to the weaner pigs were physically characterized for their ingredient components. Thereafter, representative samples of the feeds were subjected to proximate biochemical analysis on the 1st, 7th, and 13th weeks of the study using standard methods. Results showed that all the farms utilized palm kernel cake as their major energy feedstuffs, in addition to soybean, common salt, local fish meal, and vitamins premix. Data generated were analyzed using analysis of variance and descriptive statistics (mean and percentages). The mean crude protein values of the feed samples collected from these farms were of similar range (13.49–14.20%), while crude fiber and ether extract values were very high. Data on calculated metabolizable energy values were also relatively low for growing pigs. There was significant (p < 0.05) differences in the final body weights of the grower pigs after 14 weeks of feeding across the farms. There were significant (p > 0.05) changes in weight gain, with farms S1, S2, M, L1, and L2 returning 24.50, 10.00, 67.50, 11 00, and 7.50 kg mean weights, respectively. There is a slight increment in birth weight of piglets in farms S1, S2, M, and L2 when compared with those in farm L1. Direct observations revealed that farms S1, L1, and L2 practiced flushing techniques which invariably resulted in higher litter size recorded in these farms. The dams in farms S1, L1, and L2 were observed to gain more weight during gestation and shed little during lactation.
Access options
Buy single article
Instant access to the full article PDF.
US$ 39.95
Tax calculation will be finalised during checkout.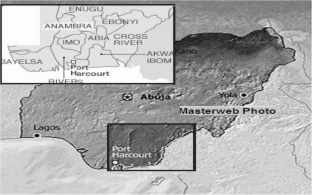 References
Agboola, S. A. 1979. An Agricultural Atlas of Nigeria. Oxford University Press, Oxford.

Aladi, N.O. 2006. Growth, linear body measurements, carcass characteristics and hematology of the Nigerian indigenous and large white pigs. M.Sc Thesis, Federal University of Technology, Owerri. pp 1–106.

AOAC 1990. Official methods of analysis (15th ed.). Association of Official Analytical Chemist, Arlington.

Cheesbrough, M. 2000. District Laboratory Practice in Tropical Countries. Part 2, Cambridge University Press.

Cosgrove, J.R., Hofacker, S. and Foxcroft, G.R. 1994. Pattern of feeding modulates, rather than determines, diurnal rhythms of luteinizing hormone and oestradlol in feed-restricted prepubertal gilts. Biology Reproduction 50, Suppl 1, Abstr 130.

Cosgrove, J.R., Charlton, S.T., Cosgrove, S.J., Zak, W. and GR Foxcroft, G.R. 1995. Interactions Between nutrition and reproduction in the Pig. Reproduction in Domestic Animal, 30, 193–200.

D'Mello, J.P.F. 1992. Nutritional potentialities of fodder trees and shrubs as protein sources in monogastric nutrition. In: Speedy, A. and Pugliese, P.L (eds), Legumes trees and other fodder, Food and Agriculture Organization, Rome. Pp 115–127.

D'Mello, J.P.F. and Fraser, K.W. 1981. The composition of leaf meal from Leucaena leucocephala, Tropical Science, 23, 75–78.

Devendra, C. and Fuller, M. F. 1979. Pig production in the tropics. Oxford University Press, Oxford.

Esonu, B.O. 2006. Animal nutrition and feeding: A functional approach. Rukzeal and Rukson Association Memory Press, Owerri.

Fanimo, A.O, Oduguwa, O.O., Adesehinwa, A.O.K., Owoeye, E.Y. and Babatunde, O.S. 2002. Effects of feeding frequency on the performance of weaners pigs. Proc. 27th Ann Conf. NSAP, Akure. pp 259–261.

Goodband, R.D., Tokach, M.D., Goncalves, M.A.D., Woodworth, J.C., S. S. Dritz, S.S. and DeRouchey, J.M. 2013.Nutritional enhancement during pregnancy and its effects on reproduction in swine. Animal Frontiers. https://academic.oup.com/af/article-abstract/3/4/68/4638675. Accessed 17 Dec 2017.

Greenhaggh, J.F.D. 1996. Nutritional physiology of farm animals, Longman Butterworth, London.

Iyayi, E.A. 2004. Nigeria Farming Veterinary Services Food and Nutrition. Magazine, 1 (6): 12.

Izunobi, N.D. 2006. Swine science and husbandry for degree students. Tabansi Press Limited, Onitsha.

Lanyasunya, T.P., Musa, H, Yang, Z.P., Mekki, D.M. and Mukisira, E.A. 2005. Effects of poor nutrition on reproduction of dairy stock on smallholder farms in tropics. Pakistan Journal of Nutrition, 4, 117–122.

McDonald, P., Edward, R.A. and Greenhalgh, J.F.D. 1987. Animal Nutrition, Longman group limited, London.

Morgan, D.J., Cole, D.J.A. and Lenris, D. 1975. Energy level in pig nutrition. The relationship between digestible energy, metabolizable energy and total digestible nutrient values of a wide range of feedstuffs. Journal of Agricultural Science (Cambridge), 84, 7–17.

NNPC 1991. National census report. Nigerian National Population Commission, Lagos.

NRC. 1998. Nutrient requirements of pigs (10th Edition) National Research Council. National Academic Press, Washington.

Nwaodu, C.H. 2005. Studies on the management practices of turkey producers in Imo state. B. Agric. Tech., Project Reports, Federal University of Technology, Owerri.

Obikaonu, H.O., Okoli, I.C., Opara, M.N. and Udedibie, A.B.I. 2004. Observation on the pathophysiological responses of pigs raised under an integrated broiler/pig production system. Bulletin of Animal Health and Production in Africa, 52,111–118.

Oguike, M.A., Akomas, S.C. and Amadi, I.C. 2006. Changes in body weight and mammary gland of pregnant sows. Proceeding of 31st Annual Conference Nigerian Society for Animal Production, pp 129–130.

Okoli, I.C. 2005. Topical tip on pig production. www.tapasintitute.org/technicalnotes/htm.28:08:06. Accessed 12 Jan 2018.

Okoli, I.C., Okoli, C.G, and Ebere, C.S. 2002. Indigenous livestock production paradigms revisited: Survey of plants of ethnoveterinary importance in Southeastern Nigeria. Tropical Ecology, 43, 257–263.

Okoli, I.C., Anyaegbunam, C.N., Etuk, E.B., Opara, M.N. and Udedibie, A.B.I. 2005. Entrepreneurial characteristics and constraints of poultry enterprises in Imo state, Nigeria. Journal of Agriculture and Social Research, 5, 25–32.

Okoli, I.C., Alaoma, O.R., Opara, M.N., Uchegbu, Ezeokeke, C.T, Durunna, C.S., Nnadi, F.N., Iheukwumere, F.C.. and Okeudo, N.J. 2009. Socio-cultural characteristics of educated smallholder pig farmers and the effects of their feeding practices on the performance of pigs in Imo State, Nigeria. Report and Opinion, 1, 59–65.

Pettigrew, J.E. and Tokach, M.D. 1991. Nutrition and female reproduction. Pig News Infomation, 12, 559–562.

Serres, H. 1992. Manual of pig production in the tropics. CTA. Pp 28–30.

Shelton, N.W., DeRouchey, J.M., Neill, C.R., Tokach, M.D., Dritz, S.S., Goodband, R.D. and Nelssen, J.L. 2009. Effects of increasing feeding level during late gestation on sow and litter performance. Swine Day, Manhattan, K.S. November 19, 2009. http://krex-k-state.edu/dspace/handle/2097/2155. Accessed 3 Jul 2018

Soto, J., Greiner, L., Connor, J. and Allee, G. 2011. Effects increasing feeding levels in sows during late gestation on piglet birth weights. Journal of Animal Science 89 (E-Suppl. 2):86 (Abstr.).

Steel, R.G.B. and Torrie, J.H. 1980. Principle and procedure of statistics. McGraw Hill, Books Co., New York.
Ethics declarations
Conflict of interest
The authors declare that they have no conflict of interest.
About this article
Cite this article
Okoli, I.C., Achonwa, C.C., Ogbuewu, I.P. et al. Impact of on-farm feeding practices on the reproductive indices of pigs reared under educated smallholder system in Imo State, Nigeria. Trop Anim Health Prod 51, 831–837 (2019). https://doi.org/10.1007/s11250-018-1758-5
Received:

Accepted:

Published:

Issue Date:
Keywords
Pigs

Educated farmers

Smallholder system

Feeding practice

Nigeria