Abstract
Body weight and weight of body parts are of economic importance. It is difficult to directly predict body weight from highly correlated morphological traits through multiple regression. Factor analysis was carried out to examine the relationship between body weight and five linear body measurements (body length, body girth, wing length, shank thickness, and shank length) in South African Venda (VN), Naked neck (NN), and Potchefstroom koekoek (PK) indigenous chicken breeds, with a view to identify those factors that define body conformation. Multiple regression was subsequently performed to predict body weight, using orthogonal traits derived from the factor analysis. Measurements were obtained from 210 chickens, 22 weeks of age, 70 chickens per breed. High correlations were obtained between body weight and all body measurements except for wing length in PK. Two factors extracted after varimax rotation explained 91, 95, and 83 % of total variation in VN, NN, and PK, respectively. Factor 1 explained 73, 90, and 64 % in VN, NN, and PK, respectively, and was loaded on all body measurements except for wing length in VN and PK. In a multiple regression, these two factors accounted for 72 % variation in body weight in VN, while only factor 1 accounted for 83 and 74 % variation in body weight in NN and PK, respectively. The two factors could be used to define body size and conformation of these breeds. Factor 1 could predict body weight in all three breeds. Body measurements can be better selected jointly to improve body weight in these breeds.
This is a preview of subscription content,
to check access.
Access this article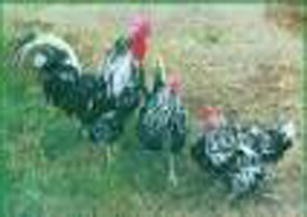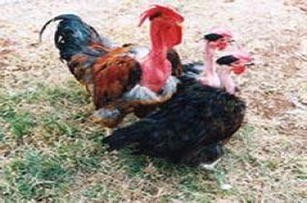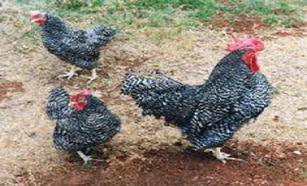 References
Ajayi, O. O., Adeleke, M. A., Sanni, M. T., Yakubu, A., Peters, S. O., Imumorin, I. G., Ozoje, M. O., Ikeobi, C. O. N. and Adebambo, O. A., 2012. Application of factor and discriminant analyses to morpho-structural indices of indigenous and exotic chickens raised under intensive management system. Tropical Animal Health Production, 44, 1247–1254.

Mendes, M., 2011. Multivariate multiple regression analysis based on principal component scores to study relationships between some pre- and post-slaughter traits of broilers. www.agri.ankara.edu.tr/journal.

Ogah, D. M., 2011. Assessing size and conformation of the body of Nigerian indigenous turkey. Slovak Journal of Animal Science, 44 (1), 21–27.

Ogah, D.M., Alaga, A.A. and Momoh, M.O., 2009. Use of factor analysis scores in multiple regression model for estimation of body weight from some body measurement in Muscovy duck. International Journal of Poultry Science, 8 (11), 1107–1111.

Okpeku, M., Yakubu, A., Peters, S. O., Ozoje, M. O., Ikeobi, C. O. N. and Adebambo, O. A., 2011. Application of multivariate principal component analysis to morphological characterization of indigenous goats in Southern Nigeria. Acta Argiculturae Slovenica, 98 (2), 101–109.

Peters, S. O., Adeleke, M. A., Ozoje, M. O., Adebambo, O. A. and Ikeobi, C. O. N., 2007. Bio-prediction of live weight from linear body measurement traits among pure and crossbred chicken, Nigerian Poultry Science Journal, 4, 1–6.

Pinto, L. F. B., Packer, I. U., De Melo, C. M. D., Ledur, M. C. and Countinho, L. L., 2006. Factors analysis applied to performance and carcass traits in the chicken. Animal Research, 55, 419–425.

Salako, A. E. 2006. Principal component factor analysis of the morph structure of immature Uda sheep. International Journal of Morphology, 24 (4), 571–574.

Sousa, S. I. V, Martins, F. G., Alvim-Ferraz, M. C. M. and Pereira, M. C. 2007. Multiple linear regression and artificial neural Networks based on principal components to predict ozone concentrations. Environmental Modelling & Software, 22, 97–103.

SPSS, 2012. Statistical Package for Social Sciences. SPSS Inc., Chicago.

Swatson, H. K., Nsahlai, I. V. and Byebwa, B. K. 2001. The status of Small-holder poultry production in the Alfred District of KZN (South Africa) Priorities for Intervention. The proceedings of the institutions for Tropical Veterinary Medicine 10th international conference on "Livestock, Community and environment", 20-23rd August 2001, 143–149, Copenhagen, Denmark.

Udeh, I., 2012. Use of factor scores for determining the relationship between body measurements and semen traits of cocks. Open Journal of Animal Sciences, 2(1), 41–44.

Udeh, I. and Ogbu, C. C., 2011. Principal Component Analysis of Body Measurements in Three Strains of Broiler Chicken. Science World Journal, 6 (2), 11–14.

Yakubu, A., Idahor, K.O. and Agade, Y.I., 2009. Using factor scores in multiple linear regression model for predicting the carcass weight of broiler chickens using body measurements. Revista UDO Agricola, 9 (4), 963–967.

Yakubu, A. and Salako, A. E., 2009. Path coefficient analysis of body weight and morphological traits of Nigerian indigenous chickens. Egypt Poultry Science, 29 (3), 837–850.

Yang, Y., D. M., Mekki, S. J., Lv , J. H., Yu, L. Y., Wang, J. Y., Wang, K. Z., Xie and Dai, G. J., 2006. Canonical correlation analysis of body weight, body measurements and carcass characteristics of Jinghai Yellow chicken. Journal of Animal and Veterinary Advances, 5, 980–984.
Acknowledgments
This study was conducted successfully with the aid of the financial support from the Department Of Agricultural Economics and Animal Production, University of Limpopo, and we would like to acknowledge their support.
About this article
Cite this article
Malomane, D.K., Norris, D., Banga, C.B. et al. Use of factor scores for predicting body weight from linear body measurements in three South African indigenous chicken breeds. Trop Anim Health Prod 46, 331–335 (2014). https://doi.org/10.1007/s11250-013-0492-2
Accepted:

Published:

Issue Date:

DOI: https://doi.org/10.1007/s11250-013-0492-2
Keywords