Abstract
The influence of friction blocks connection configuration on the interfacial tribology behavior and FIVN (friction-induced vibration and noise) of the high-speed railway braking system is systematically investigated with a scaled brake test bench. The potential relationship among interface contact status, friction, wear, pressure distribution, thermal response, and vibration noise of the system is studied under dragging test conditions. The results indicate that the connection configuration of the friction blocks has a significant impact on systematic interfacial tribology behavior, thermal response, and vibration noise. A floating connection mode can suppress the vibration noise of the brake system. The interfacial thermal response and systematic vibration noise are quite relevant with the contact status, interfacial wear, and pressure distribution. The increase of interfacial wear will lead to an expansion of pressure concentration area and an aggravation of vibration noise. This research is helpful for further design optimization and noise reduction of the railway brake system.
Access options
Buy single article
Instant access to the full article PDF.
USD 39.95
Price includes VAT (USA)
Tax calculation will be finalised during checkout.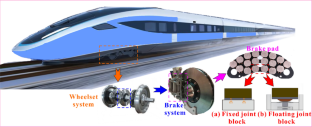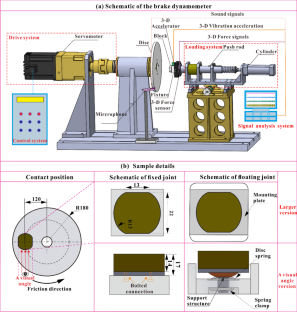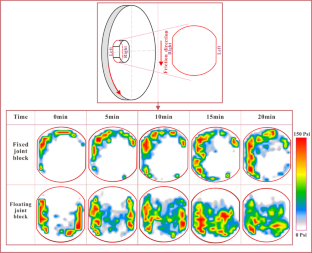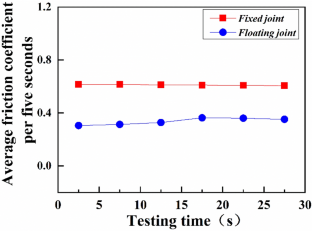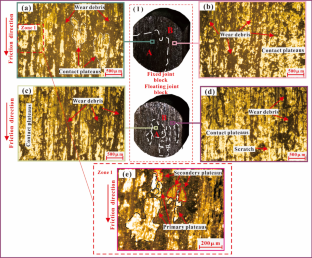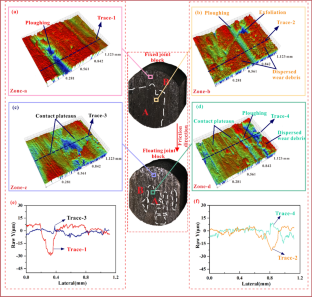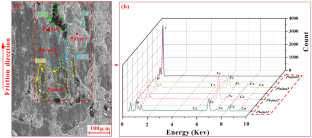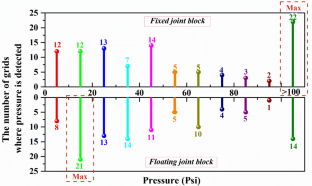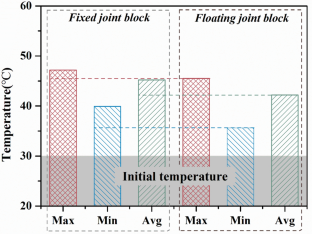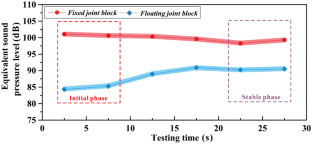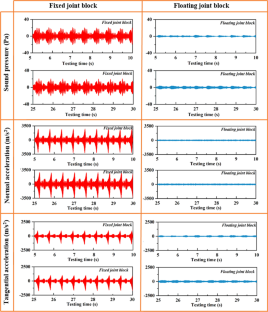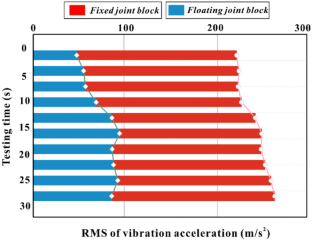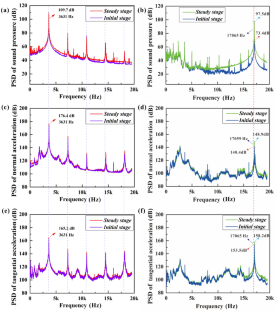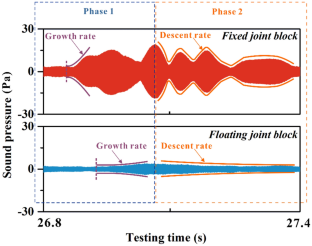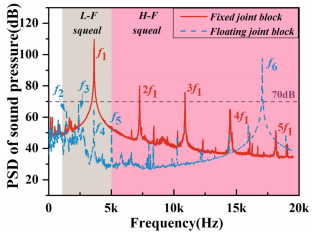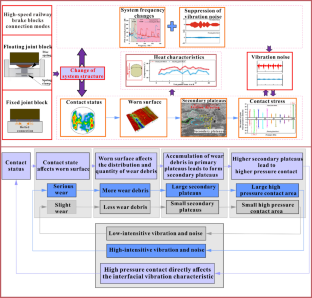 Acknowledgements
The authors are grateful for the financial support of the National Natural Science Foundation of China (Grant No. 51822508), the Sichuan Province Science and Technology Support Program (Grant No. 2020JDTD0012), the Independent Research Projects of State Key Laboratory of Traction Power (Grant No. 2020TPL-T06) and the Fundamental Research Funds for the Central Universities (Grant No. 2682021CX028).
Additional information
Publisher's Note
Springer Nature remains neutral with regard to jurisdictional claims in published maps and institutional affiliations.
About this article
Cite this article
Yin, J.B., Wu, Y.K., Lu, C. et al. The Influence of Friction Blocks Connection Configuration on High-Speed Railway Brake Systems Performance. Tribol Lett 69, 122 (2021). https://doi.org/10.1007/s11249-021-01497-9
Received:

Accepted:

Published:
Keywords
Brake

Friction block

Connect configuration

Braking performance