Abstract
In this work, the mechanisms resulting in transfer of aluminium on hot forming tools have been analysed by means of two separate laboratory tests. The influence of chemical affinity in aluminium adhesion has been studied in contact tests, measuring the force used in pulling at low velocity an aluminium ball pressed against a tool surface. The role of mechanical interaction has been investigated through ball-on-disc sliding tests at high temperature, using tool steel discs with different surface finish against an aluminium counterpart. These tests have been used for the evaluation of different strategies in adhesive wear reduction, including different tool steels and surface modification, and to study the effect of surface finish on the material transfer mechanisms observed.
Access options
Buy single article
Instant access to the full article PDF.
USD 39.95
Price includes VAT (USA)
Tax calculation will be finalised during checkout.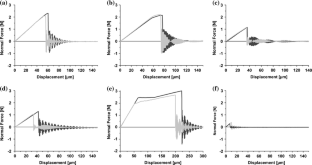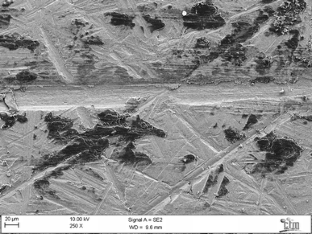 References
1.

Miller, W.S., Zhuang, L., Bottema, J., Wittebrood, A.J., De Smet, P., Haszler, A., Vieregge, A.: Recent development in aluminium alloys for the automotive industry. Mater. Sci. Eng. A 280, 37–49 (2000)

2.

Hanna, M.D.: Tribological evaluation of aluminium and magnesium sheet forming at high temperatures. Wear 267, 1046–1050 (2009)

3.

Groche, P., Nitzsche, G.: Influence of temperature on the initiation of adhesive wear with respect to deep drawing of aluminium-alloys. J. Mater. Process. Technol. 191, 314–316 (2007)

4.

Vilaseca, M., Molas, S., Casellas, D.: High temperature tribological behaviour of tool steels during sliding against aluminium. Wear 272, 105–109 (2011)

5.

Pujante, J., Pelcastre, L., Vilaseca, M., Casellas, D., Prakash, B.: Investigations into wear and galling of aluminium alloy-tool steel tribopair at different temperatures. Wear 308, 193–198 (2013)

6.

Heinrichs, J., Jacobson, S.: The influence from shape and size of tool surface defects on the occurrence of galling in cold forming of aluminium. Wear 271, 2517–2524 (2011)

7.

Pellizzari, M.: High temperature wear and friction behaviour of nitrided, PVD-duplex and CVD coated tool steel against 6082 Al alloy. Wear 271, 2089–2099 (2011)

8.

Ni, W., Cheng, Y., Weiner, A.M., Perry, T.A.: Tribological behavior of DLC coatings against aluminium alloys at elevated temperature. Surf. Coat. Technol. 201, 3229–3234 (2006)

9.

Menezes, P., Kishore, S., Kailas, V.: Studies on friction and transfer layer: role of surface texture. Tribol. Lett. 24, 265–273 (2006)

10.

Jerina, J., Kalin, M.: Initiation and evolution of the aluminium-alloy transfer on hot-work tool steel at temperatures from 20 °C to 500 °C. Wear 319, 234–244 (2014)

11.

Pelcastre, L., Hardell, J., Prakash, B.: Galling mechanisms during interaction of tool steel and Al–Si coated ultra-high strength steel at elevated temperature. Tribol. Int. 67, 263–271 (2013)

12.

Grigorieva, R., Drillet, P., Mataigne, J.M., Barges, P.: Study of phase transformations in Al–Si coating during the austenitization step. In: 8th International Conference on Zinc and Zinc Alloy Coated Steel Sheet GalvaTech 2011, 21–24 June 2011 in Genova, Italy, Paper 10
Acknowledgments
This investigation has been partially funded by the Catalan government under Grants TECCTA-13-1-0005 and TECCTA-14-0005. J. Pujante also acknowledges the support received from the Commission for Universities and Research of the Department of Innovation, Universities and Enterprise of the Catalan government under the scholarship 2010TEM24.
About this article
Cite this article
Pujante, J., Vilaseca, M., Casellas, D. et al. The Role of Adhesive Forces and Mechanical Interaction on Material Transfer in Hot Forming of Aluminium. Tribol Lett 59, 10 (2015). https://doi.org/10.1007/s11249-015-0542-1
Received:

Accepted:

Published:
Keywords
High temperature

Material transfer

Metal forming

Wear