Abstract
Surface modification with shallow embedding (≤1 nm) of carbon in the top layer of magnetic media is evaluated for its tribological and anti-oxidation properties. Cobalt is used as the magnetic material and carbon embedding is achieved by using the filtered cathodic vacuum arc technique at different ion energies, specifically of 20, 90, and 350 eV, in order to study the effect of ion energy on the embedding profiles. Simulations using the transport of ions in Matter software and X-ray photoelectron spectroscopy (XPS) are used to characterize the embedded layer and their surface chemical composition. XPS and transmission electron microscopy depth profiling results confirm the presence of a shallow mixed layer of carbon and cobalt for all three types of ion energies tested. However, embedding carried out at the ion energy of 90 eV produced a more uniform overcoat free mixed layer (≤1 nm) with improved anti-oxidation properties. Ball-on-disk wear tests and atomic force microscopy based scratch tests are conducted on the bare cobalt and modified cobalt surfaces. It is observed that the wear life and scratch resistance of the cobalt surface improved considerably after surface modification at the ion energy of 90 eV.
Access options
Buy single article
Instant access to the full article PDF.
USD 39.95
Price excludes VAT (USA)
Tax calculation will be finalised during checkout.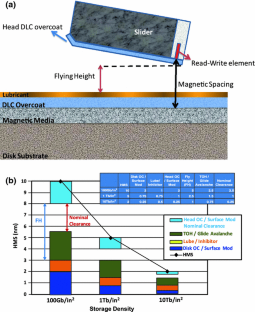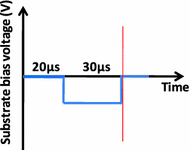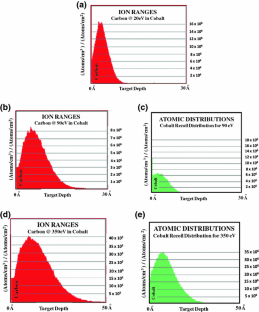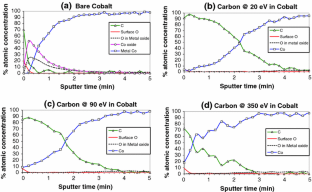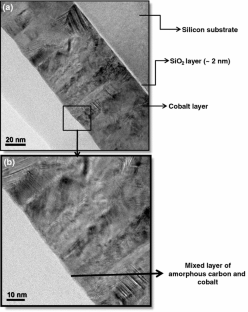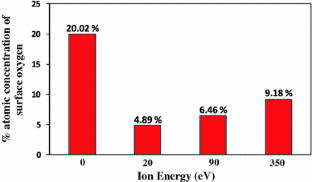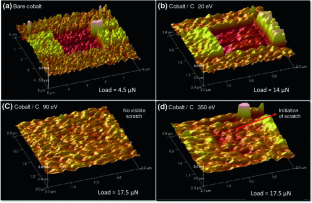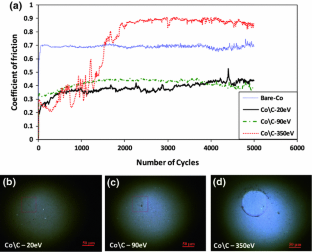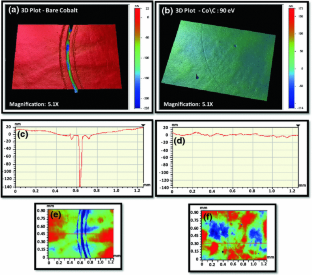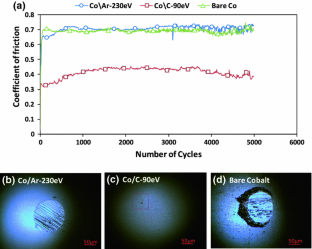 References
Wallace, R.L.: The reproduction of magnetically recorded signal. Bell Syst. Tech. J. 30, 1145–1173 (1951)

Robertson, J.: Ultrathin carbon coatings for magnetic storage technology. Thin Solid Films 383, 81–88 (2001)

Zhang, H.-S., Komvopoulos, K.: Surface modification of magnetic recording by filtered cathodic vacuum arc. J. Appl. Phys. 106, 093504–093511 (2009)

Anders, A., Fong, W., Kulkarni, A., Ryan, F.W., Bhatia, C.S.: Ultrathin diamond-like carbon films deposited by filtered carbon vacuum arcs. IEEE Trans. Plasma Sci. 29, 768–775 (2001)

Zhang, H.-S., Komvopoulos, K.: Synthesis of ultrathin carbon films by direct current filtered cathodic vacuum arc. J. Appl. Phys. 105, 083305–083312 (2009)

Pharr, G.M., Callahan, D.L., McAdams, S.D., Tsui, T.Y., Anders, S., Anders, A., Ager III, J.W., Brown, G., Bhatia, C.S., Robertson, D.J.: Hardness, elastic modulus, and structure of very hard carbon films produced by cathodic-arc deposition with substrate pulse biasing. Appl. Phys. Lett. 68, 779–781 (1996)

Lifshitz, Y., Kasai, S.R., Rabalais, J.W., Eckstein, W.: Subplantation model for film growth from hyperthermal species. Phys. Rev. B 41, 10468 (1990)
Acknowledgment
This work is supported by the Singapore NRF under CRP Award No. NRF-CRP 4-2008-06.
About this article
Cite this article
Samad, M.A., Rismani, E., Yang, H. et al. Overcoat Free Magnetic Media for Lower Magnetic Spacing and Improved Tribological Properties for Higher Areal Densities. Tribol Lett 43, 247–256 (2011). https://doi.org/10.1007/s11249-011-9803-9
Received:

Accepted:

Published:

Issue Date:

DOI: https://doi.org/10.1007/s11249-011-9803-9
Keywords
Magnetic data storage

Nanotribology

Magnetic data disks

Surface modification

Cobalt