An experimental test rig was developed in order to investigate elastic–plastic single micro-spherical contact under combined normal and tangential loading. This novel apparatus allows in situ and real time direct optical measurement of the real contact area (RCA) evolution in pre-sliding. It also allows relative displacement measurements under very low rates of tangential loading (down to 0.01 N/s) to capture accurately the fine details at sliding inception. This is achieved by piezoelectric actuation in closed loop feedback control in addition to synchronization with data and image acquisition to obtain real time measurement. The RCA measurement is realized by direct optical observation technique, whereas two different image processing algorithms were implemented for the elastic and the elastic–plastic contact regimes. The various features and capabilities of the test rig are presented along with some preliminary experimental results of RCA and friction behavior to assess its performance.
Access options
Buy single article
Instant access to the full article PDF.
USD 39.95
Price excludes VAT (USA)
Tax calculation will be finalised during checkout.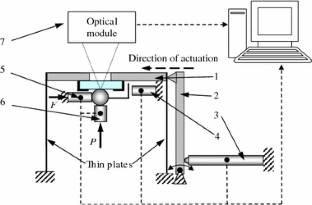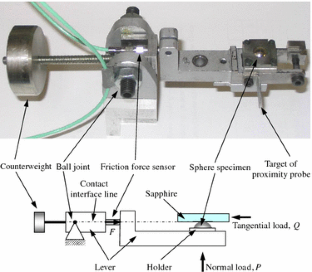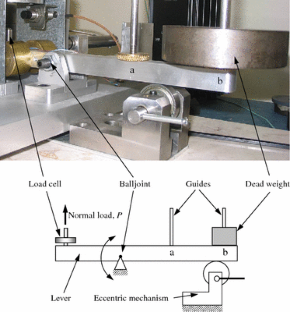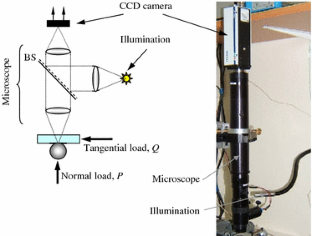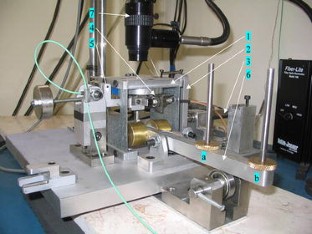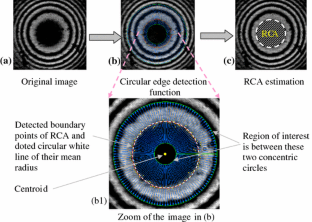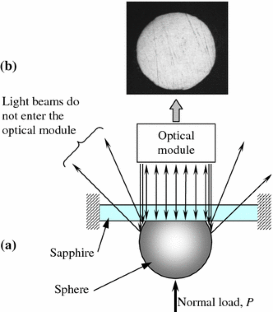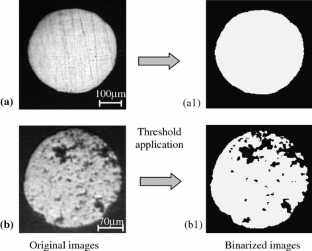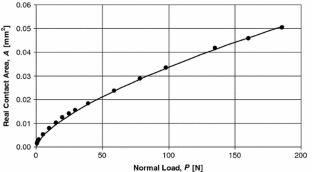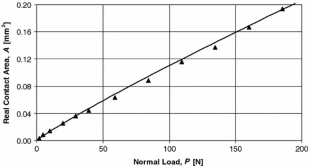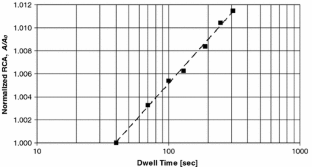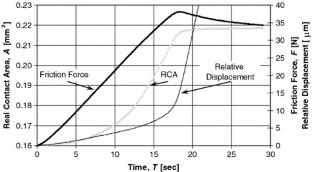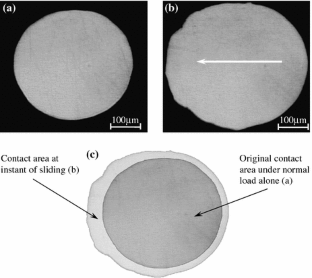 References
P.W. O'Callaghan, S.D. Probert, (1987) Wear 120: 29–49

K.L. Woo, T.R. Thomas, (1980) Wear 58: 331–340

B. Bushan, (1985) ASLE Trans. 28: 75–86

J. Cortney-Prat, E. Eisner, (1957) R. Soc. Lond. 238A: 529–549

F. Aymerich, M. Pau, (2004) J. Tribol. 126: 639–645

M. Pau, F. Aymerich, F. Ginesu, (2002) Wear 253: 265–274

R. Dwyer-Joyce, B. Drinkwater, (2003) Tribol. Lett. 14: 41–52

R. Parker, D. Hatch, (1950) Proc. Phys. Soc. (Lond.) B63: 185–197

M. Chaudhri, (1981) Philos. Magaz. A 44: 667–675

M. Chaudhri, I. Hutchings, P. Makin, (1984) Philos. Magaz. A 49: 493–503

K. Tanaka, (1984) Wear 100: 243–262

C. Constantinou, M. Chaudhri, (1989) J. Mater. Sci. 24: 4279–4292

E. Diaconescu, M. Glovnea, Evaluation of contact area by reflectivity 3rd Aimeta International Tribology Conference, Italy 2002

S. Lo, S. Tsai, (2002) J. Tribol. 124: 229–238

K. Adachi, K. Kato, J. Liu, and H. Kawamura, The effect of contact morphology on initiation and propagation of micro-slip at contact interface ASME/STLE International Joint Tribology Conference, California USA 2004

A. Azushima, S. Kuba, S. Tani, D. Olsson, (2006) Wear 260: 258–264

T. Klinger, Image Processing with LabVIEW™ IMAQ™ Vision (Prentice Hall PTR, 2003)

L. Kogut, I. Etsion, (2002) J. Appl. Mech. Trans. ASME 69: 657–662

S. Timoshenko and J. Goodier, Theory of Elasticity 3rd ed. (McGraw-Hill, New York, 1970)

I. Etsion, O. Levinson, G. Halperin, M. Varenberg, (2005) J. Tribol. 127-1: 47–50

D. Tabor, (1959) Proc. R. Soc. A 251: 378
About this article
Cite this article
Ovcharenko, A., Halperin, G., Etsion, I. et al. A novel test rig for in situ and real time optical measurement of the contact area evolution during pre-sliding of a spherical contact. Tribol Lett 23, 55–63 (2006). https://doi.org/10.1007/s11249-006-9113-9
Received:

Accepted:

Published:

Issue Date:

DOI: https://doi.org/10.1007/s11249-006-9113-9
Keywords
spherical contact

elastic–plastic contact

real contact area

in situ real time measurement

image processing