Abstract
The ongoing debate about the ecological effects of Bt-crops calls for thorough reviews about the impact on soil biodiversity and their ecosystem services. Transgenic Bt-crops have been genetically modified by inserting a Bacillus thuriengensis gene so the plant expresses a Cry toxin aimed for insect crop pests. Non-target soil invertebrates are particularly recognized for their contribution to plant nutrient availability and turnover of organic matter and it is therefore relevant to protect these invertebrate taxa. A number of studies have compared the population abundance and biomass of soil invertebrates in agricultural fields planted with genetically modified Bt crops and their conventional counterparts. Here, were review and analyze a selection of studies on Protista, nematodes, Collembola, mites, enchytraeids, and earthworms systematically to empower the evidence for asking the question whether population abundances and biomasses of soil invertebrates are changed by Bt crops compared to conventional crops. 6110 titles were captured, of which 38 studies passed our inclusion criteria, and a final number of 22 publications were subject to data extraction. A database with 2046 records was compiled covering 36 locations and the Bt types Cry1Ab, Cry1Ac, Cry3Bb1 and Cry3Aa. Comparative effect sizes in terms of Hedges' g were calculated irrespectively of statistical significance of effects of the source studies. Cry effects on populations were compared across the studies in a meta-analysis employing a hierarchical Bayesian approach of weighted data according to the level of replication. The temporal development of effect sizes was modelled, thereby taking into account the variable duration of the field experiments. There was considerable variation among soil invertebrate orders, but the sample size was insufficient and the sample heterogeneity too large to draw any credible conclusions on the effect of Cry at the order level. However, across orders there was no significant effect of Cry on soil invertebrates.
Access options
Buy single article
Instant access to the full article PDF.
USD 39.95
Price includes VAT (USA)
Tax calculation will be finalised during checkout.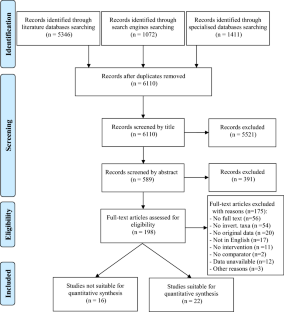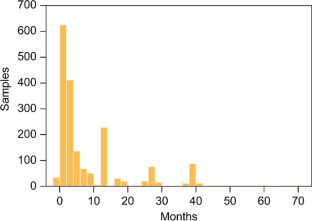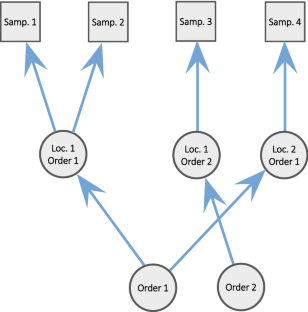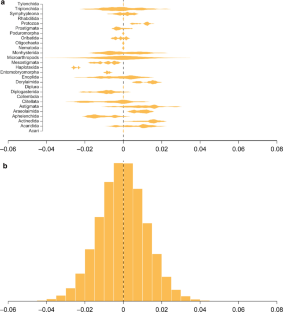 Availability of data and materials
The datasets supporting the conclusions of this article are available as additional files.
Abbreviations
Bt :

Bacillus thuringiensis

GM:

Genetically modified

EU:

European Union

EFSA:

European Food Safety Authority

SR:

Systematic review
References
Ahmad A, Wilde GE, Zhu KY (2005) Detectability of coleopteran-specific Cry3Bb1 protein in soil and its effect on nontarget surface and below-ground arthropods. Environ Entomol 34:385–394. https://doi.org/10.1603/0046-225X-34.2.385

Al-Deeb MA, Wilde GE (2003) Effect of Bt corn expressing the Cry3Bb1 toxin for corn rootworm control on aboveground nontarget arthropods. Environ Entomol 32:1164–1170. https://doi.org/10.1603/0046-225X-32.5.1164

Al-Deeb MA, Wilde GE, Blair JM, Todd TC (2003) Effect of Bt corn for corn rootworm control on nontarget soil microarthropods and nematodes. Environ Entomol 32:859–865. https://doi.org/10.1603/0046-225X-32.4.859

Arndt M (2006) Monitoring the environmental effects of Bacillus thuringiensis maize: possible effects on nematodes. Gesunde Pflanzen 58:67–74. https://doi.org/10.1007/s10343-005-0093-8

Bai YY, Yan RH, Ye GY, Huang FN, Cheng JA (2010) Effects of transgenic rice expressing Bacillus thuringiensis Cry1Ab protein on ground-dwelling collembolan community in postharvest seasons. Environ Entomol 39:243–251. https://doi.org/10.1603/EN09149

Bitzer RJ, Rice ME, Pilcher CD, Pilcher CL, Lam WKF (2005) Biodiversity and community structure of epedaphic and euedaphic springtails (Collembola) in transgenic rootworm Bt corn. Environ Entomol 34:1346–1376. https://doi.org/10.1093/ee/34.5.1346

Burgio G, Ramilli F, Fiore MC, Cellini F (2004) Impact of transgenic oilseed rape on soil arthropod assemblages. IOBC WPRS Bull 27:31–35

Candolfi MP, Brown K, Grimm C, Reber B, Schmidli H (2004) A faunistic approach to assess potential side-effects of genetically modified Bt-corn on non-target arthropods under field conditions. Biocontrol Sci Tech 14:129–170. https://doi.org/10.1080/09583150310001655701

Carter ME, Villani MG, Allee LL, Losey JE (2004) Absence of non-target effects of two Bacillus thuringiensis coleopteran active δ-endotoxins on the bulb mite, Rhizoglypus robini (Claparède) (Acari, Acaridae). J Appl Entomol 128:56–63. https://doi.org/10.1046/j.1439-0418.2003.00788.x

Chang L, Liu X, Ge F (2011) Effect of elevated O3 associated with Bt cotton on the abundance, diversity and community structure of soil Collembola. Appl Soil Ecol 47:45–50. https://doi.org/10.1016/j.apsoil.2010.10.013

Chvátalová V (2019) A critical evaluation of EFSA's environmental risk assessment of genetically modified maize MON810 for honeybees and earthworms. Environ Sci Eur 31:52. https://doi.org/10.1186/s12302-019-0238-5

Clark BW, Phillips TA, Coats JR (2005) Environmental fate and effects of Bacillus thuringiensis (Bt) proteins from transgenic crops: a review. J Agric Food Chem 53:4643–4653. https://doi.org/10.1021/jf040442k

Comas C, Lumbierres B, Pons X, Albajes R (2014) No effects of Bacillus thuringiensis maize on nontarget organisms in the field in southern Europe: a meta-analysis of 26 arthropod taxa. Transgenic Res 23:135–143. https://doi.org/10.1007/s11248-013-9737-0

Cortet J et al (2007) Evaluation of effects of transgenic Bt maize on microarthropods in a European multi-site experiment. Pedobiologia 51:207–218. https://doi.org/10.1016/j.pedobi.2007.04.001

Dang C et al (2017) Does Bt rice pose risks to non-target arthropods? Results of a meta-analysis in China. Plant Biotechnol J 15:1047–1053. https://doi.org/10.1111/pbi.12698

Debeljak M, Cortet J, Demšar D, Krogh PH, Džeroski S (2007) Hierarchical classification of environmental factors and agricultural practices affecting soil fauna under cropping systems using Bt maize. Pedobiologia 51:229–238. https://doi.org/10.1016/j.pedobi.2007.04.009

Dively GP (2005) Impact of transgenic VIP3A x Cry1Ab lepidopteran-resistant field corn on the nontarget arthropod community. Environ Entomol 34:1267–1291. https://doi.org/10.1093/ee/34.5.1267

Dively GP, Rose R (2002) Effects of Bt transgenic and conventional insecticides on the natural enemy community in sweet corn. In: Hoddle MS (ed) California Conference on Biological Control III, University of California at Davis, USA, Berkeley, 15–16 August 2002. Center for Biological Control, College of Natural Resources, University of California, pp 9–15

Duan JJ, Head G, Jensen A, Reed G (2004) Effects of transgenic Bacillus thuringiensis potato and conventional insecticides for Colorado potato beetle (Coleoptera: Chrysomelidae) management on the abundance of ground-dwelling arthropods in Oregon potato ecosystems. Environ Entomol 33:275–281. https://doi.org/10.1603/0046-225X-33.2.275

Freier B, Richter C, Beuthner V, Schmidt G, Volkmar C (2011) Structure of arthropod communities in BT maize and conventional maize—results of redundancy analyses of long-term field data from the Oderbruch region in Germany. J fur Kulturpflanzen 63:401–410

Frouz J, Elhottova D, Helingerova M, Kocourek F (2008) The effect of Bt-corn on soil invertebrates, soil microbial community and decomposition rates of corn post-Harvest residues under field and laboratory conditions. J Sustain Agric 32:645–655. https://doi.org/10.1080/10440040802395098

Griffiths BS et al (2005) A comparison of soil microbial community structure, protozoa and nematodes in field plots of conventional and genetically modified maize expressing the Bacillus thuringiensis CryIAb toxin. Plant Soil 275:135–146

Griffiths BS, Caul S, Thompson J, Birch ANE, Cortet J, Andersen MN, Krogh PH (2007) Microbial and microfaunal community structure in cropping systems with genetically modified plants. Pedobiologia 51:195–206

Hedges LV (1981) Distribution theory for Glass's estimator of effect size and related estimators. J Educ Stat 6:107–128. https://doi.org/10.3102/10769986006002107

Hönemann L, Zurbrügg C, Nentwig W (2008) Effects of Bt-corn decomposition on the composition of the soil meso- and macrofauna. Appl Soil Ecol 40:203–209. https://doi.org/10.1016/j.apsoil.2008.04.006

Höss S, Arndt M, Baumgarte S, Tebbe CC, Nguyen HT, Jehle JA (2008) Effects of transgenic corn and CrylAb protein on the nematode, Caenorhabditis elegans. Ecotoxicol Environ Saf 70:334–340. https://doi.org/10.1016/j.ecoenv.2007.10.017

Höss S et al (2011) Assessing the risk posed to free-living soil nematodes by a genetically modified maize expressing the insecticidal Cry3Bb1 protein. Sci Total Environ 409:2674–2684. https://doi.org/10.1016/j.scitotenv.2011.03.041

Huang C-W, Chen W-J, Ke X, Li Y, Luan Y-X (2019) A multi-generational risk assessment of Cry1F on the non-target soil organism Folsomia candida (Collembola) based on whole transcriptome profiling. PeerJ 7:e6924. https://doi.org/10.7717/peerj.6924

Icoz I, Stotzky G (2008) Fate and effects of insect-resistant Bt crops in soil ecosystems. Soil Biol Biochem 40:559–586. https://doi.org/10.1016/j.soilbio.2007.11.002

ISAAA (2018) Brief 54: global status of commercialized biotech/GM crops: 2018: biotech crops continue to help meet the challenges of increased population and climate change, vol 54. ISAAA Brief, ISAAA, Ithaca

Jasinski JR, Eisley JB, Young CE, Kovach J, Willson H (2003) Select nontarget arthropod abundance in transgenic and nontransgenic field crops in Ohio. Environ Entomol 32:407–413

Kamota A, Muchaonyerwa P, Mnkeni PNS (2012) Effects of transgenic maize expressing the Cry1Ab protein (event MON810) on locally adapted earthworms in a sandy loam soil in the Central Eastern Cape, South Africa. Afr J Biotechnol 11:15168–15170

Karuri H, Amata R, Amugune N, Waturu C (2013a) Effect of Bt cotton expressing Cry1Ac and Cry2Ab2 protein on soil nematode community assemblages in Mwea, Kenya. J Anim Plant Sci (JAPS) 19:2864–2879

Karuri HW, Amata RL, Amugune NO, Waturu CN (2013b) Nematode diversity in soil from a field trial with decomposing bt cotton expressing Cry1Ac and Cry2Ab2 protein. Span J Agric Res 11:968–979

Kohl C et al (2013) Developing a good practice for the review of evidence relevant to GMO risk assessment. IOBC-WPRS Bull 97:55–62

Kohl C et al (2015) Can systematic reviews inform GMO risk assessment and risk management? Front Bioeng Biotechnol. https://doi.org/10.3389/fbioe.2015.00113

Kostov K, Damgaard C, Hendriksen N, Sweet J, Krogh PH (2014) Are population abundances and biomasses of soil invertebrates changed by Bt crops compared with conventional crops? A systematic review protocol. Environ Evid 3:1–9. https://doi.org/10.1186/2047-2382-3-10

Krogh PH et al (2007) Responses by earthworms to reduced tillage in herbicide tolerant maize and Bt maize cropping systems. Pedobiologia 51:219–227

Lang A, Lauber E, Darvas B (2007) Early-tier tests insufficient for GMO risk assessment. Nat Biotechnol 25:35–36

Li X, Liu B (2013) A 2-year field study shows little evidence that the long-term planting of transgenic insect-resistant cotton affects the community structure of soil nematodes. PLoS ONE. https://doi.org/10.1371/journal.pone.0061670

Li X, Liu B, Wang X, Han Z, Cui J, Luo J (2012) Field trials to evaluate effects of continuously planted transgenic insect-resistant cottons on soil invertebrates. J Environ Monit 14:1055–1063. https://doi.org/10.1039/c2em10378h

Manachini B, Landi S, Fiore MC, Festa M, Arpaia S (2004) First investigations on the effects of Bt-transgenic Brassica napus L. on the trophic structure of the nematofauna. Bull OILB/SROP 27:103–108

Marvier M, McCreedy C, Regetz J, Kareiva P (2007) A meta-analysis of effects of Bt cotton and maize on nontarget invertebrates. Science 316:1475–1477. https://doi.org/10.1126/science.1139208

Naranjo SE (2009) Impacts of Bt crops on non-target invertebrates and insecticide use patterns. CAB Rev Perspect Agric Vet Sci Nutr Nat Resour 4:1–11

Neher DA, Muthumbi AWN, Dively GP (2014) Impact of coleopteran-active Bt corn on non-target nematode communities in soil and decomposing corn roots. Soil Biol Biochem 76:127–135

Priestley AL, Brownbridge M (2009) Field trials to evaluate effects of Bt-transgenic silage corn expressing the Cry1Ab insecticidal toxin on non-target soil arthropods in northern New England, USA. Transgenic Res 18:425–443

Rodriguez JC, Mojocoa MA, Ospina CM, Peck DC (2004) Gauging the effect of transgenic maize and cotton on non-target soil arthropods in Colombia (Poster). Paper presented at the 8th International Symposium on the Biosafety of Genetically Modified Organisms, Montpellier, France, 26–30 September 2004

Rose R, Dively GP (2007) Effects of insecticide-treated and lepidopteran-active Bt transgenic sweet corn on the abundance and diversity of arthropods. Environ Entomol 36:1254–1268

Sammaiah C, Laxman P, Samatha C (2014) Diversity of soil arthropod community in Bt-cotton and non Bt-cotton fields of Warangal, Andhra Pradesh, India. Int J Agric Innov Res 2:768–771

Wickings K (2007) Arthropod biodiversity in a Georgia cotton agroecosystem: the role of Bt cotton, tillage, cover crops and red imported fire ants. getd.libs.uga.edu. https://getd.libs.uga.edu/pdfs/wickings_kyle_200712_phd.pdf

Wolfram S (2015) Mathematica, 10.2nd edn. Wolfram Research, Inc., Champaign

Yang B, Liu X, Chen H, Ge F (2013) The specific responses of Acari community to Bt cotton cultivation in agricultural soils in northern China. Appl Soil Ecol 66:1–7

Yang B, Chen H, Liu X, Ge F, Chen Q (2014) Bt cotton planting does not affect the community characteristics of rhizosphere soil nematodes. Appl Soil Ecol 73:156–164

Yang Y, Chen X, Cheng L, Cao F, Romeis J, Li Y, Peng Y (2015) Toxicological and biochemical analyses demonstrate no toxic effect of Cry1C and Cry2A to Folsomia candida. Sci Rep 5:15619. https://doi.org/10.1038/srep15619

Yang Y, Zhang B, Zhou X, Romeis J, Peng Y, Li Y (2018) Toxicological and biochemical analyses demonstrate the absence of lethal or sublethal effects of cry1C- or cry2A-expressing Bt rice on the Collembolan Folsomia candida. Front Plant Sci. https://doi.org/10.3389/fpls.2018.00131

Yuan Y, Ke X, Chen F, Krogh PH, Ge F (2011) Decrease in catalase activity of Folsomia candida fed a Bt rice diet. Environ Pollut 159:3714–3720

Zeilinger AR, Andow DA, Zwahlen C, Stotzky G (2010) Earthworm populations in a northern U.S. Cornbelt soil are not affected by long-term cultivation of Bt maize expressing Cry1Ab and Cry3Bb1 proteins. Soil Biol Biochem 42:1284–1292

Zwahlen C, Hilbeck A, Howald R, Nentwig W (2003) Effects of transgenic Bt corn litter on the earthworm Lumbricus terrestris. Mol Ecol 12:1077–1086
Acknowledgements
We are grateful to Petya Christova, AgroBioInstitute, Sofia, Bulgaria, for assistance with the screening of the papers, EU for funding the project and would like to thank all project partners of GRACE for the productive collaboration.
Funding
This review was funded by the EU Seventh Framework Programme (EU FP7-KBBE/311957): KBBE.2012.3.5-04-Verification of GMO risk assessment elements and review and communication of evidence collected on the biosafety of GMO.
Ethics declarations
Conflict of interest
Authors declare no competing interests.
Additional information
Publisher's Note
Springer Nature remains neutral with regard to jurisdictional claims in published maps and institutional affiliations.
Electronic supplementary material
Below is the link to the electronic supplementary material.
About this article
Cite this article
Krogh, P.H., Kostov, K. & Damgaard, C.F. The effect of Bt crops on soil invertebrates: a systematic review and quantitative meta-analysis. Transgenic Res 29, 487–498 (2020). https://doi.org/10.1007/s11248-020-00213-y
Received:

Accepted:

Published:

Issue Date:
Keywords
Bt crops

Non-target organisms

Soil invertebrates

Population changes

Meta-analysis