Access options
Buy single article
Instant access to the full article PDF.
US$ 39.95
Tax calculation will be finalised during checkout.
Subscribe to journal
Immediate online access to all issues from 2019. Subscription will auto renew annually.
US$ 119
Tax calculation will be finalised during checkout.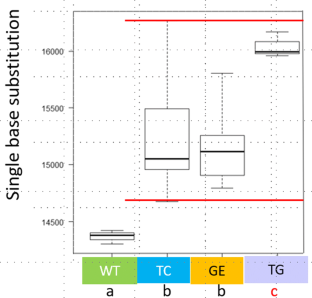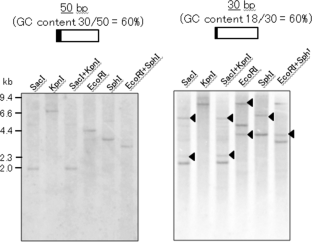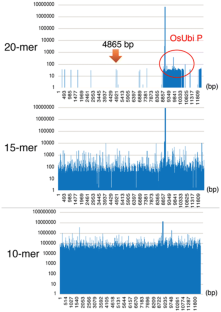 References
Bibikova M, Golic M, Golic KG, Carroll D (2002) Targeted chromosomal cleavage and mutagenesis in drosophila using zinc-finger nucleases. Genetics 161:1169–1175

Chen C-H, Sassa Y, Suda E, Watanabe KN (2006) Biosafety system frameworks for living modified organisms in Japan and Taiwan. Plant Biotechnol 23:539–546

Christian M, Cermak T, Doyle EL, Schmidt C, Zhang F, Hummel A et al (2010) Targeting DNA double-strand breaks with TAL effector nucleases. Genetics 186:757–761

Duensing N, Sprink T, Parrott WA, Fedorova M, Lema MA, Wolt JD et al (2018) Novel features and considerations for ERA and regulation of crops produced by genome editing. Front Bioeng Biotechnol 6:79

Epinat J-C, Arnould S, Chames P, Rochaix P, Desfontaines D, Puzin C et al (2003) A novel engineered meganuclease induces homologous recombination in yeast and mammalian cells. Nucl Acids Res 31(11):2952–2962

Food Safety Commission of Japan (2017) Report on food safety monitoring (in Japanese). p 6. http://www.fsc.go.jp/monitor/monitor_report.data/28kadai-gaiyo.pdf. Accessed 6 June 2019

Jinek M, Chylinski K, Fonfara I, Hauer M, Doudna JA, Charpentier E (2012) A programmable dual-RNA-guided DNA endonuclease in adaptive bacterial immunity. Science 337:816–821

Karkute SG, Singh AK, Gupta OP, Singh PM, Singh B (2017) CRISPR/Cas9 mediated genome engineering for improvement of horticultural crops. Front Plant Sci 8:1635

Kawahara Y, de la Bastide M, Hamilton JP, Kanamori H, McCombie WR, Ouyang S et al (2013) Improvement of the Oryza sativa Nipponbare reference genome using next generation sequence and optical map data. Rice 6:4

Kim YG, Cha J, Chandrasegaran S (1996) Hybrid restriction enzymes: zinc finger fusions to Fok I cleavage domain. Proc Natl Acad Sci USA 93(3):1156–1160

Ricroch A, Clairand P, Harwood W (2017) Use of CRISPR systems in plant genome editing: toward new opportunities in agriculture. Emerg Top Life Sci 1(2):169–182

Rouet P, Smih F, Jasin M (1994) Introduction of double-strand breaks into the genome of mouse cells by expression of a rare-cutting endonuclease. Mol Cell Biol 14:8096–8106

Sakai H, Lee SS, Tanaka T, Numa H, Kim J, Kawahara Y, Wakimoto H et al (2013) Rice annotation project database (RAP-DB): an integrative and interactive database for rice genomics. Plant Cell Physiol 54(2):e6

Ueki J, Morioka S, Komari T, Kumashiro T (1995) Purification and characterization of phospholipase D (PLD) from (Oryza sativa L.) and cloning of cDNA for PLD from rice and maize (Zea mays L.). Plant Cell Physiol 36:903–914

United States Department of Agriculture, Animal and Plant Health Inspection Service (2016) Regulated article letters of inquiry. https://www.aphis.usda.gov/aphis/ourfocus/biotechnology/am-i-regulated/Regulated_Article_Letters_of_Inquiry. Accessed 6 June 2019

Whelan A, Lema MA (2015) Regulatory framework for gene editing and other new breeding techniques (NBTs) in Argentina. GM Crops Food 6:253–265

Yang H, Tabei Y, Kamada H, Kayano T, Takaiwa F (1997) Detection of somaclonal variation in cultured rice cells using digoxigenin-based random amplified polymorphic DNA. Plant Cell Rep 18(6):520–526
Acknowledgements
This report summarized the results of Drs. Mai Tsuda, Masao Ohshima (University of Tsukuba), Takeshi Itoh (Advanced Analysis Center, NARO), Reona Takabatake and Kazumi Kitta (Food Research Institute, NARO) and Prof. Ryo Ohsawa (University of Tsukuba). I am grateful to these researchers for providing their data. I would also like to thank Dr. Yoko Takasu for helpful advice. This work was supported by the Cabinet Office, Government of Japan, Cross-ministerial Strategic Innovation Promotion Program (SIP) and by subsidy of NARO.
Additional information
Publisher's Note
Springer Nature remains neutral with regard to jurisdictional claims in published maps and institutional affiliations.
Disclaimer: The opinions expressed and arguments employed in this paper are the sole responsibility of the author and do not necessarily reflect those of the OECD or of the governments of its Member countries.
About this article
Cite this article
Tabei, Y. Risk and safety considerations 2: genetic variations and potential risks—traditional breeding and genome editing. Transgenic Res 28, 119–124 (2019). https://doi.org/10.1007/s11248-019-00144-3