Access options
Buy single article
Instant access to the full article PDF.
US$ 39.95
Tax calculation will be finalised during checkout.
Subscribe to journal
Immediate online access to all issues from 2019. Subscription will auto renew annually.
US$ 119
Tax calculation will be finalised during checkout.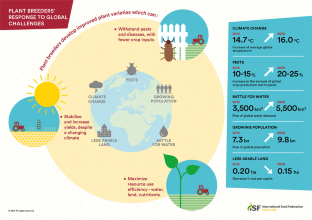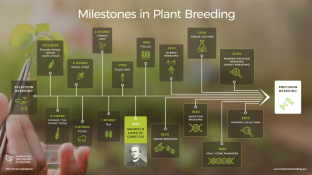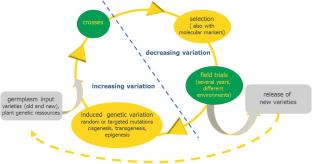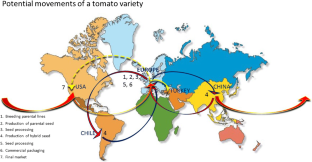 References
Andersson M, Turesson H et al (2017) Efficient targeted multiallelic mutagenesis in tetraploid potato (Solanum tuberosum) by transient CRISPR-Cas9 expression in protoplasts. Plant Cell Rep 36(1):117–128. https://doi.org/10.1007/s00299-016-2062-3

Chandrasekaran J, Brumin M (2016) Development of broad virus resistance in non-transgenic cucumber using CRISPR/Cas9 technology. Mol Plant Pathol 17(7):1140–1153. https://doi.org/10.1111/mpp.12375

Duan Y-B, Li J et al (2016) Identification of a regulatory element responsible for salt induction of rice OsRAV2 through ex situ and in situ promoter analysis. Plant Mol Biol 90:49–62. https://doi.org/10.1007/s11103-015-0393-z

DuPont pioneer announces intentions to commercialize first CRISPR-Cas product https://www.pioneer.com/home/site/about/news-media/news-releases/template.CONTENT/guid.1DB8FB71-1117-9A56-E0B6-3EA6F85AAE92

International Seed Federation (2018) Plant breeding innovation: consistent criteria for the scope of regulatory oversight http://www.worldseed.org/wp-content/uploads/2018/06/Plant-breeding-innovation-Consistent-criteria-for-the-scope-of-regulatory-oversight.pdf. Accessed June 2018

Jiang WZ, Henry IM (2017) Significant enhancement of fatty acid composition in seeds of the allohexaploid, Camelina sativa, using CRISPR/Cas9 gene editing. Plant Biotechnol J 15:648–657

Kohl C, Modrzejewski D et al (2018) Übersicht über Nutz- und Zierpflanzen, die mittels Gentechnik und neuer molekularbiologischer Techniken für die Bereiche Ernährung, Landwirtschaft, Gartenbau, Arzneimittelherstellung und -forschung entwickelt werden. https://www.bmel.de/SharedDocs/Downloads/Landwirtschaft/Pflanze/GrueneGentechnik/NMT_Stand-Regulierung_Anlage4.pdf;jsessionid=DE31BB0A5432A1E3468B35218D061691.1_cid367?__blob=publicationFile. Accessed Aug 2018

Pereira A (2016) Plant abiotic stress challenges from the changing environment. Front Plant Sci 7:1123. https://doi.org/10.3389/fpls2016.01123

Sanchez-Leon S, Gil-Humanes J et al (2018) Barro1 Low-gluten, nontransgenic wheat engineered with CRISPR/Cas9. Plant Biotechnol J 16:902–910

Scientific Advice Mechanism (SAM) (2018) New techniques in agricultural biotechnology https://ec.europa.eu/research/sam/pdf/topics/explanatory_note_new_techniques_agricultural_biotechnology.pdf#view=fit&pagemode=none. Accessed Mar 2017

Shi J, Gao H et al (2016) ARGOS8 variants generated by CRISPR–Cas9 improve maize grain yield under field drought stress conditions. Plant Biotechnol J 15:207–216. https://doi.org/10.1111/pbi.12603

Waltz E (2016) Gene-edited CRISPR mushroom escapes US regulation. Nature 532:293. https://doi.org/10.1038/nature.2016.19754
Additional information
Publisher's Note
Springer Nature remains neutral with regard to jurisdictional claims in published maps and institutional affiliations.
Disclaimer: The opinions expressed and arguments employed in this paper are the sole responsibility of the author and do not necessarily reflect those of the OECD or of the governments of its Member countries.
About this article
Cite this article
Jorasch, P. The global need for plant breeding innovation. Transgenic Res 28, 81–86 (2019). https://doi.org/10.1007/s11248-019-00138-1