Abstract
Animal husbandry is believed to predate farming of crops, and remains a core component of most agricultural systems. Historic breeding strategies were based largely on visual observation, crossing animals that were perceived to display enhanced merit. Advances in sequencing capacity coupled with reduced costs have allowed genomic selection tools to deliver significant contribution to breeding regimes. The application of genome editors to make specific changes to livestock genomes has the potential to deliver additional benefits.
Access options
Buy single article
Instant access to the full article PDF.
US$ 39.95
Tax calculation will be finalised during checkout.
Subscribe to journal
Immediate online access to all issues from 2019. Subscription will auto renew annually.
US$ 119
Tax calculation will be finalised during checkout.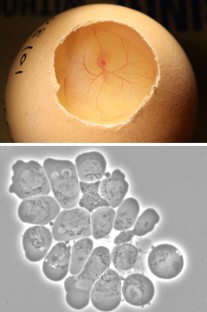 Additional information
Publisher's Note
Springer Nature remains neutral with regard to jurisdictional claims in published maps and institutional affiliations.
Disclaimer: The opinions expressed and arguments employed in this paper are the sole responsibility of the author and do not necessarily reflect those of the OECD or of the governments of its Member countries.
This paper was given at the OECD Conference on Genome Editing: Applications in Agriculture—Implications for Health, Environment and Regulation which took place at the OECD on 28 and 29 June, and which was sponsored by the OECD Co‐operative Research Programme: Biological Resource Management for Sustainable Agricultural Systems whose financial support made it possible for the author to participate in the conference.
About this article
Cite this article
Lillico, S. Agricultural applications of genome editing in farmed animals. Transgenic Res 28, 57–60 (2019). https://doi.org/10.1007/s11248-019-00134-5
Keywords
Livestock

Genome editing

PGC

SSC

NANOS2

PRRSV