Abstract
High reduction temperature generally induces the agglomeration of supported noble metals. Howerve, we found that high temperature reduction did not induce Pd particles sintering but improved Pd dispersion. Multiple methods were further carried out to illuminate the abnormal phenomenon. The results indicated more surface oxygen defects and diffusion of Pd particles were simultaneously induced by high temperature reduction. During diffusion process of Pd particles, they were trapped by the oxygen defects because of the strong metal-support interaction, which led to improvement of Pd dispersion on the Pd/TiO2-450R catalyst. In addition, more surface oxygen vacancies on the Pd/TiO2-450R catalyst resulted in more active sites of H2O activation to form abundant surface OH groups which further enhanced adsorbed O2 activation and mobility, and then opening a more effective pathway for HCHO oxidation, which result in its high activity of Pd/TiO2-450R for ambient HCHO oxidation.
This is a preview of subscription content, log in to check access.
Access options
Buy single article
Instant access to the full article PDF.
US$ 39.95
Tax calculation will be finalised during checkout.
Subscribe to journal
Immediate online access to all issues from 2019. Subscription will auto renew annually.
US$ 199
Tax calculation will be finalised during checkout.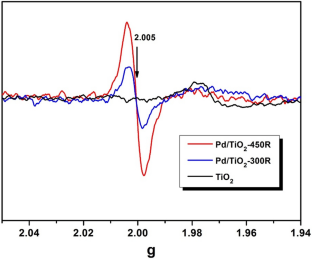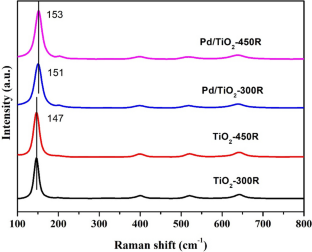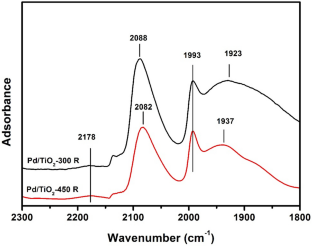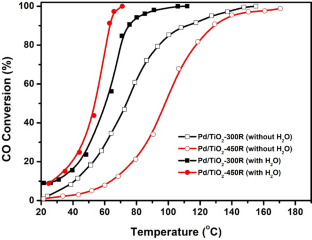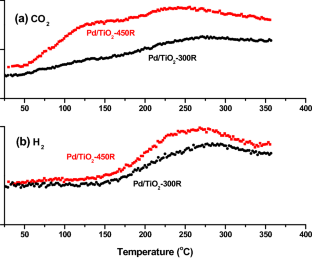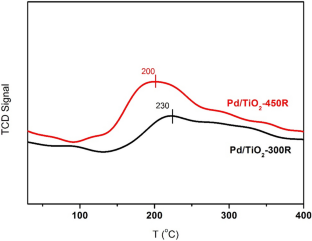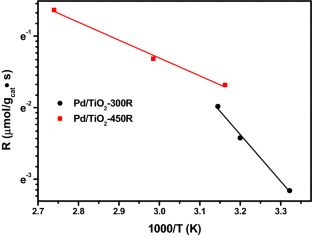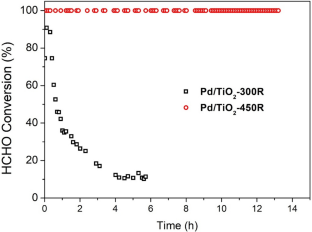 Acknowledgements
This work was financially supported by the National Natural Science Foundation of China (Grant No. 21707136) and Natural Science Foundation of Fujian Province, China (Grant No. 2018J05027).
Additional information
Publisher's Note
Springer Nature remains neutral with regard to jurisdictional claims in published maps and institutional affiliations.
About this article
Cite this article
Li, Y., Wang, C., Zhang, C. et al. Formaldehyde Oxidation on Pd/TiO2 Catalysts at Room Temperature: The Effects of Surface Oxygen Vacancies. Top Catal 63, 810–816 (2020). https://doi.org/10.1007/s11244-020-01349-1
Keywords
Oxygen vacancies

Dispersion

High temperature reduction

Formaldehyde

Catalytic oxidation