Abstract
Natural gas as a fuel for heavy duty applications has advantages in terms of lower CO2 and PM compared to Diesel applications. This makes operating heavy duty applications on natural gas attractive. However, in terms of aftertreatment, the challenge becomes one of controlling methane emissions over a range of vehicle operating conditions. Methane light off occurs > 400 °C and requires highly loaded precious metal catalysts (Raj in Johnson Matthey Technol Rev 60:228–235, 2016). This temperature is manageable in stoichiometric applications. However, for lean operating applications, the exhaust temperature can be below this posing a significant challenge for CH4 control. When operating lean the NOx emissions also become a challenge hence the requirement for a dedicated NOx control system. As part of the EU funded HD GAS project, an aftertreatment system was developed to meet the challenges of both NOx and CH4 control for a lean operating natural gas heavy duty engine. Fundamental studies were performed by the academic partners focusing on CH4 and NOx control, with the implementation and calibration on the engine performed by the industrial partners. This paper will discuss the steps taken from fundamental catalyst characterisation and catalyst specification to full size catalyst implementation onto a newly developed natural gas engine in order to meet Euro VI emissions legislation.
Access options
Buy single article
Instant access to the full article PDF.
US$ 39.95
Tax calculation will be finalised during checkout.
Subscribe to journal
Immediate online access to all issues from 2019. Subscription will auto renew annually.
US$ 119
Tax calculation will be finalised during checkout.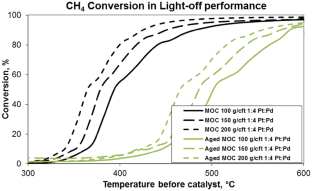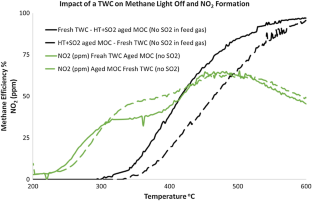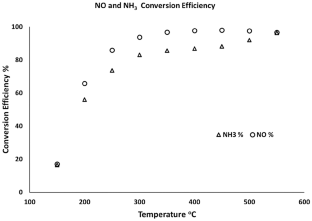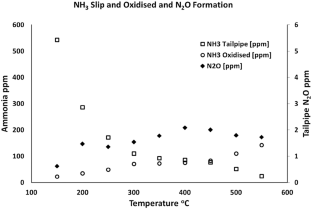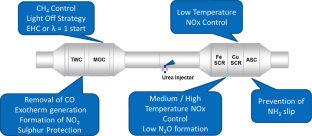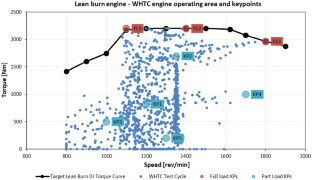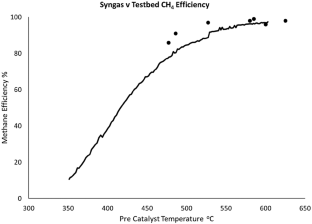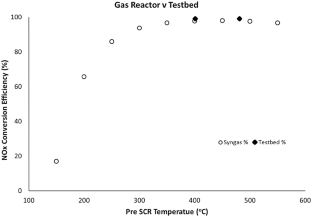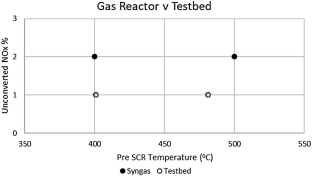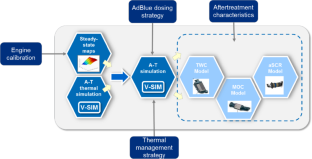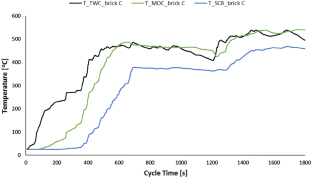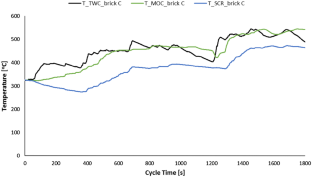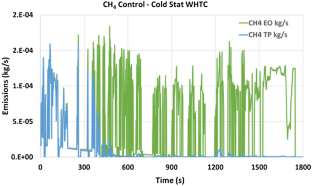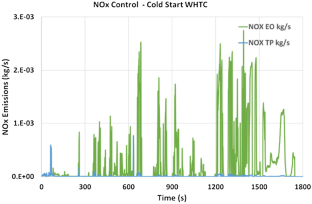 References
1.

Raj A (2016) Johnson Matthey Technol Rev 60(4):228–235

2.

Auld A et al, Internal Combustion Engines Conference, IMechE, Birmingham, UK, 6–7 Dec 2017, Paper C6442/135.)

3.

Kinnunen NM, Hirvi JT, Keenan M, Kallinen K, Manuala T, Suvanto M (2017) Appl Catal B 207:114–119

4.

Kinnunen NM, Kinnunen T, Kallinen K, SAE 2013-24-0155

5.

Trimm DL, Lee JH (1995) Fuel Process Technol 42:330–359

6.

Kinnunen NM, Keenan M, Kallinen K, Manuala T, Suvanto M, ChemCatChem 2018, 10, 1–6. https://doi.org/10.1002/cctc.201701884

7.

Villamaina R, Nova I, Tronconi E, Manuala T, Keenan M, Top Catal, 61(18), 1974–1982. https://doi.org/10.1007/s11244-018-1004-4

8.

Koehler E, Keenan M, Osborne R, Downes T (2017) SIA Powertrain Conference - The Low CO2 Spark Ignition Engine of the Future and its Hybridization, Versailles, France, Jun 2017, 11 pp

9.

UN/ECE Regulation 49, Corrigendum 1 to Supplement 2, 31 August 2010 - http://eur-lex.europa.eu/LexUriServ/LexUriServ.do?uri=OJ:L:2010:229:0001:0138:EN:PDF
Acknowledgements
The research leading to these results has received funding from the European Community's Horizon 2020 Programme under Grant agreement No. 653391 (HDGAS).
About this article
Cite this article
Keenan, M., Pickett, R., Tronconi, E. et al. The Catalytic Challenges of Implementing a Euro VI Heavy Duty Emissions Control System for a Dedicated Lean Operating Natural Gas Engine. Top Catal 62, 273–281 (2019). https://doi.org/10.1007/s11244-018-1127-7
Keywords
Methane

Lean burn

NOx

Heavy duty

Natural gas