Abstract
Nitrous oxide is a powerful greenhouse gas with a global warming potential stated to be between 265 and 310. The production of nitric acid is the largest source of nitrous oxide from the chemical process industries, and it equates to circa 50% of the total greenhouse gas emissions from nitric acid production. This paper describes the successful development of a catalyst for the decomposition of nitrous oxide in the ammonia burner, from laboratory, pilot and plant-scale testing. This catalyst is capable of reducing nitrous oxide emissions by more than 90%, with no significant modifications to plant operation.
This is a preview of subscription content, log in to check access.
Access options
Buy single article
Instant access to the full article PDF.
US$ 39.95
Price includes VAT for USA
Subscribe to journal
Immediate online access to all issues from 2019. Subscription will auto renew annually.
US$ 199
This is the net price. Taxes to be calculated in checkout.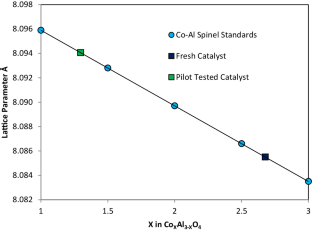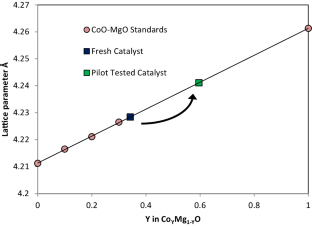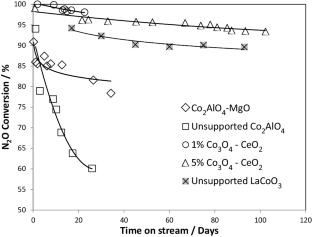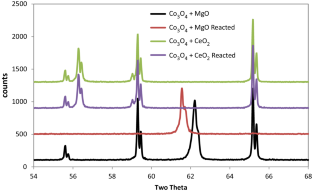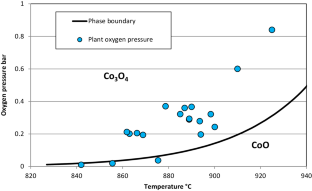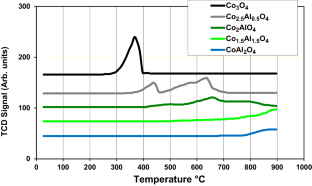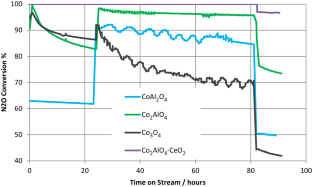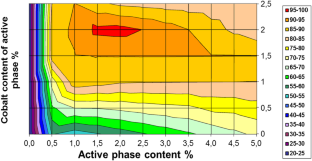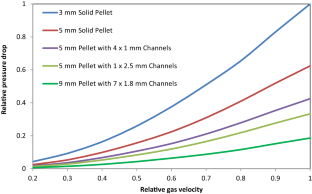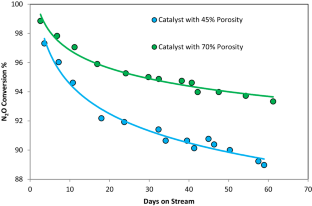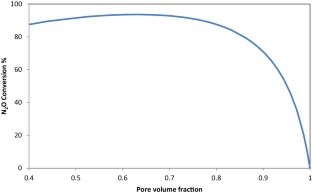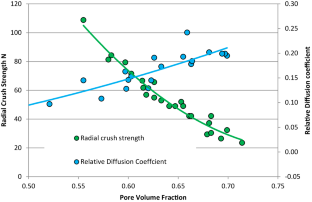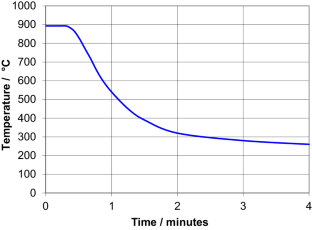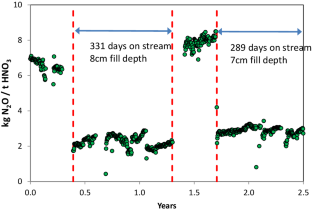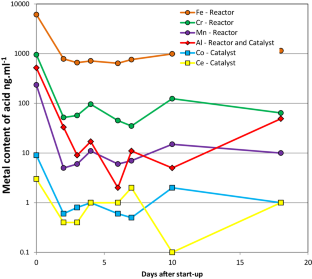 References
1.

Gubler R, He X, Suresh B, Yamaguchi Y (2014) Nitric acid. Chemical economics handbook. IHS Chemical, London

2.

Thiemann M, Scheibler E, Wiegand KW (2003) Ullmann's Encyclopedia of Industrial Chemistry, nitric acid, nitrous acid, and nitrogen oxides, 6th edn, vol 23. Wiley-VCH, Hoboken, pp. 1–49

3.

Hatscher ST et al (2008) Ammonia oxidation. Handbook of heterogeneous catalysis, vol 5. Wiley, New York, pp 2575–2592.

4.

http://fertilizerseurope.com/fileadmin/user_upload/publications/tecnical_publications/BATs/Booklet_2_final.pdf

6.

Perez-Ramirez J, Kapteijn F, Schøffel K, Moulijn JA (2003) Formation and control of N2O in nitric acid production: where do we stand today? Appl Catal B 44:117–151

7.

Kapteijn F. Rodriguez-mirasol J, Moulijn JA (1996) Heterogeneous catalytic decomposition of nitrous oxide. Appl Catal B 9:25–64

9.

Wolf F, Gill M (2015) Development of an advanced cobalt catalyst for nitric acid production. In: 2015 ANNA conference

10.

Fareid E, Kongshaug G, Hjornevik L, Nirsen Ø. (1993) EP 0359286

11.

https://www.thyssenkrupp-industrial-solutions.com/media/products_services/fertilizer_plants/nitrate_plants/brochure_envinox_scr.pdf

12.

Hallan T, Nirisen Ø, Schøffel K, Waller D (2001) Abatement of nitrous oxide from nitric acid production, NOXCONF 2001. In: International conference on industrial atmospheric pollution, NOx and N2O emission control: panel of available techniques

13.

Cimina A, Stone FS (2002) Oxide solid solutions as catalysts. Adv Catal 47:141–306

14.

Hinshelwood CN, Pritchard CR (1925) J Chem Soc 127:327

15.

Schwab G, Staeger RZ (1934) Phys Chem B 25:418

16.

Wagner C, Hauffe K (1938) Z Elektrochem 44:172

17.

Swamy CS, Chrisopher J (1992) Catal Rev 34:409

18.

Armor JN, Braymer TA, Farris TS, Li Y, Petrocelli FP, Weist EL, Kannan S, Swamy CS (1996) Appl Catal B 7:397

19.

Cimino A, Stone FS (1997) Handbook of heterogeneous catalysis, vol 2. Wiley, Weinheim, p 845

20.

Kawada H, Sakai N, Yokakawa H, Dokiya M (1992) Solid State Ion 53–56:418

21.

Colon G, Botta SG, Litter MI (2001) Langmuir 17:202

22.

Rath PP, Parhi PK, Panda SR, Priyadarshini B, Sahoo TR (2017) In: IOP conference series materials science and engineering, vol 225

23.

Singhal SC, Kendall K (2003) High temperature solid oxide fuel cells: fundamentals, design and applications, Chap. 4. Elsevier, Amsterdam

24.

Waller D, Sirman JD, Kilner JA (1997) In: Proceedings of the fifth international symposium on solid oxide fuel cells (SOFC V), pp 1140–1149

25.

Sirman JD, Waller D, Kilner JA (1999) In: Proceedings of the fifth international symposium on solid oxide fuel cells (SOFC V), pp 1159–1168

26.

Chen M. Hallstedt B, Grundy AN, Gaukler L (2003) J Am Ceram Soc 86:1567

27.

Øygarden A, Perez-Ramirez J, Waller D, Schøffel K (2004) WO 2004/110622 A1
Acknowledgements
The core team for the project included David Waller, Øystein Nirisen, David M. Brackenbury, Arne Øygarden, Camilla Otterlei, Toril Schelderup, Per Ivar Karlsen, Magne Slåen and Klaus Schøffel.
About this article
Cite this article
Nirisen, Ø., Waller, D. & Brackenbury, D.M. The Development of a N2O Abatement Catalyst: from Laboratory Scale to Plant Testing. Top Catal 62, 1113–1125 (2019). https://doi.org/10.1007/s11244-018-1076-1
Keywords
N2O

Nitric acid

Emissions

Catalyst