Abstract
The addition of ZnI2 drastically accelerated the cycloaddition of carbon dioxide to styrene oxide catalyzed by pyrrolidinopyridinium iodides. In the presence of ZnI2, the styrene carbonate yield reached up to 89 % in 7 h at 100 °C under 1 atm of CO2. The rate constant increased by greater than three-fold by the addition of ZnI2. Studies of reaction kinetics in addition to high resolution mass and NMR analysis demonstrated that the primary active species consists of two or more pyrrolidinopyridinium cations combined with ZnI4 2− anion.
Access options
Buy single article
Instant access to the full article PDF.
USD 39.95
Price excludes VAT (USA)
Tax calculation will be finalised during checkout.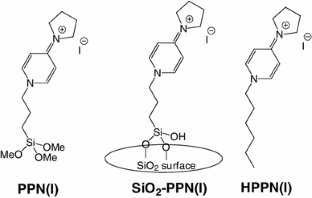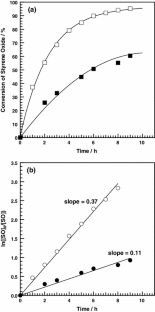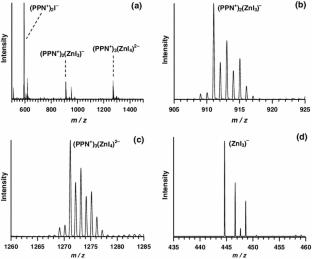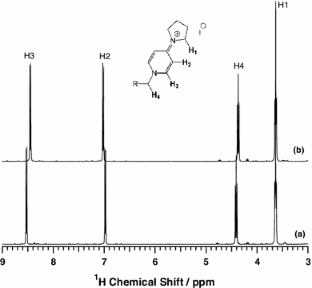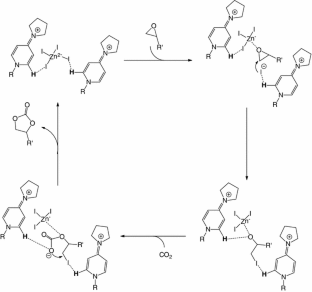 References
Sakakura T, Choi J-C, Yasuda H (2007) Chem Rev 107:2365

Darensbourg DJ (2007) Chem Rev 107:2388

Sakakura T, Kohno K (2009) Chem Commun 11:1312–1330

Yamaguchi K, Ebitani K, Yoshida T, Yoshida H, Kaneda K (1999) J Am Chem Soc 121:4526

Kim YJ, Varma RS (2005) J Org Chem 70:7882

Shen Y-M, Duan W-L, Shi M (2003) J Org Chem 68:1559

Kim HS, Kim JJ, Kim H, Jang HG (2003) J Catal 220:44

Li F, Xiao L, Xia C, Hu B (2004) Tetrahedron Lett 45:8307

Palgunadi J, Kwon O-S, Lee H, Bae JY, Ahn BS, Min N-Y, Kim HS (2004) Catal Today 98:511

Sun J, Fujita S, Zhao F, Arai M (2004) Green Chem 6:613

Xiao L-F, Li F-W, Xia C-G (2005) Appl Catal A 279:125

Xiao L-F, Li F-W, Peng J–J, Xia C-G (2006) J Mol Catal A 253:265

Shim H-L, Udayakumar S, Yu J-I, Kim I, Park D-W (2009) Catal Today 148:350

Decortes A, Kleij AW (2011) ChemCatChem 3:83

Mori K, Mitani Y, Hara T, Mizugaki T, Ebitani K, Kaneda K (2005) Chem Commun 26:3331–3333

Yang Y, Hayashi Y, Fujii Y, Nagano T, Kita Y, Ohshima T, Okuda J, Mashima K (2012) Catal Sci Technol 2:509

Song J, Zhang Z, Hu S, Wu T, Jiang T, Han B (2009) Green Chem 11:1031

Motokura K, Itagaki S, Iwasawa Y, Miyaji A, Baba T (2009) Green Chem 11:1876
Acknowledgments
This work was supported by Advanced Catalytic Transformation program for Carbon utilization (ACT-C), a Grant-in-Aid for Young Scientists (A) (24686092), and The UBE Foundation. The authors thank Center for Advanced Materials Analysis (Suzukakedai), Technical Department, Tokyo Institute of Technology for high resolution mass analysis.
About this article
Cite this article
Motokura, K., Itagaki, S., Iwasawa, Y. et al. Zinc-Accelerated Cycloaddition of Carbon Dioxide to Styrene Oxide Catalyzed by Pyrrolidinopyridinium Iodides. Top Catal 57, 953–959 (2014). https://doi.org/10.1007/s11244-014-0257-9
Published:

Issue Date:

DOI: https://doi.org/10.1007/s11244-014-0257-9
Keywords
Cyclic carbonate

Carbon dioxide

Styrene oxide

Zinc salt

Pyrrolidinopyridinium iodide