Abstract
The aerobic oxidation of a variety of aromatic aldehydes to the corresponding carboxylic acids by molecular oxygen in the presence of 4-carboxyl tetraphenylporphyrin (H2TCPP), methylene blue (MB), cobalt(II) phthalocyanine sulfonate (CoPcS) and FeTCPPCl as water-soluble photosensitizers in organic-water biphasic media at room temperature under either visible light or sunlight is described. The products were obtained with 25–100% conversion and 100% selectivity. This method has a wide range of applicabilities, has a straightforward workup procedure, is chemoselective and proceeds under mild reaction conditions. The resulting products were obtained in good yields in reasonable times.
This is a preview of subscription content, log in to check access.
Access options
Buy single article
Instant access to the full article PDF.
US$ 39.95
Price includes VAT for USA
Subscribe to journal
Immediate online access to all issues from 2019. Subscription will auto renew annually.
US$ 199
This is the net price. Taxes to be calculated in checkout.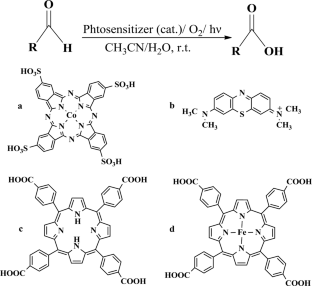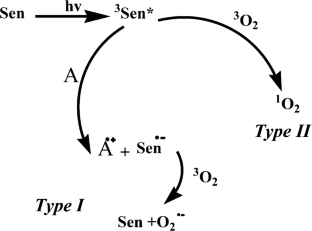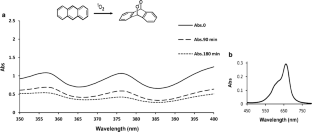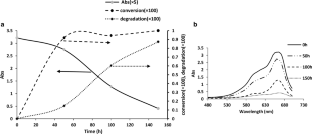 References
1.

Hollingworth GJ, Katritzky AR, Meth-Cohn O, Rees CW, Pattenden G (1995) In comprehensive organic functional group transformations. Elsevier Sci, Oxford

2.

Hudlicky M (1990) Oxidations in organic chemistry. American Chemical Society, Washington DC

3.

Larock RC (1999) Comprehensive organic transformations: a guide to functional group preparations, 2nd edn. Wiley, New York

4.

Smith MB, March J (2001) March's advanced organic chemistry: reactions mechanisms and structure, 5th edn. Wiley, New York

5.

Bowden K, Heilbron IM, Jones ERH, Weedon BCL (1946) J Chem Soc. https://doi.org/10.1039/JR9460000039

6.

Heilbron I, Jones E, Sondheimer F (1949) J Chem Soc. https://doi.org/10.1039/JR9490000604

7.

Bladon P, Fabian JM, Henbest H, Koch H, Wood GW (1951) J Chem Soc. pp 2402–2411

8.

Curtis R, Heilbron I, Jones E, Woods GF (1953) J Chem Soc. https://doi.org/10.1039/JR9530000457

9.

Bowers A, Halsall T, Jones E, Lemin A (1953) J Chem Soc. https://doi.org/10.1039/JR9530002548

10.

Djerassi C, Engle R, Bowers A (1956) J Org Chem 21:1547–1549

11.

Benjamin RT, Sivakumar M, Hollist GO, Borhan B (2003) Org Lett 5:1031–1034

12.

Nwaukwa SO, Keehn PM (1982) Tetrahedron Lett 23:3131–3134

13.

Ganem B, Heggs RP, Biloski AJ, Schwartz DR (1980) Tetrahedron Lett 21:685–688

14.

Joseph JK, Jain SL, Sain B (2007) Catal Commun 8:83–87

15.

Lim M, Yoon CM, An G, Rhee H (2007) Tetrahedron Lett 48:3835–3839

16.

Sloboda-Rozner D, Neimann K, Neumann R (2007) J Mol Catal A Chem 262:109–113

17.

Mukhopadhyay C, Datta A (2008) Catal Commun 9:2588–2592

18.

Uyanik M, Ishihara K (2009) Chem Commun. https://doi.org/10.1039/B823399C

19.

Han A-R, Jeong YJ, Kang Y, Lee JY, Seo MS, Nam W (2008) Chem Commun. https://doi.org/10.1039/B716558G

20.

Ellis PE Jr, Lyons JE (1990) Coord Chem Rev 105:181–193

21.

Haranaka M, Hara A, Ando W, Akasaka T (2009) Tetrahedron Lett 50:3585–3587

22.

Khavasi HR, Safari N (2004) J Mol Catal A 220:127–132

23.

DeRosa MC, Crutchley RJ (2002) Coord Chem Rev 233:351–371

24.

Greer A (2006) Acc Chem Res 39:797–804

25.

Redmond RW, Gamlin JN (1999) Photochem Photobiol 70:391–475

26.

Bonnett R (1995) Chem Soc Rev 24:19–33

27.

Weber L, Hommel R, Behling J, Haufe G, Hennig H (1994) J Am Chem Soc 116:2400–2408

28.

Pandey R, Zheng G (2000) The porphyrin handbook. In: Kadish KM, Smith KM, Guilard R (eds), vol 6. Academic Press, Boston, pp 157–230

29.

Pushpan S, Venkatraman S, Anand V, Sankar J, Parmeswaran D, Ganesan S, Chandrashekar T (2002) Curr Med Chem Anti-Cancer Agents 2:187–207

30.

Nyman ES, Hynninen PH (2004) J Photochem Photobiol B 73(1–2):1–28

31.

Sorokin AB (2013) Chem Rev 113:8152–8191

32.

Vashurin A, Maizlish V, Kuzmina I, Znoyko S, Morozova A, Razumov M, Koifman O (2017) J Porphyr Phthalocyanines 21:37–47

33.

Ebrahimian Pirbazari A (2015) Procedia Mater Sci 11:622–627

34.

Wang D, Guo R, Wang S, Liu F, Wang Y, Zhao C (2016) Desalin Water Treat 57:25226–25234

35.

Hajimohammadi M, Bahadoran F, Davarani SSH, Safari N (2010) React Kinet Mech Cat 99:243–250

36.

Hajimohammadi M, Safari N, Mofakham H, Deyhimi F (2011) Green Chem 13:991–997

37.

Kalajahi SSM, Hajimohammadi M, Safari N (2014) React Kinet Mech Cat 113:629–640

38.

Hajimohammadi M, Ghasemi H (2016) J Porphyr Phthalocyanines 20:670–676

39.

Adler AD, Longo FR, Shergalis W (1964) J Am Chem Soc 86:3145–3149

40.

Yan GP, Bischa D, Bottle SE (2007) Free Rad Biol Med 43:111–116

41.

Kulinich VP, Shaposhnikov GP, Badaukaite RA (2010) Macroheterocycles 3:23–29

42.

Knör G (2001) Chem Bio Chem 2:593–596

43.

Staicu A, Pascu A, Nuta A, Sorescu A, Raditoiu V, Pascu ML (2013) Rom Rep Phys 65:1032–1051

44.

Sawyer DT (1991) Oxygen chemistry. Oxford University Press, Oxford

45.

Min DB, Boff JM (2002) Compr Rev Food Sci Food Saf 1:58–72

46.

Aubry JM, Pierlot C, Rigaudy J, Schmidt R (2003) Acc Chem Res 36:668–675

47.

Nowakowska M (1978) Macromol Chem Phys 179:2959–2967

48.

Nowakowska M (1980) Macromol Chem Phys 181:1021–1027

49.

Olea AF, Wilkinson F (1995) J Phys Chem 99:4518–4524

50.

Harbour JR, Issler SL (1982) J Am Chem Soc 104:903–905

51.

Chen Y, Xu S, Li L, Zhang M, Shen J, Shen T (2001) Dyes Pigments 51:63–69

52.

Bressan M, Morvillo A (1989) Inorg Chem 28:950

53.

Toffoli DJ, Gomes L, Junior NDV, Courrol LC (2008) In: AIP conference proceedings, AIP, vol 992. p 1207

54.

Bernini R, Coratti A, Provenzano G, Fabrizi G, Tofani D (2005) Tetrahedron Lett 61:1821–1825

55.

Wu XA, Ying P, Liu JY, Shen HS, Chen Y, He L (2009) Synth Commun 39:3459–3470

56.

Nield E, Stephens R, Tatlow JC (1959) J Chem Soc. https://doi.org/10.1039/JR9590000166

57.

Donleavy JJ (1936) J Am Chem Soc 58:1004–1005

58.

Ueda I (1975) Bull Chem Soc Jpn 48:2306–2309

59.

Taha N, Chidambaram M, Dakka J, Sasson Y (2009) Catal Lett 129:358–362

60.

Ferenc WI, Walkow-Dziewulska AG (2001) J Serb Chem Soc 66:543–554

61.

Iqbal N, Choi S, You Y, Cho EJ (2013) Tetrahedron Lett 54:6222–6225
Acknowledgements
Financial support of this work by Iran National Science Foundation (INSF) no. 96005616, and Research Council of Kharazmi University are gratefully acknowledged.
About this article
Cite this article
Hajimohammadi, M., Ahmadi Khamesi, Z. & Nosrati, P. Efficient aerobic photooxygenation of aldehydes to carboxylic acids using cobalt(II) phthalocyanine sulfonate as a photosensitizer in organic-water biphasic media. Transit Met Chem 44, 167–173 (2019). https://doi.org/10.1007/s11243-018-0281-x
Received:

Accepted:

Published:

Issue Date: