Abstract
Double porosity is a substantial microstructure characteristic in a wide range of geomaterials. It is a natural phenomenon that can be found in many types of soil, and it can result from biological, chemical or mechanical damage. In this paper, the influence of macro-pores on dense non-aqueous phase liquid (DNAPL) migration in double-porosity medium was investigated using light transmission visualization technique. Three experiments were carried out in two-dimensional flow chambers filled with a double-porosity medium composed of a mixture of local sand and sintered kaolin clay spheres arranged in a periodic manner. In each experiment, a different volumetric fraction of macro-pores and micropores was used. Tetrachloroethylene (PCE) was used to simulate DNAPL, and it was dyed using Oil-Red-O for better visualization. A predetermined amount of PCE was injected into the flow chambers and this amount was re-calculated using image analysis. A very strong correlation was found between the PCE amount injected and the amount calculated from image analysis in each experiment. The experiment was repeated by filling the flow chamber with silica sand to represent single-porosity medium. The results show that the macro-pores have a considerable effect on the PCE migration in double-porosity soil as the PCE movement was the fastest in the third experiment which contained the largest macro-pores volume. The accuracy of the method was validated using statistical analysis. The results show a slight difference between the means of the three experiments, indicating that the method is viable for monitoring NAPL migration in double-porosity medium under different volumetric fractions of macro-pores and micropores.
This is a preview of subscription content, log in to check access.
Access options
Buy single article
Instant access to the full article PDF.
US$ 39.95
Price includes VAT for USA
Subscribe to journal
Immediate online access to all issues from 2019. Subscription will auto renew annually.
US$ 199
This is the net price. Taxes to be calculated in checkout.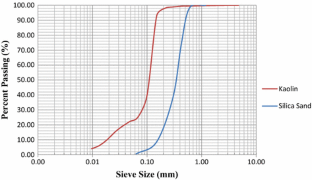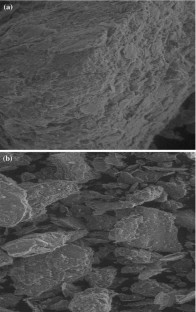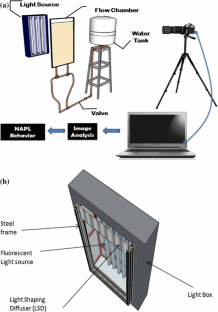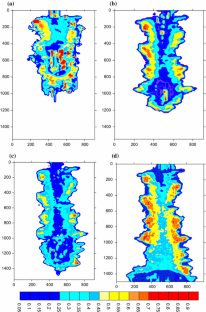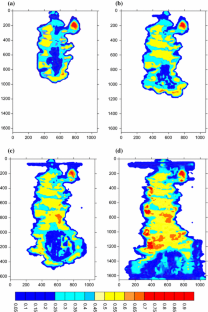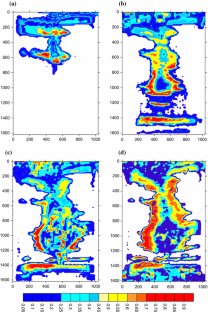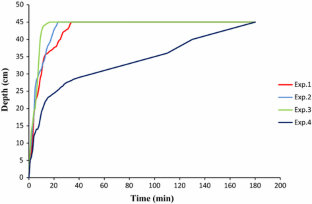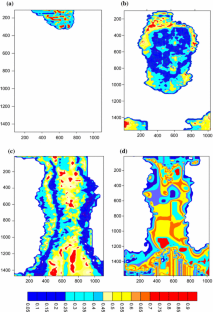 References
Agaoglu, B., Copty, N.K., Scheytt, T., Hinkelmann, R.: Interphase mass transfer between fluids in subsurface formations: a review. Adv. Water Resour. 79, 162–194 (2015)

Alazaiza, M.Y.D., Ngien, S.K., Bob, M.M., Ishak, W.M.F., Kamaruddin, S.A.: An overview of photographic methods in monitoring non-aqueous phase liquid migration in porous medium. Spec. Top. Rev. Porous Media Int. J. 6, 367–381 (2015)

Alias, N.: Migration of Light Nonaqueous Phase Liquid (LNAPL) in Unsaturated Media. M.Eng Thesis, Universiti Teknologi Malaysia (2003)

Black, B.: Oil creek as industrial apparatus: re-creating the industrial process through the landscape of Pennsylvania's oil boom. Eviron. Hist. 3, 210–229 (1998)

Bob, M.M., Brooks, M.C., Mravik, S.C., Wood, A.L.: A modified light transmission visualization method for DNAPL saturation measurements in 2-D models. Adv. Water Resour. 31, 727–742 (2008)

Carminati, A., Kaestner, A., Lehmann, P., Flühler, H.: Unsaturated water flow across soil aggregate contacts. Adv. Water Resour. 31, 1221–1232 (2008)

Darnault, C.J., Throop, J.A., Dicarlo, D.A., Rimmer, A., Steenhuis, T.S., Parlange, J.-Y.: Visualization by light transmission of oil and water contents in transient two-phase flow fields. J. Contam. Hydrol. 31, 337–348 (1998)

Ghosh, S., Warrier, K., Damodaran, A.: Thermally treated kaolin as an extender pigment. J. Mater. Sci. Lett. 9, 1046–1048 (1990)

Griffiths, D.J.: Introduction to Electrodynamics, 2nd edn. Prentice-Hall, Englewood Cliffs (1989)

Hoa, N.: A new method allowing the measurement of rapid variations of the water content in sandy porous media. Water Resour. Res. 17, 41–48 (1981)

Kechavarzi, C., Soga, K., Wiart, P.: Multispectral image analysis method to determine dynamic fluid saturation distribution in two-dimensional three-fluid phase flow laboratory experiments. J. Contam. Hydrol. 46, 265–293 (2000)

Konyukhov, A., Pankratov, L.: Upscaling of an immiscible non-equilibrium two-phase flow in double porosity media. Appl. Anal. (2015). doi:10.1080/00036811.2015.1064524

Lewandowska, J., Szymkiewicz, A., Gorczewska, W., Vauclin, M.: Infiltration in a double-porosity medium: experiments and comparison with a theoretical model. Water Resour. Res. (2005). doi:10.1029/2004WR003504

Lewandowska, J., Tran Nogc, T.D., Vauclin, M., Bertin, H.: Water drainage in double-porosity soils: experiments and micro-macro modeling. J. Geotech. Geoenviron. Eng. (2008). doi:10.1016/(ASCE)1090-0241(2008)134:2(231)

Mercer, J.W., Cohen, R.M.: A review of immiscible fluids in the subsurface: properties, models, characterization and remediation. J. Contam. Hydrol. 6, 107–163 (1990)

Ngien, S.K.: Experimental and Numerical Analysis of Non-aqueous Phase Liquids Migration in Double-Porosity Subsurface Systems. Universiti Teknologi Malaysia, Faculty of Civil Engineering, Skudai (2012)

Ngien, S.K., Rahman, N.A., Bob, M.M., Ahmad, K., Sa'ari, R., Lewis, R.W.: Observation of light non-aqueous phase liquid migration in aggregated soil using image analysis. Transp. Porous Media 92, 83–100 (2012)

Niemet, M.R., Selker, J.S.: A new method for quantification of liquid saturation in 2D translucent porous media systems using light transmission. Adv. Water Resour. 24, 651–666 (2001)

Oostrom, M., Dane, J., Wietsma, T.W.: A review of multidimensional, multifluid, intermediate-scale experiments: flow behavior, saturation imaging, and tracer detection and quantification. Vadose Zone J. 6, 610–637 (2007)

Peng, Z., Duwig, C., Delmas, P., Gaudet, J.-P., Strozzi, A.G., Charrier, P., Denis, H.: Visualization and characterization of heterogeneous water flow in double-porosity media by means of X-ray computed tomography. Transp. Porous Media 110, 543–564 (2015)

Ruffino, B., Zanetti, M.: Adsorption study of several hydrophobic organic contaminants on an aquifer material. Am. J. Environ. Sci. 5, 507–515 (2009)

Russell, A.R.: Water retention characteristics of soils with double porosity. Eur. J. Soil Sci. 61, 412–424 (2010)

Sa'ari, R., Rahman, N., Yusof, Z., Ngien, S., Kamaruddin, S., Mustaffar, M., Hezmi, M.: Application of digital image processing technique in monitoring LNAPL migration in double porosity soil column. J. Teknol. 72, 23–29 (2015)

Szymkiewicz, A., Helmig, R., Kuhnke, H.: Two-phase flow in heterogeneous porous media with non-wetting phase trapping. Transp. Porous Media 86, 27–47 (2011)

Tidwell, V.C., Glass, R.J.: X ray and visible light transmission for laboratory measurement of two-dimensional saturation fields in thin-slab systems. Water Resour Res. 30, 2873–2882 (1994)

Tran Ngoc, T.D., Lewandowska, J., Bertin, H.: Experimental evidence of the double-porosity effects in geomaterials. Acta Geophys. 62, 642–655 (2014)

Zheng, F., Gao, Y., Sun, Y., Shi, X., Xu, H., Wu, J.: Influence of flow velocity and spatial heterogeneity on DNAPL migration in porous media: insights from laboratory experiments and numerical modelling. Hydrogeol. J. 23, 1703–1718 (2015)
Acknowledgements
This research was funded by the Fundamental Research Grant Scheme (Project RDU 130139) from the Ministry of Higher Education, Malaysia, led by the second author. Also, the authors are grateful for Universiti Malaysia Pahang (UMP)'s support to the first author.
About this article
Cite this article
Alazaiza, M.Y.D., Ngien, S.K., Bob, M.M. et al. Influence of Macro-pores on DNAPL Migration in Double-Porosity Soil Using Light Transmission Visualization Method. Transp Porous Med 117, 103–123 (2017). https://doi.org/10.1007/s11242-017-0822-3
Received:

Accepted:

Published:

Issue Date:
Keywords
Double porosity

Macro-pores

DNAPL

Light transmission visualization method

Image analysis