Abstract
Plant micropropagation has been commercialized for producing high-quality and virus-free plantlets. High cost and intense labors are the main problems with this technique. The concept of system engineering was adopted to describe the schedule of Phalaenopsis micropropagation and to formulate these related parameters. Factors affecting costs were then quantified and analyzed. Here, we illustrate the process of propagating Phalaenopsis. Cost components were vessel, medium, direct and unskilled labor, supervisor, sales and marketing, the building, the equipment, energy, water, and materials. The greatest cost was for skilled labor for transferring plantlets, followed by the electrical cost of running air conditioners. Most of the electrical energy is used for cooling. Factors affecting costs included the loss rate, standard-day capacity, multiplication ratio and daily wage. The multiplication ratio was the main factor in the unit cost and the required total period. Training skilled labor to enhance working capacity is an essential way to significantly reduce costs. Improving the shoot multiplication rate is also effective way tin reducing costs. This method for micropropagation of Phalaenopsis could be used for other crops.
Access options
Buy single article
Instant access to the full article PDF.
USD 39.95
Price excludes VAT (USA)
Tax calculation will be finalised during checkout.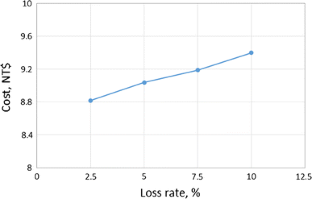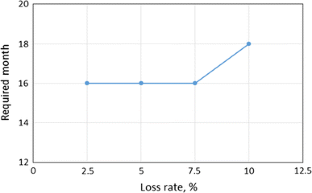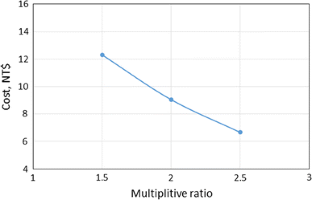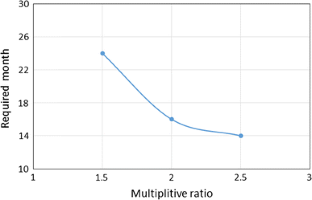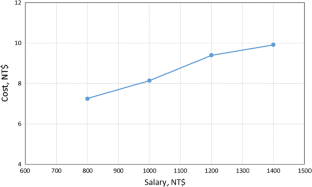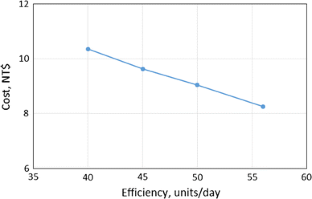 References
Ahloowalia BS, Prakash J (2004) Incorporation of low cost options. In: Low cost options for tissue culture technology in developing countries. IAEA-TECDOC-1384. International Atomic Energy Agency, Vienna, Austria

Ahloowalia BS, Savangikar VA (2004) Low cost options for energy and labour. In: Low cost options for tissue culture technology in developing countries. IAEA-TECDOC-1384. International Atomic Energy Agency, Vienna, Austria

Chen C (2015) Application of growth models to evaluate the microenvironmental conditions using tissue culture plantlets of Phalaenopsis Sogo Yukidian 'V3'. Sci Hortic 191:25–30

Chen C, Huang C (2015) Effects of cold cathode fluorescent lamps on the in vitro growth characteristics of three orchid plantlets. Submitted to Engin Agr Environ Food, in reviewing

Chu I (1995) Economic analysis of automated micropropagation. In: Aitken-Christile J, Kozai T, Smith M (eds) Automation and environmental control in plant tissue. Kluwer Academic Publ, Dordecht, pp 19–28

Ducos J, Terrier B, Courtois D (2009) Disposable bioreactors for plant micropropagation and mass plant cell culture. Adv Biochem Eng Biotechnol 115:89–115

Kaur A, Sandhu JS (2015) High throughput in vitro micropropagation of sugarcane (Saccharum officinarum L.) from spindle leaf roll segments: cost analysis for agri-business industry. Plant Cell Tissue Organ Cult 120:339–350

Omar MS, Aouine M (2007) Commercial in vitro mass propagation of plants: current status and future investment prospects. Kuwait J Sci 34:94–99

Savangikar VA (2004) Role of low cost options in tissue culture. In: Low cost options for tissue culture technology in developing countries. IAEA-TECDOC-1384. International Atomic Energy Agency, Vienna, Austria

Shukla SK (2008) Plant tissue culture: techno-commercial feasibility. National Certification System for Tissue Culture Raised Plants (NCS-TCP), New Delhi

Tomar UK, Negi U, Sinha AK, Dantu, PK (2010) An overview of the economic factors influencing micropropagation. In: Parihar P, Parihar L (eds) Advances in applied biotechnology. Agrobios, pp 1–12

Walker PN (1995) Systems analysis and engineering. In: Aitken-Christile J, Kozai T, Smith M (eds) Automation and environmental control in plant tissue. Kluwer Academic, Dordecht, pp 65–85
About this article
Cite this article
Chen, C. Cost analysis of plant micropropagation of Phalaenopsis . Plant Cell Tiss Organ Cult 126, 167–175 (2016). https://doi.org/10.1007/s11240-016-0987-4
Received:

Accepted:

Published:

Issue Date:

DOI: https://doi.org/10.1007/s11240-016-0987-4
Keywords
Cost analysis

Plant micropropagation

Phalaenopsis

Working capacity