Abstract
Somatic hybrids were produced through protoplast electrofusion between the tetraploid cotton Gossypium hirsutum L. cv. ZDM-3 and the wild diploid cotton G. klotzschianum. Hybrid plants were generated from 3 out of 24 callus lines that were derived from fused protoplasts. Hybrid plants were initially identified as somatic hybrids by ploidy analysis: the plants from the 3 callus lines had chromosome numbers near to sum of the two parents (78 = 52 + 26). The plants from the 3 lines were subsequently confirmed as hybrids by cytological, molecular, histological and morphological analyses. The morphology of hybrids was distinct from that of the parents, with elongated stigmas and malformed anthers lacking microspores and pollen, leading to male sterility. It is expected that the male sterility resulted from the high number of univalent and irregular multivalent chromosome pairings per meiocyte.
This is a preview of subscription content, log in to check access.
Access options
Buy single article
Instant access to the full article PDF.
US$ 39.95
Price includes VAT for USA
Subscribe to journal
Immediate online access to all issues from 2019. Subscription will auto renew annually.
US$ 199
This is the net price. Taxes to be calculated in checkout.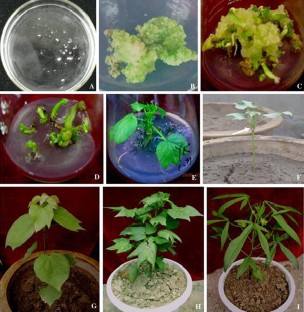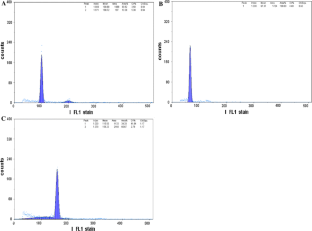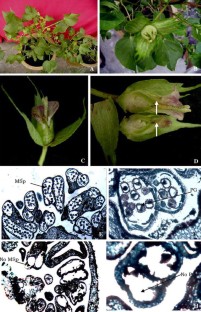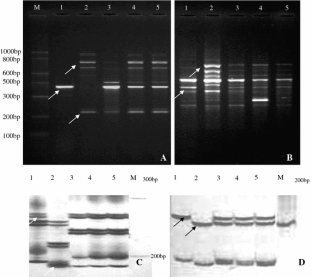 Abbreviations
2, 4-D:

2, 4-dichlorophenoxyacetic acid

NAA:

α-Naphthaleneacetic acid

IBA:

Indole-3-butyric acid

KT:

Kinetin

PCR:

Polymerase chain reaction

RAPD:

Random amplified polymorphic DNA

SSR:

Simple sequence repeats
References
Assani A, Haicour R, Wenzel G, Cote F, Foroughi-Wehr B, Aguillar ME, Bakry F, Ducreux G, Grapin A (2001) Plant regeneration from protoplasts of dessert banana cv. Grande Naine (Musa spp., Cavendish sub-group AAA) via somatic embryogenesis. Plant Cell Rep 20:482–488

Binsfeld PC, Wingender R, Schnabl H (2001) Cytogenetic analysis of interspecific sunflower hybrids and molecular evaluation of their progeny. Theor Appl Genet 102:1280–1285

Brewer EP, Saunders JA, Angle JS, Chaney RL, McIntosh MS (1999) Somatic hybridization between the zinc accumulator Thlaspi caerulescens and Brassica napus. Theor Appl Genet 99:761–771

Bushra C, Afshan Y, Tayyab H, Riazuddin S (1999) Miniscale genomic DNA extraction from cotton. Plant Mol Bio Rep 17:1–7

Cardi T, Earle ED (1997) Production of new CMS Brassica oleracea by transfer of 'Anand' cytoplasm from B. rapa through protoplast fusion. Theor Appl Genet 94:204–212

Gamborg OL, Miller RA, Ojima K (1968) Nutrient requirements of suspension cultures of soybean root cells. Exp Cell Res 50:151–158

Grosser JW, Gmitter FG (2011) Protoplast fusion for production of tetraploids and triploids: applications for scion and rootstock breeding in citrus. Plant Cell Tissue Organ Cult. doi: 10.1007/s11240-010-9823-4

Guan QZ, Guo YH, Wei YX, Meng FZ, Zhang ZX (2010) Regeneration of somatic hybrids of ginger via chemical protoplast fusion. Plant Cell Tissue Organ Cult 102:279–284

Harms CT (1983) Protoplasts 1983, lecture proceedings. Birkhäuser, Basel, pp 69–84

Henn HJ, Wingender R, Schnabl H (1998) Regeneration of fertile interspecific hybrids from cell fusion between Helianthus annuus L. and wild Helianthus species. Plant Cell Rep 18:220–224

Kao KN, Michayluk MR (1974) A method for high-frequency intergeneric fusion of plant protoplasts. Planta 115:355–367

Kumria R, Sunnichan VG, Das DK, Gupta SK, Reddy VS, Bhatnagar RK, Leelavathi S (2003) High-frequency somatic embryo production and maturation into normal plants in cotton (Gossypium hirsutum) through metabolic stress. Plant Cell Rep 21:635–639

Liang ZL (1999a) Genetics and breeding of distant hybridization in cotton. Science Press, Beijing, pp 1–2

Liang ZL (1999b) Genetics and breeding of distant hybridization in cotton. Science Press, Beijing, pp 202–208

Murashige T, Skoog F (1962) Revised media for rapid growth and bioassays with tobacco tissue culture. Physiol Plant 15:473–479

Ochatt SJ, Patat-Ochatt EM, Moessner A (2011) Ploidy level determination within the context of in vitro breeding. Plant Cell Tissue Organ Cult. doi: 10.1007/s11240-011-9918-6

Ovcharenko O, Momot V, Cherep N, Sheludko Y, Komarnitsky I, Rudas V, Kuchuk N (2011) Transfer of transformed Lesquerella fendleri (Gray) Wats. chloroplasts into Orychophragmus violaceus (L.) O.E. Schulz by protoplast fusion. Plant Cell Tissue Organ Cult. doi:10.1007/s11240-010-9833-2

Pinto DLP, Barros BA, Viccini LF, Campos JMS, Silva ML, Otoni WC (2010) Ploidy stability of somatic embryogenesis-derived Passiflora cincinnata Mast. plants as assessed by flow cytometry. Plant Cell Tissue Organ Cult 103:71–79

Sanders PM, Bui AQ, Weterings K, McIntire KN, Hsu YC, Lee PY, Truong MT, Beals TP, Goldberg RB (1999) Anther developmental defects in Arabidopsis thaliana male-sterile mutants. Sex Plant Reprod 11:297–322

Sonntag K, Wehling B, Wehling P (2009) Protoplast isolation and culture for somatic hybridization of Lupinus angustifolius and L. subcarnosus. Plant Cell Tissue Organ Cult 96:297–305

Sun YQ, Zhang XL, Nie YC, Guo XP, Jin SX, Liang SG (2004) Production and characterization of somatic hybrids between upland cotton (Gossypium hirsutum) and wild cotton (G. klotzschianum Anderss) via electrofusion. Theor Appl Genet 109:472–479

Sun YQ, Zhang XL, Huang C, Nie YC, Guo XP (2005a) Plant regeneration via somatic embryogenesis from protoplasts of six explants in Coker 201 (Gossypium hirsutum). Plant Cell Tissue Org Cult 82: 309–315

Sun YQ, Zhang XL, Nie YC, Guo XP (2005b) Production of fertile somatic hybrids of Gossypium hirsutum + G. bickii and G. hirsutum + G. stockii via protoplast fusion. Plant Cell Tissue Org Cult 83:303–310

Sun YQ, Nie YC, Guo XP, Huang C, Zhang XL (2006) Somatic hybrids between Gossypium hirsutum L. (4×) and G. davidsonii Kellog (2×) produced by protoplast fusion. Euphytica 151:393–400

Tiwari JK, Poonam B, Sarkar D, Pandey SK, Gopal J, Kumar SR (2010) Molecular and morphological characterization of somatic hybrids between Solanum tuberosum L. and S. etuberosum Lindl. Plant Cell Tissue Organ Cult 103:175–187

Wang L, Pan ZY, Guo WW (2010) Proteomic analysis of leaves from a diploid cybrid produced by protoplast fusion between Satsuma mandarin and pummelo. Plant Cell Tissue Organ Cult 103:165–174

Xiao W, Huang X, Gong Q, Dai XM, Zhao JT, Wei YR, Huang XL (2009) Somatic hybrids obtained by asymmetric protoplast fusion between Musa Silk cv. Guoshanxiang (AAB) and Musa acuminata cv. Mas (AA). Plant Cell Tissue Organ Cult 97:313–321
Acknowledgments
This study was supported by the National Basic Research Program (973 Program. No: 2004CB117305) and the National Natural Science Foundation of China (No: 30471108 and No: 30700511).
About this article
Cite this article
Sun, Y., Liu, S., Wang, Y. et al. An interspecific somatic hybrid between upland cotton (G. hirsutum L. cv. ZDM-3) and wild diploid cotton (G. klotzschianum A.). Plant Cell Tiss Organ Cult 106, 425–433 (2011). https://doi.org/10.1007/s11240-011-9939-1
Received:

Accepted:

Published:

Issue Date:
Keywords
Cotton

Somatic hybrid

Protoplast fusion

Plant regeneration

Male sterility