Abstract
Early assessment of thrombogenicity and antithrombotic drug effects may be important for therapeutic decision making in patients presenting with acute stroke. In this prospective, single center, pilot study, a bedside thrombelastography assay (TEG6s) was used to measure thrombogenicity and antithrombotic drug response in serial patients presenting emergently with symptoms of acute stroke (n = 90). TEG6s measures were compared against diagnosis obtained by NIH Stroke Scale/Score and imaging. Acute ischemic stroke (AIS) was diagnosed in 30 patients, intracerebral hemorrhage (ICH) in 19, transient ischemic attack (TIA) in 10 and stroke mimic (SM) in 31. Patients with AIS had a higher prevalence of A-Fib (33.3% vs. 11.6%, p = 0.01), and ACE inhibitor use (56.3% vs. 21.6%, p < 0.001) compared to combined non-AIS group. Time to initial clot formation (R) was shorter in AIS vs. TIA, ICH, and SM (p < 0.05). Comparing patients with AIS and combined non-AIS group the AUC for R was 0.83 (cut point of ≤ 4.8, sensitivity = 67%; specificity = 84%, p < 0.001). In AIS patients, 46% had suboptimal response (< 30% MAAA inhibition) to aspirin and 80% of patients on P2Y12 therapy had high platelet reactivity (> 50% ADP-induced platelet aggregation). Patients receiving tissue plasminogen activator had significant reduction in clot strength and near complete lysis at 30 min which normalized within 2 h after treatment (p < 0.001 for both). The rapid bedside measurement of thrombogenicity and antithrombotic drug effects is feasible in patients presenting with symptoms of acute stroke. Our preliminary data suggest that AIS is associated with faster ex-vivo clot formation, and poor antiplatelet response. Future study of the TEG6s to "blueprint" hemostasis is warranted in the stroke population.
This is a preview of subscription content, log in to check access.
Access options
Buy single article
Instant access to the full article PDF.
US$ 39.95
Price includes VAT for USA
Subscribe to journal
Immediate online access to all issues from 2019. Subscription will auto renew annually.
US$ 99
This is the net price. Taxes to be calculated in checkout.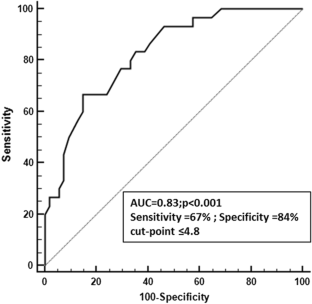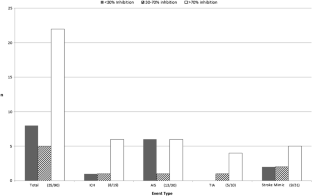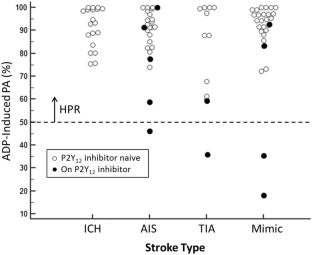 Funding
This study was funded by a grant from Coramed Technologies, LLC and Haemonetics Corporation.
Ethics declarations
Conflict of interest
Dr Gurbel reports serving as a consultant or receiving honoraria for lectures, consultations, including service on speakers' bureaus from Bayer, Merck, Janssen, Medicure, and World Medical; receiving grants from the National Institutes of Health, Janssen, Bayer, Haemonetics, Instrumentation Labs, Coramed Technologies, LLC and Amgen. Dr. Gurbel is holding stock or stock options in Merck, Medtronic, and Pfizer; and holding patents in the area of personalized antiplatelet therapy and interventional cardiology. Dr. Cochran serves on speakers bureau and does consulting for Merck, Avanir and Amgen. Dr. Raviv reports serving as a consultant for Haemonetics. Other authors report no disclosures.
Ethical approval
All procedures performed in studies involving human participants were in accordance with the ethical standards of the institutional ethical committee and with the 1964 Helsinki declaration and its later amendments.
Informed consent
Informed consent was obtained from all individual participants included in the study.
Electronic supplementary material
Below is the link to the electronic supplementary material.
About this article
Cite this article
Bliden, K.P., Raviv, G., Tantry, U.S. et al. "Blueprinting" thrombogenicity and antithrombotic drug response at the bedside in patients presenting emergently with symptoms of acute stroke. J Thromb Thrombolysis 47, 192–199 (2019). https://doi.org/10.1007/s11239-019-01813-0
Keywords
Stroke

Point-of-care

Thrombelastography

Hemostasis

Thrombosis

Platelet function test

Antiplatelet therapy

Anticoagulation therapy