Abstract
While snake venom derived enzymes, such as the thrombin-like activity possessing ancrod, have been used to treat thrombotic disease by defibrinogenating patients, the therapeutic potential of fibrinogenolytic snake venom enzymes, such as those derived from Crotalus atrox, have not been fully explored. However, one of the potential risks of administering fibrinogenolytic enzymes to effect defibrinogenation is hemorrhage secondary to hypofibrinogenemia. The present investigation sought to determine if human fibrinogen modified with carbon monoxide (CO) and iron (Fe) could resist degradation by C. atrox venom as has been seen in vitro in a recently developed rabbit model of envenomation. Compared with unmodified human fibrinogen, CO/Fe modified fibrinogen administered prior to envenomation had significantly shorter onset of coagulation and greater strength; however, when administered after envenomation, there was no differences between the two types of fibrinogen. Of interest, when administered after envenomation, both types of fibrinogen delayed the onset of coagulation while increasing plasma clot strength, a mixed effect likely secondary to formation of fibrinogen degradation products. Further preclinical investigations are needed to further define the benefits and risks of the use of fibrinogenolytic enzymes as defibrinogenating agents, as well as the risks of the "biochemical brakes" used to modulate the activity or substrate of the fibrinogenolytic enzyme.
Access options
Buy single article
Instant access to the full article PDF.
USD 39.95
Price excludes VAT (USA)
Tax calculation will be finalised during checkout.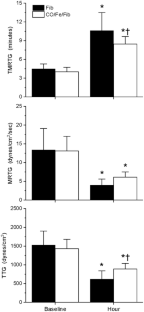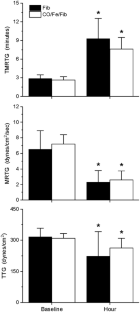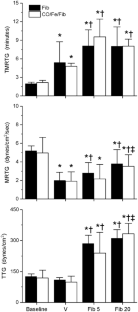 References
Alonso-Castro AJ (2014) Use of medicinal fauna in Mexican traditional medicine. J Ethnopharmacol 152:53–70

Bajwa SS, Markland FS (1978) Defibrinogenation studies with crotalase: possible clinical applications. Proc West Pharmacol Soc 21:461–469

Bajwa SS, Markland FS, Russell FE (1980) Fibrinolytic enzyme(s) in western diamondback rattlesnake (Crotalus atrox) venom. Toxicon 18:285–290

Bajwa SS, Patkos GB, Markland FS (1981) Clinical potential of fibrinolytic enzyme(s) of western diamondback rattlesnake (Crotalus atrox) venom. Proc West Pharmacol Soc 24:165–168

Willis TW, Tu AT, Miller CW (1989) Thrombolysis with a snake venom protease in a rat model of venous thrombosis. Thromb Res 53:19–29

Chang MC, Lin HK, Peng HC, Huang TF (1998) Antithrombotic effect of crotalin, a platelet membrane glycoprotein Ib antagonist from venom of Crotalus atrox. Blood 91:1582–1589

Nielsen VG, Boyer LV (2016) Iron and carbon monoxide attenuate degradation of plasmatic coagulation by Crotalus atrox venom. Blood Coagul Fibrinolysis 27:506–510

Nielsen VG, Bazzell CM (2016) Carbon monoxide attenuates the effects of snake venoms containing metalloproteinases with fibrinogenase or thrombin-like activity on plasmatic coagulation. MedChemComm 7:1973–1979

Nielsen VG, Sánchez EE, Redford DT (2017) Characterization of the rabbit as an in vitro and in vivo model to assess the effects of fibrinogenolytic activity of snake venom on coagulation. Basic Clin Pharmacol Toxicol. doi: 10.1111/bcpt.12848

Nielsen VG (2017) Crotalus atrox venom exposed to carbon monoxide has decreased fibrinogenolytic activity in vivo in rabbits. Basic Clin Pharmacol Toxicol. doi: 10.1111/bcpt.12846

Olver CS, Nielsen VG (2017) Iron protects porcine plasma coagulation kinetics from degradation by Crotalus atrox venom. Biometals. doi:10.1007/s10534-017-0035-9

Kim CH, McBride DW, Raval R, Sherchan P, Hay KL, Gren EC, Kelln W, Lekic T, Hayes WK, Bull BS, Applegate R, Tang J, Zhang JH (2017) Crotalus atrox venom preconditioning increases plasma fibrinogen and reduces perioperative hemorrhage in a rat model of surgical brain injury. Sci Rep 7:40821

Nielsen VG (2016) Ancrod revisited: viscoelastic analyses of the effects of Calloselasma rhodostoma venom on plasma coagulation and fibrinolysis. J Thromb Thrombolysis 42:288–293

Nielsen VG, Bazzell CM (2017) Carbon monoxide releasing molecule-2 inhibition of snake venom thrombin-like activity: novel biochemical "brake"? J Thromb Thrombolysis 43:203–208

Nielsen VG, Pretorius E (2014) Iron and carbon monoxide enhance coagulation and attenuate fibrinolysis by different mechanisms. Blood Coagul Fibrinolysis 25:695–702

Beyerle A, Nolte MW, Solomon C, Herzog E, Dickneite G (2014) Analysis of the safety and pharmacodynamics of human fibrinogen concentrate in animals. Toxicol Appl Pharmacol 280:70–77

Machovec KA, Ushakumari DS, Welsby IJ, Nielsen VG (2012) The procoagulant properties of purified fibrinogen concentrate are enhanced by carbon monoxide releasing molecule-2. Thromb Res 129:793–796

Nielsen VG, Geary BT, Baird MS (2000) Evaluation of the contribution of platelets to clot strength by thromboelastography in rabbits: the role of tissue factor and cytochalasin D. Anesth Analg 91:35–39

Riedel W, Dorward PK, Korner PI (1981) Central adrenoceptors modify hypothalamic thermoregulatory patterns of autonomic activity in conscious rabbits. J Auton Nerv Syst 3:525–533

Boyer LV, Seifert SA, Clark RF, McNally JT, Williams SR, Nordt SP, Walter FG, Dart RC (1999) Recurrent and persistent coagulopathy following pit viper envenomation. Arch Intern Med 159:706–710

Williams JE, Hantgan RR, Hermans J, McDonagh J (1981) Characterization of the inhibition of fibrin assembly by fibrinogen fragment D. Biochem J 197:661–668

Belitser VA, Lugovskoy EV, Musjalkovskaja AA, Gogolinskaja GK (1982) Quantitation of the inhibitory effect of fibrinogen and its degradation products on fibrin polymerization. Thromb Res 27:261–269

Knoll D, Hantgan R, Williams J, McDonagh J, Hermans J (1984) Characterization of soluble polymerized fibrin formed in the presence of excess fibrinogen fragment D. BioChemistry 23:3708–3715
Funding
This investigation was supported by the University of Arizona (Tech Launch Arizona Asset Development Award 15–160) and the Department of Anesthesiology.
Ethics declarations
Conflict of interest
Vance G. Nielsen, M.D., the sole author of this manuscript, declares that he has no conflict of interest.
Ethical approval
All applicable international, national, and/or institutional guidelines for the care and use of animals were followed.
About this article
Cite this article
Nielsen, V.G. Effects of purified human fibrinogen modified with carbon monoxide and iron on coagulation in rabbits injected with Crotalus atrox venom. J Thromb Thrombolysis 44, 481–488 (2017). https://doi.org/10.1007/s11239-017-1549-2
Published:

Issue Date:

DOI: https://doi.org/10.1007/s11239-017-1549-2
Keywords