Abstract
In this paper, I discuss the use of after-effects as a criterion for showing that we can perceive high-level properties. According to this criterion, if a high-level property (for example, an emotional expression) is susceptible to after-effects, this suggests that the property can be perceived, rather than cognized. The defenders of the criterion claim that, since after-effects are also present for low-level, uncontroversially perceptual properties (such as orientation), we can safely infer that high-level after-effects are perceptual as well. The critics of the criterion, on the other hand, assimilate it to superficially similar effects in cognition (such as decision biases) and argue that the after-effect criterion is a cognitive phenomenon rather than a perceptual one, and that as a result it is not a reliable guide for exploring the contents of perception. I argue against both of these views and show that high-level after-effects cannot be identified either with low-level after-effects or with cognitive biases. I suggest an intermediate position: high-level after-effects are not cognitive, but they are nonetheless not a good criterion for exploring the contents of perception.
This is a preview of subscription content, log in to check access.
Access options
Buy single article
Instant access to the full article PDF.
US$ 39.95
Tax calculation will be finalised during checkout.
Subscribe to journal
Immediate online access to all issues from 2019. Subscription will auto renew annually.
US$ 199
Tax calculation will be finalised during checkout.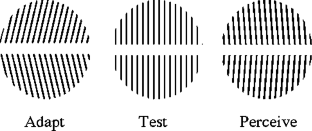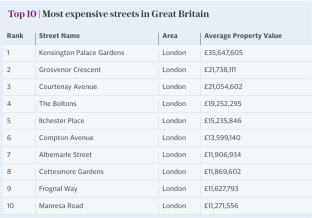 Notes
1.

While this question applies to all sensory modalities (vision, audition, olfaction, touch, taste, and maybe to internal senses, such as proprioception), the focus in this paper is mostly on the visual modality.

2.

I have done this elsewhere for emotional expressions (Smortchkova 2017).

3.

There is other experimental evidence that could be used in the debate, for example evidence from visual agnosiae (Bayne 2009). There is also a method that does not appeal to experimental evidence but to carefully built contrast cases in conjunction with an inference to the best explanation (Siegel 2010). I will not discuss these methods here.

4.

In the rest of the paper I will write interchangeably that a property can be "experienced" or "represented" in perception. I don't want to enter into vexed debates about the relation between the representational part and the experiential part of perceptual states. A reader who is against the idea that perception is representational can replace all occurrences of representation with experience.

5.

Sometimes perceptual adaptation and perceptual after-effects are used interchangeably, but I will only use after-effects in the rest of the paper to avoid confusion.

6.

I use "appear" in a neutral way and not as a synonymous with "perceptual experience". Finding out whether the experience is perceptual or post-perceptual is exactly what's at stake in the debate. Similarly, I use "experience" from time to time to describe the displays, but once again I'm using it without ipso facto identifying it with "perceptual experience".

7.

In this experiment it is shown that adaptation in perception triggers a repulsive after-effect (after seeing a female face, the androgynous faces appears more male), while adaptation in visual imagery triggers an attractive after-effect (that is attractive toward the same gender of the adaptor—after seeing a female face the androgynous face appears as more female).

8.

9.

To rule out an appeal to clusters of low-level properties, Block offers two arguments. The first argument is an argument from simplicity of explanation: in order to explain away the phenomenon via configurations of low-level properties, these configurations would have to be very complex, while a high-level property would constitute a simpler explanation. Second, he appeals to an experimental result that compares different after-effect in upright and in inverted faces, and how these effects transfer from and to upright and inverted letter "Ts" (Susilo et al. 2010): low-level features transfer to Ts for inverted faces but not for upright faces, showing that in the upright case there is a face-specific effect not explained via adaptation to a low-level property.

10.

I think that these two arguments are problematic, even if not for the same reasons why the third argument is. First of all, depending on the phenomenon at hand also cognition can exhibit features of exclusivity, inevitability, and randomness: intrusive thoughts are chief examples of this. If I'm alternating between states of paranoia and states without paranoia, I can alternate between the thoughts "My neighbor is a Soviet spy" and "My neighbor is a nice person" randomly and without voluntarily control. Second, while it is true that inverted and upright faces are processed (and adapt) differently depending on the orientation of the stimulus, empirical data suggest that other cases of perceptual after-effect are orientation-independent. After-effect works even when the adaptor is a highly stylized cartoon face and the test a realistic face (Chen et al. 2010), and, crucially, in cross-categorical cases between bodies and faces, it works even if the orientation between the adaptor and the subsequently presented test changes (Kessler et al. 2013). In the latter experiment, the experimenters created a two-by-two design (inverted and upright bodies, inverted and upright faces) and found that all four conditions showed body-face after-effect. They did not find an effect of body orientation nor an interaction between body and face orientation. According to the experimenters, this shows that bodies adapt and activate an orientation-independent representation of faces. Therefore, the orientation-dependency criterion should be (at the very least) weakened.

11.

In binocular rivalry two different images are presented to each eye. The subjects experience oscillating perceptions between the two images and not a combination of the two images. In some cases, however, the subjects experience a merger between the two images. Whether they experience a rivalry or a merger depends on the type of property perceived: rivalry occurs for local (monocular) properties, while merging occurs for global (binocular) properties (Block 2019).

12.

Interestingly, the 'house' example could also be explained by an appeal to the 'contrast effect' in decision making (Bhargava and Fisman 2014). This further supports the point that putative cognitive after-effects are sufficiently dissimilar from known cases of after-effects in perception.

13.

This only works if the judger does not fall prey of the confirmation bias in searching for anchor-inconsistent arguments and evidence.

14.

With few exceptions: in low-level cases, after-effects become "attractive" at small inducing angles, see Westheimer (2011).

15.

There is, however, an objection to Briscoe's alternative explanation, suggested by Sam Clarke: in the case of analogue magnitude representations it has been shown that simple sensory properties cannot account for cross-modal transfer effects (Meck and Russell 1983). Similarly, for numerosity, the explanation of the effect might not be due to low-level features, but to a high-level, non-perceptual, representation.

16.

An anonymous reviewer suggests a way of saving the low-level explanation via visual imagery. When the subject hears a happy voice, she imagines a happy face. The happy face and the visually presented stimulus do share low-level features, and the stimulus the subject adapted to is the visually imagined face rather than the voice itself. I don't have a strong argument against this possibility: it might be empirically tested by looking at subjects with aphantasia (an impossibility to engage in visual imagery) to uncover whether they still experience the effect.

17.

Storrs mentions other worries as well. Her first worry is that for low-level cases there are studies on the properties of early visual neurons that support perceptual bias, but the properties of neurons in the high-level visual areas that mediate the effect are unknown. To this one could reply that in due course we might discover properties of neurons and channels in high-level perception. Another worry concerns the reduction of sensitivity in the detection of adapted properties and its increase in discrimination sensitivity. This change in sensitivity is commonly taken to show a perceptual bias (Kohn 2007; Storrs 2015). In the high-level case on the other hand, studies are more mixed: while most studies did not find a change in sensitivity for face after-effect, a few have found improved discrimination for face after-effect for some properties. For example adapting to trustworthy faces improves the discrimination threshold for facial trustworthiness (Keefe et al. 2013).
References
Anzures, G., Mondloch, C. J., & Lackner, C. (2009). Face adaptation and attractiveness aftereffects in 8-year-olds and adults. Child Development,80(1), 178–191.

Apperly, I. (2010). Mindreaders: The cognitive basis of "theory of mind". New York: Psychology Press.

Aviezer, H., Hassin, R. R., Ryan, J., Grady, C., Susskind, J., Anderson, A., et al. (2008). Angry, disgusted, or afraid? Studies on the malleability of emotion perception. Psychological Science,19(7), 724–732.

Bayne, T. (2009). Perception and the reach of phenomenal content. The Philosophical Quarterly,59(236), 385–404.

Bestelmeyer, P. E., Jones, B. C., DeBruine, L. M., Little, A., Perrett, D. I., Schneider, A., et al. (2008). Sex-contingent face aftereffects depend on perceptual category rather than structural encoding. Cognition,107(1), 353–365.

Bestelmeyer, P. E., Rouger, J., DeBruine, L. M., & Belin, P. (2010). Auditory adaptation in vocal affect perception. Cognition,117(2), 217–223.

Bhargava, S., & Fisman, R. (2014). Contrast effects in sequential decisions: Evidence from speed dating. Review of Economics and Statistics,96(3), 444–457.

Blake, R., & He, S. (2005). Adaptation as a tool for probing the neural correlates of visual awareness: progress and precautions. In C. W. Clifford & G. Rhodes (Eds.), Fitting the mind to the world: Adaptation and after-effects in high-level vision. Oxford: Oxford University Press.

Block, N. (2014). Seeing-as in the light of vision science. Philosophy and Phenomenological Research,89(1), 560–572.

Block, N. (2019). What is wrong with the no-report paradigm and how to fix it. Trends in Cognitive Sciences, 23(12), 1003–1013.

Briscoe, R. (2015). Cognitive penetration and the reach of phenomenal content. In A. Raftopoulos & J. Zeimbekis (Eds.), Cognitive penetrability. Oxford: Oxford University Press.

Burr, D., & Ross, J. (2008). A visual sense of number. Current Biology,18(6), 425–428.

Burton, N., Jeffery, L., Bonner, J., & Rhodes, G. (2016). The timecourse of expression aftereffects. Journal of Vision,16(15), 1.

Chen, H., Russell, R., Nakayama, K., & Livingstone, M. (2010). Crossing the 'Uncanny Valley': Adaptation to cartoon faces can influence perception of human faces. Perception,39(3), 378–386. https://doi.org/10.1068/p6492.

D'Ascenzo, S., Tommasi, L., & Laeng, B. (2014). Imagining sex and adapting to it: Different aftereffects after perceiving versus imagining faces. Vision Research,96, 45–52.

Dickinson, J. E., & Badcock, D. R. (2013). On the hierarchical inheritance of aftereffects in the visual system. Frontiers in Psychology,4, 472.

Durgin, F. H. (2008). Texture density adaptation and visual number revisited. Current Biology,18(18), R855–R856.

Firestone, C., & Scholl, B. (2016). Cognition does not affect perception: Evaluating the evidence for "top-down" effects. Behavioral and Brain Sciences,39, E229. https://doi.org/10.1017/S0140525X15000965.

Fish, W. (2013). High-level properties and visual experience. Philosophical studies,162(1), 43–55.

Fodor, J. A. (1983). The modularity of mind. Cambridge: MIT Press.

Fox, C. J., & Barton, J. J. (2007). What is adapted in face adaptation? The neural representations of expression in the human visual system. Brain Research,1127, 80–89.

Furnham, A., & Boo, H. C. (2011). A literature review of the anchoring effect. The Journal of Socio-Economics,40(1), 35–42.

Galinsky, A. D., & Mussweiler, T. (2001). First offers as anchors: The role of perspective-taking and negotiator focus. Journal of Personality and Social Psychology,81(4), 657.

George, J. F., Duffy, K., & Ahuja, M. (2000). Countering the anchoring and adjustment bias with decision support systems. Decision Support Systems,29(2), 195–206.

Gibson, J. J., & Radner, M. (1937). Adaptation, after-effect and contrast in the perception of tilted lines. I. Quantitative studies. Journal of Experimental Psychology,20(5), 453.

Golle, J., Lisibach, S., Mast, F. W., & Lobmaier, J. S. (2013). Sweet puppies and cute babies: Perceptual adaptation to babyfacedness transfers across species. PLoS ONE,8(3), e58248.

Greene, M., & Oliva, A. (2008). High-level aftereffects to natural scenes. Journal of Vision,8(6), 1104.

Hawley, K., & Macpherson, F. (2011). The admissible contents of experience (Vol. 2). London: Wiley.

Helton, G. (2016). Recent issues in high-level perception. Philosophy Compass, 11(12), 851–862.

Jaquet, E., Rhodes, G., & Hayward, W. G. (2008). Race-contingent aftereffects suggest distinct perceptual norms for different race faces. Visual Cognition,16(6), 734–753.

Javadi, A. H., & Wee, N. (2012). Cross-category adaptation: objects produce gender adaptation in the perception of faces. PLoS ONE,7(9), e46079.

Jraissati, Y. (2012). Categorical perception of color: Assessing the role of language. Croatian Journal of Philosophy,12(3), 439–462.

Keefe, B., Dzhelyova, M., Perrett, D., & Barraclough, N. (2013). Adaptation improves face trustworthiness discrimination. Frontiers in Psychology,4, 358. https://doi.org/10.3389/fpsyg.2013.00358.

Kessler, E., Walls, S. A., & Ghuman, A. S. (2013). Bodies adapt orientation-independent face representations. Frontiers in Psychology,4, 413. https://doi.org/10.3389/fpsyg.2013.00413.

Kohn, A. (2007). Visual adaptation: physiology, mechanisms, and functional benefits. Journal of Neurophysiology,97(5), 3155–3164.

Lai, M., Oruç, I., & Barton, J. J. (2012). Facial age after-effects show partial identity invariance and transfer from hands to faces. Cortex,48(4), 477–486.

Little, A. C., DeBruine, L. M., & Jones, B. C. (2005). Sex-contingent face after-effects suggest distinct neural populations code male and female faces. Proceedings of the Royal Society of London B: Biological Sciences,272(1578), 2283–2287.

Matsumiya, K. (2013). Seeing a haptically explored face: visual facial-expression aftereffect from haptic adaptation to a face. Psychological Science,24(10), 2088–2098.

Meck, W. H. C., & Russell, M. (1983). A mode control model of counting and timing processes. Journal of Experimental Psychology: Animal Behavior Processes,9(3), 320.

Moradi, F., Koch, C., & Shimojo, S. (2005). Face adaptation depends on seeing the face. Neuron,45(1), 169–175.

Mussweiler, T., Strack, F., & Pfeiffer, T. (2000). Overcoming the inevitable anchoring effect: Considering the opposite compensates for selective accessibility. Personality and Social Psychology Bulletin,26(9), 1142–1150.

Palumbo, R., D'Ascenzo, S., & Tommasi, L. (2015). Cross-category adaptation: Exposure to faces produces gender aftereffects in body perception. Psychological Research,79(3), 380–388.

Pell, P. J., & Richards, A. (2011). Cross-emotion facial expression aftereffects. Vision Research,51(17), 1889–1896.

Pollak, S. D., Messner, M., Kistler, D. J., & Cohn, J. F. (2009). Development of perceptual expertise in emotion recognition. Cognition,110(2), 242–247.

Prinz, J. (2006). Beyond appearances: The content of sensation and perception. In T. Szábo Gentler & J. Hawthorne (Eds.), Perceptual Experience (pp. 434–460). Oxford University Press.

Pylyshyn, Z. (1999). Is vision continuous with cognition?: The case for cognitive impenetrability of visual perception. Behavioral and Brain Sciences,22(3), 341–365.

Rhodes, G., Jeffery, L., Clifford, C. W., & Leopold, D. A. (2007). The timecourse of higher-level face aftereffects. Vision Research,47(17), 2291–2296.

Rhodes, G., Jeffery, L., Watson, T. L., Clifford, C. W., & Nakayama, K. (2003). Fitting the mind to the world: Face adaptation and attractiveness aftereffects. Psychological Science,14(6), 558–566.

Rhodes, G., & Leopold, D. A. (2011). Adaptive norm-based coding of face identity. In G. Rhodes, A. Calder, M. Johnson, & J. V. Haxby (Eds.), The Oxford handbook of face perception (pp. 263–286). Oxford University Press.

Ross, W. D. (1955). Aristotle. Parva Naturalia. A revised text with introduction and commentary. Oxford: Clarendon Press.

Ryu, J.-J., Borrmann, K., & Chaudhuri, A. (2008). Imagine Jane and identify John: face identity aftereffects induced by imagined faces. PLoS ONE,3(5), e2195.

Schweinberger, S. R., Casper, C., Hauthal, N., Kaufmann, J. M., Kawahara, H., Kloth, N., et al. (2008). Auditory adaptation in voice perception. Current Biology,18(9), 684–688.

Schweinberger, S. R., Kloth, N., & Jenkins, R. (2007). Are you looking at me? Neural correlates of gaze adaptation. NeuroReport,18(7), 693–696.

Schwiedrzik, C. M., Ruff, C. C., Lazar, A., Leitner, F. C., Singer, W., & Melloni, L. (2012). Untangling perceptual memory: Hysteresis and adaptation map into separate cortical networks. Cerebral Cortex,24(5), 1152–1164.

Schweinberger, S. R., Zäske, R., Walther, C., Golle, J., Kovács, G., & Wiese, H. (2010). Young without plastic surgery: Perceptual adaptation to the age of female and male faces. Vision research,50(23), 2570–2576.

Siegel, S. (2010). The contents of visual experience. Oxford, USA: Oxford University Press.

Smortchkova, J. (2017). Seeing emotions without mindreading them. Phenomenology and the Cognitive Sciences,16(3), 525–543.

Storrs, K. R. (2015). Are high-level aftereffects perceptual? Frontiers in Psychology,6, 157.

Strack, F., & Mussweiler, T. (1997). Explaining the enigmatic anchoring effect: Mechanisms of selective accessibility. Journal of Personality and Social Psychology,73(3), 437.

Susilo, T., McKone, E., & Edwards, M. (2010). Solving the upside-down puzzle: Why do upright and inverted face aftereffects look alike? Journal of Vision,10(13), 1.

Thompson, P., & Burr, D. (2009). Visual aftereffects. Current Biology,19(1), R11–R14.

Troje, N. F., Sadr, J., Geyer, H., & Nakayama, K. (2006). Adaptation aftereffects in the perception of gender from biological motion. Journal of Vision,6(8), 7.

Tversky, A., & Kahneman, D. (1975). Judgment under uncertainty: Heuristics and biases. In Utility, probability, and human decision making (pp. 141–162). Berlin: Springer.

Utz, S., & Carbon, C.-C. (2015). Afterimages are biased by top-down information. Perception,44(11), 1263–1274.

Vautin, R., & Berkley, M. (1977). Responses of single cells in cat visual cortex to prolonged stimulus movement: neural correlates of visual aftereffects. Journal of Neurophysiology,40(5), 1051–1065.

Wang, X., Guo, X., Chen, L., Liu, Y., Goldberg, M. E., & Xu, H. (2016). Auditory to visual cross-modal adaptation for emotion: Psychophysical and neural correlates. Cerebral Cortex,27(2), 1337–1346.

Webster, M. A. (2012). Evolving concepts of sensory adaptation. F1000 biology reports,4 21. https://doi.org/10.3410/B4-21.

Webster, M., Kaping, D., Mizokami, Y., & Duhamel, P. (2004). Adaptation to natural facial categories. Nature,428(6982), 557–561.

Webster, M., & MacLeod, D. (2011). Visual adaptation and face perception. Philosophical Transactions of the Royal Society B: Biological Sciences,366(1571), 1702–1725. https://doi.org/10.1098/rstb.2010.0360.

Westheimer, G. (2011). Reversed tilt effect for dichoptic stimulation in vertical meridian. Vision Research,51(1), 101–104.

Winkler, C., & Rhodes, G. (2005). Perceptual adaptation affects attractiveness of female bodies. British Journal of Psychology,96(2), 141–154.

Wolfe, J. M. (1984). Short test flashes produce large tilt aftereffects. Vision Research,24(12), 1959–1964.

Zäske, R., & Schweinberger, S. R. (2011). You are only as old as you sound: Auditory aftereffects in vocal age perception. Hearing Research,282(1), 283–288.

Zhao, C., Seriès, P., Hancock, P. J., & Bednar, J. A. (2011). Similar neural adaptation mechanisms underlying face gender and tilt aftereffects. Vision Research,51(18), 2021–2030.
Acknowledgements
I am thankful to anonymous reviewers from Synthese, to audiences in Oxford, Turin, and Paris for their insightful questions, to Ned Block, Sam Clarke, Filippo Contesi, Jonathan Farrell, Michael Murez, Jake Quilty-Dunn, Al Prescott-Couch, and Nick Shea for their feedback. This project has received funding from the European Research Council (ERC) under the European Union's Horizon 2020 research and innovation programme grant Agreement No. 681422.
Additional information
Publisher's Note
Springer Nature remains neutral with regard to jurisdictional claims in published maps and institutional affiliations.
About this article
Cite this article
Smortchkova, J. After-effects and the reach of perceptual content. Synthese (2020). https://doi.org/10.1007/s11229-020-02554-x
Received:

Accepted:

Published:
Keywords
Perceptual content

After-effects

Perception

Cognition

Border between perception and cognition