Abstract
With the booming increase of networking-oriented technologies, the implementation of the intelligent data has become a fashionable alternative for enterprises or organizations to create values or improve their existing offerings. However, communications are encountering restrictions caused by the limited energy supplies in mobile computing when the volume of the data requiring wireless transmissions keeps growing in a dramatic manner. This paper focuses on saving energy consumptions in wireless communications and presents a novel optimal solution to deploying multi-channel connections with minimum energy costs. Our approach is called Intelligent Multi-Channel Communication model, which is created to minimize the total energy cost when ensuring the performance meets efficiency demands. We implement experimental evaluations to examine the effectuation of our approach and find that the results meet our design expectations.
This is a preview of subscription content, log in to check access.
Access options
Buy single article
Instant access to the full article PDF.
US$ 39.95
Tax calculation will be finalised during checkout.
Subscribe to journal
Immediate online access to all issues from 2019. Subscription will auto renew annually.
US$ 199
Tax calculation will be finalised during checkout.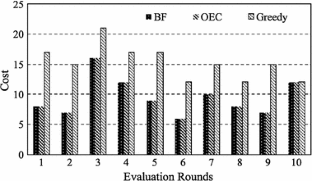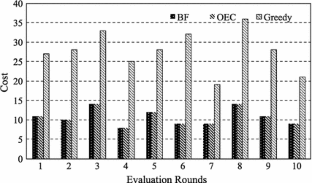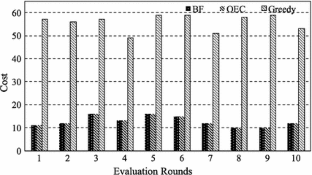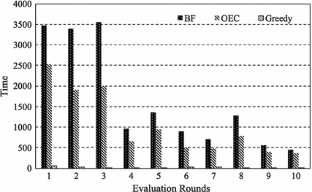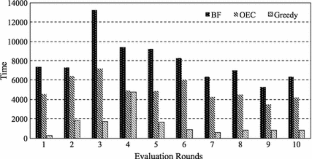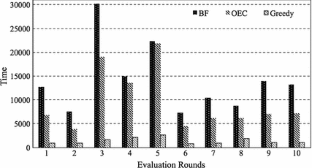 References
1.

Xu L, He W, Li S (2014) Internet of things in industries: a survey. IEEE Trans Ind Inform 10(4):2233–2243

2.

Fernandes L, Souza J, Pessin G, Shinzato P, Sales D, Mendes C, Prado M, Klaser R, Magalhães A, Hata A (2014) CaRINA intelligent robotic car: architectural design and applications. J Syst Archit 60(4):372–392

3.

Qiu M, Zhong M, Li J, Gai K, Zong Z (2015) Phase-change memory optimization for green cloud with genetic algorithm. IEEE Trans Comput 64(12):3528–3540

4.

Gai K, Qiu M, Zhao H, Tao L, Zong Z (2015) Dynamic energy-aware cloudlet-based mobile cloud computing model for green computing. J Netw Comput Appl 59:46–54

5.

Dobre C, Hafa F (2014) Intelligent services for big data science. Future Gener Comput Syst 37:267–281

6.

Gai K, Qiu M, Sun X (2018) A survey on FinTech. J Netw Comput Appl 103:262–273

7.

Gai K, Qiu M (2018) Blend arithmetic operations on tensor-based fully homomorphic encryption over real numbers. IEEE Trans Ind Inform 99:1

8.

Lu H, Li J, Guizani M (2014) Secure and efficient data transmission for cluster-based wireless sensor networks. IEEE Trans Parallel Distrib Syst 25(3):750–761

9.

Gai K, Qiu M, Chen M, Zhao H (2016) SA-EAST: security-aware efficient data transmission for ITS in mobile heterogeneous cloud computing. ACM Trans Embed Comput Syst 16(2):60

10.

Lajunen A (2014) Energy consumption and cost-benefit analysis of hybrid and electric city buses. Transp Res Part C Emerg Technol 38:1–15

11.

Yu L, Jiang T, Cao Y (2015) Energy cost minimization for distributed internet data centers in smart microgrids considering power outages. IEEE Trans Parallel Distrib Syst 26(1):120–130

12.

Al-Fuqaha A, Guizani M, Mohammadi M, Aledhari M, Ayyash M (2015) Internet of things: a survey on enabling technologies, protocols, and applications. IEEE Commun Surv Tutor 17(4):2347–2376

13.

Karagiannis V, Chatzimisios P, Vazquez-Gallego F, Alonso-Zarate J (2015) A survey on application layer protocols for the internet of things. Trans IoT Cloud Comput 3(1):11–17

14.

Gai K, Qiu M, Tao L, Zhu Y (2016) Intrusion detection techniques for mobile cloud computing in heterogeneous 5G. Secur Commun Netw 9(16):3049–3058

15.

Gai K, Qiu M, Ming Z, Zhao H, Qiu L (2017) Spoofing-jamming attack strategy using optimal power distributions in wireless smart grid networks. IEEE Trans Smart Grid 8(5):2431–2439

16.

Betzler A, Gomez C, Demirkol I, Paradells J (2016) CoAP congestion control for the internet of things. IEEE Commun Mag 54(7):154–160

17.

Costa L, Rabaey J, Wolisz A, Rosan M, Zuffo M (2015) Swarm OS control plane: an architecture proposal for heterogeneous and organic networks. IEEE Trans Consum Electron 61(4):454–462

18.

Lee Y, Hsiao W, Huang C, Seng-cho T (2016) An integrated cloud-based smart home management system with community hierarchy. IEEE Trans Consum Electron 62(1):1–9

19.

Cintuglu M, Mohammed O, Akkaya K, Uluagac A (2017) A survey on smart grid cyber-physical system testbeds. IEEE Commun Surv Tutor 19(1):446–464

20.

Fang S, Xu D, Zhu Y, Ahati J, Pei H, Yan J, Liu Z (2014) An integrated system for regional environmental monitoring and management based on internet of things. IEEE Trans Ind Inform 10(2):1596–1605

21.

Wood J, Beecham R, Dykes J (2014) Moving beyond sequential design: reflections on a rich multi-channel approach to data visualization. IEEE Trans Vis Comput Graph 20(12):2171–2180

22.

ElSawy H, Hossain E (2014) On stochastic geometry modeling of cellular uplink transmission with truncated channel inversion power control. IEEE Trans Wirel Commun 13(8):4454–4469

23.

Mo Z, Su W, Batalama S, Matyjas J (2014) Cooperative communication protocol designs based on optimum power and time allocation. IEEE Trans Wirel Commun 13(8):4283–4296

24.

Gai K, Qiu M, Zhao H, Dai W (2016) Privacy-preserving adaptive multi-channel communications under timing constraints. In: The IEEE International Conference on Smart Cloud 2016, New York . IEEE, p 1

25.

Yigit M, Gungor V, Fadel E, Nassef L, Akkari N, Akyildiz I (2016) Channel-aware routing and priority-aware multi-channel scheduling for WSN-based smart grid applications. J Netw Comput Appl 71:50–58

26.

Almotairi K, Shen X (2015) A distributed multi-channel MAC protocol for ad hoc wireless networks. IEEE Trans Mob Comput 14(1):1–13

27.

Gai K, Qiu M, Zhao H, Sun X (2017) Resource management in sustainable cyber-physical systems using heterogeneous cloud computing. IEEE Trans Sustain Comput PP(99):1

28.

Gai K, Qiu M, Zhao H (2018) Energy-aware task assignment for mobile cyber-enabled applications in heterogeneous cloud computing. J Parallel Distrib Comput 111:126–135
Additional information
This work was supported in part by the National Natural Science Foundation of China (NSFC) under Grant U1304615, in part by the Science and Technology Research Key Project of Henan Province Science and Technology Department under Grant 162102210172.
About this article
Cite this article
Zhao, H., Qiu, M., Gai, K. et al. Optimal solution to intelligent multi-channel wireless communications using dynamic programming. J Supercomput 75, 1894–1908 (2019). https://doi.org/10.1007/s11227-018-2257-1
Keywords
Multi-channel communication

Dynamic programming

Intelligent data

Optimal solution